Online design services are evil!
Online design services are evil!
Not so long ago, design opened its doors, becoming accessible not only to professionals, but also to ordinary people who are far from it.
Now, to make your report, report, presentation, or whatever else beautiful, you don't have to watch gigabytes of training video and practice all night long.
All thanks online services – simple tools that allow you to create a variety of products – from infographics to websites. They are undemanding to user skills, easy to learn and easy to use.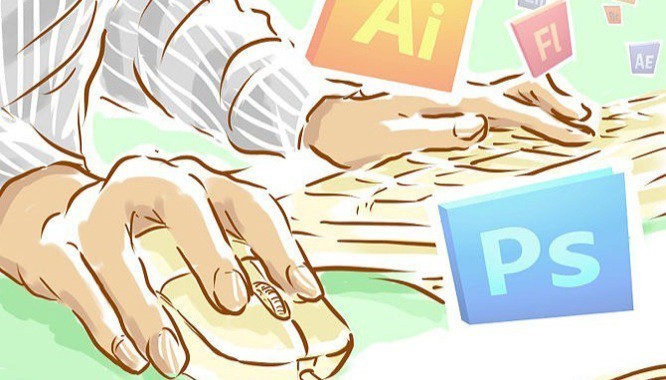 Now we are witnessing a real boom in online services – there are more and more of them, the services they provide are more diverse. There are several positive trends associated with this:
Improving the average quality of design in everyday life
With the development of online services, bad presentations and eye-color graphics are gradually becoming a thing of the past. Thus, the reports and other materials that you do for work or study become much better, which is pleasant for both you and those around you.
Moreover, online services, in many ways, help the company create a unique language of visual communication, according to the Five Column Media agency.
Design introduction and training
It often happens that making infographics in Piktochart or Infogr.am, you understand that there is not enough space for you here. Thus, many people, having learned the basics of working with online tools, continue their journey at a higher level, improving their skills and creating a better product.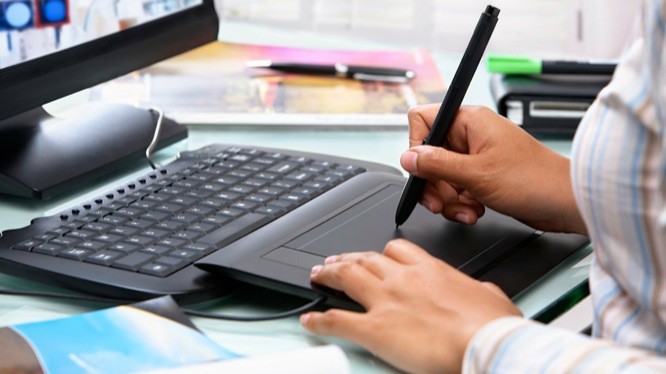 Popularization of design trends
This item is directly related to the previous two. The tools and capabilities of services often correspond to design trends, popularizing them among ordinary people and introducing them to the modern design environment.
All this is great, however, this is only one side of the coin. Online services have their dark side, which we'll talk about in more detail.
First of all, it should be noted that almost all professionals are skeptical about online services. Take, for example, an example of services for creating infographics. According to experts, most of them are the same Excel spreadsheets, which changed the acidic colors of the graphs to more pleasant ones. But that's not the worst thing.
Brad McCarthy cites services as one of the main reasons for infographics' decline in reputation. Due to the open access to creation, the network is flooded with tons of low-quality products that discredited the infographics.
This is a specific example, but this is typical. Thus, we are getting to the dark side of services – why you should switch to full-fledged graphic editors forever.
Limited functions
We have already noted the moment when the service becomes crowded.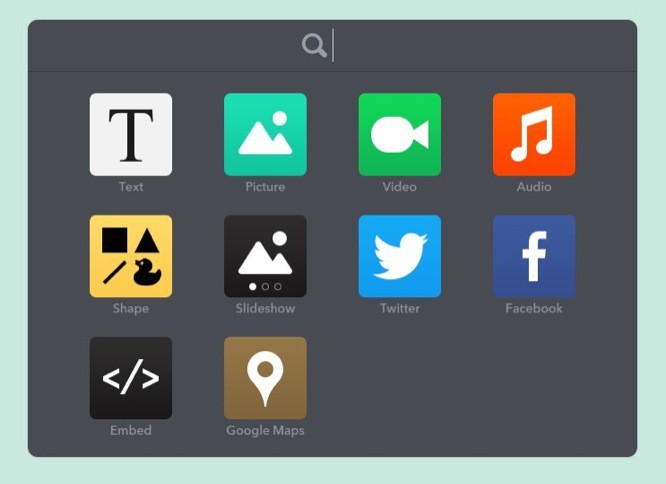 Awareness of the limited functions sooner or later comes to everyone who uses them for a long time. The ability to upload no more than 20 photos to one service or create only one project in another is clearly not in line with your plans.
And the rest of the functionality also leaves much to be desired – none, even the most complex service, can be compared with a graphical editor.
Freemium policy
Of course, limited functionality is not the developers' fault or a fatal problem. But it flows out of it problem number 2.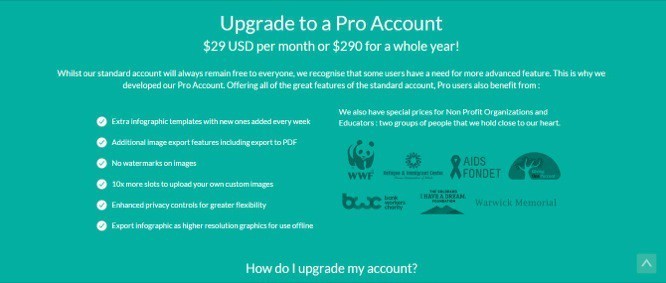 Almost all services work on the freemium principle – a free basic account and several paid plans that open up additional functions. Average prices range from $ 5 per month to $ 40, which is quite expensive.
And again – why pay extra separately for those functions that graphic editors provide right away?
We all know how much licensed software costs, but believe me, this solution is more profitable than a long-term subscription to services.
Poor quality of many products
Despite the fact that the service does most of the work for you, the number of bad products does not decrease from this. Do not forget that the target audience of the services is non-professionals.
Prezi presentations don't always turn out perfect, and Readymag's posts aren't all as pretty as shown in the Explore section of his website. Bad products are not only annoying, but they can discredit entire genres – we already gave a sad example of infographics.
There are many more reasons to switch from services to graphic editors, but the latter are also not ideal. They require training, and the licensed versions are quite expensive. Of course, their pluses overlap their minuses.
To decide if you need to learn how to work in editors, you need to define your goals.
If the graphs from Infogram are good enough for you and your audience, go ahead.
In addition, some services are quite effective and should not be neglected, even if you have a lot of experience. But if you strive for more, using the services for the rest of your life is unacceptable.
Author: Vasily Fedotovsky
…