How to develop as a designer
How to develop as a designer
Alina Safina, a designer at the Nimax agency, wrote an article on the directions of a designer's development: pros, cons, and who is best suited for each of the options.
---
The countless number of design training materials, online and offline educational sites, seminars is confusing. When you just start your journey, you get lost among this variety: you don't know where to start, what to choose, what will be really useful. I experienced it myself.
In this article, I will talk about the steps I took to achieve my goal of becoming a designer. You will find links to materials that helped me make a professional breakthrough. I hope they will be useful to you as well.
I studied at a technical university as a building and structure designer. In the first two courses I was interested in architecture, descriptive geometry, engineering graphics, but there were no disciplines that really fascinated me – drawing, painting, computer graphics. After a few years at the institute, you suddenly realize that this is not what I would like to do all my life. You may be familiar with this feeling, but I am convinced that we are not wasting our time in high school. An important skill is acquired – a technical approach to project tasks.
Where to begin
It's not just to study a new specialty from scratch, you have to fight with inner doubts, not to let the thoughts "what if everything will not work out" come out. I started with the basics – I learned to work with graphics and texts. The graphic design course from "Gonzo Design" forced to throw all prejudices and get down to business. At the university, first you get technical skills, and you learn the philosophy of the profession itself in the last courses. Here everything was different: the teachers were attentive to everyone and helped to solve difficult problems, immediately advised serious specialized literature. Due to this, by the end of the training, each student already had several jobs on personal projects. The course helped to deliberately integrate into graphic design and take the first step towards creating a professional portfolio.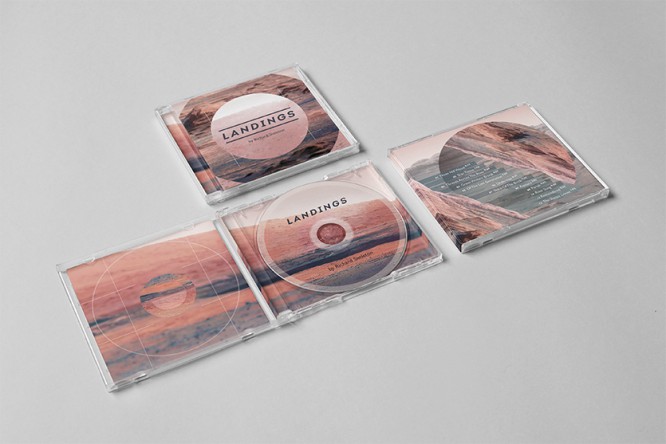 It's not enough for a good designer to understand just graphics. To build a strong portfolio, skillfully work on different tasks, you will have to master technical design, know the basics of layout, and work with different types of information. Learning from Coursera helped me get a basic understanding of web design. The Human-Computer Interaction course (University of California, San Diego) provides useful knowledge about interface design, rapid prototyping, and web technologies in general. The Design: Creation of Artifacts in Society (University of Pennsylvania) course involves in the very process of creating a new product, helping to understand the needs of the user. If you prefer offline learning, you can get a basic knowledge of web design, in particular design and prototyping, in Epic Skills courses.
How to build a portfolio
It can take a lifetime to build the perfect portfolio. But with a thorough approach, a few months will be enough to collect and arrange decent work. At first, my portfolio was filled with chaotic projects, rethinking my actions, I made a strategy. She highlighted the skills that need to be shown at the initial level: working with corporate identity, graphics, grids, text, the ability to create logos and illustrations. Do not think that at the start you are expected to make incredible decisions, it is more important to show your progress from work to work in your portfolio. I made a couple of fake projects, two small projects for charities, participated in contests at 99designs.com and crowdspring.com. Competition entries are good material for a portfolio and constant training that keeps you in good shape and does not allow you to relax.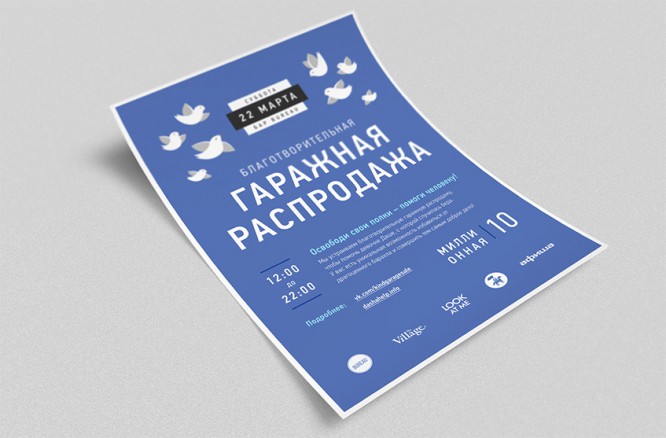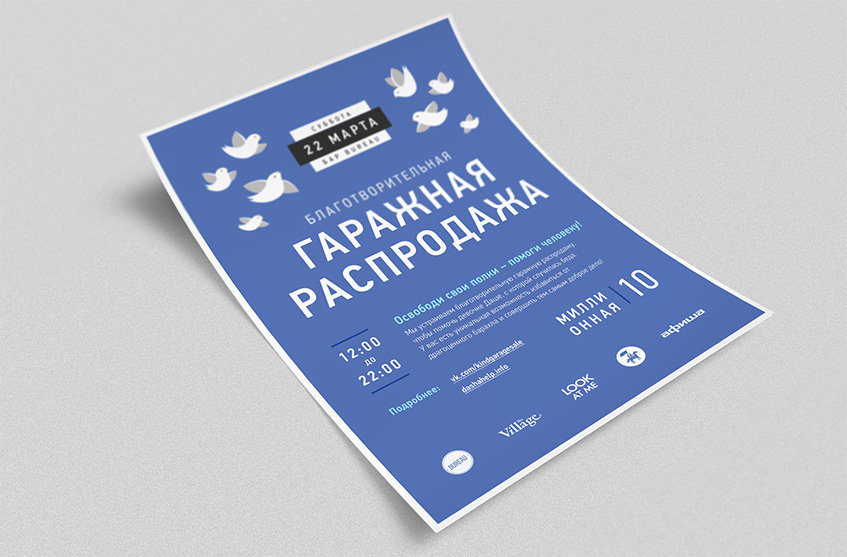 Freelance and remote work
Working remotely is not for the faint of heart! It is important for a novice designer to be appreciated. Having received feedback, recommendations and advice, each new task will not be confusing.
Working on Nimax PR materials (illustrations for articles, presentations) is my first experience of working with real problems. At first I worked remotely, and six months later I was offered an internship at an agency. All this became possible because I overcame my fear and showed my portfolio to the guys from Nimax at one of the training events for designers.
Looking back and remembering remote work, I understand that I often made mistakes related to the estimation of the deadlines for completing tasks. At first I was very worried, worked at night. Over time, discipline and time planning became easier – I learned not to turn my free time into an endless working day, I began to be distracted by walks, after which work went twice as fast.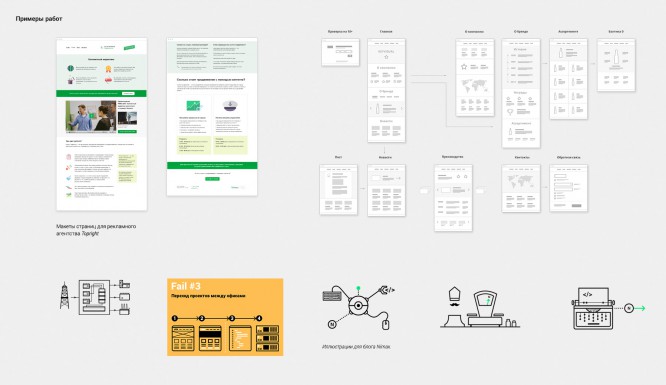 Internship at the agency
Usually the thought of an internship at a company is terrifying. But this is really what you need after numerous courses, books and independent practical work. Teamwork helped to fully immerse myself in the process. I learned to see projects from start to finish. The guys helped to sort out the mistakes, every week they entrusted more and more important tasks, explained how to use the tools faster and more efficiently. Therefore, do not be afraid to ask questions, and pay close attention to all new tasks, immediately dealing with all the nuances and subtleties.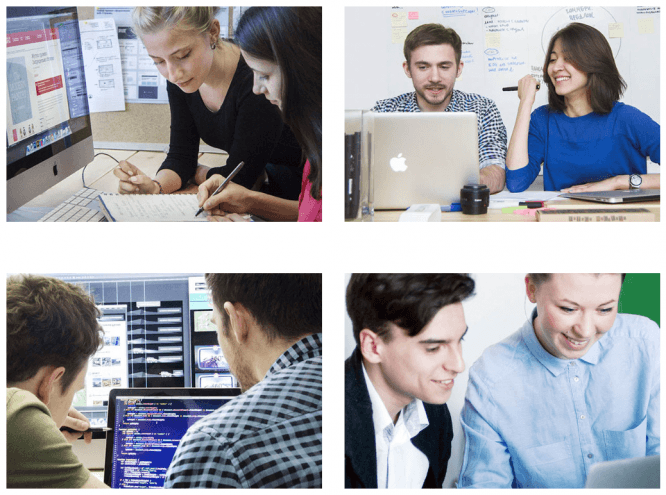 My training plan for the coming months:

Despite the fact that I have already completed an internship and fully work in an agency, I do not stop learning new things – I always have a tablet, a pen and a self-study plan at hand.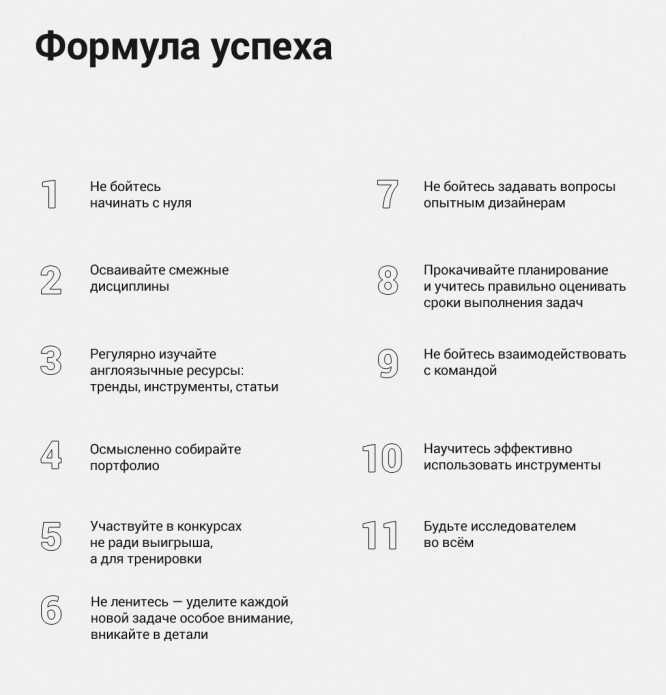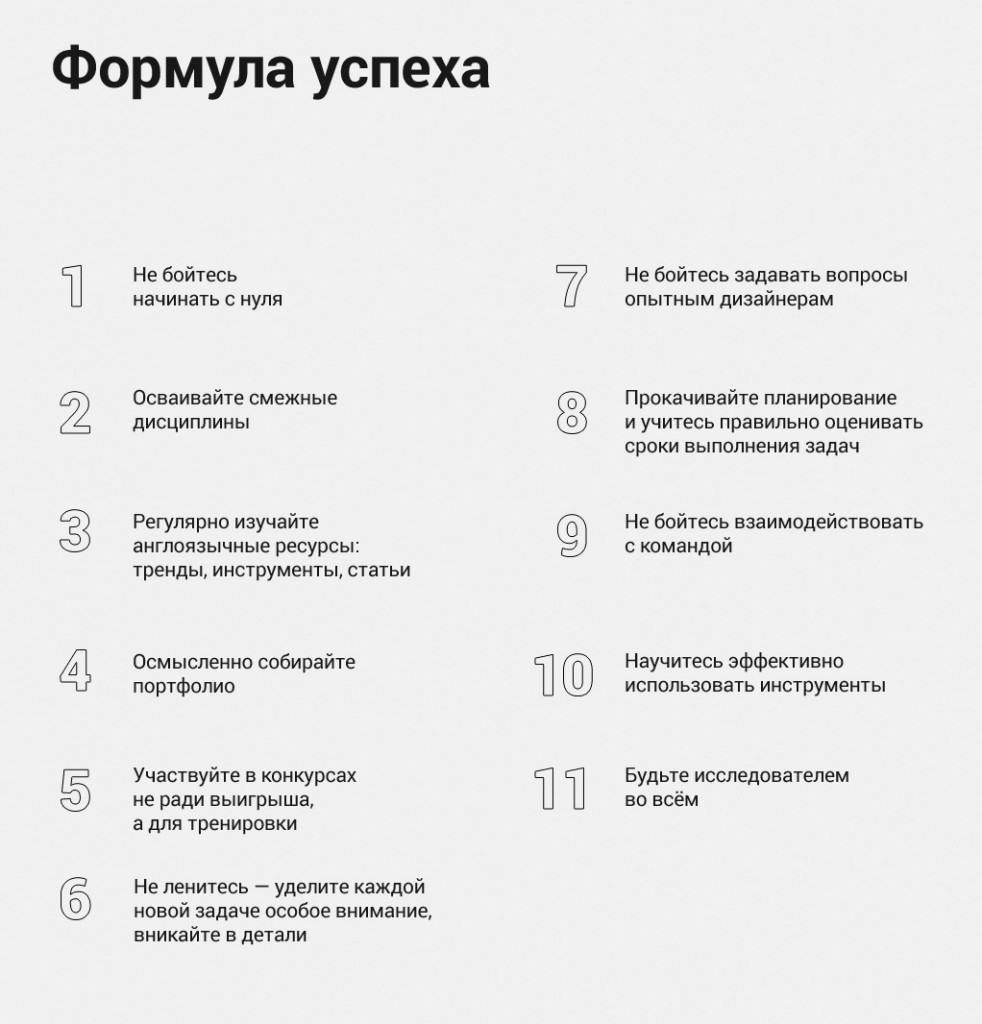 Source: book.nimax.ru
Cover photo: ShutterStock
…