El Luna "Between Must and Want"
El Luna "Between Must and Want"
The artist and designer El Luna wrote the book "Between Needs and I Want" especially for those who have not been able to dare to change something in their lives for a long time.
Often all our "want" shatter against the relentless daily "must". How to solve this contradiction, and which way to follow to the goal and to the realization of your potential?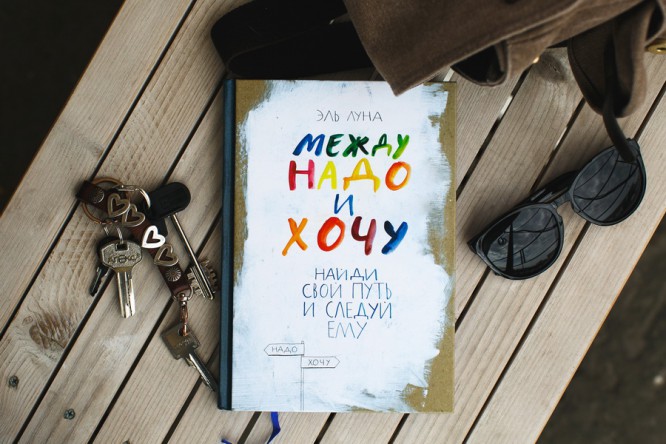 Who is this book for
This book is for those who cannot say with certainty that they have found themselves and are doing what they love. For those who want to realize their destiny and follow it. Most of us have forgotten our childhood dreams: to become a musician or poet, ballerina or astronaut, artist or writer. What now prevents us, adult independent people, from taking a step towards our dreams?
According to El Luna, it's never too late to start. She gives very compelling examples, one of which is the story of the artist Anna Mary Robertson Moses, who made the cover of the Times magazine at the age of 100. And grandmother Moses began to draw only after she stopped crocheting due to arthritis.
One thing is enough for you – the understanding that everything is not going at all the way you would like. Then you will find yourself at the crossroads between "want" and "must", from here you can start the thorny path to your dream. The book's inspiring examples and colorful artwork will motivate you to take action and give you courage.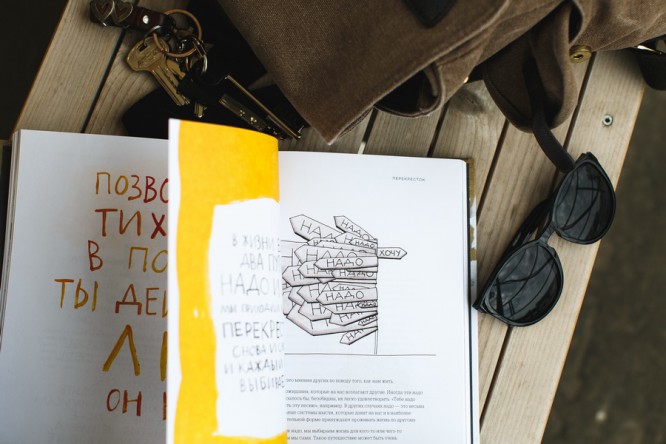 What is this book about
The author does not call the reader to the revolution, does not advise to give up everything and run to your dream at breakneck speed. On the contrary, he gives advice on how to achieve the goal without making global changes in life, without coming into conflict with family and with oneself.
The book is divided into 4 chapters, which sequentially list all the obstacles on the way to our "want" and possible ways to overcome them. Everything sounds very reasonable, and you understand: yes, I have 10 minutes for my dream every day.
Of course, the book does not contain answers to the question "What do I want?" However, the reader will find in it the "right" questions that should be asked to himself in order to understand his desires. Also, the author offers a number of interesting exercises that will help you understand your purpose. El Luna advises: call your mom, ask about what you liked as a child. Were you a loner or a lover of a company, an organizer or a dreamer, trying to be independent or seeking cooperation? After all, the destiny is most evident in childhood, when we are not yet limited by the framework of public opinion and thousands of "must".
Will all these exercises help you achieve success, recognition and self-realization? Either way, you won't know until you try. Some exercises may seem strange (for example, talking out loud to yourself), while others may be fun and interesting. You will definitely be able to enjoy the process, namely in the process, gradually, as the author assures, and your idea of ​​the purpose will develop.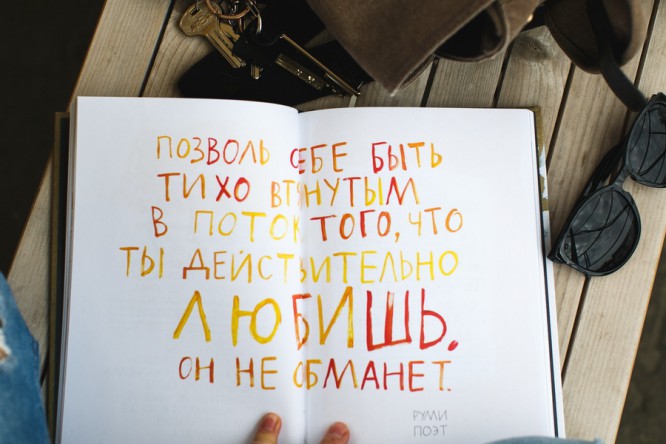 How the book was made
The very design of the book inspires and motivates to action. In support of her words about "wanting", El Luna makes the book exactly the way she wants it. All headings are handwritten, each page contains multi-colored illustrations, motivating posters drawn from the heart. There are no restrictions here, the reader, if he wants to, can finish drawing anything himself without ruining the book.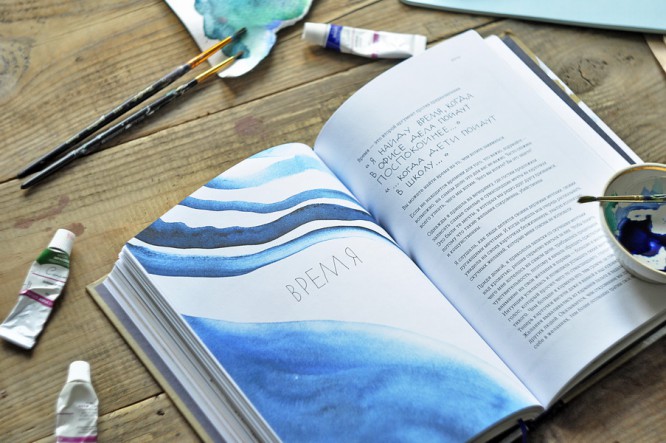 The content is not made as a usual list, but is a multi-colored circle with captions. The last thank you page is also nice to watch, handwritten and painted. Even the formal, obligatory pages of the book are made in an unusual and bright way. So what prevents all our formalities in life from filling with bright colors?
You can flip through the book over and over again in difficult periods of creative crisis, and it will not fray: a reliable hardcover will allow the book to maintain an attractive appearance for a long time.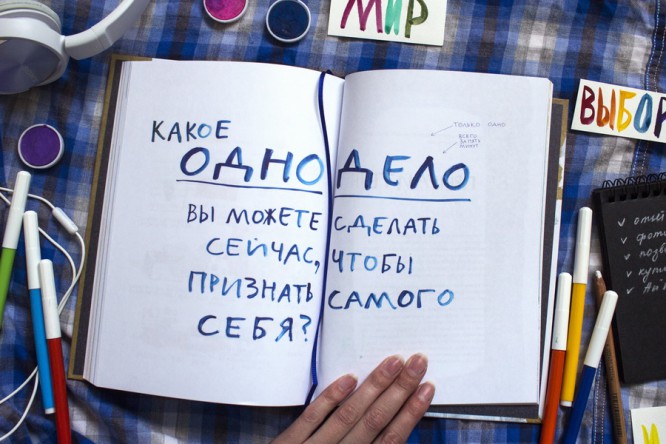 Outcome
Many of us lack the courage to make decisions. The book "Between Needs and I Want" will not only help you realize your dreams, but also encourage you to take action. Go ahead! It's time to realize your purpose and act. Many have already succeeded. It will work for you too.
Buy the book "Between necessary and want"
You can buy El Luna's book "Between Needs and I Want" in paper form in the Ozon online store at a price of 780 rubles or an electronic one for 350 rubles.
…