20 great websites for learning to draw
20 great websites for learning to draw
Can't you draw? It seems like it's high time for you to learn this!
Pick up brushes and paints and go to any site from our list!
Just Draw ? is an excellent telegram channel with regularly published drawing lessons and high-quality collections for inspiration.
Books for Designers ? is the largest Russian-language channel in Runet, where new items are regularly published: in drawing, illustration, color, and composition.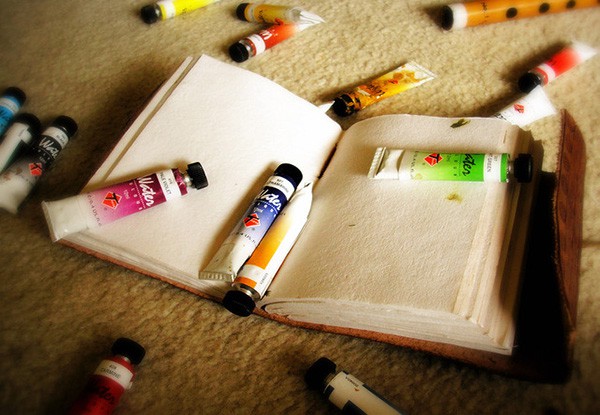 Drawing with Anna Koshkina – an extensive selection of various drawing video tutorials. Everything is explained in an accessible and understandable way.
Learn to draw in 30 days – a selection of lessons from the well-known book "How to learn to draw in 30 days." You only need 20 minutes of time, a notebook and a pencil with an eraser, and in a month you can draw!
A selection of lessons from the "Drawing Lessons" group – there are lessons for various techniques and lots of tips. There is also a painting tutorial section where you can learn to paint with watercolors, oils or pastels.
Drawing lessons for beginners and kids – lots of drawing lessons with both pencil and felt-tip pens.
Everyone can draw! – a complete free course on drawing with pencil and watercolors.
A simple pencil – many video tutorials on drawing in various techniques, there is also a section for children, video tutorials on drawing in Photoshop and an overview of various online graphic editors.
Drawing and sketching lessons for beginners – a large course on drawing and sketching, as well as many articles and tips, including even exercises for developing the eye and "stuffing" your hand.
Drawing: video tutorials – hundreds of instructional videos on drawing the whole picture or any detail.
How to learn to draw – simple and complex lessons step-by-step lessons on drawing various animals, people and more!
DrawSpace is a portal with drawing lessons, there are eight levels in total, each of which is divided into sections, the only minus / plus is that it is in English.
Learn to draw – also in English. They teach mainly how to draw people, and you can also learn how to draw caricatures.
Carol's Drawing Blog – Professional artist Carol Rosinski's blog posting her tutorials. All lessons are divided into several levels, there are also videos and articles in which Carol shares her secrets. Another resource in English.
About: Drawing / Sketching – The drawing section of a large About project, also in English. The site has many collections, training videos and articles on sketching and drawing.
DrawSchool is a resource for teaching drawing. There are both free and paid webinars.
Purmix – with the help of this resource you will learn how to draw anime, manga, and tattoos, while you can use both video and photo lessons.
How to learn to draw – a whole channel on Youtube on learning to draw. You can learn to draw a bug, a worm, and a bear.
PaintMaster – This is where you can learn graphic design, academic drawing, and even interior design!
DrawMaster.ru – many tutorials suitable not only for Photoshop, but also for ordinary pencils and paper.
ArtDrawing.ru – you can get a complete drawing course from the talented artist Yuri Sinchukov.
Pencil Drawing Lessons – A full variety of styles, tastes, colors, and themes to draw.
Source: say-hi.me
…