10 useful books for web designers
10 useful books for web designers
We made a small selection of books that will be useful to all web designers.
Although some books may seem old, however, the relevance of the information transmitted through them cannot be questioned.
These books are written by practicing web designers and researchers who have spent most of their lives studying user behavior on the web and finding an answer to the question of how comfortable they interact with websites.
Books in Russian
Web design. Elements of interaction experience
Author: Jess garrett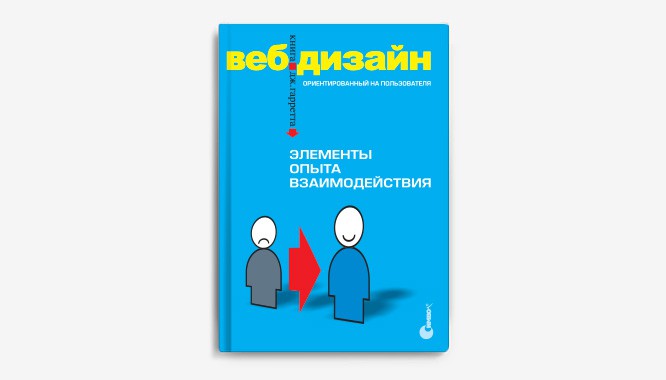 A truly effective website should serve your strategic goals while meeting the needs of your users. Even the most engaging content and cutting edge technology won't help you balance the two without maintaining a consistent and consistent experience. However, creating a user experience seems incredibly difficult, as there are a lot of issues to consider – usability, brand identity, information architecture, interaction design.
Jess Garrett's book explores the complex topic of user-centered web design with clear explanations and clear illustrations, focusing on general ideas rather than tools and techniques. From strategy and content requirements to information architecture and visual design, the author paints for the reader the complete picture of developing a website experience. This introduction will enable any web development team, regardless of size, to design a successful experience.
Web design
Author: Dmitry Kirsanov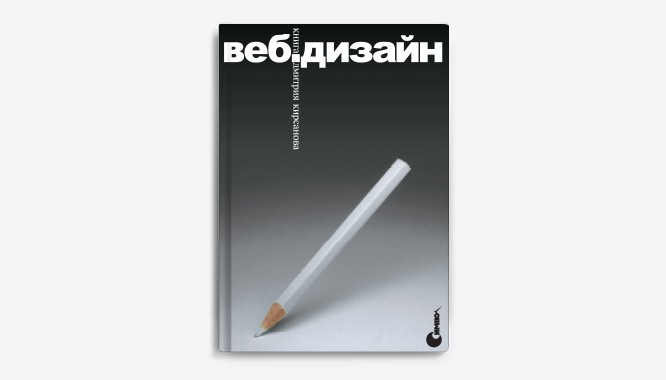 The book by Dmitry Kirsanov, the author of the bestselling fax modem: from purchasing and connecting to the Internet, is the first complete course in web design in Russian written by a professional designer. From theoretical foundations of visual design to Internet technologies and techniques of practical work on a website – all this is in a book written in a clear, detailed and captivating way.
The publication will be useful not only for novice website creators, but also for designers working in more traditional fields, advertising and marketing specialists, artists, programmers – and, of course, all creative and curious people.
Web redesign
Author: Kelly Goto and Emily Kotler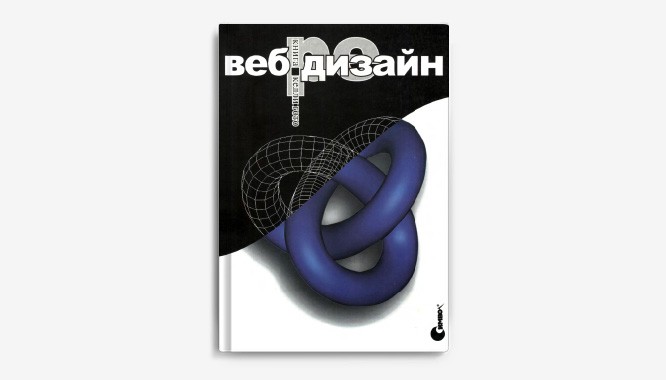 Whether you are a designer or website manager, company or Internet home page owner, if you want to take your online presence to the next level, this book is for you.
If you've ever experienced a website redesign that overwhelmed you with clutter, messed up messages, and ever-changing parameters, this book should be at your fingertips.
Why? Because Kelly Goto and Emily Kotler offer a clear workable plan that will save you time, money and hassle. The web is constantly changing, and the Basic Process described here applies to any web project – new and redesigned, from the simple to the most complex.
Web design. Don't make me think!
Author: Steve Krug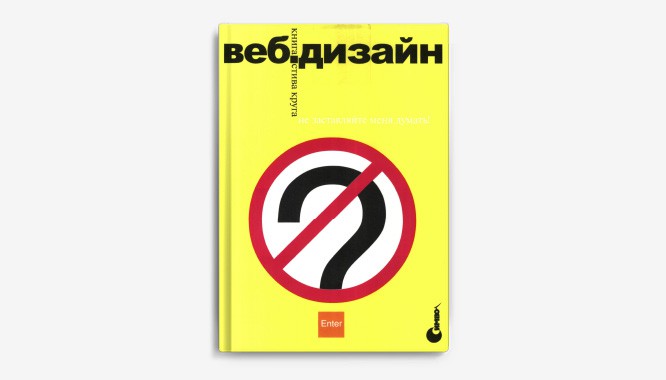 The second edition of the world bestseller is addressed to practitioners – designers, programmers, webmasters, managers, marketers. Nowadays it is difficult to find a specialist related to the creation of websites and who has not read this book. Payers will benefit from this guide just as well for themselves and the projects they lead. The fate of a modern large (and not only!) Company largely depends on the attractiveness, accessibility and usefulness of its website.
However, top managers are not always competent enough in the issues of usability, which have become crucial in recent years. Steve added three chapters, keeping them in the same ironic-humorous vein, and outlining his understanding of the subject and practical recommendations for both beginners and veterans.
Understanding the principles of successful web design will help you ask experts the right questions and get answers that will help you find solutions to the difficult technical, aesthetic, and structural problems of website development.
Web design
Author: Jacob Nielsen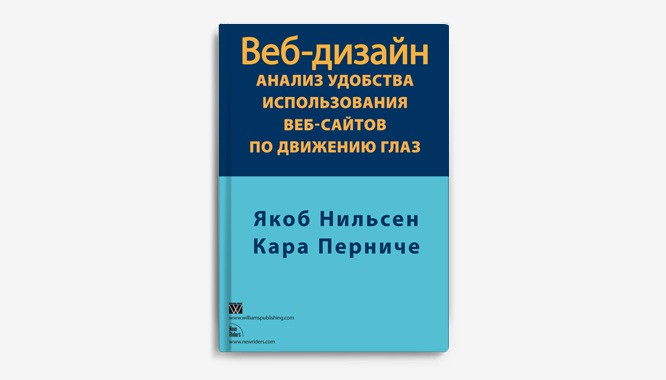 The book you are holding in your hands is the most famous book on web design today. Its author, Jakob Nielsen, Ph.D. in physics, is an internationally recognized specialist in the field of interfaces and usability, shares his knowledge and experience with the reader. He has developed a number of techniques to improve the user interface quickly and cost-effectively, including heuristic evaluation.
He holds 38 US patents for designs primarily focused on improving the Internet user experience. The book contains a comprehensive guide to building effective interaction with any user in any situation: from preparing content and page design to simplifying the navigation structure and creating professional sites. In the book, you will not find descriptions of any specific programs and HTML codes. She answers the most important design question: "What exactly needs to be done to make it convenient for site visitors to work with it?"
Dive Into HTML 5
Author: Mark Pilgrim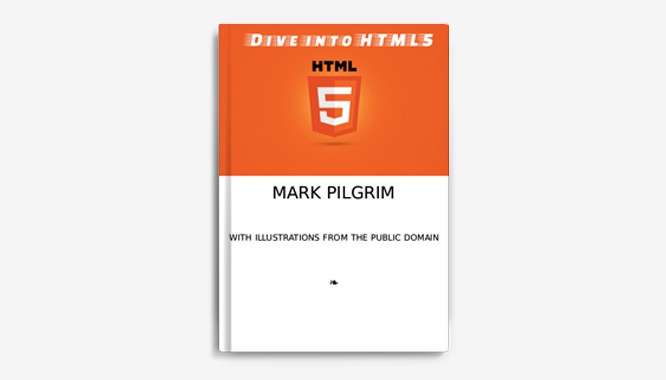 The book covers all the features and specifications of HTML5, as well as other minor standards.
Download books in Russian
Books in English
Designing for the Web
Author: Mark Bolton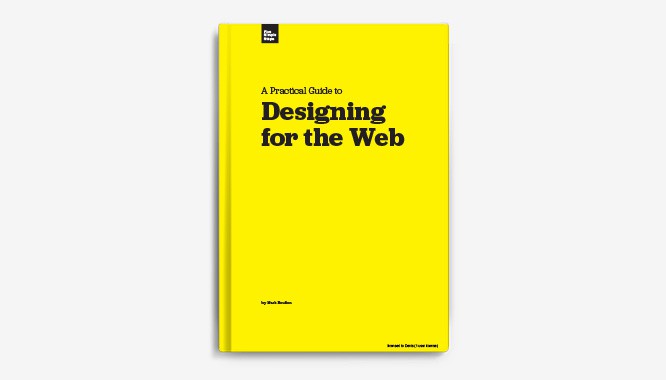 A practical guide to web design, the goal of which is to teach how to build the correct site structure using the principles of graphic design.
The book is divided into five sections, each of which covers the main aspects of graphic design: introduction, research, typography, color, and barking. You will learn the basics of graphic design theory, which you can later apply in the development of website design, and also understand what distinguishes good design from great.
Taking your talent to the web
Author: Jeffrey Zeldman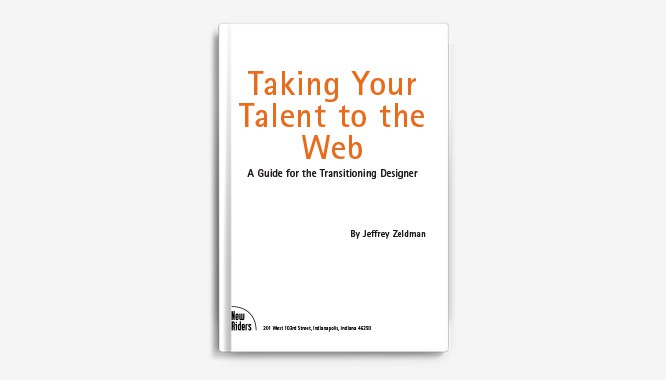 This book was written in 2001 for print designers whose clients wanted websites, art directors who would like to devote themselves entirely to web and interactive design, amateurs who would like to become professionals, and professionals who aspired to deepen their web. -skills and understanding.
The site where the book was placed "lay down", but resumed its work again. Although links and internet speeds have changed since 2001, most of the recommendations are still valid.
Design Your Imagination
Author: WebGuru India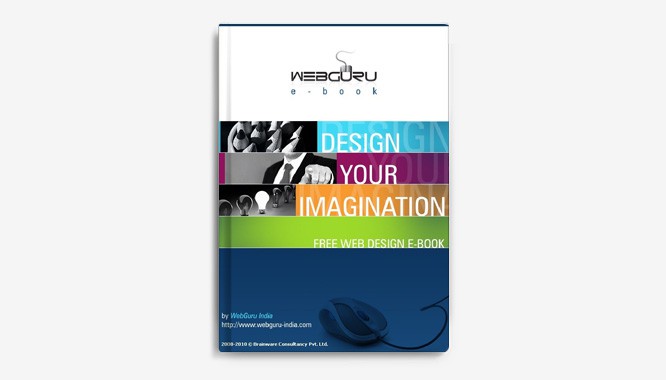 This resource is for beginners and learners of web design. While this e-book is mainly aimed at aspiring web designers, it can be useful for professionals as well. The book is clearly divided into 28 chapters and in each chapter the material is conveyed to creative minds clearly and clearly through illustrations.
The Woork Handbook
Author: Antonio Lupetti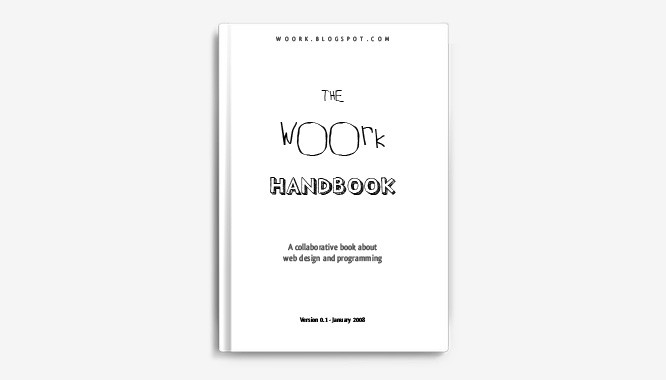 It is a reference for CSS, HTML, AJAX, web programming, Mootools, Scriptaculous, and other web design topics. The book is a collection of articles written by Antonio Lupetti on his web design blog. Between January and December 2008, Woork received over 4 million visitors. He received many requests to distribute the print version of his blog.
Download books in English
Cover photo: ShutterStock
…