Timelapse illustration of New York view
Timelapse illustration of New York view
In December 2014, English artist Patrick Vale spent several weeks creating an illustration of the view from the Rockefeller Tower.
On the accelerated video, you can see how Patrick reproduces in the smallest detail, first the silhouettes of buildings, and then their, immediately inconspicuous, details.
The final illustration takes 3 sheets A1 in width and sheet A1 in height.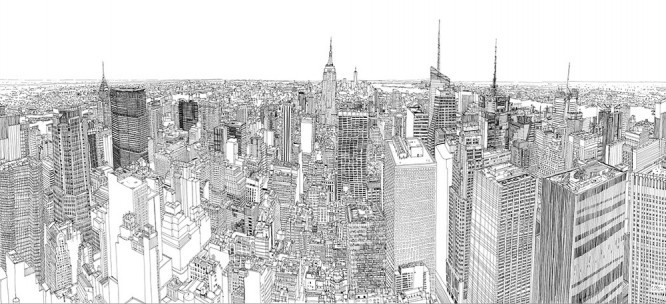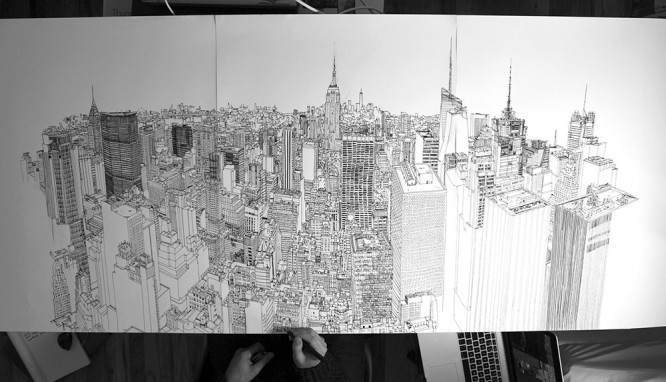 …