The main events of 2015 in one picture
The main events of 2015 in one picture
American artist Luke McGarry has published one illustration for all major events of 2015.
The work mentions both significant moments in sports, politics and show business, as well as the tragic events that happened this year.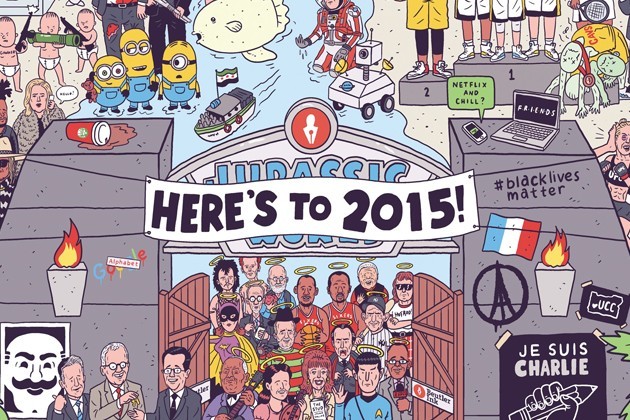 On the website of the BeutlerInk company, on whose order the work was carried out, you can also find a list of all the events mentioned in the illustration.
Source: birdinflight
…