The MacLeod Brothers "Create Your Universe"
The McLeod brothers opened the veil of secrecy, which was interesting to many, but not everyone dared to find the answer on their own – what path do ingenious ideas go from their appearance in the author's head to the implementation of the final result? How directors make great films, how writers create novels that later become bestsellers, how artists paint pictures that are popular all over the world, how, after all, do ordinary web designers create these incredibly beautiful, functional sites ?!
After all, everything that we see around was once invented by ordinary people, like me, like you and like everyone else around.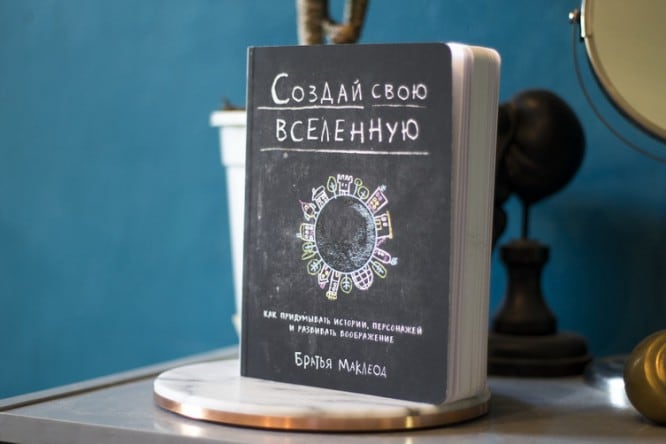 But, you must agree, to understand the principle of the appearance of brilliant ideas in someone else's head is one thing, but quite another – to learn how to independently generate these ideas! Yes, for this we have imagination – it is this that is the main "fuel" in coming up with something new, unusual and incredible.
If you are ready to develop your imagination and are ready to learn how to come up with something new – read the review to the end and make sure that the book "Create Your Universe" by the McLeod brothers will help you with this 🙂
Who is this book for
It doesn't matter how old you are, who you work in, what country you live in and what you do. The main thing that is needed is the understanding that you want to develop your imagination, stop being afraid of failures, train your memory and learn how to make sketches, which are vital when generating ideas – the book will teach all this and help you do it right right away.
After going through the entire educational path that the McLeod brothers have prepared for you, at least you will start to think a little differently than before reading the book, but most likely you will understand that generating new ideas is very exciting and exciting and you will not be able to stop.
How the book works
"Create your own universe" is a "creative notebook" that, in addition to several hundred exercises and tasks, also offers a small excursion into the theory of finding ideas, talks about daily exercises that will help significantly develop your imagination and, as a result, the ability to come up with new things.
In the book, you will also find some tips from artists and writers who share their life hacks, which they resort to in moments of creative crisis.
Those. in fact, "Create Your Universe" is a collection of all kinds of exercises aimed at developing your creative thinking by coming up with short stories, creating small pictures, writing scripts for short films and many, many other activities 🙂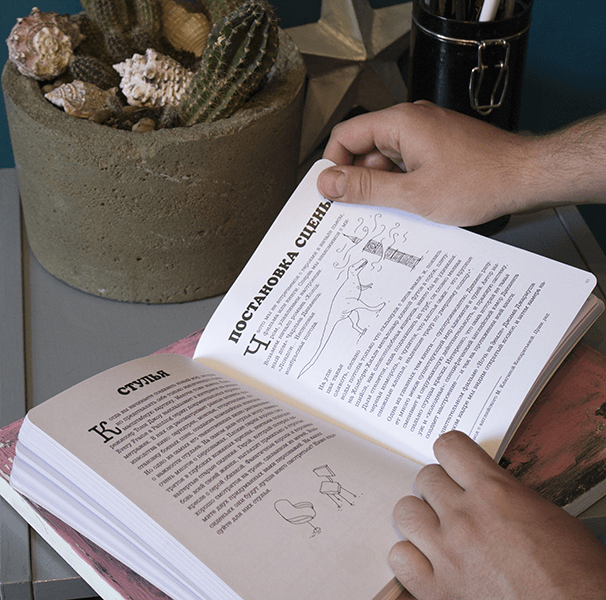 About the book and layout
The cover is made of soft-touch material, pleasant to the touch, the pages are dense, so even if you draw with a marker, there will be no problems.
Of the minuses, I would note the format and thickness: t. the book is positioned as a "creative notebook" – its format corresponds to this name, but the thickness of 220 pages of thick paper does not allow you to unfold the book so as not to break its spine: (Of course, it will not fall apart quickly, but if you diligently do all the exercises from the first to the last pages, towards the end, sheets may already begin to fall out.
Although these are trifles compared to the amount of knowledge that you will learn from the book, because they are needed for this – for new knowledge, and not to collect dust on the shelf!
Buy the book "Create your own universe"
The MacLeod Brothers' book "Create Your Universe" is available for purchase in the Ozon online store in paper form for 560 rubles or in electronic form for 280 rubles on the website of the publishing house MYTH.
…