SUPRIMO Social Media Pack
SUPRIMO Social Media Pack
SUPRIMO Social Media Pack – A set of 96 ready-made social media posts: Facebook, Pinterest, Instagram and Twitter.
Suitable for bloggers, fashion websites, restaurants, design studios and other creative businesses.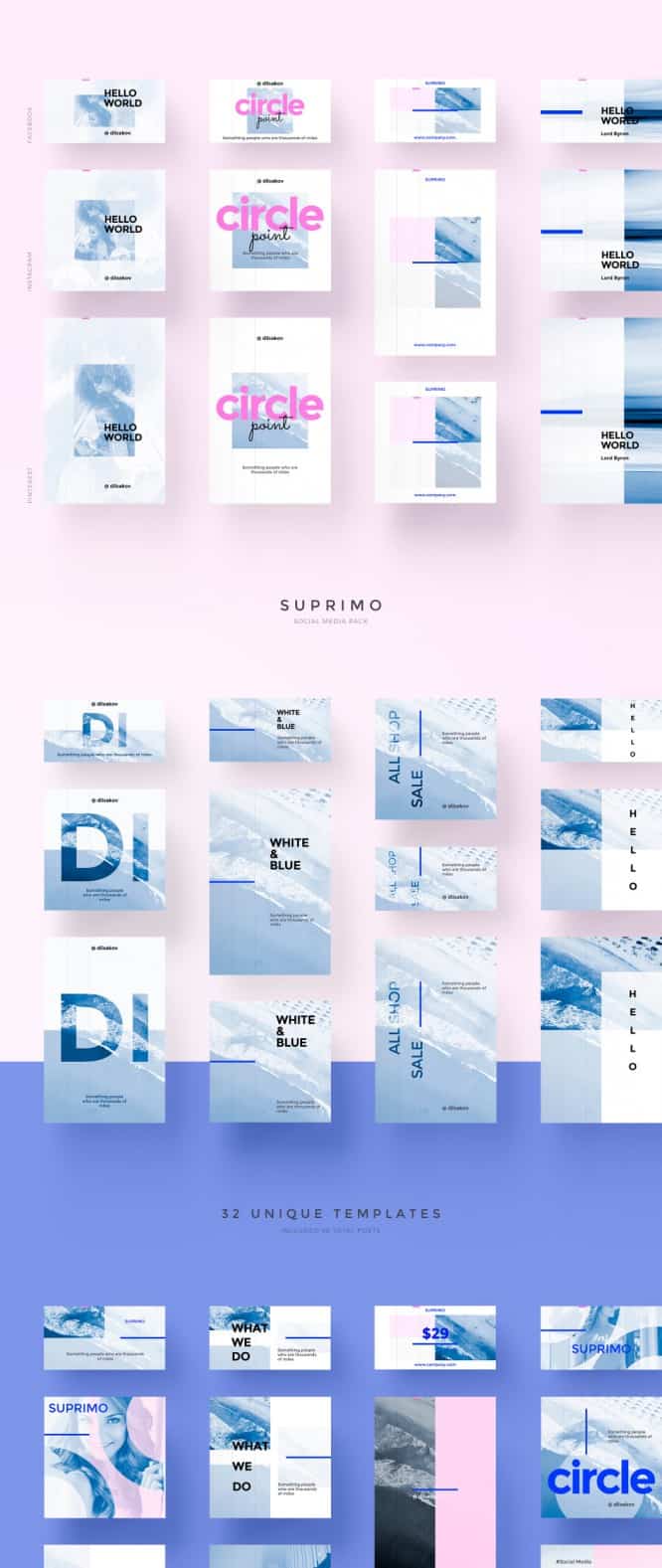 You can view the full preview of the set, as well as purchase the SUPRIMO Social Media Pack on the UI8 website for $ 20.
Content for members of the Private Forum
You cannot view this material, because not a member Private forum site Infogra. If you want to become a member, read the rules for joining.
…