Restaurant / Food – Branding Mock-Up
Restaurant / Food – Branding Mock-Up
Restaurant / Food Branding Mock-Up is a huge set of elements created for the presentation of branding, identity and logos.
The set is perfect for a culinary or restaurant theme, because the set contains a variety of utensils and other appliances found in restaurant kitchens.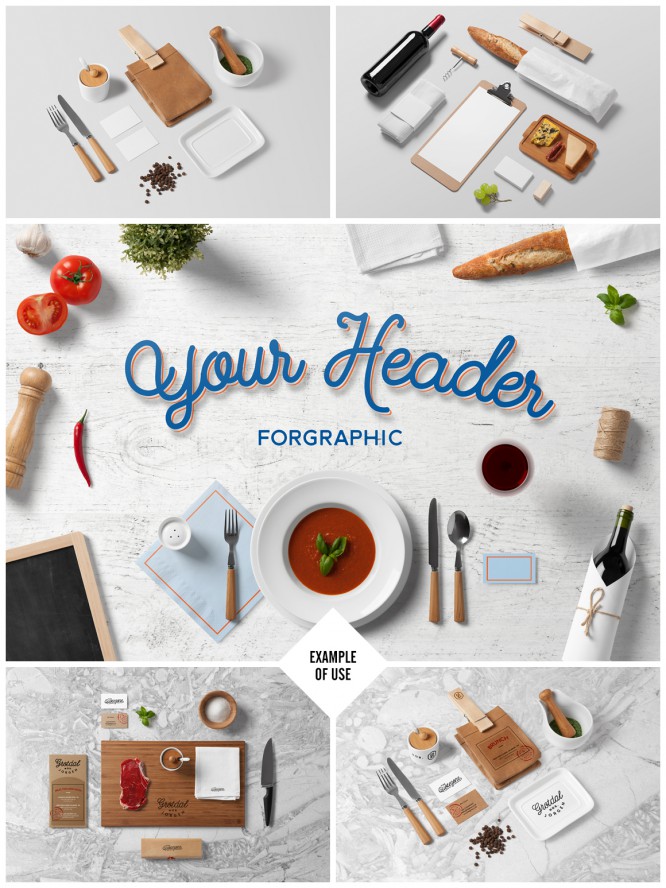 You can view the full preview of the set, as well as purchase the Restaurant / Food – Branding Mock-Up, at CreativeMarket for $ 32.
Content for members of the Private Forum
You cannot view this material, because not a member Private forum site Infogra. If you want to become a member, read the rules for joining.
…