MailDesigner: Email newsletter without a line of code
MailDesigner: Email newsletter without a line of code
Following the trend of creating websites by designers without writing a line of code, we decided to tell you about creating an e-mail letter without writing a line of code (of course, we are not talking about an ordinary text letter).
By and large, e-mail messages are no different from websites: in both cases, html code is used to display content. They are distinguished only by the ability to customize interactivity and interaction with the user (restrictions on mail clients and services).
Therefore, in any visual site editor, for example, Adobe Muse, Macaw, Webflow and others that generate html code, it is quite possible to create e-mail letters for newsletters.
MailDesigner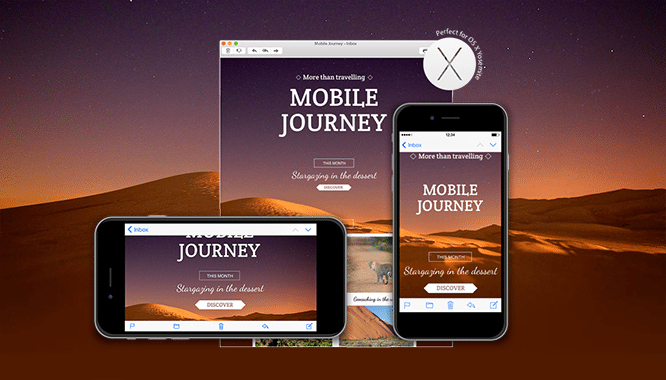 MailDesigner Is one of the best utilities that allows you to create almost any e-mail message.
Unfortunately, MailDesigner has been developed only for the Mac OS platform, but its creators promise to make a version for Windows as well.
The program itself is paid, it costs 1,720 rubles, there is a free "try" version available for download on the official website.
By default, MailDesigner offers a choice of one of 50 ready-made templates, which, we are sure, will already solve half of the tasks. The second half of the tasks will be helped by another 200 templates, which can be purchased in addition or built-in functions for adding template blocks.
Ready-made blocks are laid out parts of text and pictures in various combinations that allow you to completely replace pictures and text with your own, add a title and effects for pictures.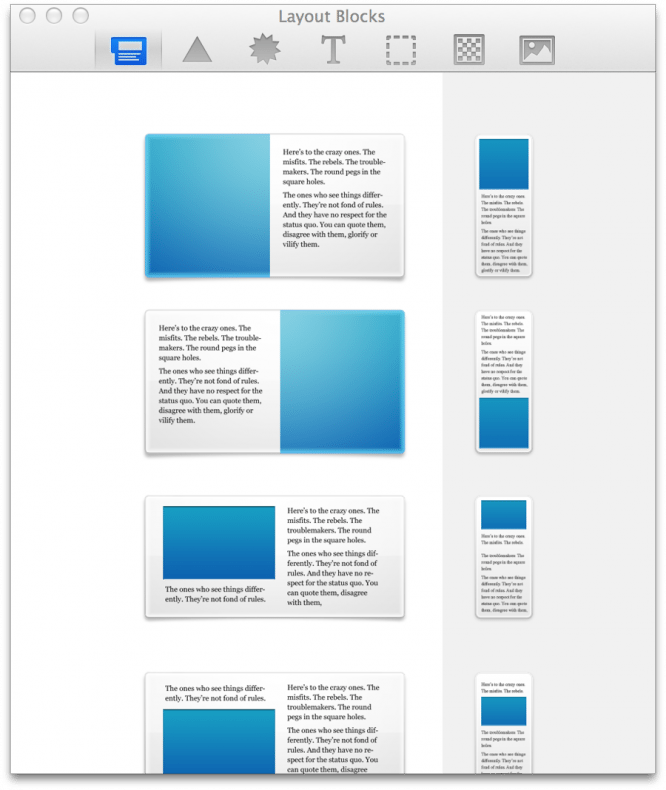 Someone might say that this approach imposes limitations. But this is not the case. MailDesigner has over 80 ready-to-use blocks, so you will definitely find something suitable 🙂
Mobile layout
In addition to creating letters for viewing on desktop computers and laptops, MailDesigner automatically creates an additional letter that will be displayed to users when viewed from mobile devices.
Video of working in MailDesigner
A short video that clearly explains how it works in MailDesigner:
Quality of letters
E-mail letters look good, all elements are in their places: both in the regular version and in the mobile one.
This is achieved precisely through the use of only ready-made elements, where you can replace only the picture and text – less freedom, but more stability.
By the way, we create all our mailings that you receive in MailDesigner, here are the latest ones:
– news 8
– news 7
– news 6
…