Jessica Glazer "Design. Development of projects. Wake up your inspiration! "
Jessica Glazer "Design. Development of projects. Wake up your inspiration! "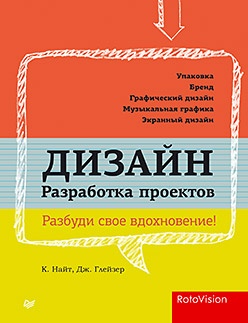 Jessica Glazer is a practicing British designer. She, along with Carolyn Knight, decided to release a textbook for beginners or emerging designers. The main goal of this book was a step-by-step review of the processes that follow, for example, when developing a corporate identity: what, how, why and why.
What is this book about
First of all, about creativity and imagination, which the designer must constantly improve so that his projects become better every time. And in order to improve them correctly, you either need to learn from a professional who will explain every time what you made a mistake, or use similar books that first pose a problem, and then tell you one of the options for solving it in an accessible way and step by step.
Basically, this book is a tutorial on several areas of graphic design:
branding
logos
packaging
Web design
graphic design
And for each of the listed sections, the book presents 2-3 lessons that you must complete. After completion, you compare the results obtained with the solution to the problem given in the book.
Who is this book for
It is mainly for designers who want to master new areas of work for themselves: packaging design, branding, logos, or want to hone their skills in these areas. The book contains a variety of problems that you are given the opportunity to solve.
In addition, each problem has an answer – this is the solution that real design agencies came up with in the process of working on the same problem that you will be working on. Therefore, do not be surprised if you suddenly come across the logos and brands that are discussed in the book on the Internet – they are all real, not fictional.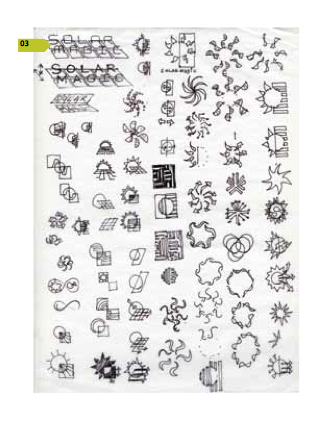 How to complete tasks
The process of setting goals in the book "Design. Project Development "is structured as follows:
First comes a listing of the tools you will need. Yes, yes, not all design should be focused only on the computer screen, some part of it should always be done offline, even if it is a primitive design on paper.
After that, you are given a specific task, for example, to create a cover and several spreads of a new fashion magazine.
Next, you are given a description of the material that is supposed to be published in the magazine, the target audience for which the magazine is designed, as well as the requirements for which your decision should fall: a specific format, colors, a guideline for future improvements, etc.
If this is your first time faced with such a task (as it was for me), then you may well first read the practical instructions for work: where to start, where to get the first ideas, why you need an analysis of competitors and similar advice. After reading these tips, I'm sure the work will go more fun.
Similar tasks and initial ways to solve them are given in the remaining sections of the book. Therefore, if you have never done anything except, for example, flash banners, but really want to come up with your first logo, then do not worry – the book will definitely help you with this.
You can buy the book in the Ozon online store.
…