Design students rework Look At Me articles
Design students rework Look At Me articles
In January 2015, the British Higher School of Art and Design hosted an intensive Digital Storytelling, where students were taught to create and design stories on the Internet.
In the classroom, the following questions were considered:
– search and analysis of information;
– research of the information received;
– design and text formatting for publication.
The online magazine Look At Me took part in the learning process for students, giving them the opportunity to create a new style of publishing.
Students were asked to create a new style for special projects – voluminous articles with a large number of illustrations and text, or, as they are also called, long reads.
What happened – see below (only a few of the most successful redesigns are presented).
8 fictional languages
Mars one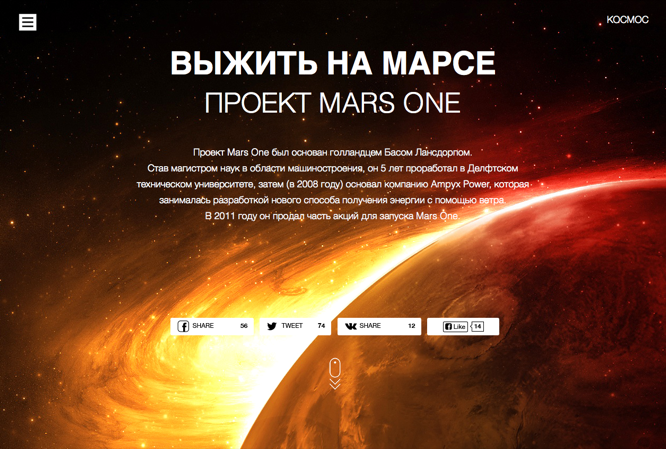 How can a geek survive behind bars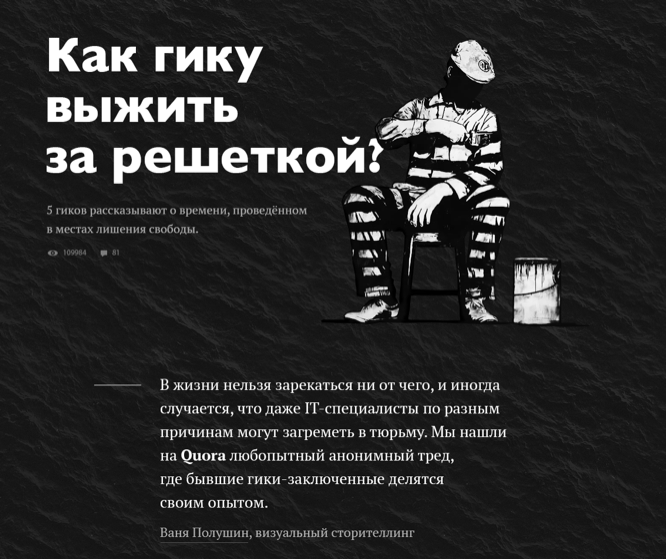 The course was curated by Nikita Obukhov, creator of the Tilda electronic publishing platform.
…