Darrell Reese "Profession: Illustrator"
Darrell Reese "Profession: Illustrator"
Book "Profession: Illustrator" – a guide for novice artists, illustrators and designers who want to comprehend the basics of the creative craft, not forgetting about its commercial component: communication with the customer, drawing up a portfolio, searching for orders and signing contracts.
Graphic designer Darrell Reese talked to a variety of successful illustrators and creators from around the world about their attitudes towards work, creativity, study and the sale of their work.
As a result, most of these many conversations have been compiled into a single book "Profession: Illustrator", which will help answer many of the questions that arise in the mind of any newbie.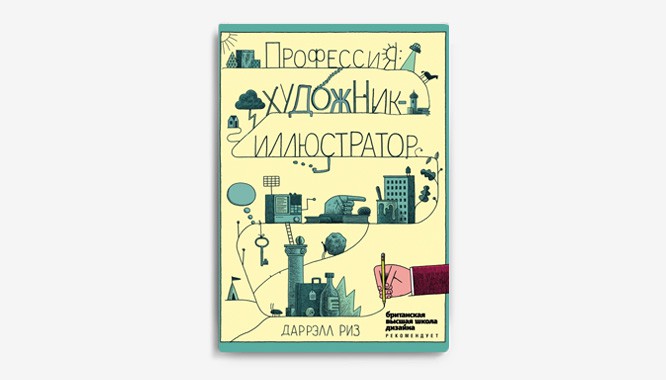 What is this book about
In total, the book contains 8 chapters, containing an extensive collection of useful tips not about the process of creativity and the creation of illustrations, but about the principle of work of illustrators, their interaction with other creative personalities and with customers: how to build long-term business relationships, how to find solutions in conflict situations and why it is important to communicate with "colleagues in the shop", and not to withdraw into oneself, trying to solve a creative problem.
However, in most cases, the experience of foreign colleagues is described and it is not always applicable in the CIS countries, since illustrative art in our country is still far behind in its demand. And even more so it lags behind in value for customers: very few understand that a high-quality personalized illustration in an advertisement or on a website works better than a regular picture from a photo stock.
But at least half of the book covering portfolio building, college principles, finding a first order, communicating with a client, and positioning yourself as an illustrator is the best a budding illustrator can find in print today.
Illustrator Portfolio
In general, the theme of the portfolio, which is practically fundamental in any creative field, is analyzed in great detail in the book "Profession: Illustrator" and almost 15% of the total volume is allocated to this chapter, which, I think, is very, very good, since not all aspiring artists realize the importance of properly creating and building their own portfolios.
Outcome
I highly recommend reading this book to all illustrators and designers who are in their final art courses, as well as to all self-taught people who are learning the craft of designers and illustrators.
Believe me, the book will help you save a lot of time by providing a good knowledge base that you yourself would have accumulated for more than one year.
To buy a book
The book "Profession: Illustrator" is presented in the Ozon online store at a price of 650 rubles, as well as in other online and offline bookstores.
…