Ballicons 3: 250 Vector Icons
Ballicons 3: 250 Vector Icons
Ballicons 3 – an updated set of very popular vector icons from the Pixel Buddha team.
The third version of the set contains 250 icons in a very modern colorful and bright style, which are perfect for decorating welcome screens in mobile applications, as well as landing pages.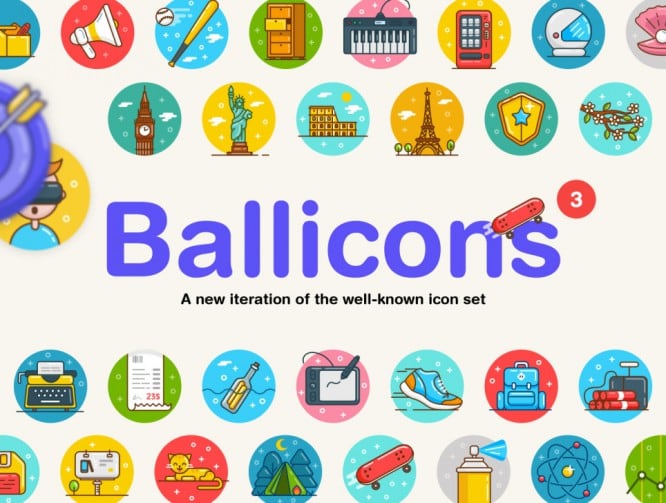 Free Download Ballicons 3
The Ballicons 3 icon pack includes a demo version, in which you will find 15 vector icons, which you can download from the link.
You can view the full preview of the set, as well as purchase Ballicons 3 on the official website for $ 58.
Content for members of the Private Forum
You cannot view this material, because not a member Private forum site Infogra. If you want to become a member, read the rules for joining.
…