Akademia Design House – design studio of the "graduates" of the Lebedev studio
Akademia Design House – design studio of the "graduates" of the Lebedev studio
Working in any well-known and popular company, which undoubtedly includes the Art. Lebedev Studio, is to a certain extent relaxing. It is very difficult to leave such a warm place for free bread, first of all psychologically, since to take such a step you need 100% self-confidence. Nevertheless, a group of immigrants from the Kiev office of this infamous design studio decided to start their own business. The decision to create the Akademia design house was made exactly a year ago, when no one, even in a feverish delirium, could predict the current relations between Ukraine and Russia. Accordingly, these events did not become the primary reason for leaving the Russian company, but became an additional and very strong confirmation that the decision was correct. Art director Alexander Tregub and head of the Akademia studio Max Stupenko answered the questions of the online edition itc.ua.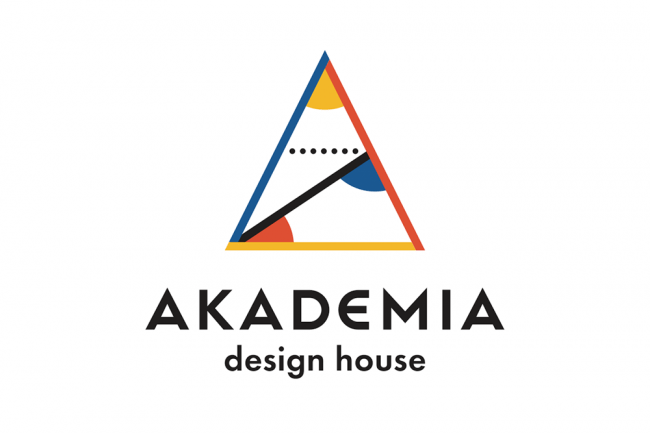 Why did you decide to start this project, what gave you the idea of ​​creating it?
Working on any project is like a sea voyage.
We sailed for quite a long time on a large and sturdy ship of Artemy Lebedev's studio. It was interesting. There were hurricanes, sometimes it shook and rocked. But there has never been a calm. This is really important for the development of the qualities necessary for a designer: the willingness to work for high-quality results under great pressure.
In the studio, we took part in the creation of sites for Kyivstar, Delta-Bank, Boryspil airport and many others. Identity development work was no less memorable. We are still friends with the founders of the Odessa mobile coffee house chain Di Alpino, for which the studio once came up with a name, history and corporate identity.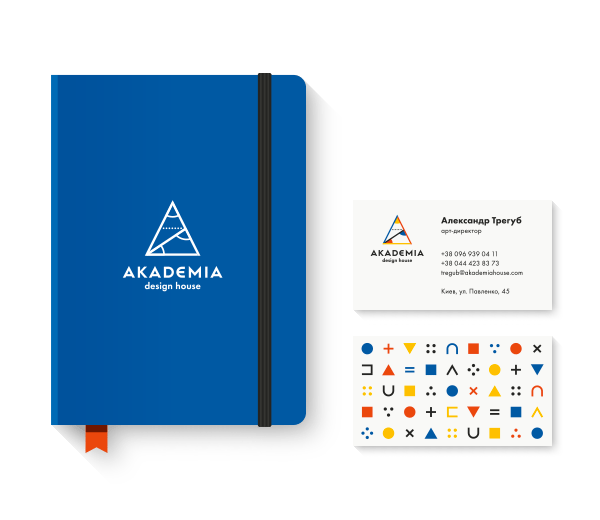 At some point, it became clear that going on a big, but not your own liner and managing your own yacht are two big differences. It's strange to discuss the captain's orders, even if it seems to you that everything can be done better. It was then in August 2013 that the idea of ​​creating their own small studio arose. A studio that would reflect our vision of how to create a smart, workable design product. A product that primarily solves the needs of customers.
I must say that Ukraine still lacks strong interface and identity developers. It is still difficult to keep scores of them. We saw the potential of the market, assessed our capabilities and organized the Akademia Design House.
Where did you get the money to launch the project? What companies (Ukrainian and foreign) do you already work with?
You need sails and wind to travel. We had sails: experience, ideas, vision of the result. And a tailwind appeared in the face of the first client who invested in the launch and development of the studio. Today we are developing interfaces and identity for a number of promising Internet projects: from web services for money management to startups in the fields of tourism and fashion.
The volume of tasks is large, but we try to find time to work with interesting clients. For example, we recently refreshed the logo and corporate identity of the Promodo company, which is engaged in integrated Internet marketing in Ukraine. This is a subtle project, on the nuances. Most likely, the audience will not notice anything. But the style has grown – it has become solid and tightly knit. This is the highest award for us. Special thanks to Alexander Kolb and Vladimir Medushivsky for making this project exactly the same.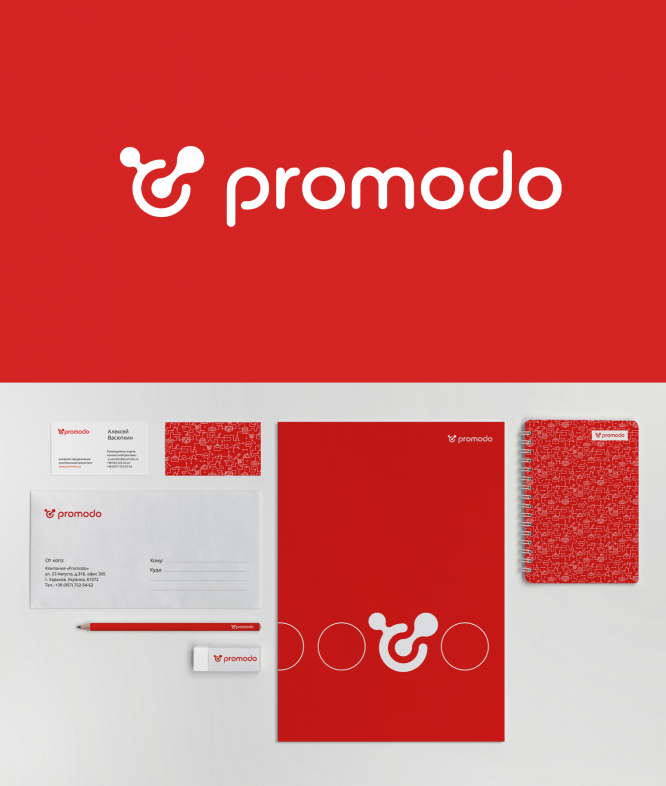 How many people are currently on your team? Are they newbies or people with experience (what kind)?
Finding people for a design studio is not easy. The market is overheated by outsourcing, which is why the qualifications of specialists often hopelessly lag behind the level of expectation of goodies. Fortunately, we distinguish the knowledge of buzzwords from the ability to solve problems.
Today we have formed a small but bright team of 11 people. The backbone of the "graduates" of Lebedev's studio has been strengthened by designers, who have more than a dozen projects under their belt.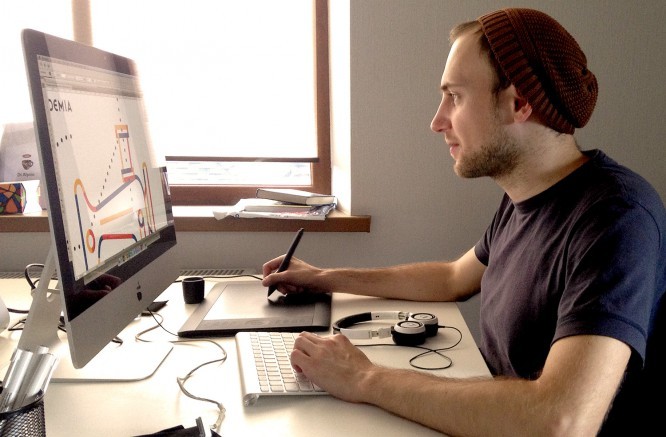 And this is not the main thing, the future cannot be built on the past. The important thing is that the guys do not need to beg, follow them with a stick, control them. They work with interest, often arriving early to get more done.
By the way, we have monthly bonuses for education. This is also of great importance. We regularly update the academic library, conduct internal seminars, attend external ones. Because time does not stand still and what was impossible yesterday becomes reality today.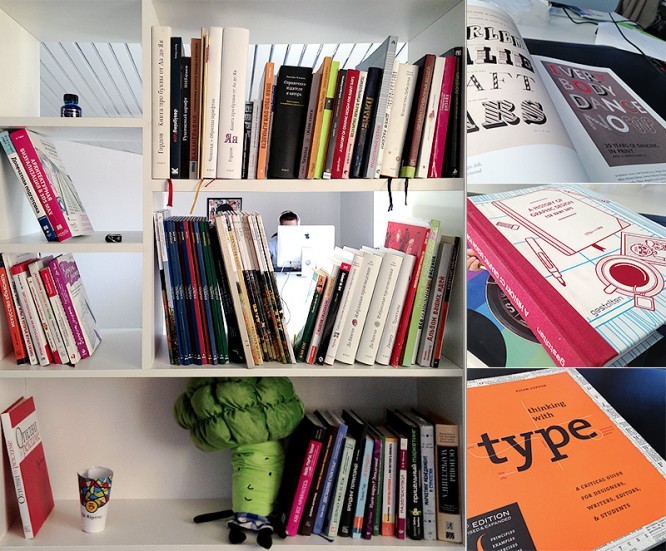 How are you better than your competitors? What are your unique traits?
Francis Scott Fitzgerald wrote that "the ability to hold two opposing ideas in mind without being embarrassed by this is a sign of a mature intellect."
Design success can be achieved in many different ways. Often mutually exclusive, but equally entitled to life. Therefore, we believe that our approaches are no better and no worse than others. They just work.
There are many ways to enter the market. Through scandals, for example. Or through a professional community that values ​​bold experimentation (often irrelevant to efficiency). It is possible through the charisma of the leader of the company, etc.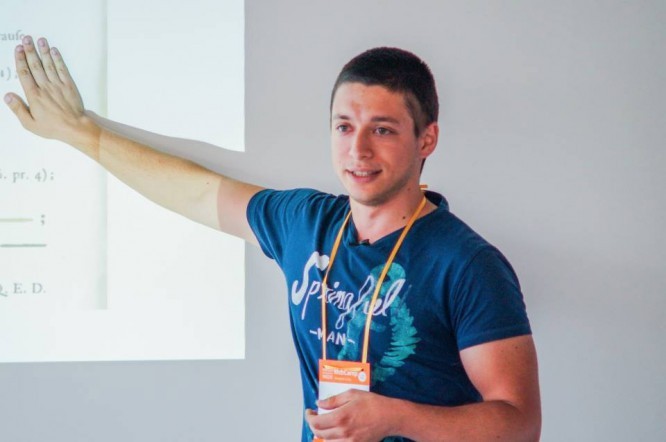 What do we offer the market? Craftsmanship. We understand where simple laconic solutions are needed. Where explosive aggressive ideas are triggered. Managing stress is an essential skill of the modern designer that doesn't just work for Facebook likes. It is very important to focus on solving problems and not on your own ambitions. For this, we have developed a toolkit that includes working with archetypes, tension, client business processes, etc.
We also pay a lot of attention to the education of Ukrainian designers. We conduct lectures, master classes. We are honestly sharing our experience. Recently, in cooperation with the School of Visual Communications, we conducted a large course on web design. The energy of the students and their results energize us, it's great.
How do you plan to develop the project further?
We plan to actively develop relationships with new clients. Several outstanding projects are currently being prepared, which, I think, will be of interest to the market.
For example, we recently launched the Thanks Ideas column. Now you can set us an interesting task (say, come up with an idea for a brand, logo, advertising campaign), and we will think about solving it during the next creative session. Just like that, for the "thank you". We are constantly training our brains, let it be useful to the world.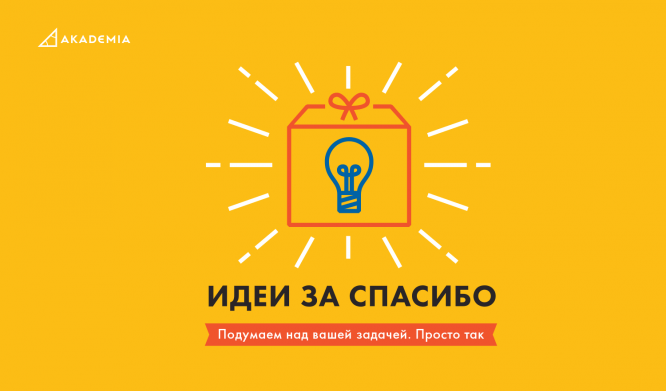 We also never refuse friendly advice to designers or customers who have questions related to identity or web design. Please ask questions – we are open and friendly. Many of the advice has already helped, it's nice.
Has the current political and economic situation influenced the development of the project?
What is happening now in eastern Ukraine is terrible. Recently, such events were impossible to imagine, and now it is unbearable to live with them.
Formally speaking, the new reality has not yet touched us: projects are going on as usual, we are not experiencing a shortage of tasks. But frankly, what is happening affects everyone and it is very difficult to stay on the sidelines.
I would like to believe that the situation will return to normal, and after the tests, Ukraine will become stronger and better.
Source: itc.ua
…