Affinity Designer is a $ 40 competitor to Adobe PS + AI
Affinity Designer is a $ 40 competitor to Adobe PS + AI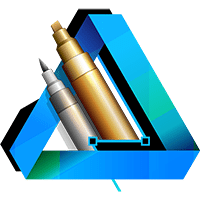 Affinity Designer Is a new vector and raster graphics tool from Serif, founded in 1987 in England. Despite more than 25 years of experience in developing programs and interfaces exclusively for Windows, in 2010 the company decided to add something for the Mac OS system to the product line. As a result, Affinity Designer was born in October 2014.
Appointment
At first it may seem that Affinity Designer is just another editor with a minimal set of functions for ordinary drawing (a la Paint), but this is far from the case. The program's arsenal contains almost 100% of the capabilities of the two most popular Adobe programs: Photoshop and Illustrator. So Affinity Designer users won't have to complain about the small feature set 🙂
Of course, Affinity Designer is mainly positioned as a tool for vector illustrations, but no one forbids creating interfaces in it either, since the developers took care of the main mobile devices and their resolutions in advance: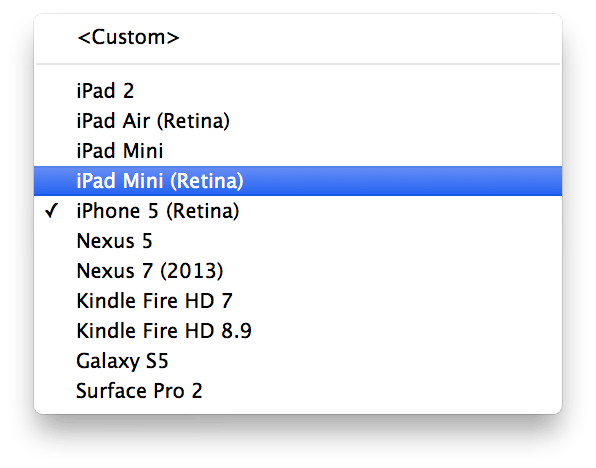 And, most importantly, the unnecessary part of the interface can be hidden so that nothing distracts from work: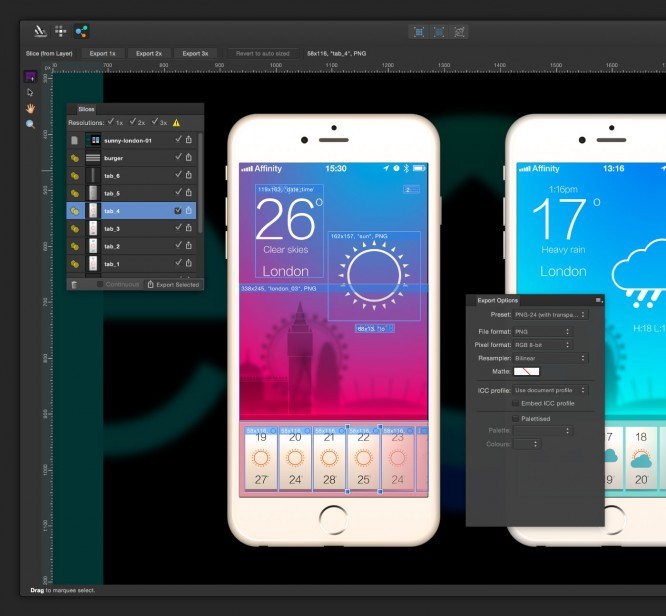 Serif has not forgotten about graphic designers, adding everything you need to create layouts for printing and prepress in Affinity Designer.
Vector and raster
At this point, I will explain why the title says Affinity Designer is Photoshop + Illustrator. The fact is that although all the functions of Affinity Designer are aimed at creating vector graphics, it also provides raster brushes and raster effects, therefore, although not all Photoshop functionality is available to Affinity Designer users, however, the minimum set for working with raster graphics is all -taki is present: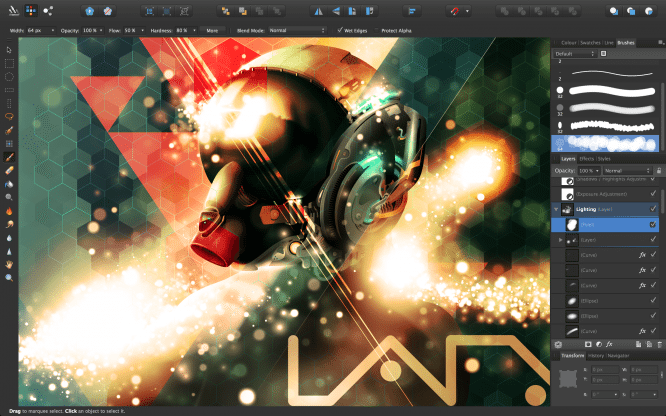 Supported files
With formats Affinity Designer is very, very good: it easily opens .psd files with only one exception – the fonts that are missing on the computer are automatically replaced with the system ones (unlike Photoshop, which continues to display the fonts used, but without the ability to edit the text).
As Affinity Designer well opens files created in Photoshop, so it also perfectly exports works created in it in the .psd format, so unlike the same Sketch.app, working in Affinity Designer, you can work together on any project with another A designer who is "sitting" in Photoshop.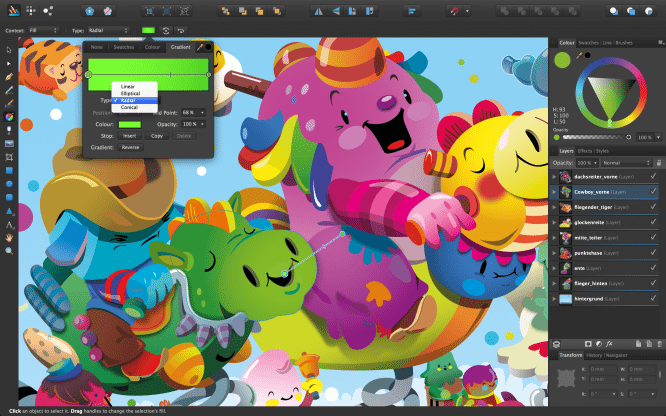 In addition to .psd, Affinity Designer supports all vector formats: .ai, .svg, .eps, etc., so there will be no problems using vector elements.

Render text
Say what you like, but in Photoshop it is quite difficult to get a high-quality rendering of text, so that it is as close as possible to what will be on the website or on a mobile device. I suspect that the creators of Affinity Designer used a similar technology as the creators of Sketch.app – in both products, the rendering of text is high, which allows you to estimate the final display of the text in advance.
Export
Affinity Designer has the ability to export any piece of work in standard definition or x2 for retina displays.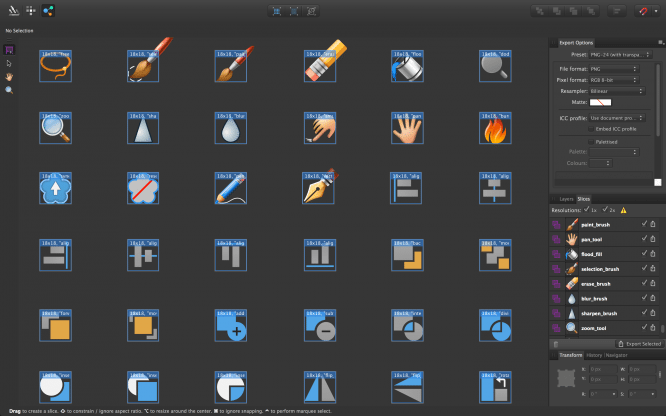 Interface
As I mentioned above, Affinity Designer interface is quite easy to learn and does not differ significantly from its competitors – programs from Adobe. The creators tried to preserve as much as possible the recognizability of the icons in the interface, as well as the basic concepts: layers, effects, brushes, palettes, masks, etc.
It is worth noting that Affinity Designer supports full-screen operation (despite 2014, not all creators use this Mac OS feature), as well as a "separate" interface: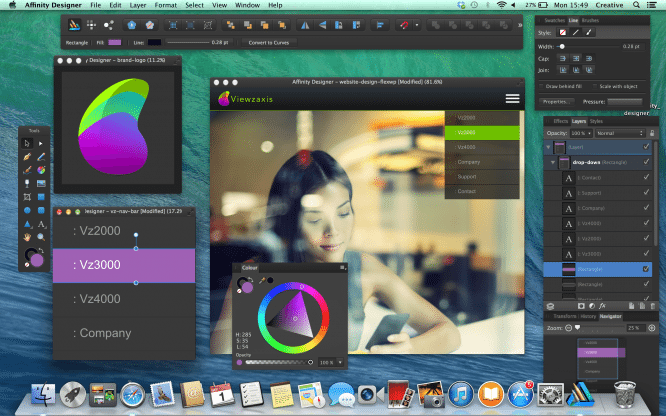 Cool features
Real-time changes
Separately, it is worth noting an interesting opportunity directly related to the creation of "perfect pixels". So far, no software has demonstrated instant feedback features as implemented in Affinity Designer:
Smart shapes
I'm sure many Photoshop users are missing this:
A look into the future
Serif decided not to stop at just one program for Mac, so they published their plans in advance:
– January 2015 – Affinity Photo Photo Editor
– September 2015 – Affinity Publisher text editor
As a result, under the Affinity brand on the Mac OS market there will be the minimum necessary set of programs required by creatives, managers, as well as people who value high-quality products (what can I say, all Apple technology users are probably like this 🙂
Download or Buy Affinity Designer
Trial version
Buy in AppStore
Full version of Affinity Designer
Download Affinity Designer for free
…