24 mobile apps for artists and illustrators
24 mobile apps for artists and illustrators
As always, you try to find a good tablet or phone app so you can draw tirelessly and you run into problems. It is inconvenient to use the application, it is impossible to save or send a sketch. This article presents the best apps for artists who have passed through an audience of thousands scattered around the world.
Paper for iPad
In Paper, you can easily create notebooks with sketches, notes, projects and quickly share them online. The app is freely available, but there is an option to buy additional drawing tools. The app is great for a tablet and adapted for use on a phone. There is already a question of usability.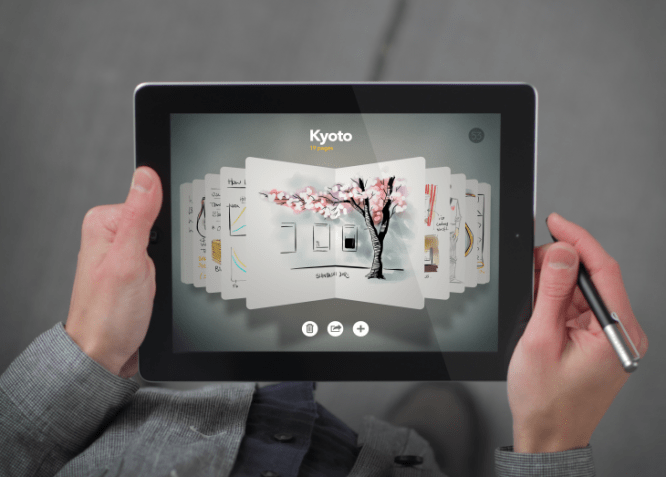 ---
Fresko Paint Light and Pro for Android
One of the best apps. Here you can not only make sketches, but also edit photos. The program contains everything you need to create a digital drawing. There are two versions of the app: Fresco Pro and Fresco Lite. Fresco Lite is a free version of the program, Fresko Pro has more options: it supports up to four layers, 21 filters and a dozen brushes. In addition, it is possible to export to Photoshop format. What is not a paradise for an artist who uses mobile applications.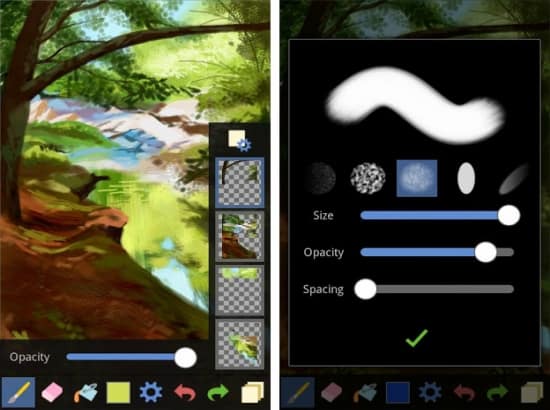 ---
SketchBook for iPad and Android
There are also two versions of the program here: free and paid. The free version contains tools for working with layers, brushes, functions "undo" and "redo", and, importantly, you can save the result of your work in the gallery or publish it on social networks. In the paid version, it's not hard to guess, there are more features. If you are just starting to use mobile drawing machines, then do not rush to purchase the paid version, first test the free version of the program.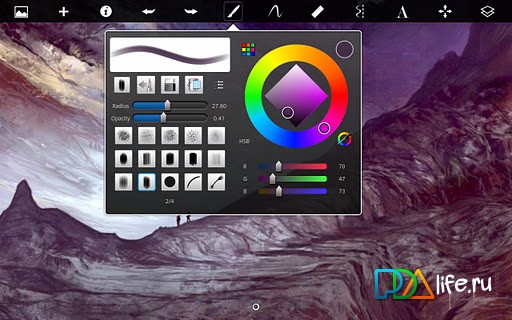 ---
Adobe Ideas for iPad
Great app for artists, illustrators and designers. The advantage of this application is that you can create professional-quality vector graphics here. The program contains a large number of customizable pressure-sensitive brushes. In addition, the program is able to synchronize your data on cloud hosting Adobe Creative Cloud and transfer any projects you are currently working on directly to your mobile device.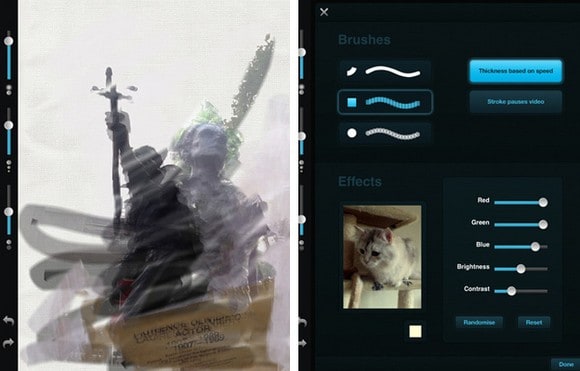 ---
ArtFlow
ArtFlow is a canvas with over 70 tools. Here you can find work with multiple layers, work with PSD files, PNG files and more. Even the regular version is a powerful tool for artists with many features. The paid version provides more advanced options.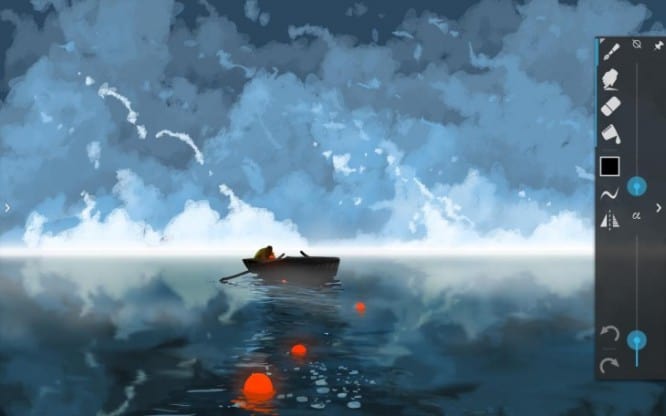 ---
Infinite Design and Painter for Android
Infinite Design Is a paid app for designers and artists. Here you can draw sketches and more working versions of images. The canvas can be enlarged or reduced, rotated in any direction – there are no restrictions. Your drawing is saved as you work, and the finished drawing can be saved in JPG, PNG or SVG formats.
Infinite Painter – the second Infinite application for designers and artists, which has more powerful functionality. For example, the "Pen only" function will help you avoid accidental strokes from finger and palm touches. We work calmly with layers. The program pays special attention to color, its depth and saturation.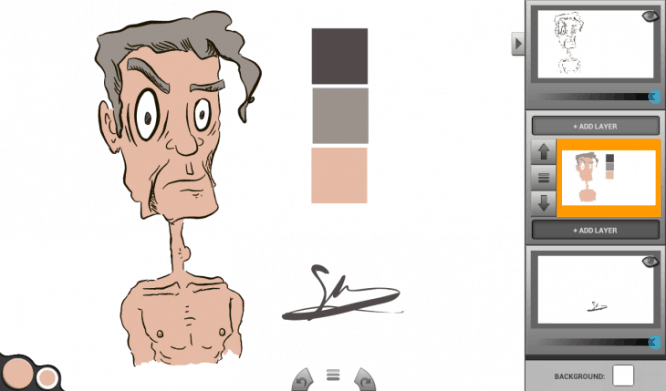 ---
Brushes 3
Ideal for sketching. Large selection of brushes, easy to use. It is very difficult to convey to the interlocutor your vision of the situation, but with this application you can quickly visualize your thoughts and send them by mail or in any other way convenient for you.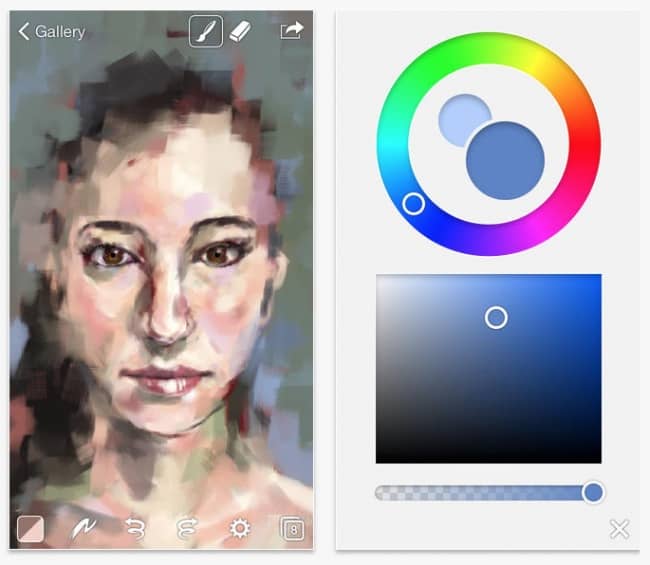 ---
Pixels Free
You don't have to painstakingly redraw them onto paper to finalize your sketches. This application offers a wide range of brushes to suit any style of painting (watercolor, pencil sketch, oil, etc.).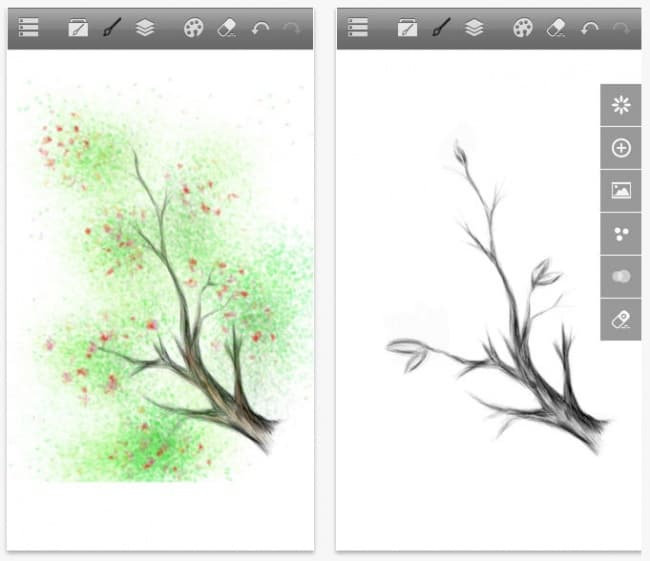 ---
Sketchbook Express
Another popular Android app for designers is Sketchbook Express. The application allows you to create quick sketches and simulates the process of drawing with paints. This is the best choice for those who cannot live a day without creativity and like to embody their ideas with the help of sketches. The application toolkit includes 15 preset brushes and an expanded color wheel. Features such as brush pressure and shape smoothing open up great possibilities for designers. Other features include multitouch navigation, multiple drawing styles, transparency control, and layer state switching.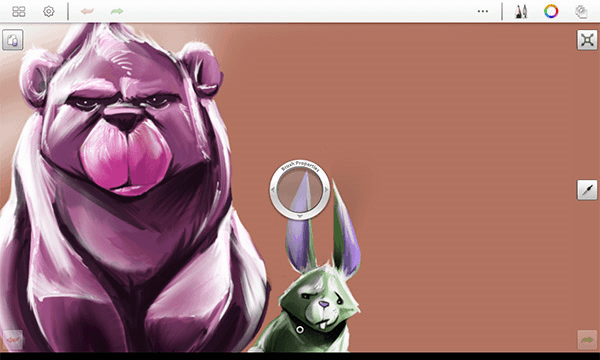 ---
Adobe illustrator draw
Developed by Adobe, Illustrator Draw is a powerful vector editor that runs on the Android mobile operating system. Using the application, the user can easily create complex vector illustrations. The editor has an intuitive interface with convenient touch controls. The application has 5 built-in brushes with which you can create quick sketches. In addition, Illustrator Draw supports the most advanced drawing tools such as Adonit Jot Touch, Adobe Ink, Apple Pencil, and more.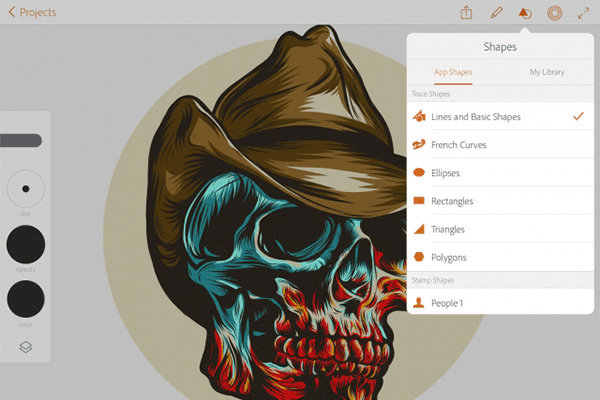 ---
Tayasui sketches
Professional sketching application – fast, non-detailed illustrations. There are editable tool parameters here. To get more out of them, for example, increase the layer limit or use a pattern fill, you need to pay. But if there are no ultra-queries, and without it, life is great.
The application is suitable for experienced artists: you can adjust layer blending modes, apply texture, draw some shape and fill with color, but the settings (brush size and opacity) are simple.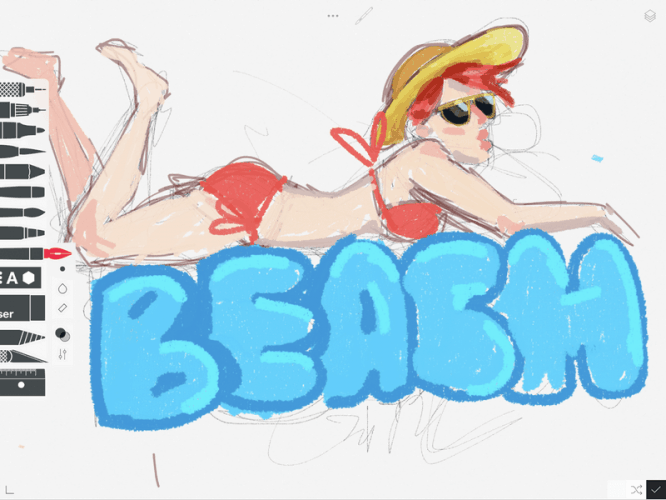 ---
Procreate
This app is big and serious. It tries to take on the role of editor to create equally serious and great work. At the end of September, the fourth version was released.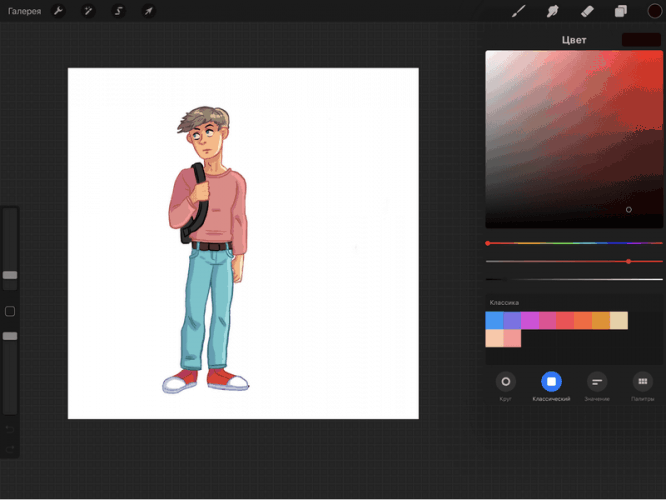 ---
Adobe Photoshop Sketch
This app doesn't even try to copy its big sister, the desktop program Photoshop. Instead of editing snapshots, the developers of Photoshop Sketch decided to focus on drawing. The program uses the full potential of touch displays and stylus, especially great on iPad. At the same time, it conveys a persistent feeling of drawing on paper.
The rich arsenal of the application includes a virtual pencil, ballpoint pen, various brushes, blending and perspective tools.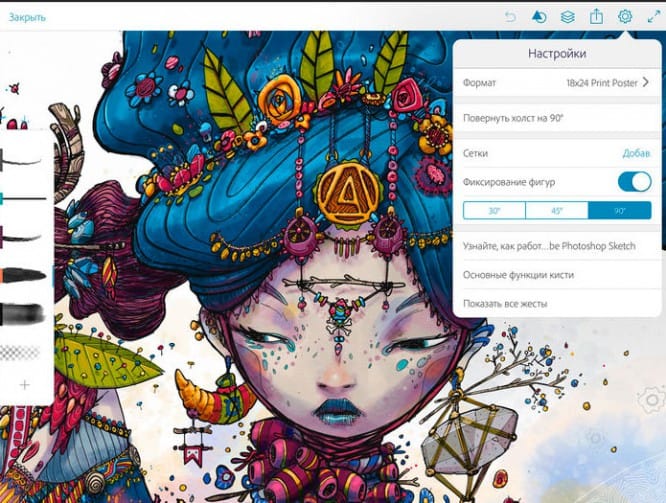 ---
MediBang Paint
A Japanese app steeped in anime and manga aesthetics. It is for these genres that the program is best suited. It contains special fonts, shapes and frames that are used in comics. In addition, MediBang Paint has all the familiar tools like brushes and rulers, as well as a layer-by-layer system. Styles can be applied to the latter, just like in Photoshop.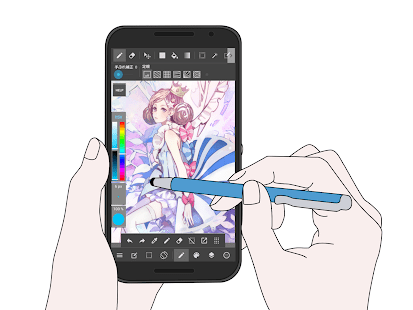 ---
Autodesk SketchBook
Autodesk SketchBook comes with a rich set of brushes, pencils, markers and other tools that you can easily customize to suit your needs. There is support for layers, blending modes and functions for working with symmetry. You can connect to DropBox or iCloud app and store your masterpieces in the cloud.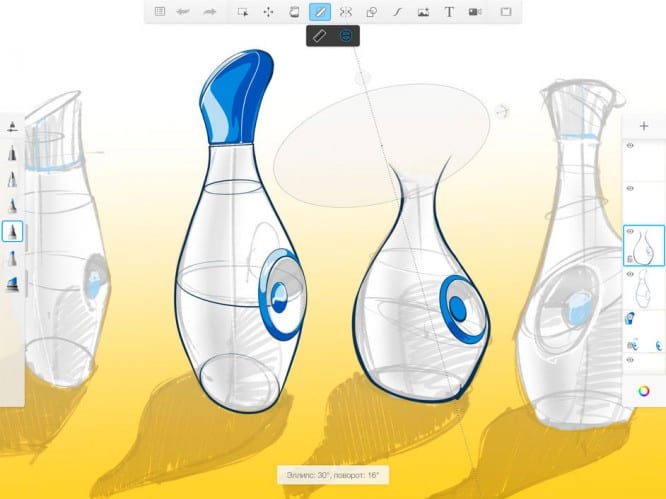 ---
PicsArt Color Paint
The app offers a complete set of drawing tools to suit both beginners and professionals. These include fully customizable brushes, a color palette with their basic combinations, texture fill, and full-fledged work with layers.
The interface of the application is intuitive, so you can focus on drawing, and not on finding any tools for this.
With this simple application, you can add any additional details to your selfie, color sketches of any complexity, and even create fantastic worlds from scratch – from a sketch to a detailed illustration.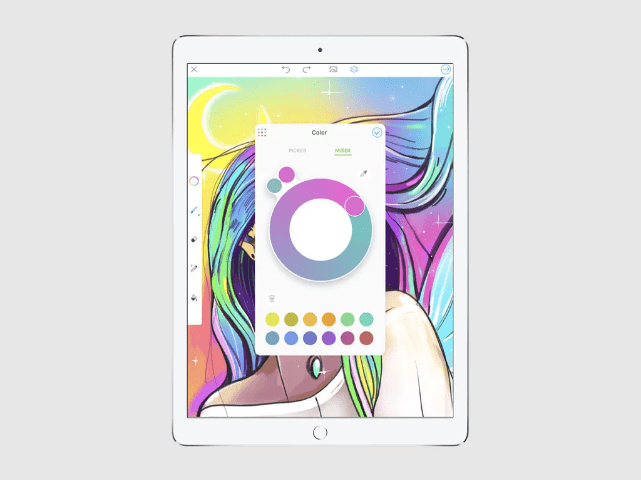 ---
CREATE
CREATE is an advanced graphic designer tool that lets you decouple your creativity from a specific computer or even an entire office and transfer it to a compact iPad Pro that you can use anywhere you want.
With this program you can design shapes and icons, edit text and typography, add paths and fills, resize, enlarge and rotate, align objects on the grid, duplicate or rearrange objects, and so on.
CREATE works with both vector and bitmap graphics. It has a simple and straightforward interface that doesn't take a lot of time to learn. With this application, even the most incredible ideas can be brought to life.
---
Drawing Desk
A mobile application that includes four modes that differ in their capabilities: Kids Desk for children, Doodle Desk for doodles, Sketch Desk for sketches and Photo Desk for photo editing.
Kids Desk mode lets you leave your child alone with iPad Pro without worrying about getting bored. It makes drawing fun with vibrant colors, music and more.
Other modes will help you make a simple sketch to visualize your thoughts, edit a photo for fun for social networks and instant messengers, or just have fun with friends at the end of a day at work.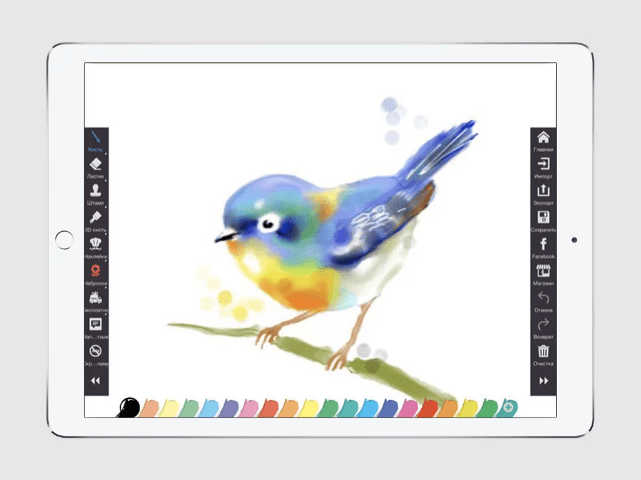 ---
Inspire Pro
Create beautiful drawings right on your iPad screen with this program. It is equally suitable for beginners and professionals alike. The Inspire Pro has 60 high quality brushes in six sets: oil paints, airbrushes, basic shapes, graphite pencils, wax leads and markers.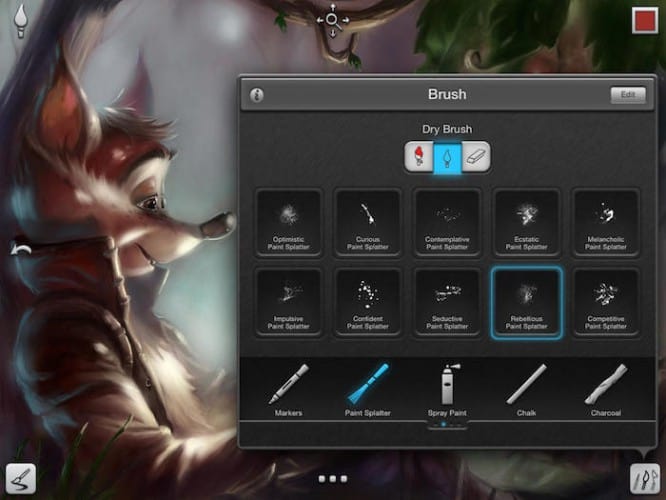 ---
Auryn ink
An easy-to-learn and work graphic editor that simulates all the necessary tools for painting with watercolors. It should be noted that the toolkit of the program is somewhat limited in comparison with other products in this review.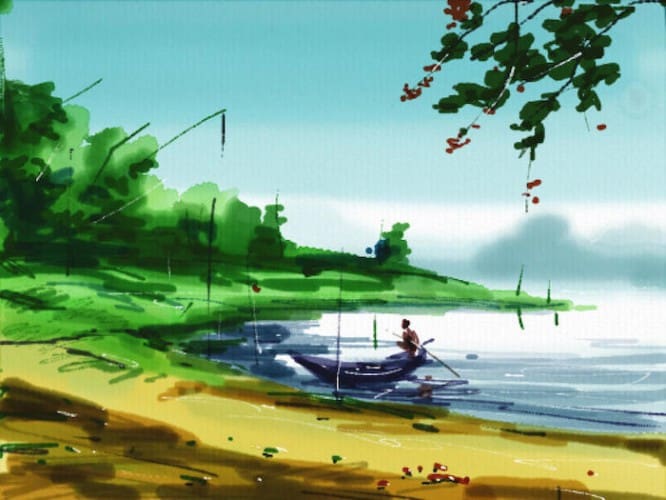 ---
ArtRage
In addition to an extensive arsenal of tools (brushes, pencils, pastels, rollers, leads), this program also allows you to select the type of surface of the virtual canvas. ArtRage is also among the favorite products of many digital artists.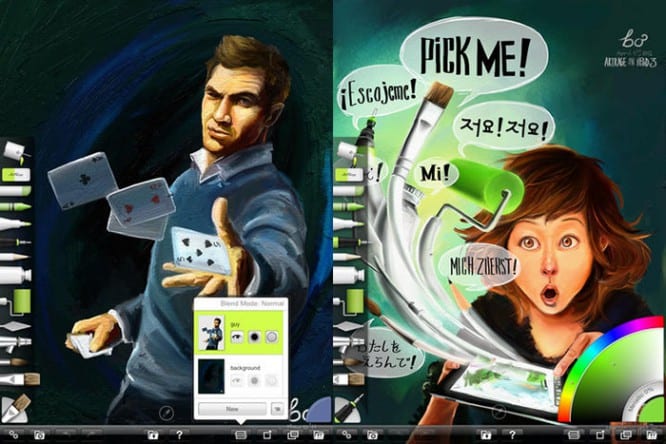 ---
Inkist
One of those programs that supports pressure-sensitive styluses. Other advantages of the editor are a stylish interface, a wide range of customizable brushes and complete free of charge.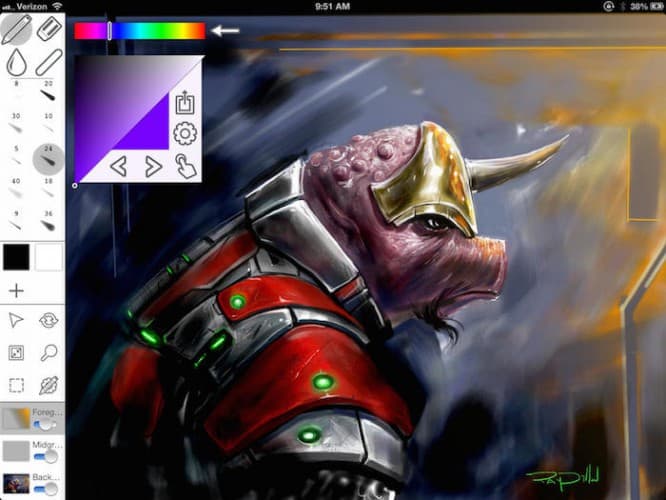 ---
Zen Brush
With 64 types of paper surfaces and three shades of ink in your arsenal, you will enjoy your ink drawings. The program has been specially designed for quick and easy sketching.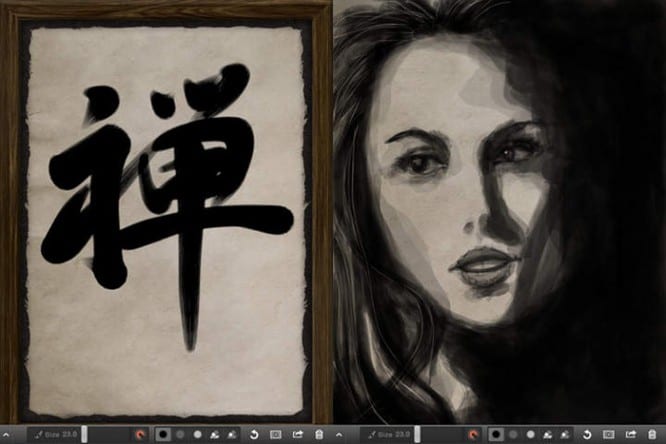 Carbo – Notes & Sketches
Carbo is a unique app for this collection. It is not so much for aspiring artists, but for note-taking, which focuses on sketches.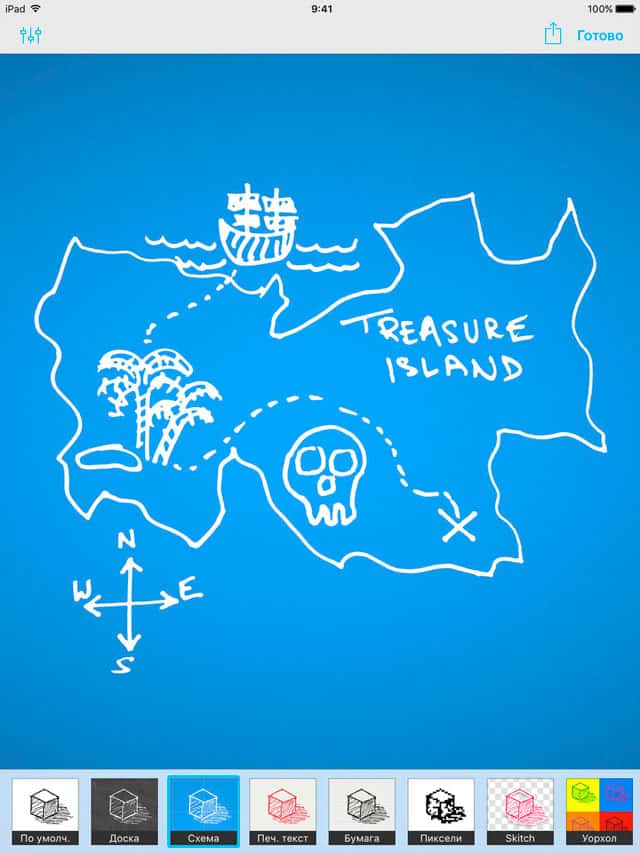 …