200 lessons and lectures for designers
200 lessons and lectures for designers
A large selection of useful videos for designers, published on the Infogra.ru website recently: presentations from well-known professionals in the field of design, as well as lessons on mastering the most important disciplines for a designer.
All videos are divided into categories: design, typography, calligraphy and lettering and working with color.
The videos will be useful for viewing for all designers: both beginners and those already practicing work in the creative field.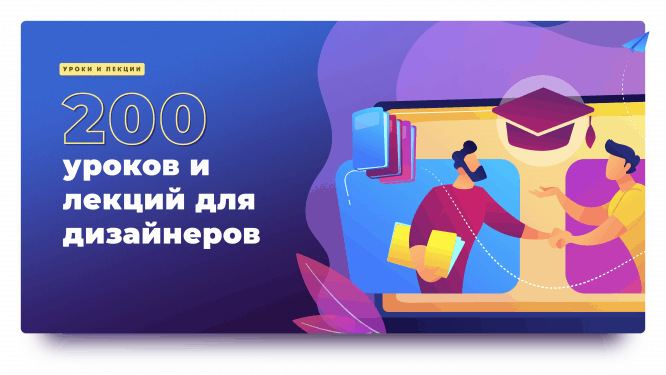 Design
22 lectures for designers from the art directors of the Lebedev studio
19 documentaries for designers
11 lectures from Lebedev studio for designers
7 lectures on design from Maxim Rosenfeld
14 Lectures for Designers with Dribbble Meetup 2015
5 lectures from BHSAD for a designer
10 Lectures for Designers from the Prosmotr Design Forum 2014
21 lectures from Dmitry Karpov for designers
34 best lectures for designers
Typography
Painted Lampas – Calligraphy as an image
10 lectures for learning typography
8 lectures on typography from Yuri Gordon
Type Nights: 16 Lectures on Typography and Type at the TypeType School
7 lectures for learning typography
Beginner's Course in Typography
Calligraphy and lettering
8 Skillshare Courses to Master Lettering and Typography
19 calligraphy lessons from Veiko Kespersaks
44 lessons and workshops in calligraphy and lettering
Anatomy of a font
Working with color
Color Combination Course
Cover photo: ShutterStock
…