18 sites where you can download mockups for free
18 sites where you can download mockups for free
Mockups are almost an obligatory part of any presentation of a design work: be it a logo, website or business card – any design must be shown to the customer not just as a picture, but in a "working form" so that the client can understand how this product will work in the real world.
To achieve this goal, you will need high-quality mockups – the better and more realistic the brochure or advertising on the billboard looks, the more likely the client will understand the design idea and approve the work without edits 🙂
In this article, we have collected 18 sites for you, where you can download free mockups for the presentation of any of your projects.
Mockup Keeper
The Telegram channel and the VKontakte group, where daily mockups on a variety of topics are published for free: clothing, business cards, brochures, all kinds of outdoor advertising, as well as animated mockups for Dribble shots.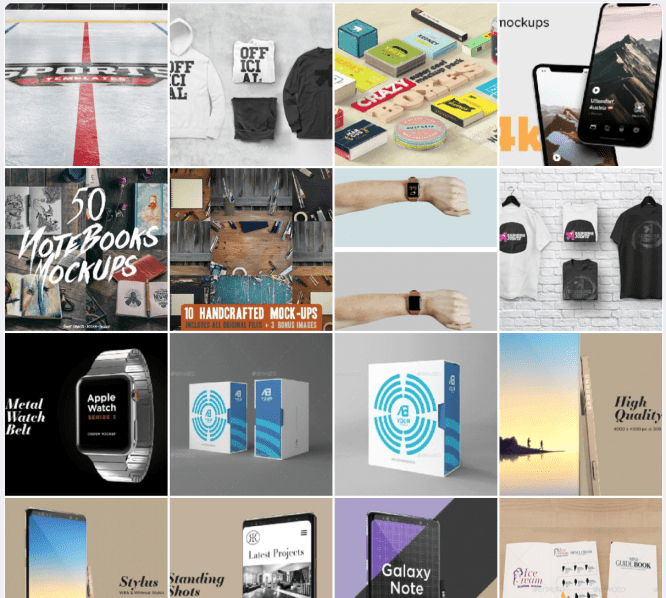 Mockup world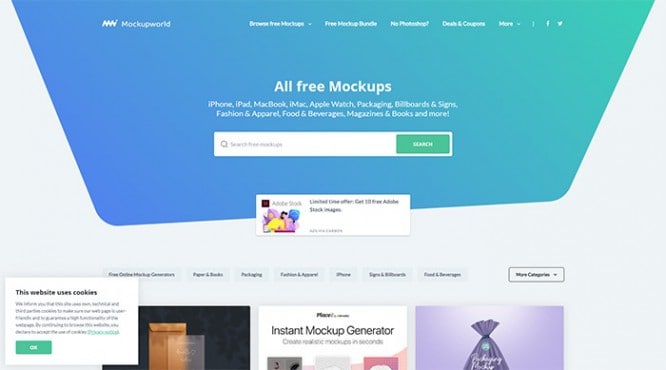 Mockup World is a great place to find psd mockups for various devices: iPhone, iPad, Mac Book, billboards, and t-shirts. You can search for layouts by keywords or browse the available categories. All presented layouts can be used free of charge for personal and commercial purposes.
LS Graphics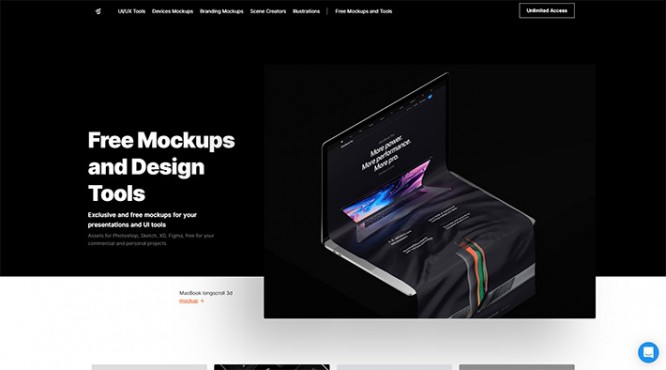 LS Graphics provides several mockups, as well as design tools, gradients, templates and more. Much of this is free, but there is also paid content. For convenience, compatible software is listed next to each layout.
Anything you download from this site can be used for both personal and commercial projects.
CSS Author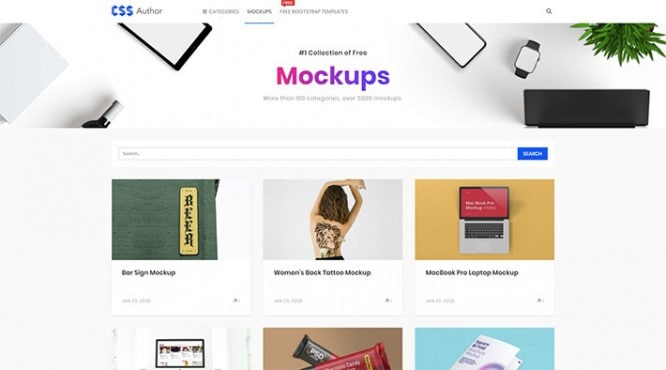 Another great site with mockups and other tools. The collection of 5,000 layouts can be searched by keywords or categories. Note that CSS Author does not store mockups, but uploads to original sites. Some will require registration, but this is a trifle for a good and free mockup.
Ceacle mockup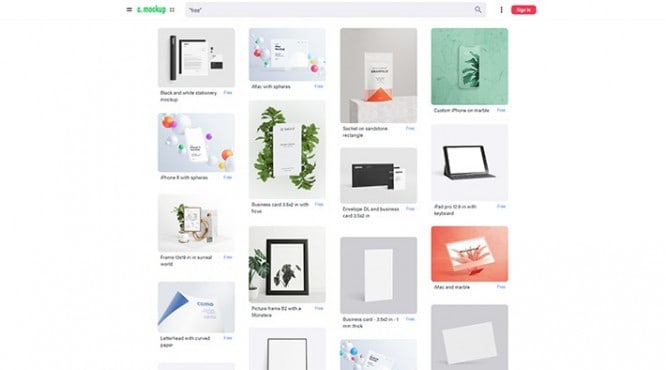 Ceacle Mockup is an awesome source for all kinds of free mockups. A big plus is that the site is as simple as possible. Each mockup has statistics of downloads and likes. You can also like the mockups you like – but for this you need to register.
Pixelbuddha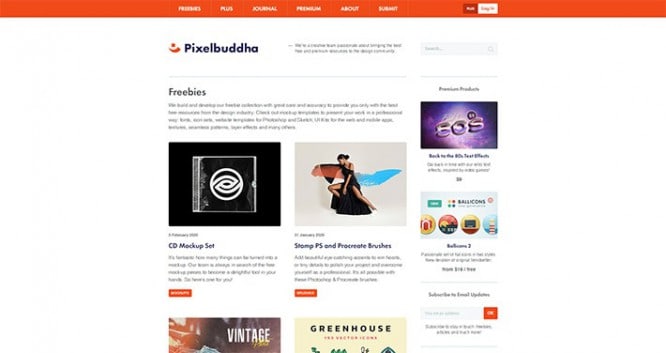 From Pixelbuddha's website, you can download both free and premium layouts. The former are for personal and commercial use, while the latter comes with specific license terms that you should read carefully before making a purchase, or download a set of icons, vectors, UI kits and fonts for free.
Pixeden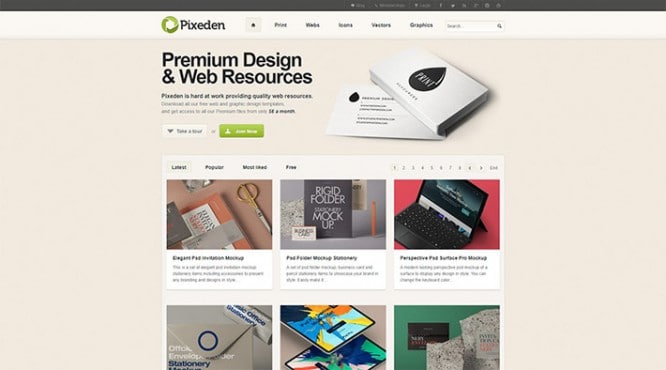 Pixeden has been giving you a rich collection of free mockups since 2011. You don't even need registration to download them. If you want access to even more layouts, you can subscribe to one of the available pricing plans (from $ 10 per month).
Smartmockups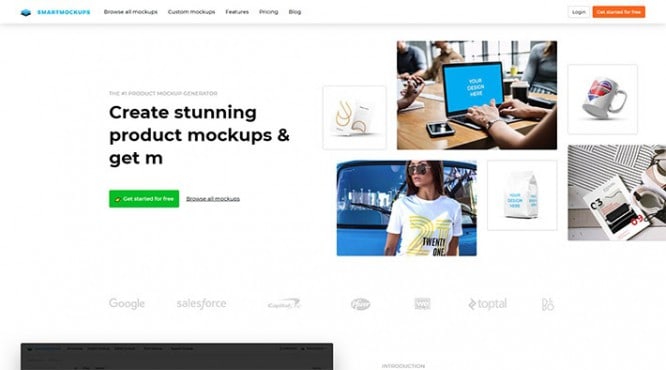 Smartmockups is an impressive site with free and premium mockups. For convenience, they are divided into numerous categories. While it sounds the same as the rest, but Smartmockups has a huge advantage – the customization function. It allows you to work with your own images and create mockups online, as well as change the existing ones.
Freebiesbug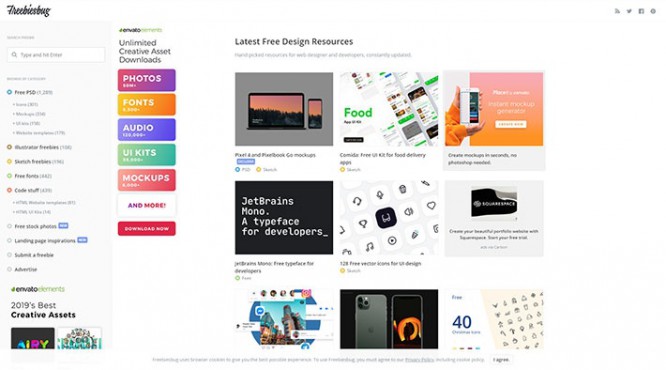 Here's another collection of free design resources from all over the web. Some mockups are presented in two versions at once: for Sketch and Photoshop.
Facebook Design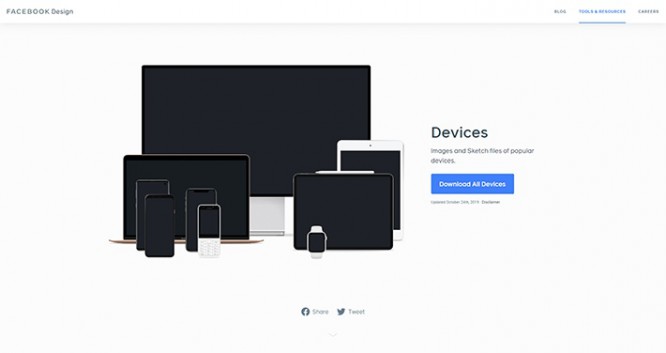 The idea of ​​this project was to show how diverse the audience of Facebook and the devices from which this audience sits on the social network is. But it turned into something more – a mockup library. The main feature remains: you can select a specific device, and the site will offer you the desired mockup for it.
For Graphic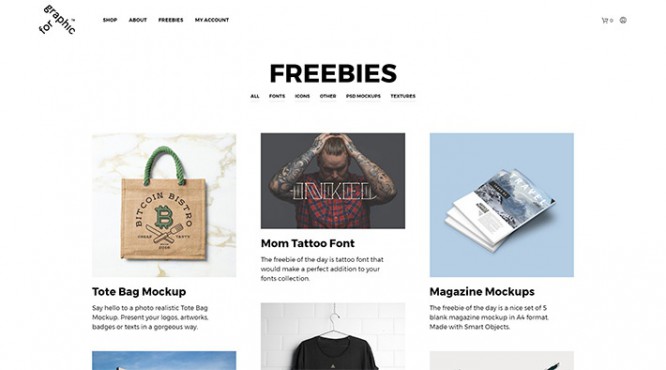 Behind For Graphic is a studio that specializes in creating mockups. You can browse the free content gallery until you find a layout to your liking, or go to the online store to purchase the files you want.
Tanya's PSD Hands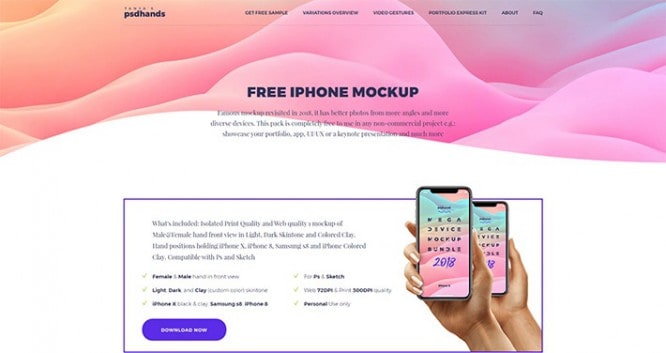 If you need mockups with your phone or iPad in hand, then this site is your savior. At the moment there are 384 options: you can choose between female and male hands and find the perspective that best suits your needs.
Graphic burger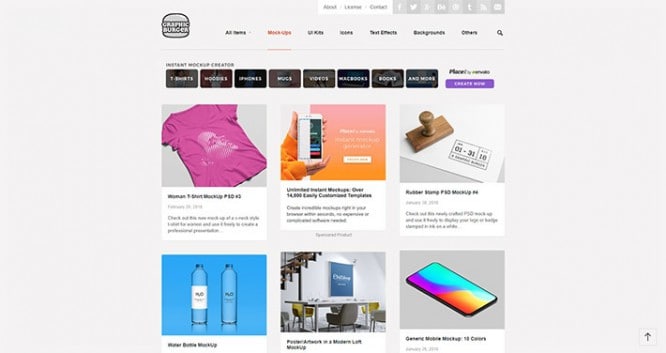 Romanian designer Raul Tachu offers top-notch digital design content for free. At Graphic Burger, you'll find an impressive array of layouts, UI kits, icons, and more.
Mr. Mockup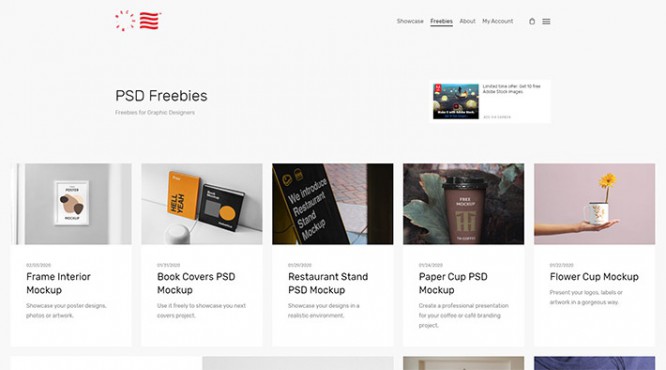 Another cool site is Mr. Mockup, a project by Noeeko creative studio. In fact, some of the mockup collection sites in our selection feature works from here. The site does not require registration, and free mockups are plentiful. You can also purchase premium content even if you haven't signed up to the site.
Another plus: the finished work can be sent to Mr. Mockup – they will publish them on their social networks with a mention of you as the author. Free PR included – sounds good, right?
Shotsnap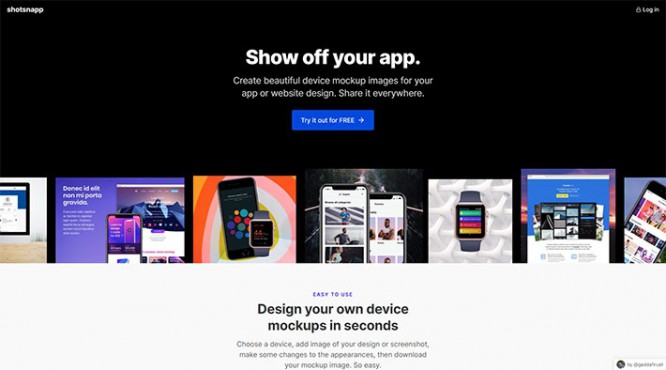 If you want to make your own layouts, Shotsnap is the perfect site for you. Add your own images, designs, or choose from templates and fonts provided in Shotsnap. You can even download images from Unsplash. However, the choice is limited if you don't have a pro account.
Dimmy.club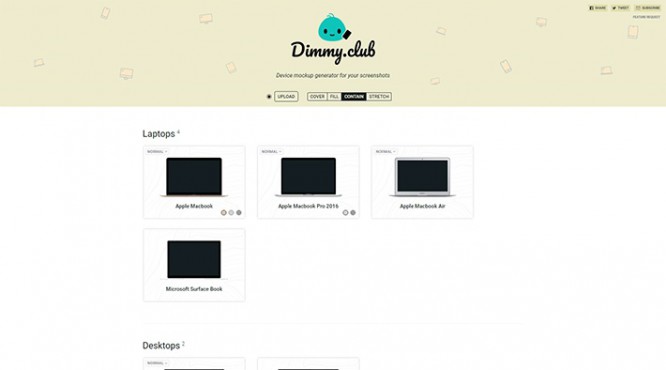 Dimmy.club was developed by Danish web designer Mark Tees. It's very simple: you can make your own layouts by simply selecting a device and then uploading the image you would like to display on it.
MockupLove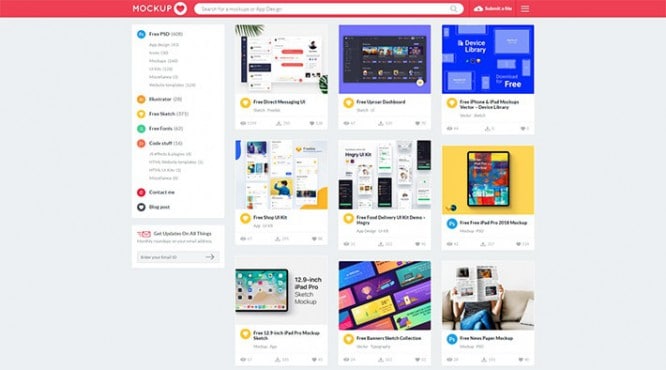 MockupLove is a platform with mockups from authors from all over the world. This site is an oasis not only for designers, but also for developers: here you can find JS effects and plugins, HTML templates and HTML interface kits.
All files are in .PSD format and can be downloaded for free. In the preview of the layout, you will be shown a "You May Also Like" section with related content.
Original mockups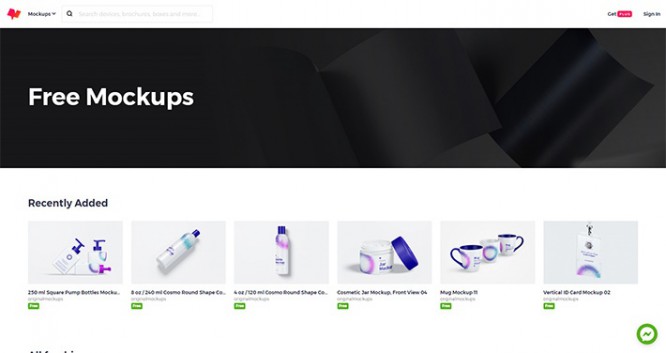 Without an account, you can upload up to 3 mockups per day. But we advise you to register (it's free) – this way you will get access to an unlimited number. You can also download the Mockupmator plugin to help you edit your mockups right in Photoshop.
If you become a PLUS Unlimited Yearly member, you will be able to download branding sets: multiple Photoshop or Illustrator files, Modo files, JS files. These kits can be a great starting point for your next project.
Source: say-hi.me
…