18 best web design books for the beginner
18 best web design books for the beginner
Practicing designer Aleksey Zakharenko has compiled a list of the best books on web design that you should read to stay on top and become a good web designer.
---
Almost all I have either read, or am reading now, or bought and they are waiting for their turn. I will not advise anything that I have not read or do not consider useful.
So let's go!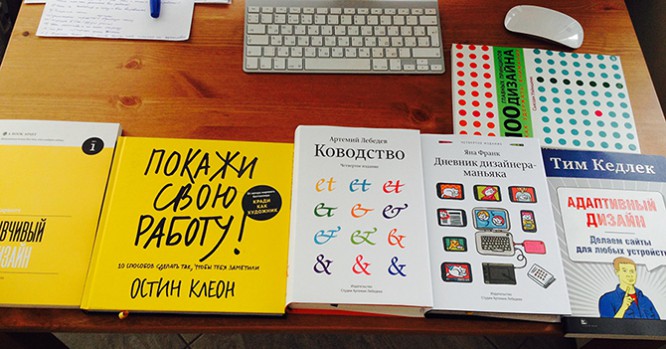 Basics of web design
"Web design". (Jacob Nielsen)
"Web design". (Dmitry Kirsanov)
"Don't Make Me Think" (Steve Krug)
Usability
How to Make Your Website User Friendly (Steve Krug)
"Web-design. Usability of Websites "(Jacob Nielsen)
100 Design Principles (Susan Waynshank)
Typography
"Live typography" (Alexandra Korolkova)
"New typography. A Guide for the Modern Designer "(Jan Tschichold)
Coloristics
The Art of Color (Johannes Itten)
UX / UI
"Interface. Interaction Design Basics "(Alan Cooper, Robert M. Reimann, David Cronin, Christopher Nossel)
Emotional Web Design (Aaron Walter)
Adaptive design
"Adaptive design. We make websites for any device "(Tim Kedlek)
Responsive Web Design (Ethan Marcotte)
Portfolio and earnings from web design
Design Thinking: From New Product Development to Business Model Design (Tim Brown)
Steal Like an Artist 10 Lessons on Creative Expression (Cleon Austin)
Show your work (Cleon Austin)
For general development
Manpower (Artemy Lebedev)
Diary of a Maniac Designer (Iana Frank)
By the way, the author also collected all the books in one archive, which can be downloaded from the source.
Source: webdesign2
…