13 books every designer should read
13 books every designer should read
Dostoevsky said: "Beauty will save the world." If you rewrite his words in a modern way, you get this: "Design will save the world."
So, if you want to become a master of visual art and be among those who bring beauty to the world, then this collection is for you.
---
1. Embodying ideas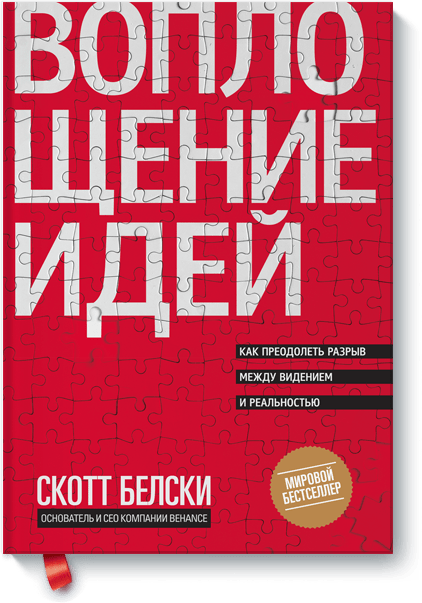 Scott Belsky, Founder and CEO of Behance, a renowned platform for all creatives, shares his answers to the biggest question of all time: "How do you realize your idea?" After reading his book, you will learn how to prioritize correctly, confront doubts, overcome obstacles, and get things done.
2. Visual thinking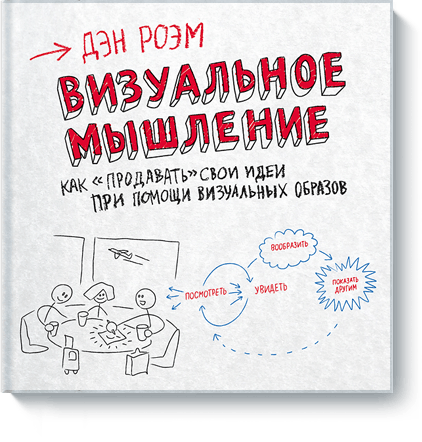 A bunch of ideas are spinning in our head that deserve to become reality. To do this, it remains to submit them correctly, or rather "sell". This book is about how to sell ideas by making them more visible. Translated into 25 languages, this best-selling book will guide you through the 4 Steps of Visual Thinking, 5 Key Questions to Clearly Describe Ideas, and 6 Ways to Present Ideas to Others.
3. Design of familiar things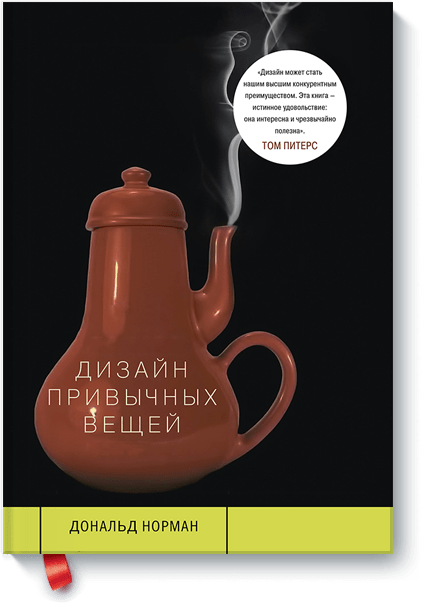 If you work to create the things that surround us – from doors and ovens to ironing boards and cars – then this book is for you. If you are in design seriously and for a long time, you should read it too, because this book is one of the design bibles.
Former Apple VP Donald Norman, named "one of the most influential designers in the world" by Business Week, talks about how to make everyday things comfortable. You will learn how to create intuitive designs that people like.
4. Profession – illustrator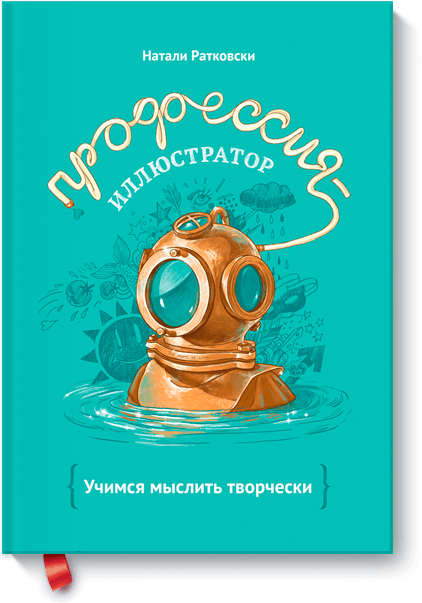 In this book, Natalie Ratkowski shares a dozen exercises to help you become a great illustrator. These techniques will teach you how to create beautiful, witty, memorable illustrations. You will be able to see and think like a professional illustrator, be productive and have faith in your talent. A book with thick, coated pages is a real pleasure in printing.
5. A word to the designer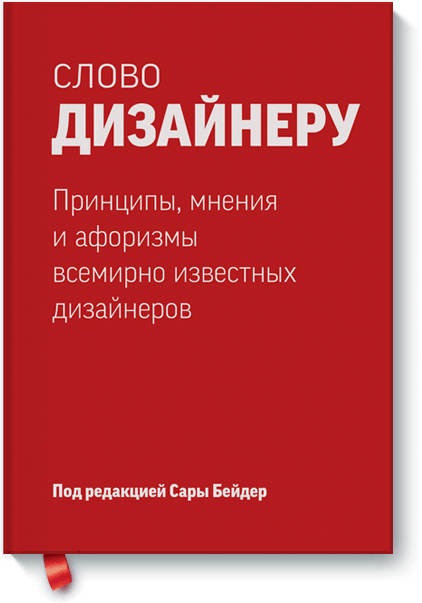 This colorful compilation is composed of the thoughts of hundreds of outstanding graphic design minds. You can find answers to many questions: how to assemble a team, find a mentor, choose a creative strategy, when is the best time to create and where to look for inspiration. This collector's edition is sure to inspire anyone interested in the thoughts of the people who have created visual arts.
6. Be creative all day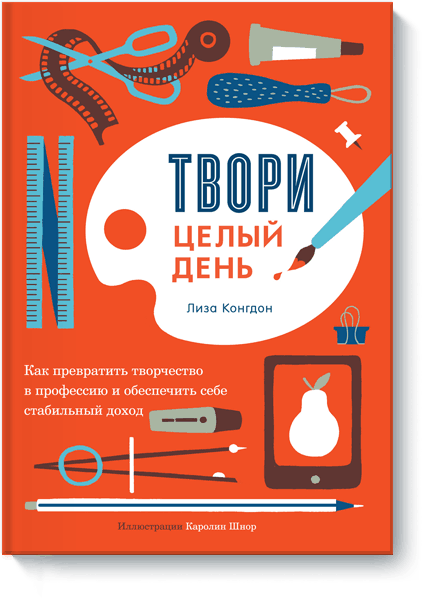 This is a guide for creators looking to package their creative business to generate good income. The book will help you set high and achievable goals, protect copyrights, promote your work using social media, create an outstanding and attractive website, exhibit your work in galleries, properly evaluate and sell your work, and much more.
7. Design is work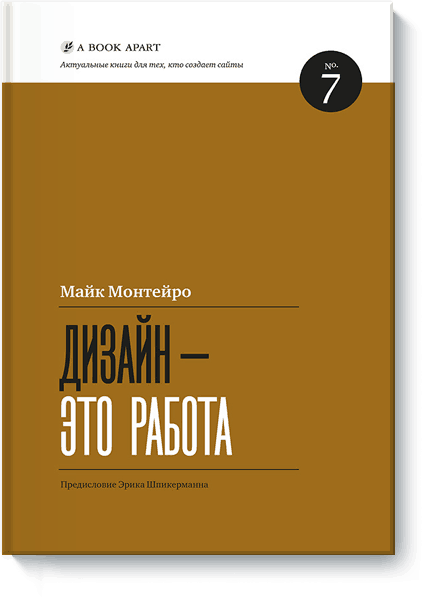 Well-known web designer Mike Monteiro talks about how a successful designer differs from an unsuccessful one. So, the success of projects lies, first of all, in the ability to listen to your client, convey the value of design and the ability to present your work in a quality manner. Mike shares how-tos and analyzes work episodes.
8. Emotional web design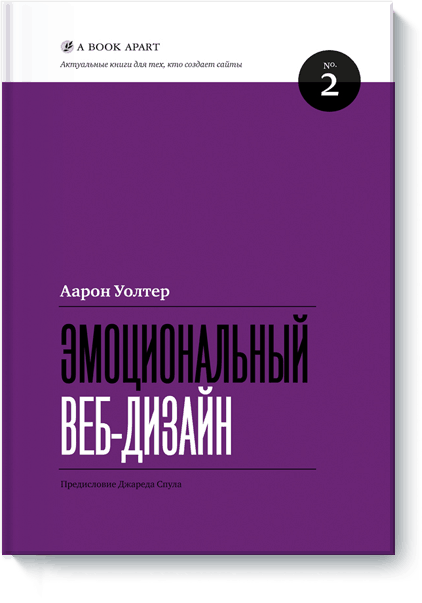 The problem with modern web design is that designers take ready-made templates and create monotonous products – from Internet sites to information portals. But how do you get your site to attract customers like a magnet? You need to evoke emotions in customers. This book will cover the basics of emotional design. Apply them, and there will be no end of clients.
9. Responsive web design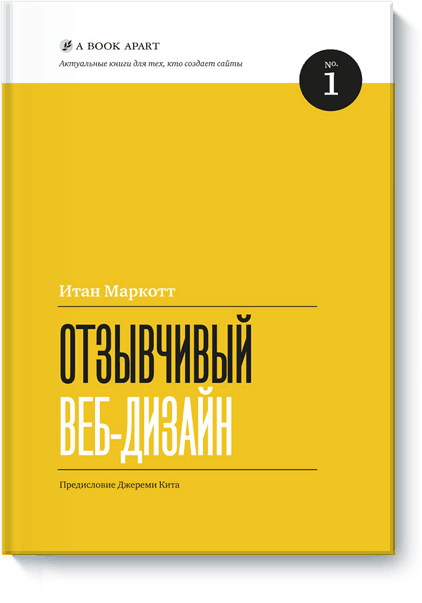 This has already happened: more than half of Internet access occurs from mobile devices. Is your site ready for this? This book provides a detailed answer to the question of how to develop a website design that does not depend on the type of device, its size and screen resolution. Everything is disassembled on specific examples with design and layout code fragments. Just take this book and create a site that is easy to view from any device step by step.
10. Storytelling in interface design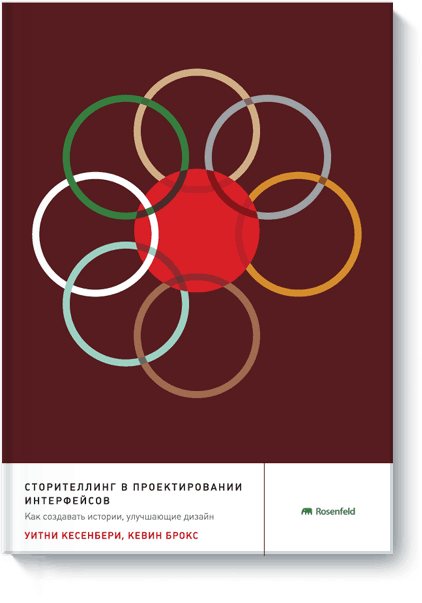 It turns out that storytelling is essential in the realm of interface design and interaction. Stories help us understand our users, discover their goals, and showcase design options. In this book, the authors teach you how to think through stories that will help improve your product.
11. Rice Storming and 21 More Ways to Think Outside the Box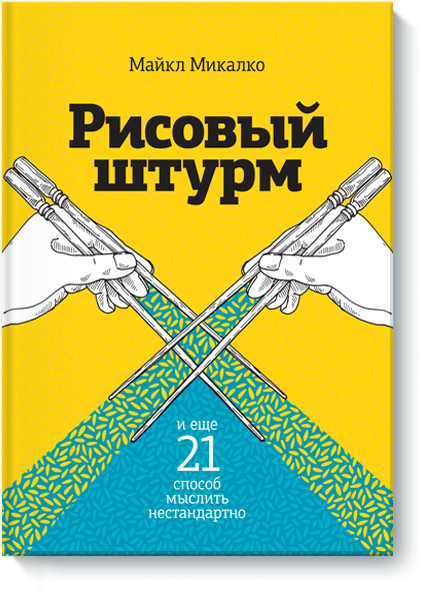 A must-read for all creative people. If you want to learn to think outside the box and create original ideas and products, then Rice Storm is what you need. Through hundreds of fun exercises, puzzles and riddles, you will learn to come up with ideas that will help you in business and life. A complete collection of creative thinking techniques in one book.
2 books that will teach you how to draw
"I am sure that drawing affects the brain as much as playing music. But instead of hearing, we develop attention. The person who draws pays attention to what is going on around him – and it is not as easy as it seems. "- Milton Glazer, internationally renowned graphic designer who created the I Love New York logo.
Following Milton Glazer's words, we have selected two of the best books for you to help you quickly develop your drawing skill or improve your skill level.
12. A sketchbook that teaches you how to draw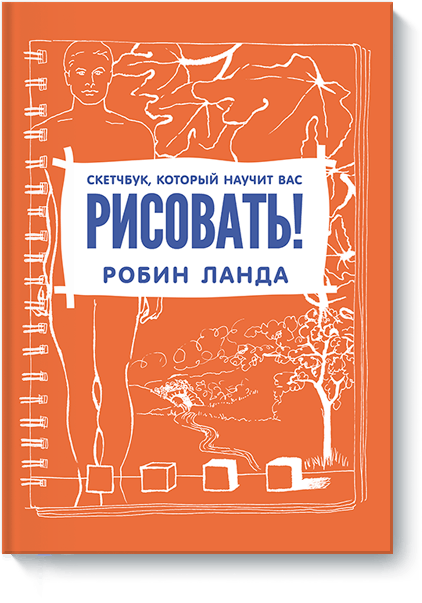 If you have never drawn, but always dreamed of starting to do it, then this book is for you. It was created in order to paint it with your sketches and sketches. Robin Landa, one of the best contemporary designers and artists, will quickly teach you the basic elements of drawing – lines, shapes, colors, textures. You will immediately practice all these techniques in practice, consolidating the result.
13. You will be able to paint in 30 days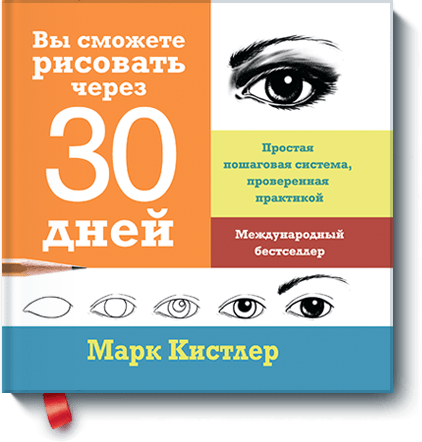 All you need to start creating is a pencil, a piece of paper and a willingness to discover a real artist in yourself. It's just a matter of time to hone the skill of the creator. Moreover, it is enough to devote 20-30 minutes a day to this. Mark Kistler – one of the most popular and award-winning art teachers in the world – promises to teach you how to paint in 30 days.
Source: mann-ivanov-ferber.ru
…