12 simple and useful design tools
12 simple and useful design tools
Choosing a color scheme, making a website, drawing an infographic or designing a magazine – all this with the help of simple Internet tools can be done easily, even if you are not a designer.
A selection of non-obvious tools for designers and non-designers.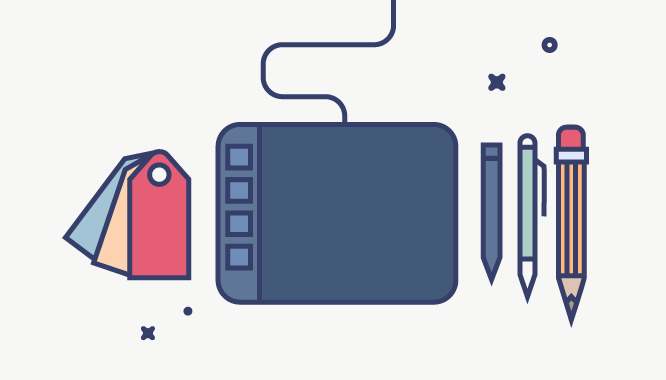 1. ReadyMag
ReadyMag is a convenient platform with which you can work with content on the web – create presentations, longreads, magazines, websites and more. Online projects look like a real gloss – you can make a beautiful layout yourself or take a template as a basis.
2. Pexels 2.0
Pexels 2.0 is a large selection of free stock photos that are updated daily.
3. Coolors
Coolors is a minimalistic site that can quickly generate beautiful color schemes.
4. Videvo
Videvo is a site with a large selection of free high-quality video files that you can use for video editing.
5. Weld Websites
Weld Websites is a resource where you can create a website for free with any design and for any device.
6. Easel.ly
Easel.ly is one of the best infographic tools and is very easy to use.
7. The Tiny Designer
The Tiny Designer – a small designer lives inside each of us, according to the authors of a 5-week email course that helps ordinary people better understand what design is.
8. FreePik
FreePik is a resource with lots of free images, icons and other graphic materials that you can use in your projects.
9. Lucidpress
Lucidpress is an intuitive to use tool with which you can easily create a variety of print or digital visual content.
10. Haiku Deck
Haiku Deck is a tool for creating beautiful presentations – there is both a web version and an iPad version.
11. BigHugeLabs
BigHugeLabs is a versatile photo editor that allows you to manipulate photos in an unusual way – in the form of puzzles, calendars, blocks, motivators, captions and much more.
12. Animatron
Animatron – here you can create small cartoons, animated banners and infographics without writing any code (including for mobile browsers), and publish them on the web.
Source: Code Designer
Cover photo and article: ShutterStock
…