12 best 3D illustration libraries for UI designers
3D illustration has become an important trend in UI design. Using tools like Cinema 4D or Blender (free by the way) allows you to create your own illustrations, and this is obviously a big advantage. You will be able to create masterpieces like the work of Peter Tark, my favorite 3D illustrator.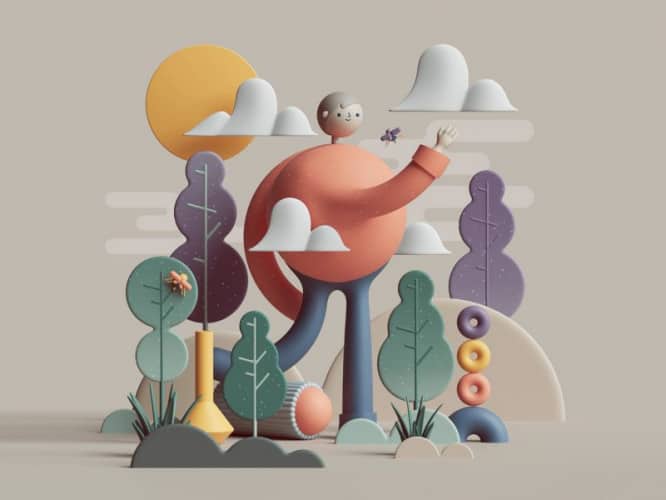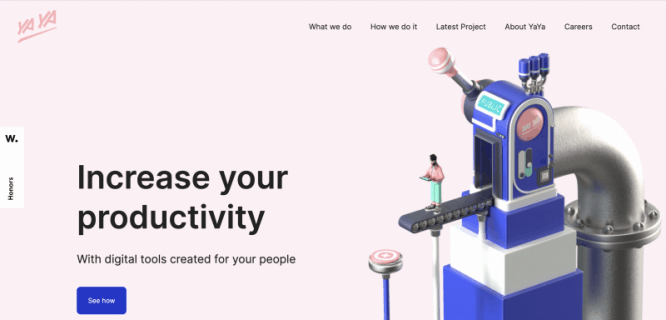 I hate to upset you, but let's face it: if you're not ready to hire a 3D illustrator, then creating an illustration won't be as easy as a mock up in Figma. However, if you are looking for a ready-made solution to add some sparkle to your interface design, below is a list of libraries that can help you.
it a mix of free and paid libraries. I am not affiliated with any of them and I am not paid to mention them., it's just a bunch of tools that I like to use.
Characterz ($)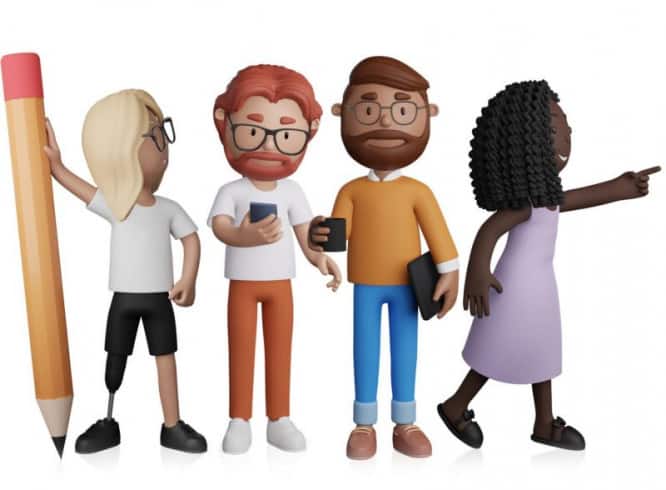 Characterz is another fantastic ThreeDee product. He contains plastic bag Blender to create your own avatars, but you can use Pre-made PNG files compatible with Figma, Sketch, Xd, Photoshop and Illustrator. It comes with a manual for users not familiar with Blender.
---
Vectary plugin for Figma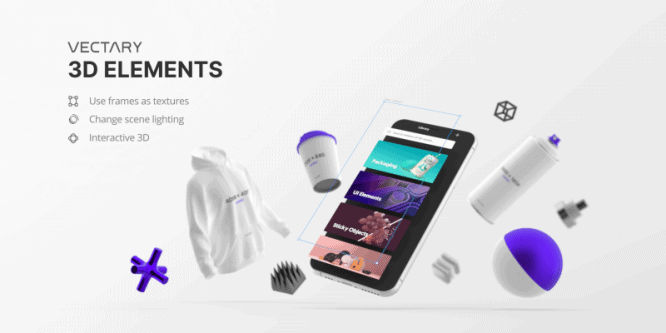 I love the Vectary 3D plugin for its ability to quickly create layouts! With one click, you add a Figma frame to your 3D canvas. This plugin offers a variety of layouts for free, from mobile and desktop to Apple Watch and T-shirts. Vectary.com will be helpful if you are looking for a tool to add 3D to your projects.
---
Best Pixels ($)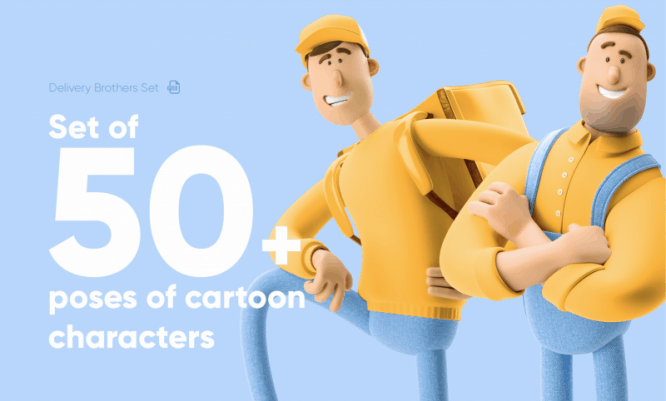 BestPixels offers a large selection of stock images sold on the Creative Market. For a Figma fan like me, the only disappointment is that the illustrations are supplied ONLY as a custom file Photoshopso it doesn't work for you unless you have a PSD license. A bit frustrating, but the illustrations are fantastic and can be exported from PSD to PNG for use in Figma.
---
UI8 ($)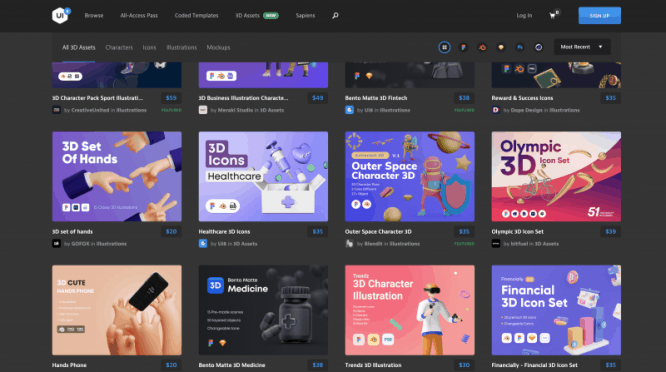 UI8 is a marketplace full of resources and UI design kits. The new 3D section contains fantastic resources for 3D design on a variety of topics. If you are looking for a specific topic, this is the perfect place for you. Most of the kits are compatible with Blender and Figma, but be sure to check them before purchasing.
---
Toy Faces ($)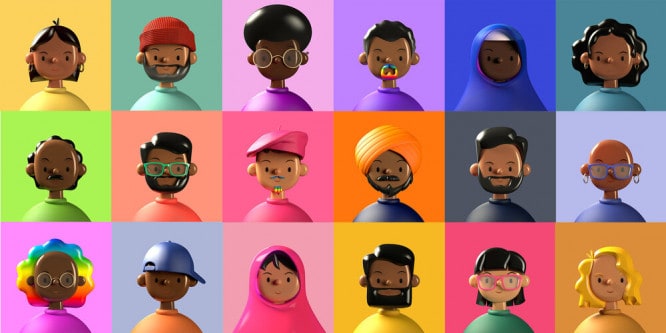 Check out some playful 3D artwork at amritpaldesign.com. In the Design Asset section, you can buy various sets, like this fantastic collection of toy faces. Download the free demo package here.
---
SALY – 3D Illustration Pack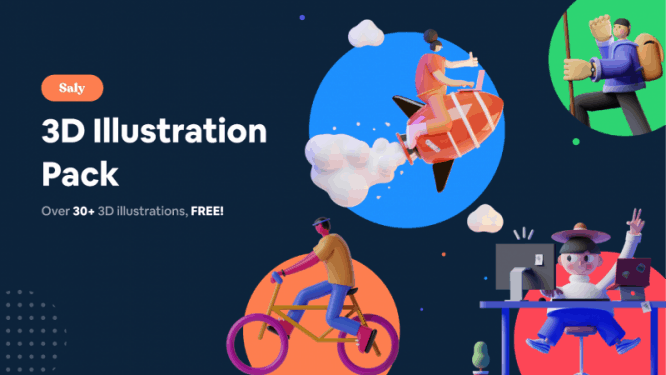 Another treasure from the Figma community page. Try this great free 3D art pack from Saly. Everything is ready for use in Figma… However, the illustrations are ready-made PNG files, so you cannot change much in them. However, this is a wonderful free bundle!
---
FALL GUYS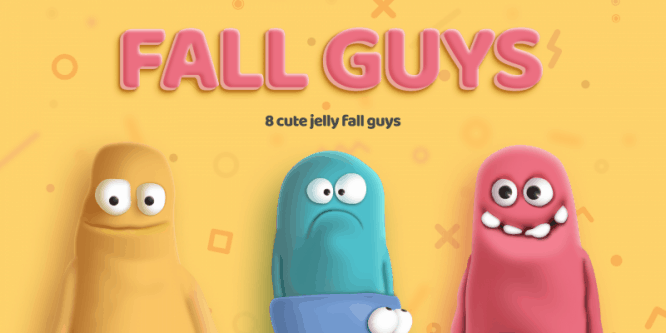 Okay, maybe the monsters are not your typical business case, but they are incredibly cute and free, so you can try using them. Fall Guys ready for use in Figma… And you can customize them!
---
Handy hand's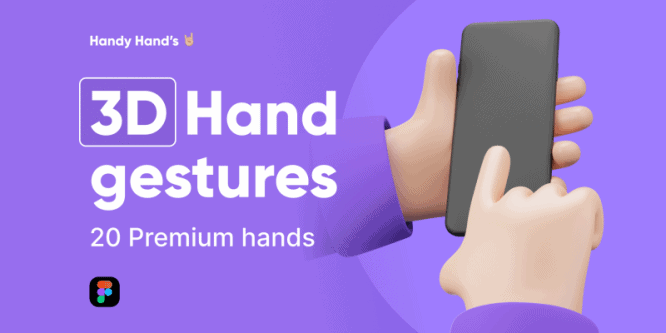 Figma community at its best. Try 3D Hand gestures featuring 20 premium hand images. They are set in such a way that you can adjust the color in Figma according to your brand. A simple but nice touch to the usual mockups.
---

If you like the 3D illustration idea but need more, there is another great set from ThreeDee. Handz contains a Blender package for creating your own illustrations, but you can also use ready PNG image-files compatible with Figma, Sketch, Xd, Photoshop and Illustrator… Download your free trial here.
---
3ddd ($, but there is a free trial)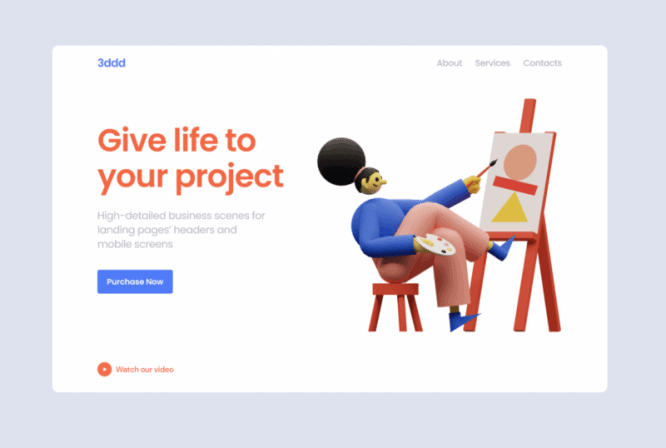 3ddd offers a set of colorful and playful characters for web and app design. You can try the free demo version. Not the most extensive library, but if you're looking for simple characters, it might be for you.
---
Kukla Kit ($, but there is a free trial)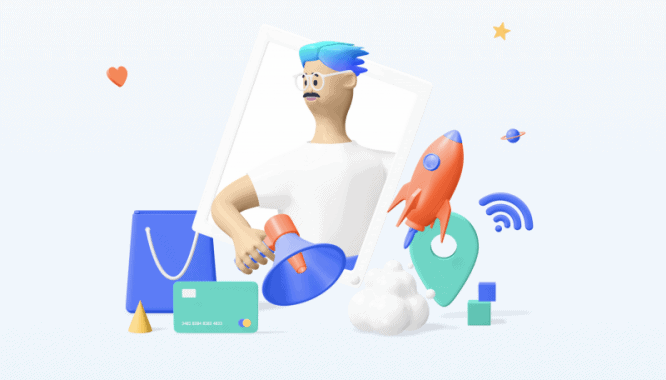 Kukla Kit is an extensive set of customizable 3D illustrations for presentations, applications and websites. Compatible with Blender and Figma makes it irreplaceable. You can download free trial here.
---
Stock Images ($)
You can actually buy decent images from sites like Shutterstock, AdobeStock, or Creative Market. You won't be able to tweak them a lot, but if you're looking for a nice, high-quality intro image for your site, this might be the perfect solution. Check out the work of Rinat Khairitdinov and StockStyle.
Source: UXPUB