10 programs that can replace Adobe Photoshop
10 programs that can replace Adobe Photoshop
Adobe Photoshop is a designer's dream come true: it has professional tools for processing photos, designing interfaces, creating websites, and implementing almost any graphic project.
Now the cost of a subscription to Adobe Photoshop can no longer be called prohibitively high, however, alternatives to the program are still living and developing. Some, at times, even approach the success of their big brother.
We present to you a selection of programs that implement almost everything that Photoshop can, and sometimes even more.
Sketch.app
Developer: Bohemian coding
Website: sketchapp.com
Cost: 99 dollars
Platform: Mac OS
A new generation graphic editor designed to facilitate and speed up the work of interface designers. The main difference between Sketch.app is its simplified interface compared to Adobe Photoshop without losing functionality. Sketch is a professional vector graphics program with a beautiful interface and powerful tools.
The developers write the following – creating good graphics can be quite a difficult process, and you need an application that is designed for this very purpose. So they, rather opaquely, hint that Photoshop was not conceived as a program for drawing website designs, interfaces and icons. Also, in the description of the program, an explicit emphasis is made on the simplicity and accessibility of tools, which in no way will detract from the capabilities of the program itself.
Pixelmator
Developer: Pixelmator Team
Website: pixelmator.com
Cost: € 14.99
Platform: Mac OS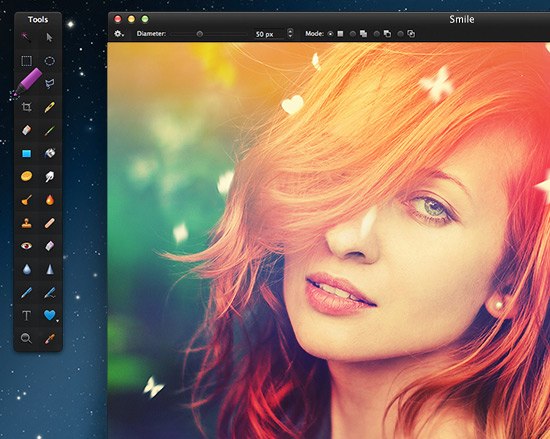 Pixelmator is one of the finest alternatives to Photoshop. The cute user interface is designed with love for detail and the feature set is very impressive. The main drawback of the program is that it has limitations for Mac OS. However, even if you use this particular OS, Pixelmator will still surprise you with all the important Photoshop features: layers, filters, masks, brushes, effects, and more.
Pixelmator will allow you not to worry and enjoy support for different formats: along with JPG, GIF and TIF, you can also open original PSD projects.
Gimp
Developer: Gimp.org
Website: gimp.org
Cost: Freeware (GNU Project)
Platform: Windows / Mac OS / Linux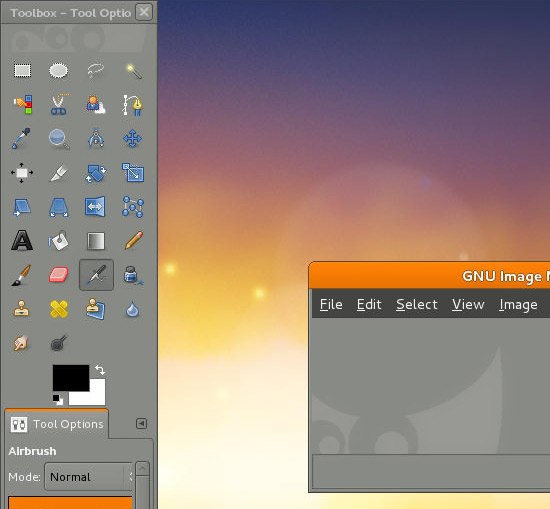 If you ask the whole world what program can replace Photoshop, then people, almost without hesitation, will shout: "GIMP". It is true that the Gimp is getting closer and closer to Photoshop in functional terms. It has a toolbar, you can easily adjust color and contrast, and use assistants for retouching. There are also channels and layers. Supported formats include Tiff, JPG, Gif, PNG, PSD, and BMP.
The latest version resembles Photoshop even more. A plug-in in the form of GIMP'shop even turned out to be redundant. But what the Gimp didn't support from the start was CMYK. If you are working on projects for further printing, you will either have to install an add-on for this operation, or stay inside the Adobe golden cage.
PaintShop Pro X6 Ultimate
Developer: Corel
Website: corel.com
Cost: 89.99 euros
Platform: Windows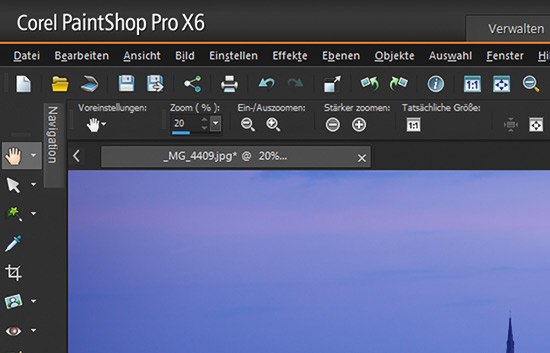 Like Photoshop Elements, PaintShop Pro X6 is intended for the hobbyist or (at most) semi-professional users. It has automatic correction modes, mainly focusing on beautiful retouching. The FaceFilter function will automatically make your portraits more beautiful. Several automatic effects and a dedicated brush will speed up your workflow.
There are even HDRs, fonts, third-party plugins, and instant effects. There are many training videos available to quickly improve user experience. The so-called Retro-Lab function allows you to create the awfully popular effects today like in Instagram, Hipstamatic and other similar programs.
Aperture
Developer: Apple
Website: apple.com
Cost: 69.99 euros
Platform: Mac OS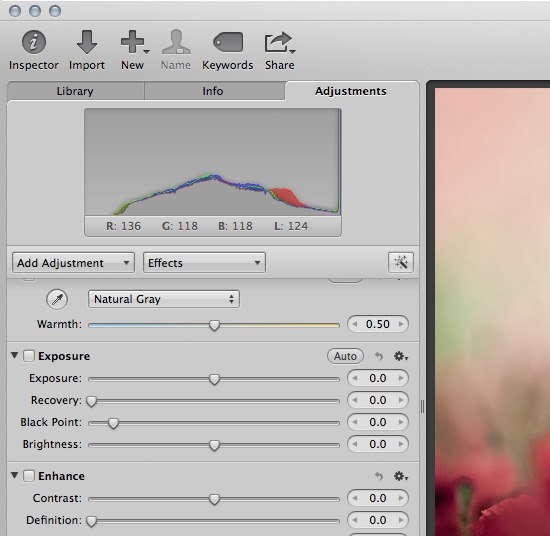 It is not surprising that this program is only available on the Mac, since its developer is Apple. First and foremost, Aperture is a tool for administering large photo collections. There is a face recognition function for organizing photos by people, GPS tagging for organizing by location, and more.
After you've finished sorting, grading, tagging, and marking up, take a look at the quality improvement tools. There are effects just for this purpose: 15 brushes will quickly and without harm to quality improve your material pixel by pixel.
DxO Optics Pro
Developer: DxO Labs
Website: dxo.com
Cost: € 149.00
Platform: Windows / Mac OS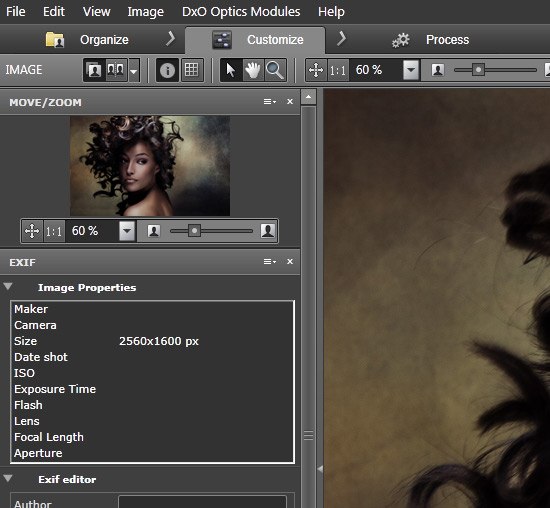 If you need to improve the quality of your photos, DxO Optics Pro can be an interesting option. The working process takes place in tunnel mode. You set the lighting and contrasts first, then the clarity of the image. The clarity of the picture is adjusted from the center to the edges to avoid unwanted distortion in areas out of focus.
This is followed by serious color adjustments, noise reduction, after which the special Anti-dust function comes into effect. Anti-dust will digitally wipe dust from lenses and matrices. Geometric correction and RAW converter functions are missing.
PhotoPlus X6
Developer: Serif
Website: serif.com
Cost: 89.99 euros
Platform: Windows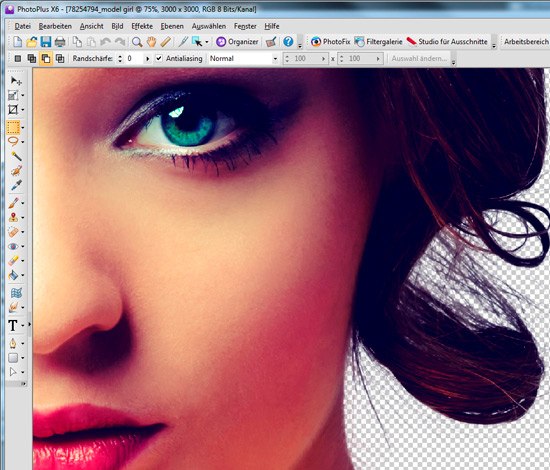 PhotoPlus X6 offers so-called "smart selection" for quick selection of image elements. This allows you to more accurately apply any creative effect, such as selective color correction or oil graphics. The scratch corrector should work automatically. All functions work without harm to the image. Even if you crop photos, you can easily reverse the steps. PhotoPlus X6 also pays attention to management issues and helps you organize your photos or make a presentation through the integrated organizer.
ACDSee Pro
Developer: ACD Systems International Inc.
Website: acdsee.com
Cost: € 57.99 (Windows), € 37.99 (Mac OS)
Platform: Windows / Mac OS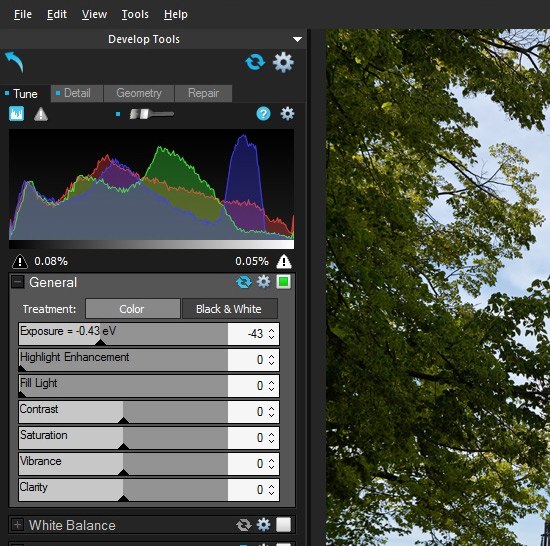 A former image viewer and management program, ACDSee has grown in recent years and has significantly increased its functionality. Today, you can do much more with it than just organize, view and tag images. An example is a non-destructive editing brush that can be used to fine-tune lighting, saturation, and clarity with great precision.
The brush can also effectively correct perspective, sharpness, noise and red-eye removal. Dodging and burning are implemented as a separate dialog, the multichannel processor saves time, and watermarks can be integrated with a single click.
Pixlr Online Photo Editor
Developer: Pixlr
Website: pixlr.com
Cost: free online software
Platform: Windows / Mac OS / Linux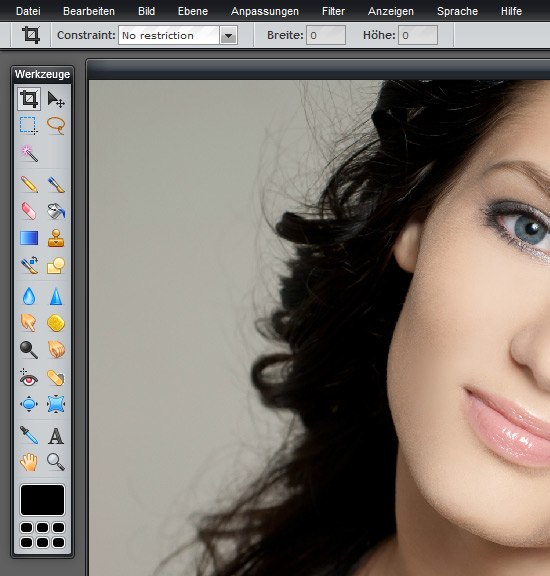 Pixlr doesn't fit into this collection a bit: it's an online photo editor that can only be launched through a browser. There are three flavors of it, of which Pixlr Editor can be called the most capable opponent of Photoshop. Work in Pixlr is carried out step by step. You can adjust colors, contrast, add effects, and use pixlr-o-matic for one-click editing like Snapseed, Instagram and other popular photography apps. Pixlr Editor works with layers and saves them in its special format, so they can be deferred and modified later.
Acorn 4
Developer: Flying Meat Inc.
Website: flyingmeat.com
Cost: € 49.99
Platform: Mac OS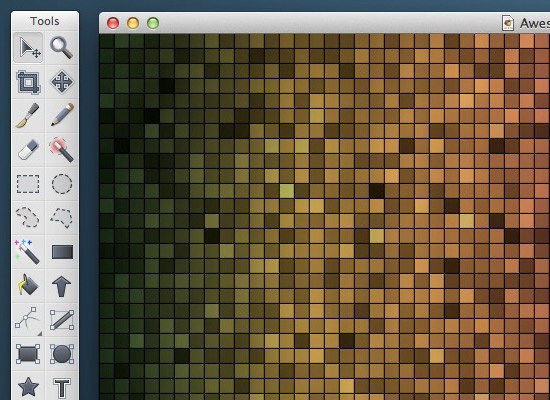 Acorn 4 has typical Photoshop features: layers, non-destructive filters, gradient curves, tint adjustments, vector graphics, and a large toolbar. The arrangement of the brushes strongly resembles Adobe's flagship. You can independently define data packages and scripts to automate your workflow. The ability to open PSD files directly saves you any doubts about this program.
Source: coolwebmasters.com
Cover photo: ShutterStock
…