10 books to help you think more creatively
10 books to help you think more creatively
H&F has selected books that will help entrepreneurs find innovative solutions in difficult situations and look at things from a broader perspective.
A selection of these books will allow you to get acquainted with innovative and very interesting methods for the development of creative thinking. Each of the books received high marks from experts, readers and business representatives.
---
Reflections for Life: Ideas to Revive Your Business
By Joey Reiman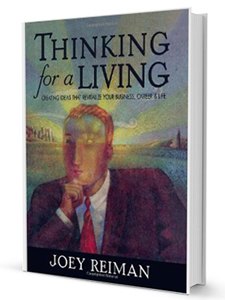 Joey Reiman, head of ideas development company BrightHouse, is renowned for his work in the areas of innovation, marketing and leadership. In the book, he talks about ways to capitalize on your thoughts and gives advice on how to direct your thinking to achieve success at work and in life. FastCompany has put Joey on the list of 100 people who will change the traditional way of thinking.
Reiman's clients include Coca-Cola, Procter & Gamble and McDonald's. BrightHouse positions itself as an "ideational company" that creates a world where high profits are the result of ambitious goals.
"The game of business. Spaghetti Ideas, Garbage Collectors, Viagra and Other Creative Dope Ingredients "
By Dave Stewart & Mark Simmons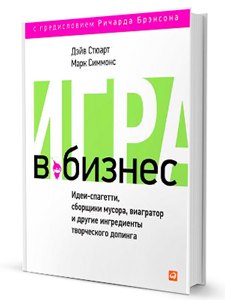 The book is written by record company chairman Dave Stewart and branding expert Mark Simmons. During his 25 years in the media business, Dave has sold over 100 million copies of music albums as a member of Eurythmics, as well as worked with Mick Jagger, Gwen Stefani, Sinead O'Connor and Bob Dylan. Mark Simmons was a longtime senior advertising manager at Coca-Cola.
This book is about how to unleash your creativity, be constantly on the lookout for ideas, make both hemispheres work, and combine the incompatible. As a bonus, uplifting conversations with Mick Jagger and Microsoft co-founder Paul Allen are included.
"Brilliant idea. What you need to know, be able and speak to make your ideas work successfully "
By Douglas Miller

Douglas Miller is a popular European author and trainer focusing on creative thinking and leadership. In his book, he tells how to learn how to create and implement successful ideas, and immediately offers options for non-standard solutions. The author examines the life cycle of an idea step by step: its creation, testing, launch and fading.
The book is for those who want to start a business or are simply asking themselves: "What new can I offer my clients?"
"Visual Thinking Practice"
By Dan Roham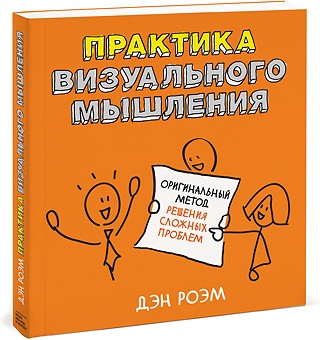 The author offers to look at the question of posing problems through the prism of creating drawings. In his opinion, graphic images help to find and develop new ideas, to solve problems in an original way, and talent does not play any role here. Visual thinking training will help you not only clearly see and describe your ideas, but also present them to other people.
"Hunt for ideas. How to break away from competitors, breaking all the rules "
By Robert Sutton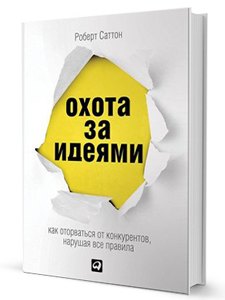 Robert Sutton, professor of management theory at Stanford University, offers unusual ideas to help you find new business growth points and build an innovative corporate culture.
The book is intended to help expand the range of possible solutions and point out new opportunities for already known management methods. Sutton himself conducts seminars for senior and middle managers from various industries in 25 countries around the world.
"How to make millions with ideas. Guide for Entrepreneurs "
By Dan Kennedy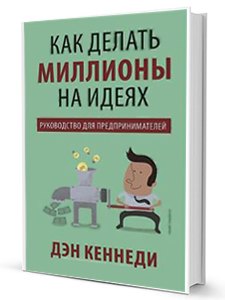 One of the most effective ways to find ideas is to look at existing success stories. This book contains true stories of people who started a business by conquering one narrow niche, and over time made millions. The author has described the methods and principles of work of a dozen successful entrepreneurs – this should help the reader to determine the path to success.
"Idea for 1,000,000 euros. This is how creative ideas are born. Intensive training for the development of superpowers "
By Brian Clegg & Paul Birch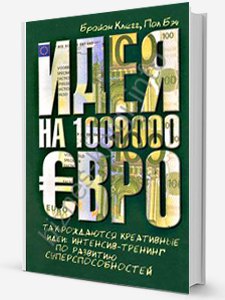 The book contains over 70 exercises that help improve creative thinking. All of them are quite simple to perform and do not require a lot of time. They can be performed individually or as a team. The exercises are designed to help with problems with inspiration and finding ideas for new projects, as well as before important brainstorming.
"Gamification in business. How to break through the noise and grab the attention of employees and customers "
By Gabe Sickermann & Jocelyn Linder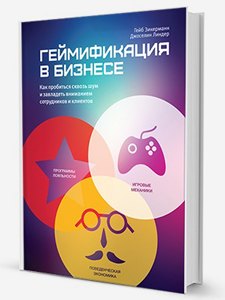 Gamification is a business concept that combines ideas from loyalty programs, game mechanics, and behavioral economics. The book almost entirely consists of the cases of successful global companies – Nike, Microsoft, IBM, McDonald's, which are already using gamification technologies. Using case studies, the authors talk about how to hire, motivate and retain talented employees, how to maintain customer engagement, and gamify any business strategy.
"Find an idea. Introduction to TRIZ – Theory of Inventive Problem Solving "
Author: Heinrich Altshuller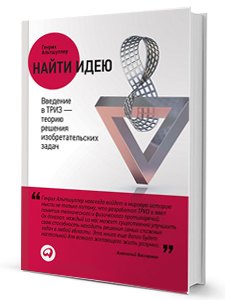 TRIZ is the theory of inventive problem solving, developed by the author of this book, inventor and science fiction writer Heinrich Altshuller. Having studied tens of thousands of patents and certificates, he discovered the basic laws of invention and showed that the process of creating inventions can be controlled.
In his book, he talks about work that requires overcoming psychological inertia, correct organization of thinking, striving for an ideal solution and resolving the contradiction hidden in any non-standard problem. TRIZ, although not a rigorous scientific theory, is recognized all over the world and is used to solve creative problems in many spheres of life – from design and construction to advertising, marketing and management.
"The embodiment of ideas. How to bridge the gap between vision and reality "
By Scott Belsky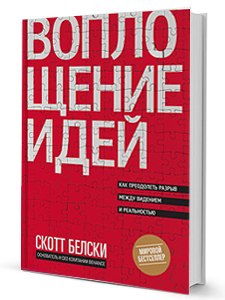 Finally, a book that will teach you not to find ideas, but to bring them to life. Every day, creative solutions appear in people's heads, but they are often implemented with difficulty. The author is the creator of the popular site for designers Behance.
While writing the book, Scott studied the experiences of hundreds of people who make our lives interesting, such as Seth Godin and Chris Anderson, as well as creative teams of successful companies such as Apple, IDEO, Google, Zappos and Miramax. As a result, we got a list of rules and techniques that will help to implement our plans without wasting time. An excerpt from the book has already been published on Hopes & Fears.
Source: H&F
…