The 10-20-30 rule
The 10-20-30 rule
The 10-20-30 rule was invented by Guy Kawasaki, a successful Apple employee and author of many works related to presentations.
So, below is a complete and accurate description of the 10-20-30 rule, which should always be used in a presentation if you want to be successful with it.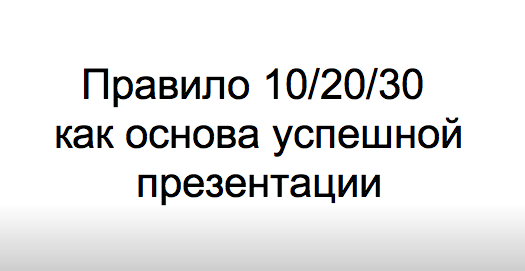 Download as pdf (308 kb)
View on Google docs
PS – I don't think it's worth reminding that since Kawasaki works at Apple, he is directly related to Steve Jobs's presentations, which are rightfully considered one of the best in the world.
Author: Konstantin Varik
…