Review of interesting things on the web # 2
Review of interesting things on the web # 2
The second review from the interactive agency Manufactura about interesting news and news in the world of the web (first review)
Taking inspiration from Victor Bret's lectures and creations again:
Unexpectedly, Bret's first commercial project was the virtual analog synthesizer engine, which eventually received top marks from the industry, and synthesizers using it sold very well for their niche. In many of his lectures, he shows his ideas through the example of electrical circuits and wave modulation.
Internet Age Media Weekend has a cool metaphorical banner ad: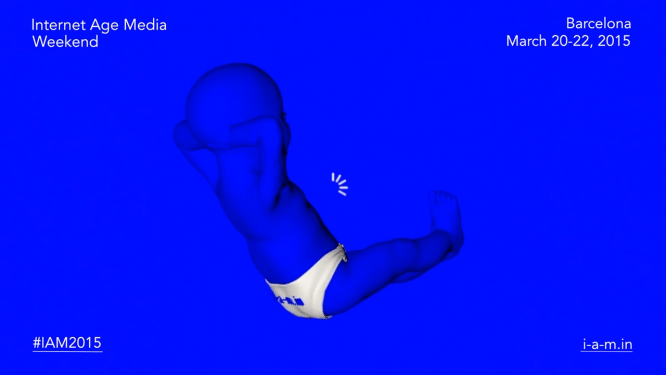 Bloomberg continues to come off, redesigned the site and favorite error pages:
404 page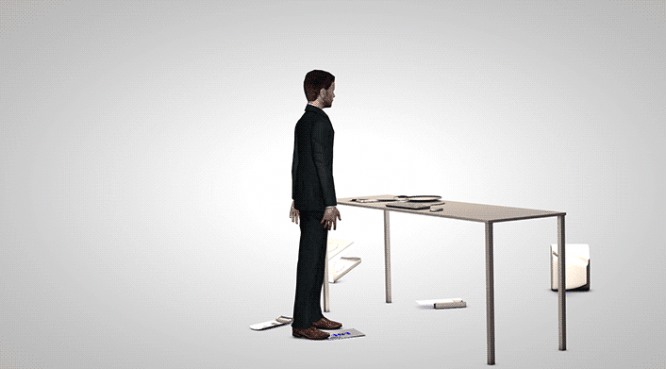 Page 500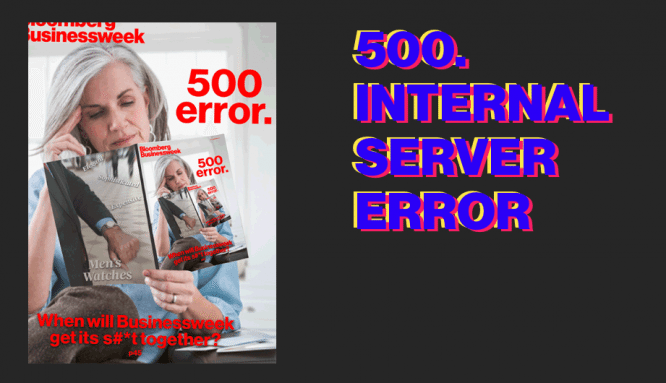 The outlook for a framework for creating mobile app interfaces has improved dramatically. They received nearly $ 3 million in investment.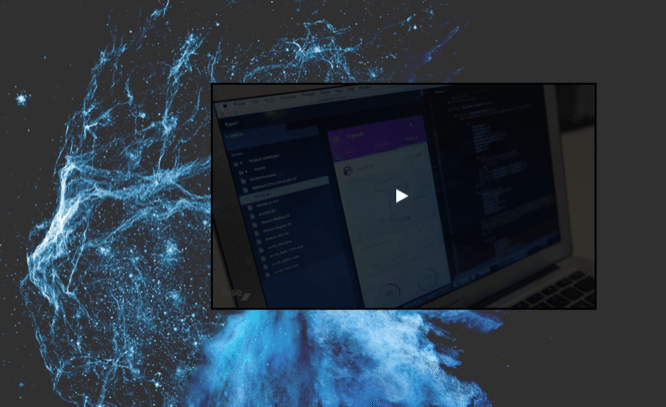 Kickstarter is raising money for a documentary about how everyone started making mobile apps and getting rich: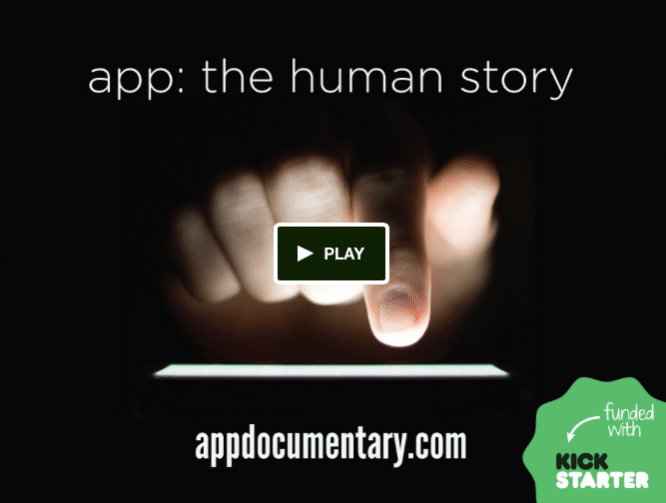 Promo page about Webflow's capabilities for creating interactive interface animations: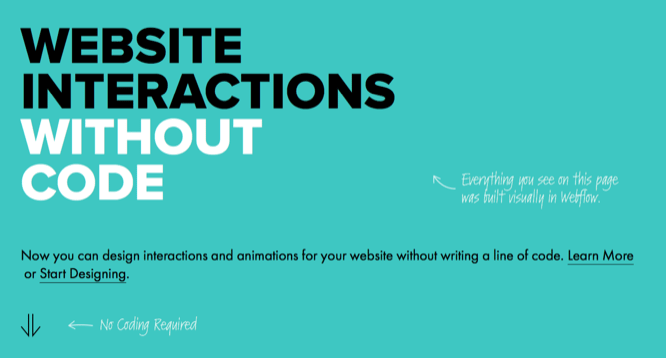 Simple but stylish timeline:
The New York Times did it boldly by embedding a 3D model of the rock right into the article. Works on mobile too.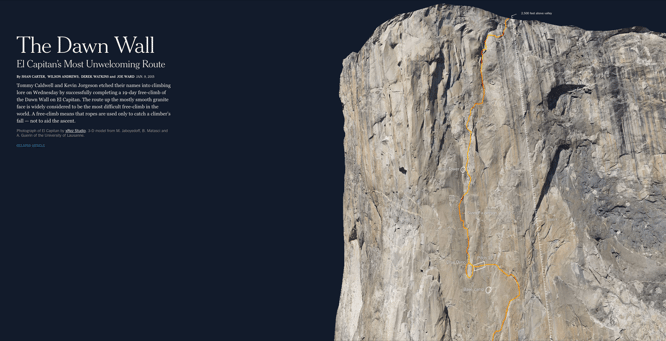 Sputnik font. "Sputnik could have been another boring geometric sans, but luckily it is not":

Cool feature on Jacob's personal page: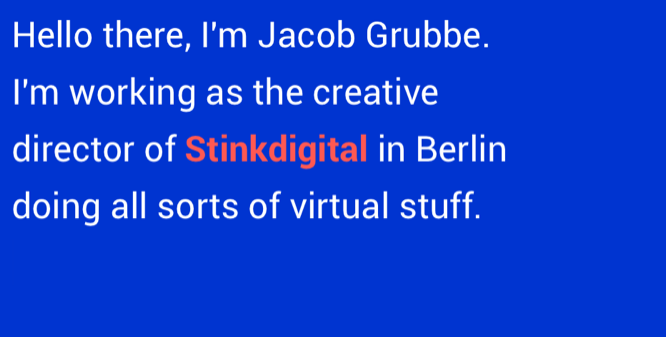 Don't know what to listen to? Search by album cover color!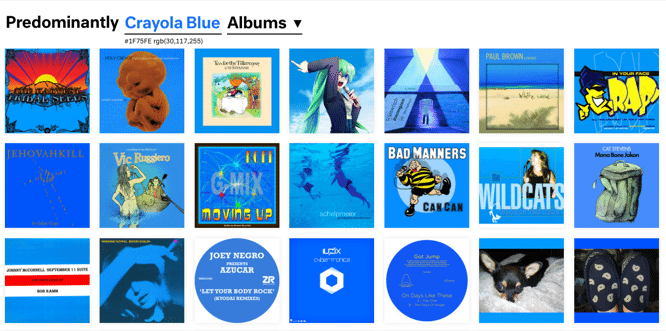 Scroll slowly. Have fun.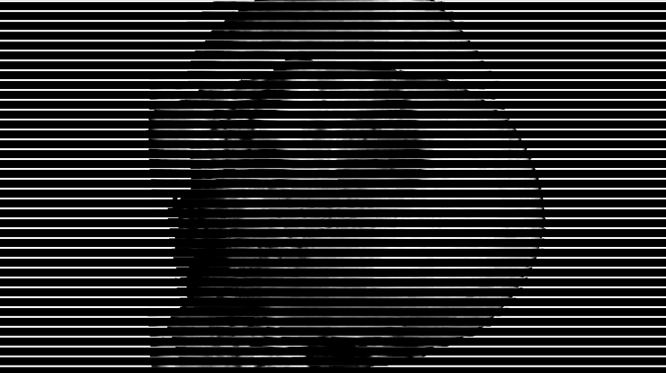 Author: Vova Stegantsov
Source: Manufactory on Facebook
…