Readymag features that you've hardly heard of
Readymag features that you've hardly heard of
Readymag is built on the idea of ​​modularity, which means that the capabilities of this platform are not limited to the standard set of widgets.
The creators of Readymag have published on their blog a selection of online tools that can be used when working with their service.
Online forms
Wufoo
Subscription: Freemium (free + paid accounts).
Wufoo Is one of the best tools for creating online forms. Not sure why you might need forms on your site? As the advertising video of this service states, the content is the voice of your site, and a correctly composed form on the site will be ears that will help you hear your visitors, get some feedback from them and get to know them better.
Wufoo allows you not only to create various forms, but also to collect and process information. Try this service if you want to know something about your site visitors or you just need to ask them to subscribe to the newsletter.
Interactive images
Thinglink
Subscription: Freemium (free + paid accounts from $ 10 per month).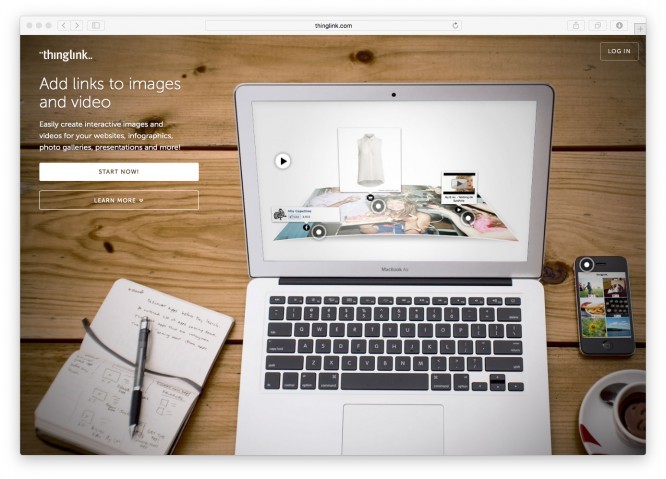 Thinglink allows you to create "hot spots" on any image or video. As soon as the user clicks on one of them, a cloud will appear, which can contain text, video, social button, widget, or all together.
Thinglink ensures that your readers will enjoy interacting with this content and will pay much more attention to it.
Questionnaires
Interact
Subscription: free 7-day trial + paid accounts from $ 49 per month.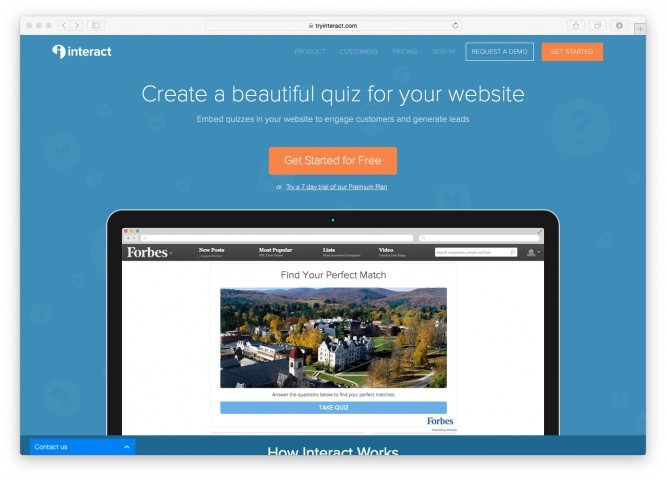 Have you ever tried to check how well you know scenes from your favorite sitcom? Or find out how your favorite color characterizes you? Remember how thrilling it was to click on the Show Results button?
Now you can do the same with your readers. Collect answers to pre-written questions and show results immediately. Interact Is the best solution to this problem.
Interactive text Image galleries
Widgetic
Subscription: Freemium (free + paid accounts from $ 9 per month).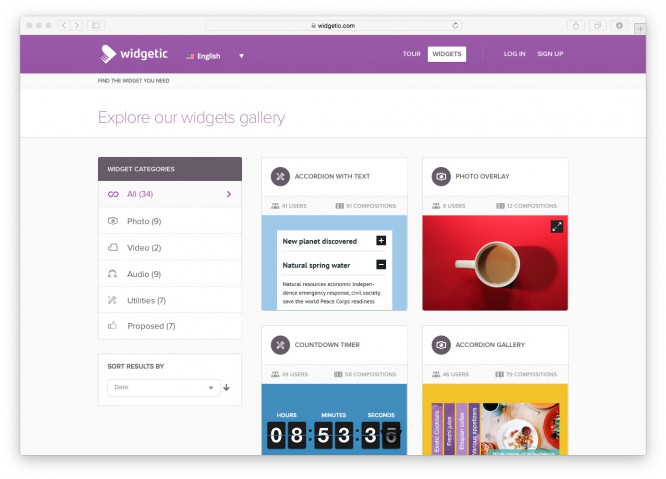 Widgeticis arguably one of the most useful and handy tools for creating photo galleries, audio players and timers. The service provides extensive options for editing and customizing widgets. Not to mention, they can be interactive, which makes them even more attractive.
Online broadcasts
Livestream
Subscription: free 30-day trial + paid accounts from $ 42 per month.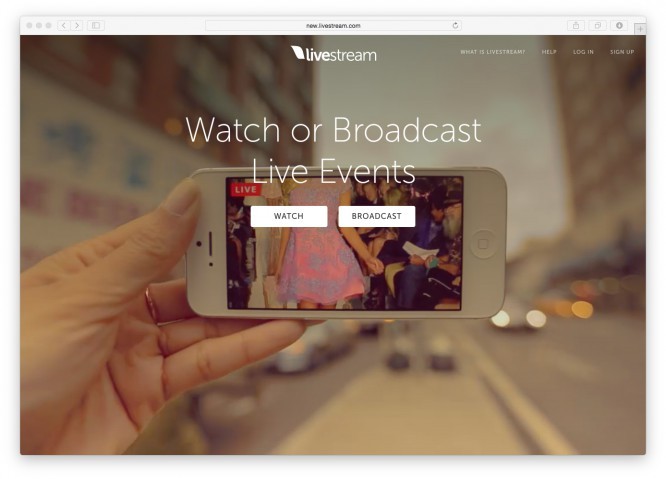 Livestram Is a cloud service that allows you to broadcast live events. It supports a huge range of devices: GoPro, smartphones, and even Google Glass can be used to record videos. The service is quite expensive to use, but there are great free companion apps available. They can help you record video from any device, edit a stream on the go, or monitor the video input from multiple devices.
Livestream provides everything you need to organize live streaming. As a bonus, there is a free collection of events that you can freely use in your publications. Just find the event you want that someone else is recording.
How to use these widgets
All the services mentioned provide source code that you can copy and paste into your Readymag post. You can find a video tutorial here that shows how it works.
…