Julia Cameron "Finding the Source"
Julia Cameron "Finding the Source"
"Experience tells me that when everyone around me starts to behave wrongly, it means that I work too little."
How to continue creating when there is no creative power left? Where to get inspiration and how to stay persistent?
Julia Cameron will tell you where to draw strength from, how to remain unshakable and where the artist's path leads.
---
Finding a Source: Persistence on the Artist's Path completes Julia Cameron's trilogy about finding inspiration and working in the life of a creative person.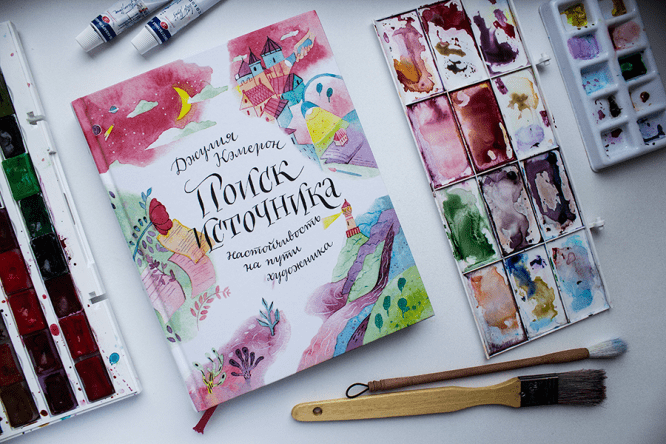 Who is this book for?
For everyone involved in creativity, and especially for representatives of creative professions. For those who sometimes find it difficult to collect their thoughts, persist in the absence of visible results and move forward, despite the setbacks.
What is this book about?
Julia Cameron invites the reader to participate in a 12-week self-development course. The chapters of the book, numbered by the number of weeks of the course, describe in detail the program of each of them. The chapters are devoted to the cultivation of important feelings in the artist's soul, from a sense of optimism to a sense of security.
The author's recommendations will help you decide on a new project or be persistent in completing an old one, maintain concentration when everything around you distracts you from the creative process and just enjoy life and enjoy your work.
The basics of the basics
Julia Cameron offers all of her students two critical practical activities: Morning Pages and Creative Dating. The morning pages are thoughts that should be written down each day, shortly after waking up. These notes, which do not need to be shown to anyone, will reflect the inner state and help you understand what is really important and desirable.
Creative dating is time away from home, spent alone exactly where you want to be. In a fabric store, in a park, in a flower market, in a museum – wherever you can listen to yourself and get some inspiration.
What is the peculiarity of the approach?
Julia Cameron believes that the most effective course will be if you take it together with other people with whom you will need to share the successes and failures that appear on the artist's path. She recommends finding an existing community based on her books, or building your own. Each congregation has a facilitator and specific rules for conducting classes, which are detailed in the book.
Every artist needs inspirers who will cheer him up in his endeavors. Perhaps you can find inspirations among like-minded people.
Well, if you have not found a group that suits you, then simply designate yourself and this book as such a group.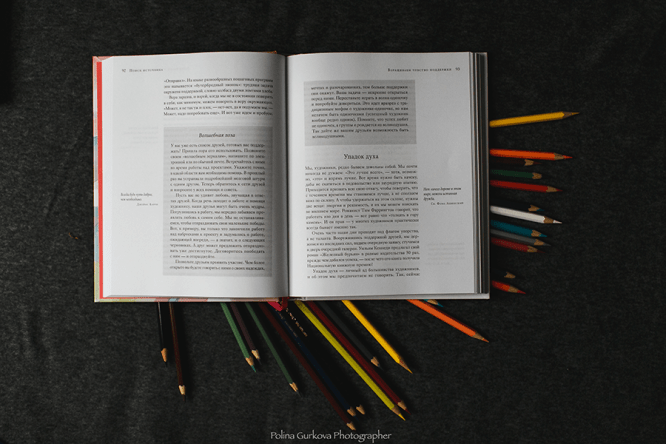 It's never too late to start
If you really want to be able to do something, it's never too late to start learning it. Julia herself began taking piano lessons when she was 54 years old, and for a decade before that she told herself that she was too old for such undertakings. Today she is 68, she plays for her own pleasure and continues to study.
The simple principle "keep on going", very well described in the book, will help you decide and take on the realization of your cherished dream.
The book is full of inspiring and witty sayings from famous people and cute everyday stories. There is nothing extraordinary about them, and it is this fact that helps to believe in your own success.
How was the book made?
The laconic design allows you not to be distracted from the content. The wide margins contain many quotes from famous creators. Text that is not printed on the full width of the sheet is very convenient and easy to read. And all this under a colorful cover with an original watercolor illustration.
Outcome
An interesting book for the development of perseverance and the ability to maintain concentration even in the most "non-working" living conditions. It will help you get through periods without inspiration and find a source of creativity.
Buy the book "Source Search"
The book "Search for a Source" is available for purchase in the online store Ozon.ru or Labyrinth at a price of 830 rubles.
Author: Evgeniya Suvorova
…