How to monetize digital art with NFT
In March 2021, many discussed the big news: the American company Injective Protocol acquired an authorized copy of the work of street artist Banksy and arranged it to be burned live. After being burned, the digital version of the work was turned into an NFT, a non-fungible token.
NFT is created using the same technology as digital money, cryptocurrency. The difference between them is that if one bitcoin can be replaced with another bitcoin, then one unique virtual object with another unique virtual object cannot.
Introduced in the 2010s, non-fungible tokens have become especially popular today. It's a collectible, so artists, musicians and other creative industries make money from creating and selling digital objects. We can say that thanks to NFT, a new market for digital art has emerged.
To understand how this market works from the inside, we asked the designer and young media artist Veronica Boglai to share her experience with tokens.
How it all started
I am a designer and artist. She studied design at the Higher School of Economics, worked in the CLAN and Sila Sveta studios, where she grew up to be an art director, and is now freelancing. I have been in the profession for eleven years, often doing computer graphics and multimedia.
I learned about NFT from colleagues at the beginning of the year and immediately became interested in it. Plus we had a project that was perfect for this new movement – #PIGEONVRCHALLENGE. In the spring of 2020, when my friends and I were in quarantine and we lacked communication, I suggested taking turns portraying the same character in different situations. It was a dove wearing a VR helmet.
I have long been fond of the aesthetics of metamodernism and invented the dove as a symbol of metamodernism. On the one hand, these birds are part of our everyday life, we see them all the time. On the other hand, the VR pigeon is so funny, technological, modern. He seems to exist simultaneously in two different worlds, and the contrast between these worlds allowed my idea to open up.
CG artists Edza, Ilya Balakin, Roman and Alena Kuzminykh, Alexandra Drozd, Lizaveta Romanova, Zoya Kharakoz, Sergey Akulenok, Sergey Dvoryashin and Dima Melnikov took part in the challenge. I invited the guys to draw on a pigeon weekly. As a result, in ten weeks of self-isolation, we got ten works, plus I myself drew the very first pigeon when I came up with the character. Then I made a book out of art, printed it and presented it to the project participants. Everything could have ended there – but in March 2021, we decided to post the work on one of the NFT platforms.
How was the auction
The guys and I chipped in for gas – the commission for making transactions in the Etherum cryptocurrency. Then it was about $ 90, plus the same amount had to be spent to put the project up for auction. Foundation became our platform. The entrance there is closed, by invitation, but the works that are exhibited look like a saying: artists sell their vision, concept and name. It seemed to me that our pigeons are worthy of this, although the placement on the Foundation is more expensive than on the mass market sites.
We set the starting price of the work ourselves – 0.2 ETH (Etherum cryptocurrency – Ed.). When the auction started, it was scary, it seemed that no one would buy anything. On the morning before the close of the auction, I even lit a candle in the church. But the cost of the lot eventually increased to 0.5 ETH – $ 1,100 at that time. The pigeons went to the resident of Japan who offered this price. And we got six times more money from the sale than we invested.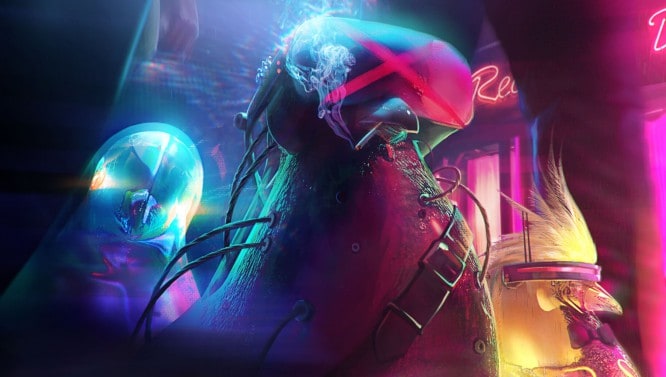 How to create a token
Digital art has been around for a long time. Art objects are created in any graphics editor; just before NFT, they usually became posts on social networks or were scattered among artists on hard drives.
A more complex approach to creating artwork is also possible. Painted Lampas, for example, made his first object four layers. First, he drew art by hand, then digitized it, then projected the digital drawing onto the wall of the Chirkei hydroelectric power station, photographed it and converted this photo into a token.
In fact, the picture turns into NFT at the very moment when you pay for gas and it flies off to the auction as a lot. The key role here is played by sites – sites that sell art: for example, Rarible, Foundation, OpenSea, SuperRare.
How NFT is developing in Russia
According to my feelings, NFT came to Russia a little later than, for example, to the USA. But, apparently, in terms of sales, we are not lagging behind and are also at the forefront. Now I see a real explosion of activity among motion artists who are exploring this field. I myself like the work of Pokras Lampas, Maxim Zhestkov, Dragoy and his team fuckyou.digital. I remember the recent collaboration between Pokras and Dima Melnikov.
One of the main popularizers of tokens in Russia is the artist Brickspacer, the creator of the telegram channel NFT Bastards. When they first started talking about technology, the guys created many rooms in the Russian Clubhouse to share experiences and discuss promotion strategies. In general, it seems to me that a good community has formed around NFT in the country. Everyone is trying to help each other, repost works, rejoice at other people's successes.
Why artists loved NFT
With NFT, designers and artists no longer need to focus on client requirements. This is a very comfortable format, a breath of fresh air.
At the same time, it is still important to think about the future and not rivet one-day things, build your personal brand in a new reality. I think NFT will stay with us forever in one form or another: technical details may change, but the ability to sell virtual art will remain. Therefore, artists need to consider that their digital identities also cost money. Like collectors in the "real" world of art, token buyers are betting on works that may take off in the future to resell them for more.
What will happen next
It seems to me that we are now moving towards the metaverse (a term that some researchers use to designate a set of virtual worlds and opportunities available in these worlds to modern users. – Approx. ed.). "Normal" reality seems to mix with digital. Virtual art is unlikely to supplant material, but they will coexist in parallel or in symbiosis. I think very soon we will be able to first draw something "in reality", then make from the art, for example, merch into NFT, and then transfer the NFT "back" to the material world. Various combinations are possible here.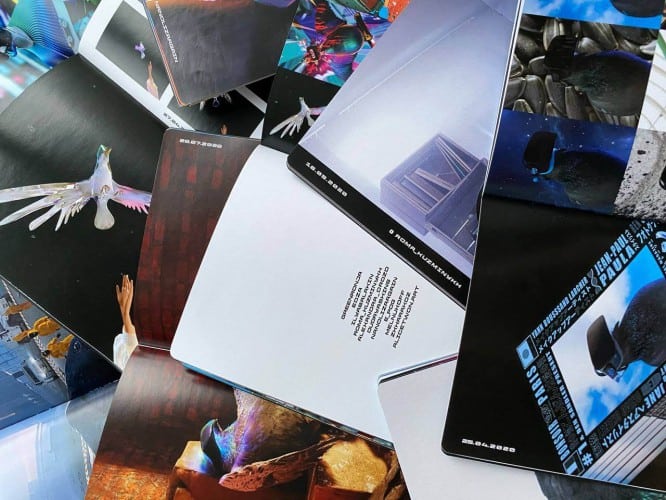 And the pitfalls?
Blockchain art is not really protected from plagiarism right now, it seems to me. A month after we sold our pigeons to Foundation, a very similar project was made by the London design team of RTFKT Studios. They specialize in digital clothing, and they've got virtual sneakers with a dove that looks like ours. We cannot argue that this is plagiarism, but still RTFKT could easily borrow the image. Their object went up for auction for 25.3 ETH – almost 90 thousand dollars.
Unfortunately, when selling your work, you do not understand what fate awaits her, how the new owner will dispose of the rights. And the guys who copied your idea, in fact, you cannot bring to justice. I think in the future there will definitely be laws regulating copyright issues in the digital environment. Hopefully this will be the next stage in the development of NFT.
Source: miranna