Gridpak: Grid Generator for Responsive Design
Gridpak Is an online grid creation service that you can easily use to create responsive website designs.
When creating a responsive design, all the proportions in the grid are set not in pixels, but in proportions: gutters – 2% of the column width, in-columns – 1%, and so on.
In addition, the Gridpak service allows you to set break points – fixed screen sizes for which your own designs will be created.
The created grid can be downloaded in .png, .css, .less formats, as well as with instructions.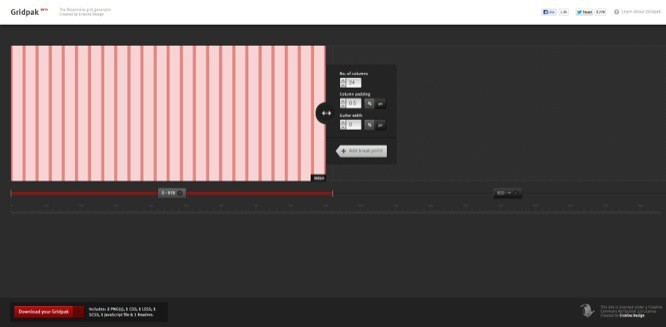 …