Elixir UI Kit
Elixir UI Kit Is a set of elements for creating websites that includes over 1000 components, 100 ready-made sites and 140 .PSD files!
The Elixir UI Kit, in comparison with the Startup Framework, has a large number of elements, which allows you to create more diverse websites and landing pages.
However, the Elixir UI Kit does not offer developer components, i.e. you can only create a website in .PSD format, and you will have to look for a specialist for its layout.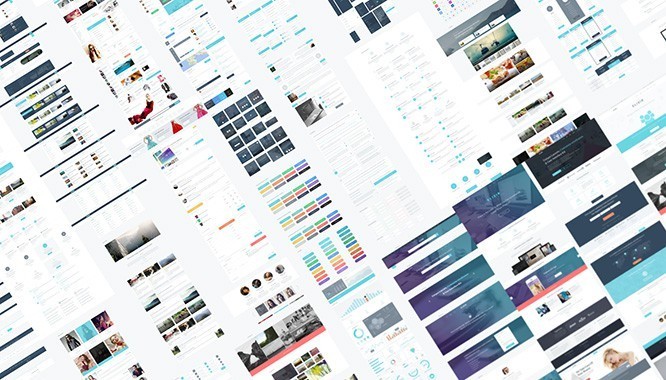 The free version is available for download on the official website of the developers.
The complete set is available for purchase from CreativeMarket for $ 65.
Content for members of the Private Forum
You cannot view this material, because not a member Private forum site Infogra. If you want to become a member, read the rules for joining.
…