Christoph Niemann "Sketches on Sundays"
Christoph Niemann "Sketches on Sundays"
A collection of fun illustrations and unusual thoughts about creativity from artist, author and multi-award winner Christoph Niemann.
---
"It seems to us that cool ideas come to mind unexpectedly, like flashes of lightning. Therefore, it is so difficult to admit that they are actually born out of a few small, unremarkable steps. "
A bright book by Christoph Niemann tells about how brilliant ideas are born and what frivolous experiments lead to.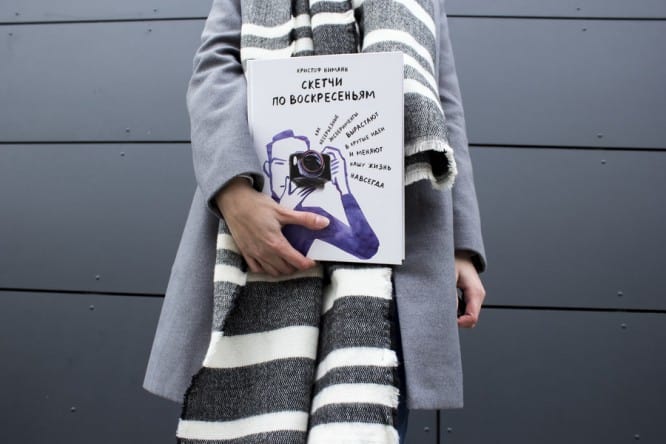 Who is this book for?
The book will appeal to those who look at the world from a different angle: designers, artists, photographers, illustrators and even scientists.
What is this book about?
Down with boring theory, dull rules of competent composition, thoughts about proportions and perspective! This book is about the dark side of the Moon, about the painter's torment, his creative torment, the search for a successful solution, titanic work and a fun weekend.
The book is a small segment of the life of Christoph Niemann, a renowned illustrator who boasts many successful projects. Niemann is a man with a remarkable track record, an impressive portfolio and excellent career prospects. But even such a successful person constantly experiences the torment associated with the creative process. The main questions that the author is tormented by is how to stay in demand and not lose productivity.
In the book you will find answers to these and some other questions. But all the reasoning is aimed at one thing: the author makes it clear that all creative people have very similar fears and you can fight them. However, Niemann calls these fears problems. And problems, as you know, have a solution.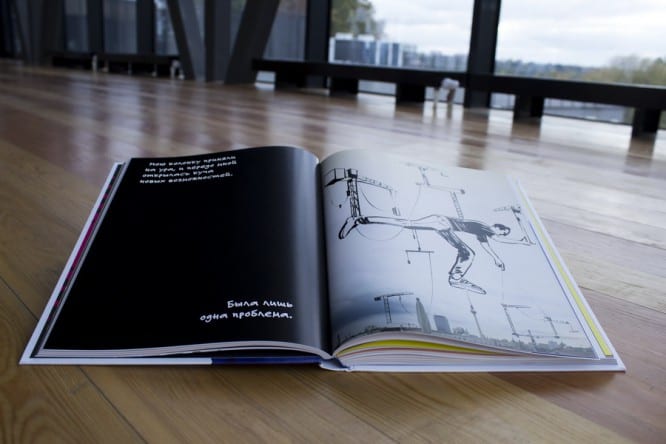 Sunday sketches
Try something new for yourself, do not be afraid that it will not bring you income. Just start doing something fun, like every Sunday. The author admits that the foundations of his today's, recognizable all over the world, style originated from a trifling, stupid experiment: he just dabbled in drawing on Sunday morning. So do not be afraid of "free projects", dare and, most importantly, remember: no clients and no deadlines. Sometimes what is not profitable today can bring it in the future.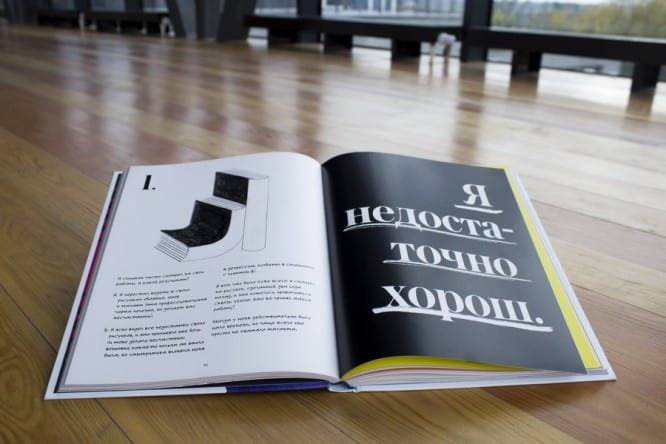 How was the book made?
The book contains about 350 original author's illustrations, demonstrating the versatility of our world, reflecting the wonders of everyday life. They will allow you to look at the routine with a fresh eye and inspire new creative feats. The quality of the publication (as always with the MYTH) is at its best. This is a fairly large hardcover book that will give you aesthetic delight.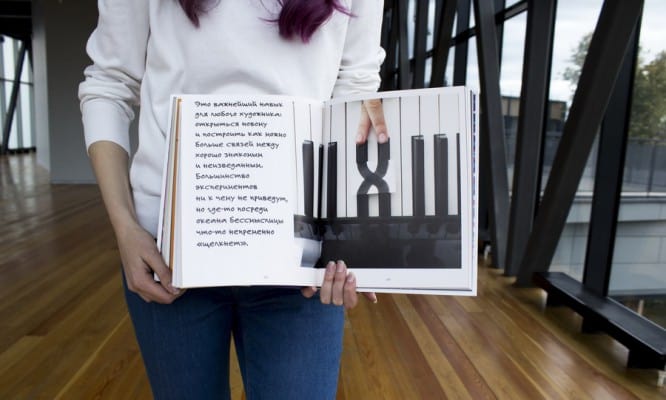 Outcome
The book "Sketches on Sundays" will be a wonderful gift for people of creative professions. It will remind you that you are not alone in this endless ocean of creative doubts and fears, and will help you move forward on the thorny path of creation.
Free download of the book Sketches on Sundays
Part of the book for review by Christoph Niemann "Sketches on Sundays" can be downloaded from the website of the publishing house MIF at the link.
Buy the book Sketches on Sundays
The book is available for purchase in the Ozon online store at a price of 1,040 rubles for the paper version or 400 rubles for the electronic one.
Author: Evgeniya Suvorova
…