9 free photo stocks for web designers
9 free photo stocks for web designers
High-quality images for websites have long been an ingrained tradition in modern website building. Large projects can afford to have a photo shoot to get unique photos, but what about small projects or startups?
Especially for you, we have collected 9 free photo stocks, where you can find the highest quality photos for your projects.
Unsplash
The first project is Unsplash: minimalistic website design and cool photos. What else do you need to be happy? 🙂
The project is positioned as a "base of unsuitable photos" – after a photo session, photographers always have unaccepted or unnecessary photos. Most of the published photos are from such projects.
The authors promise to publish 10 photos every 10 days – while they succeed.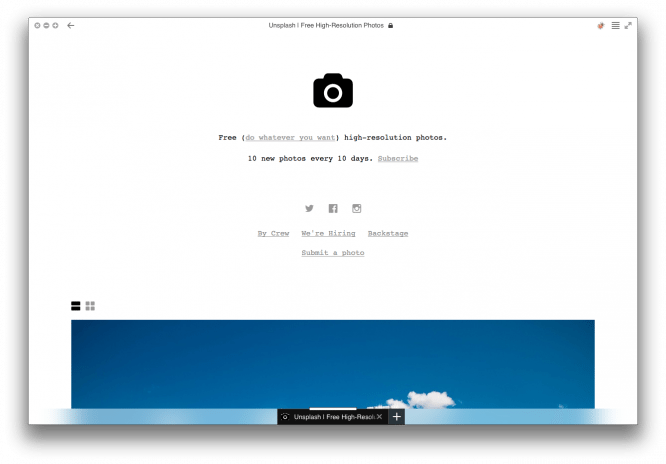 Startup Stock Photos
As you might guess from the name, the Startup Stock Photos project is a free help for startups.
Lots of cool photos from Apple, people at work and lofts.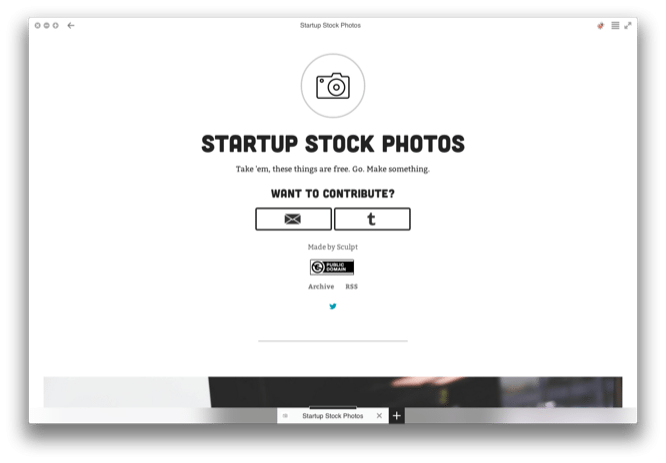 Raumrot
On the raumrot website you will find many panoramic and object photographs.
From football to petrol stations, you will definitely find something suitable.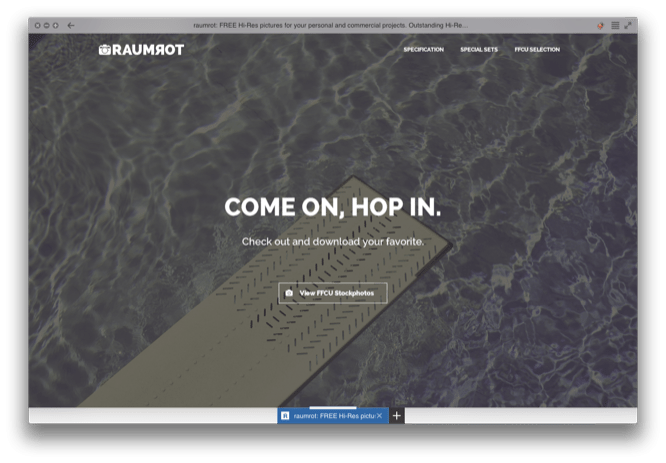 Magdeleine
Free photos from the Magdeleine project, which are suitable for photo backgrounds and for Hero Headers.
Search by categories, keywords and prevailing colors in the photo is available.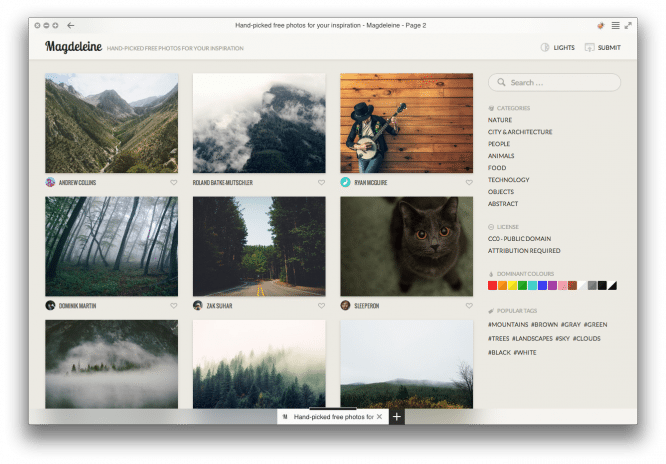 nos.twnsnd.co
The site nos.twnsnd.co has collected many retro photographs, as well as modern photographs of old objects.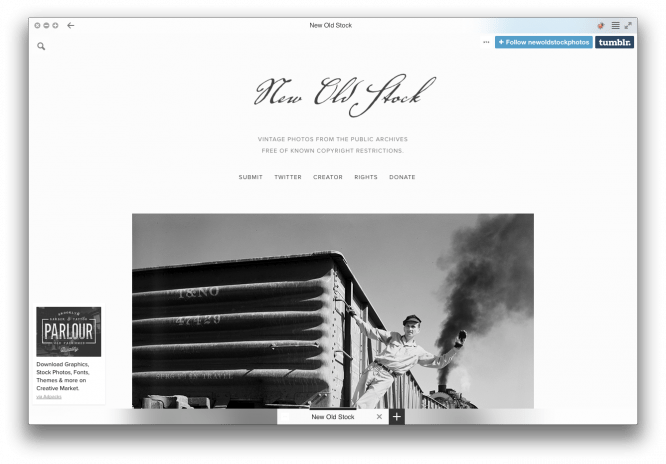 Littlevisuals
Littlevisuals is a project very similar to Unsplash: 7 photos in 7 days. Many beautiful photographs from different authors from all over the Earth.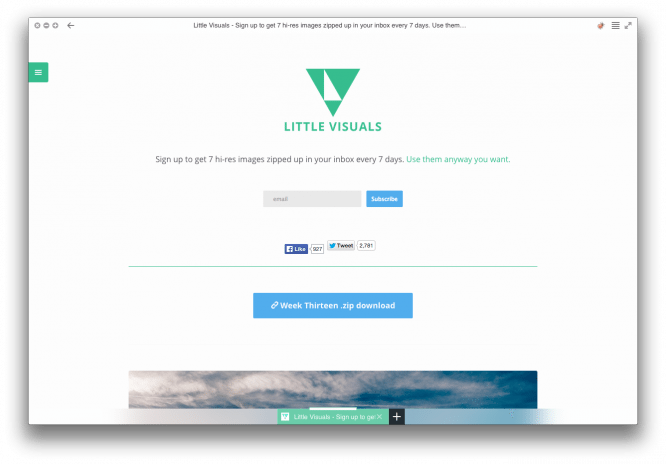 Superfamous
Superfamous nature photos from different parts of our planet. If your project is about travel or tourism, this is the best choice.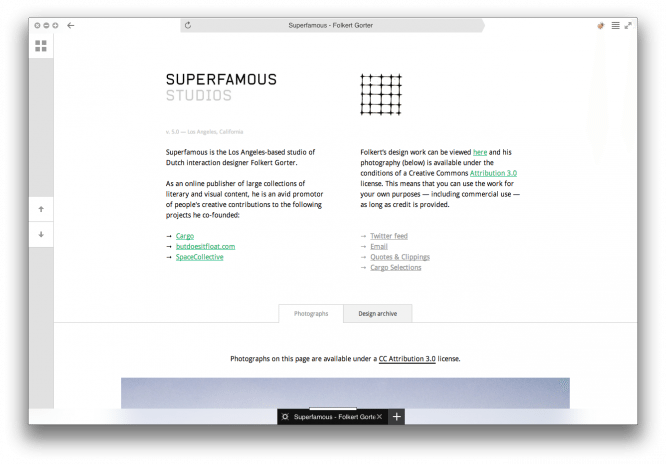 Imcreator
Free photos of the Imcreator project, sorted by subject: people, business, technology, food, sports, education and 13 others.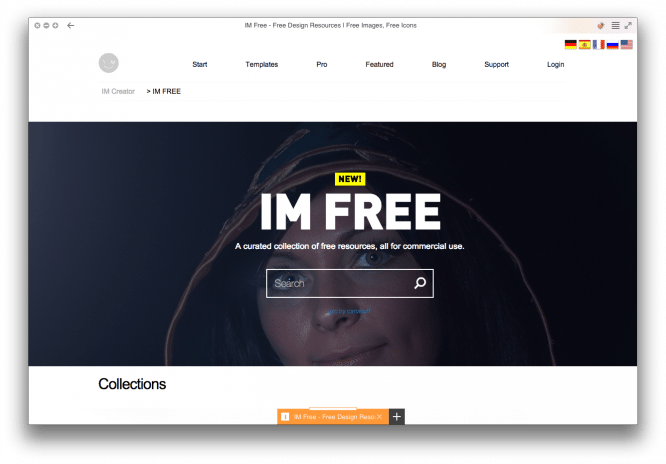 Picjumbo
On the Picjumbo photo stock you can find many high quality photos.
The project is constantly updated with new pictures, timed to significant dates, so check back often if you are looking for something specific.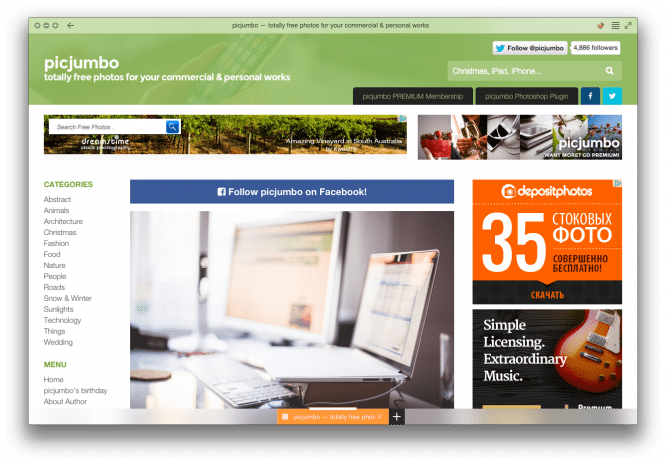 …