8 horizontal scrolling sites you can't help but admire
8 horizontal scrolling sites you can't help but admire
Vertical scrolling is perhaps one of the most common attributes of the Internet. But the familiar is not necessarily exhaustive: sometimes, in order to be remembered and to give the user special aesthetic pleasure, it is worth rethinking the very concept of the norm. And if you haven't had a single horizontal scrolling site in your bookmarks so far, here are eight reasons to fix that.
Lorenzo bocchi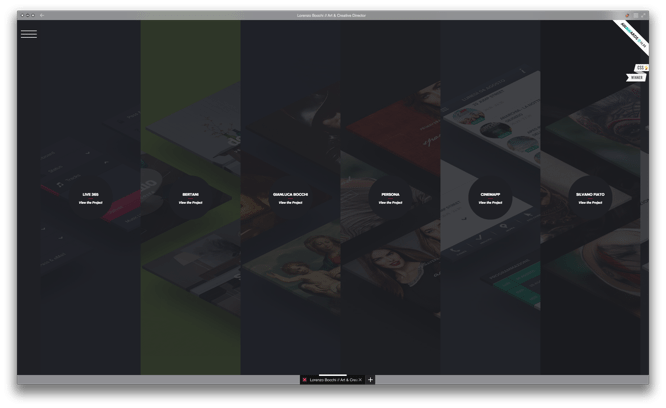 A strict and minimalistic portfolio site for a designer from Italy, whose areas of expertise range from jQuery and branding to interaction design and advertising. In 2014, the site was named Site of the Day by CSS Winner and Awwwards. Scrolling is possible by means of keyboard control.
Year in Hashtags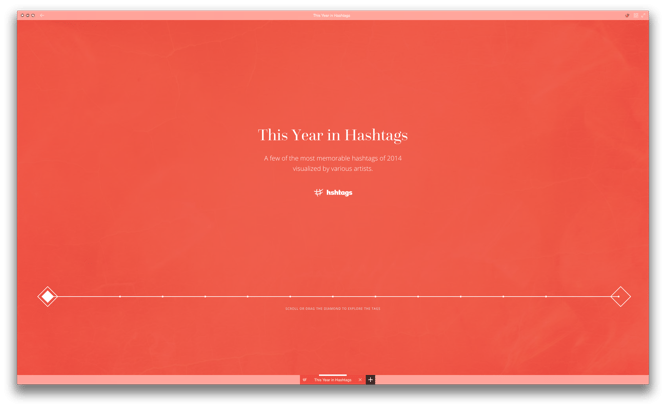 The most popular hashtags of 2014 – from #ICantBreathe to # Sochi2014 – are collected here and illustrated by various artists. The site is a derivative of Hshtags.com. Scrolling is carried out by dragging a special slider.
Exelum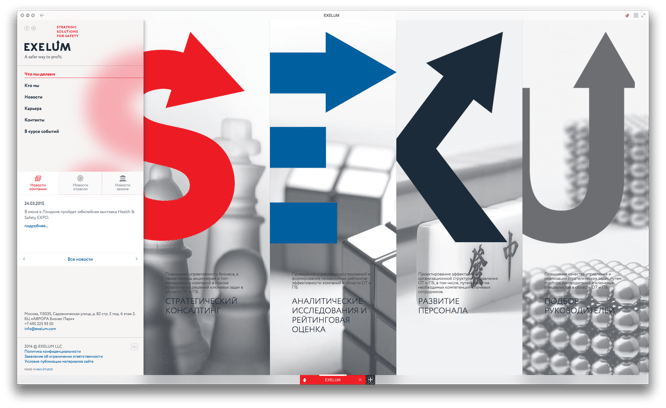 Moscow consulting company operating in the CIS in the field of health and safety. The main body of the site is made using the accordion technique: each section corresponding to one of the four main services of the organization responds to the movement of the cursor.
Roadtrips – South Australia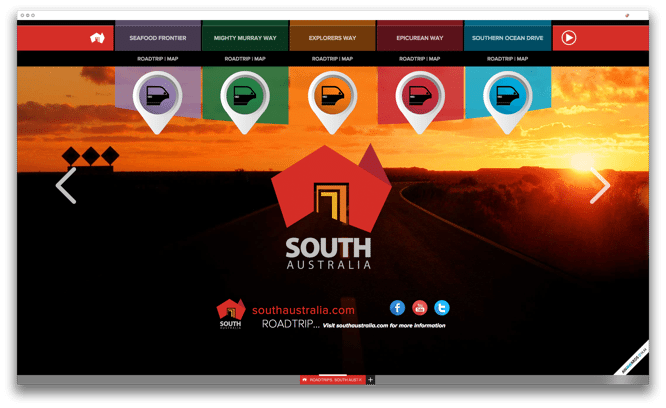 A resource for those interested in independent travel in Australia. The interactive map, which functions here, allows you to outline the optimal route of movement, find in advance places to sleep, eat and admire the sights of the continent. "Site of the Day" last September at Awwwards.ru.
Ichance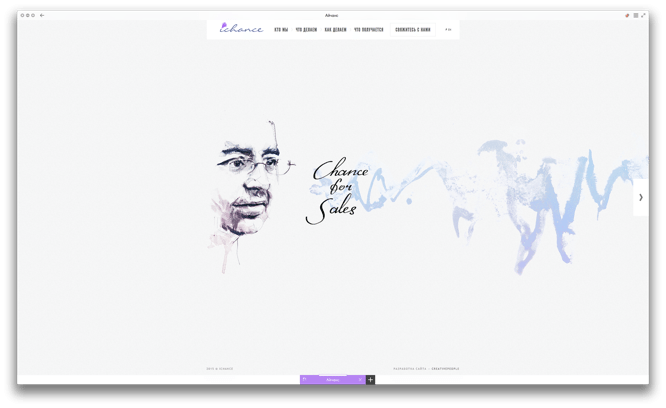 A very picturesque site for a small Moscow internet marketing company. The transition between the sections is organized by means of arrows on the sides of the page, while clarifying information is available along the vertical axis.
Cyril Masson Portfolio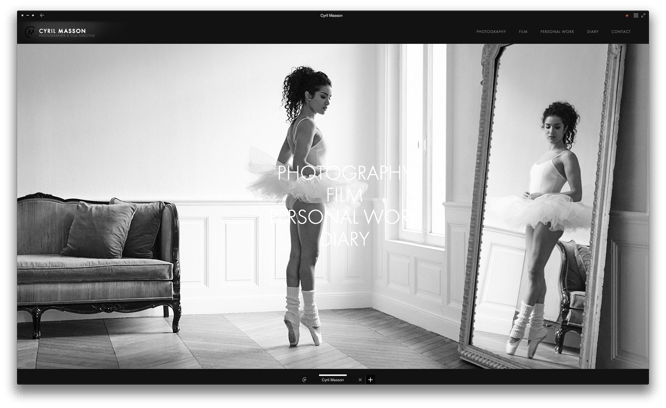 Portfolio site for photographer, filmmaker, co-founder and creative director of Studio White Cyril Masson. The site features many beautiful celebrity shots, as well as photos taken for Nike, Perrier, ID Parfums and other eminent organizations.
Mahuna & Mahuna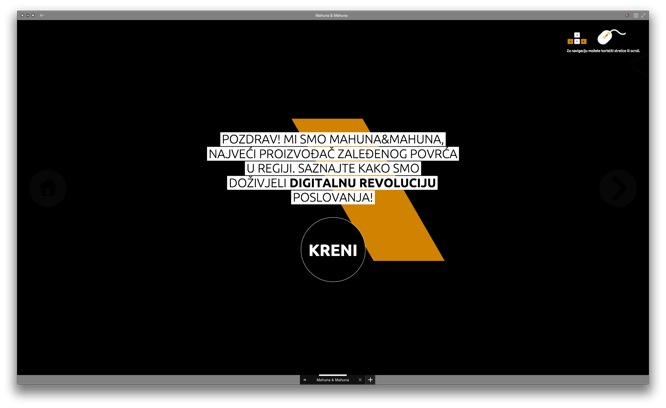 It's hard to believe, but behind the extremely extravagant design, in this case, is a frozen vegetable producer from Croatia. And horizontal scrolling here is just a drop in the ocean of creativity: here you have animation, informal photographs of employees as a background, visual examples of "before" and "after", and much more.
Guillaume jevunet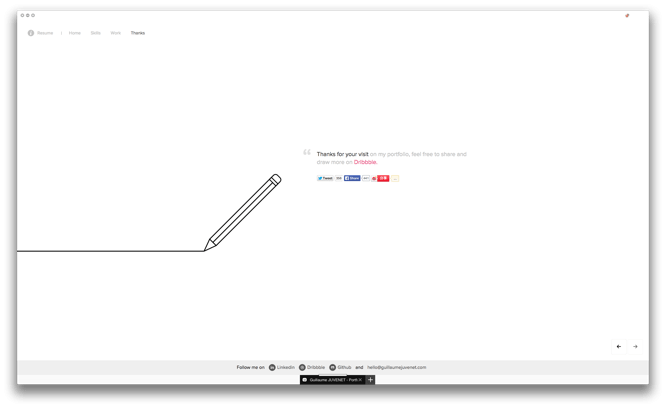 Another business card site – this time from 21-year-old French programmer Guillaume Jevune. To navigate the site, the young man invites the user to take control of a small robot, which, moving along a horizontal plane, acquaints us with the personality and business qualities of its creator. It looks unusual, funny and casual.
…