5 tools to store inspiration
5 tools to store inspiration
Do you frequently visit Dribbble, Behance, Revision and other design resources for inspiration? And how do you store the examples of the implementation of certain ideas that you like? Or where do you save your favorite picture that you plan to use in one of the next projects?
Of course, everyone is free to use the methods of storing inspirational pictures that are closest to him. But what to do when these pictures are no longer ten or even a hundred, but a thousand or even several thousand?
We have prepared an answer to this question: a selection of utilities and services that will allow you to forget about the problem of storing the necessary pictures once and for all – you will receive a structured library in which you can easily navigate and find only what you need right now.
Pixa
Website: pixa-app.com
Cost: 30 $
Platform: Mac OS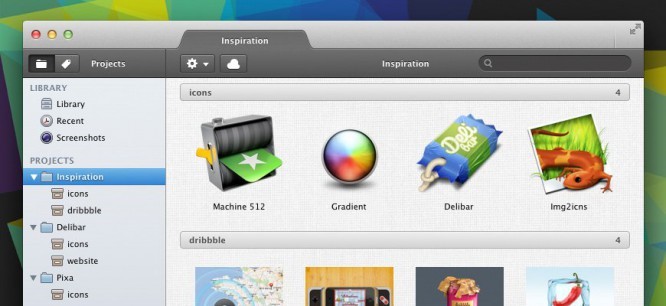 Perhaps one of the most widespread, stable and old applications that allows you to create your own library of graphic files, organize them into folders, set tags and write descriptions for each file.
The Pixa functionality will be especially interesting for those who are now collecting pictures by daddy, laboriously naming each file and each folder: you can import the entire library in one fell swoop without breaking the structure and without losing any of the saved files. In the future, you can continue to add pictures to already created folders on your computer and pictures will be automatically uploaded to Pixa, or you can add new images immediately in the program: new and old files get along well together.
Pinterest + Dropbox + IFTTT
Website: pinterest.com, dropbox.com and ifttt.com
Cost: is free
Platform: any

Most likely this use case was considered by many, but stumbled upon the moment of simultaneous import of a large number of pictures.
This problem is solved by using a plugin from the IFTTT service, which will allow you to "link" your Pinterest account to one of the folders in the Dropbbox library.
The essence of the IFTTT plugin is as follows: every time IFTTT finds a new picture in the specified folder during the next synchronization of Dropbox with the server, this picture will appear in your Pinterest account on the Uncategorized board, which you can later move wherever you need it. The main rule: files should not be larger than 10 MB, otherwise synchronization problems will arise.
Bonus: I advise you to look at all the available bundles of applications and services that IFTTT offers – perhaps you will find something useful for yourself that solves an unsolvable problem for a long time.
Ember
Website: realmacsoftware.com/ember
Cost: 25 $
Platform: Mac OS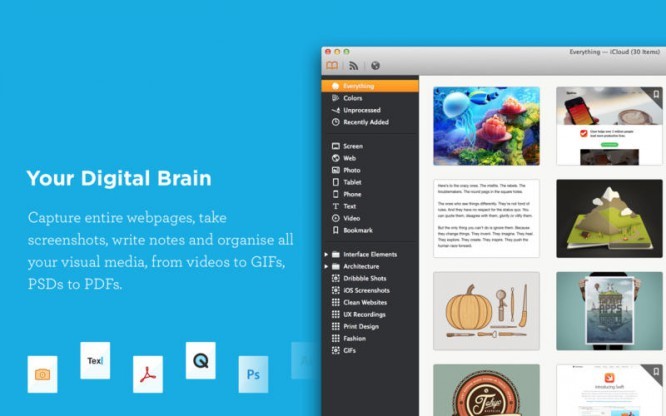 In terms of functionality and appearance, Ember resembles a much prettier Pixa. The same structure that allows you to create folders, subfolders, etc., but with a slight difference: Ember can create "smart" collections, which will automatically place files according to specified criteria. This can be either a file name (for example, you can create a folder to automatically download all captured screenshots), or a manually written tag, or any of several other criteria.
A lot of users complain about the problems of synchronizing libraries from a computer and a phone via iCloud: yes, there are problems with this, but it works fine through Dropbox, no problems were noticed. Therefore, if you decide to use Ember: immediately choose sync via Dropbox – when you install the application on your phone, you can add new pictures wherever you are.
In a special section, you can customize the feed of new publications on Dribbble: this will significantly save time by viewing and simultaneously saving all the shots you like to your collection – much faster and you do not need to reload the site pages, moving from one publication to another.
Inboard
Website: inboardapp.com
Cost: $ 19.99
Platform: Mac OS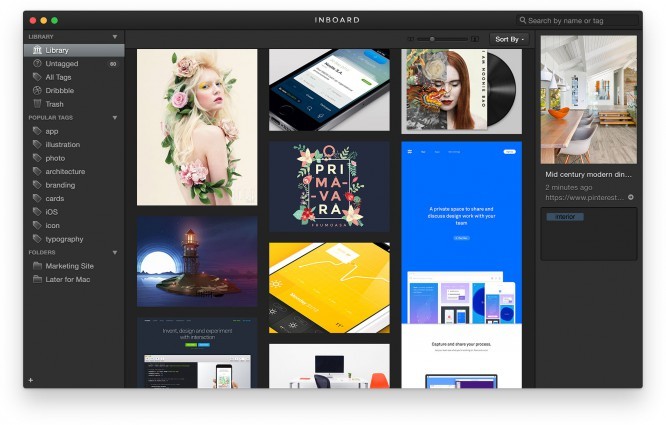 If you recognize Pixa or Ember again from the first screenshot, you are absolutely right 🙂 This is another utility very similar to the applications described above.
Unfortunately, Inboard does not have some functions that would be useful to many: search by the primary colors of the picture and search by the format of the saved file. Of course, you can survive the lack of these functions, but is it worth it?
But as Ember has a couple of advantages over Pixa, so Inboard has one difference from its brethren: the application can automatically import all the pictures you like to Dribbble. Those. now you don't need to keep track of whether you saved "this cool animation picture I saw on Thursday night" to your library – this will be done automatically. You just need to authorize your Inboard account and you're done.
Dragdis
Website: dragdis.com
Cost: free or $ 5 per month
Platform: any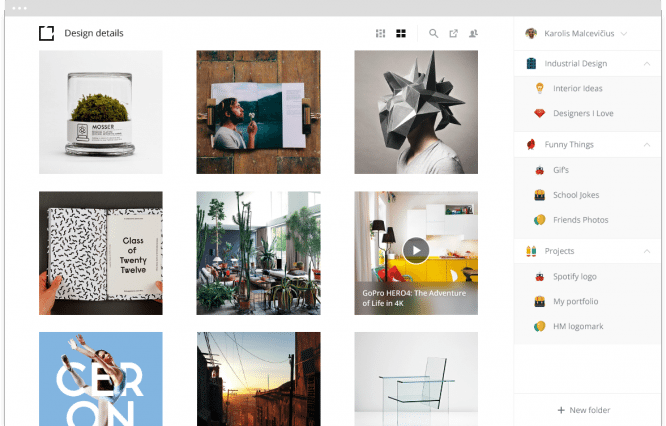 An extension for the Google Chrome browser that allows you to save your favorite pictures to the desired categories directly in the browser using simple drag and drop.
Dragdis does not have desktop applications, but its web version is very good, and the collection will not take up space on a computer.
In the free version, the service allows you to create up to 25 category folders for storing pictures, if you need more, a paid subscription is available for $ 5 per month.
…