320 Apple Devices ULTIMA Bundle
320 Apple Devices ULTIMA Bundle
320 Apple Devices ULTIMA Bundle – a set of 15 different Apple devices in the form of mockups, ready to use in your project presentations.
The 320 Apple Devices ULTIMA Bundle contains the following mockups:
– 1 animated scene
– 6 mockups in a home environment
– 8 Hero Headers
– 10 original hipster mockups
– 10 Bones and Stones mockups
– 48 different mockups
– 20 mockups with focus on the device display
– and over 150 different other mockups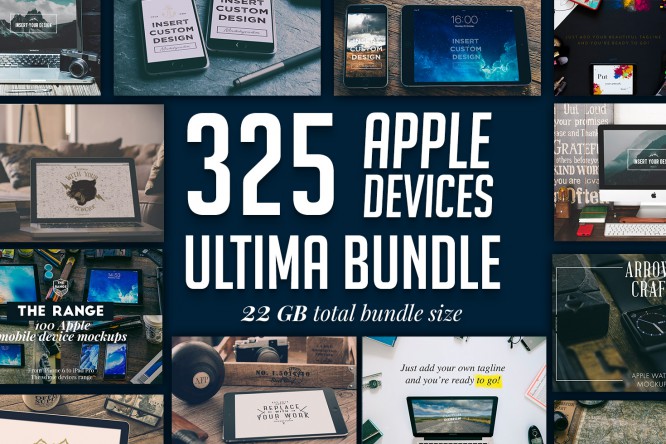 You can view the full preview of the bundle, as well as purchase the 320 Apple Devices ULTIMA Bundle, at CreativeMarket for $ 48.
Content for members of the Private Forum
You cannot view this material, because not a member Private forum site Infogra. If you want to become a member, read the rules for joining.
…