32 tools and online editor for working with images
32 tools and online editor for working with images
Online image editors provide a convenient and user-friendly platform to edit and enhance images, with advanced features like the ability to merge images, allowing users to effortlessly combine multiple pictures into stunning collages and visual compositions without the need for complex software installations.
We present to your attention a selection of more than 30 tools and online editors for working with images and graphics in a variety of formats.
Use one of them or several at once to make your photos and websites better and more beautiful.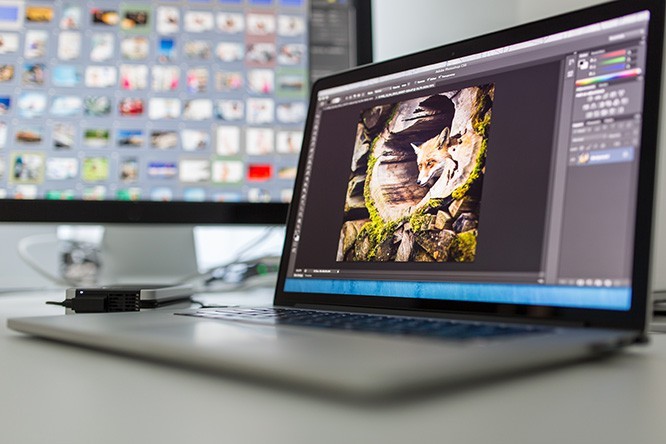 Subtlepatterns – An excellent online collection of templates for an "endless" background on a website. And all this beauty is free.
Stripemania is a free web application that allows you to create striped background images. You can use up to 5 color combinations, with different widths and distances between stripes in the created background.
Stripegenerator is an online service for quickly creating images to use as background images on your website.
Colourlovers – A huge collection of colors, palettes and patterns for creating background images. You can also add your own backgrounds to the collection available to users around the world.
Pictaculous is a free online service that allows you to generate a color palette based on an uploaded PNG, JPG, or GIF file.
tools.medialab.sciences – an online service for finding and matching a combination of groups and colors, Perfect for those who are engaged in coloristics, creating color schemes and "multiplying" templates for sites.
Placeit.breezi is a service for preparing photo images for a portfolio. With it, your site can be "inserted" on the screen of a laptop, iPad or iPhone. Great for preparing presentation materials.
Placehold is a service for quick online demonstration of ready-made templates and websites. you can set the color, size, scale of uploaded layouts and pictures.
Cutandslice is a free Photoshop plugin to export finished images to various devices within seconds.
Css3ps is a free cloud plugin for Photoshop to convert ready-made layers to CSS3.
Creately is a fast tool for creating graphs and charts that can be used in presentations.
Easel.ly is a simple editor to quickly create infographics in your browser without using third-party image processing tools.
Sneakpeekit is a suite of framing and prototyping tools for your website.
Loadergenerator is a free web service for creating animated site loaders.
Mothereffinganimatedgif is a simple application for loading several images at once and receiving custom animation based on them with a number of specified parameters: size, frequency of impressions, quality of the final animation, etc.
Duri.me – generating a code for images, so that this code can be used in the future to be inserted into your site.
Rsizr is an online editor for resizing images and quickly scaling graphics.
Fotor is a powerful and intuitive online editor for almost any graphics with a large set of built-in tools and filters. There are separate apps for Android and iPhone.
Jpegmini is a free online service, with the help of it you can "compress" the finished photograph while maintaining the original quality (five times compression is supported) and get the finished "lighter" file in JPEG format.
Cropp is a very simple and fast tool for scaling and cropping finished graphics to the size or aspect ratio you need.
Photocat is an online image editor that comes with a rich graphics toolkit. Finished images are saved as JPG or PNG.
Roundpic is a web service for quickly creating "round corners" for any image. Actions with predefined parameters can be monitored in the preview window.
Kraken is an online application for optimizing images and adjusting their "weight" to make graphics "lighter".
editor.method.ac is a web application for working with vector graphics right in your browser. All you have to do is open your browser and you'll have a rich set of tools for creating SVG images at your fingertips. You shouldn't expect the power of Adobe Illustrator from it; but many tasks can be solved with its help.
Patternify is a browser-based application for creating background image patterns without using any editors. A unique link is also created for each created template, with the help of which the ready-made template can be shown to friends or colleagues.
Thenounproject is an online collection of great recognizable graphics that is constantly growing.
Copypastecharacter is an online collection of Unicode characters from which you can select and copy any character you like into your content.
Xiconeditor is an HTML5 based application for creating high resolution icons that can be applied on the site or for new tabs in web projects.
Makeappicon – to optimize icons for any iOS and Android applications. Just upload a picture, and the service will automatically resize it to the required proportions. Results are saved in PNG, JPG and PSD.
Icomoon is an online service for preparing and creating monochrome icons and embedding them in fonts. The selected image can be embedded and styled on the site based on the rules written in CSS, or text and form parameters. There is also a simple visual editor for icons.
Mobiletuxedo – Allows you to create icons that are optimized for touchscreen use. The finished graphics are saved in EPS, PSD and PNG formats in various resolutions.
Iconmonstr – A collection of over 600 web application icons, charts and graphs. All icons are available in PNG and SVG formats.
Endlessicons is a site with a constantly growing collection of monochrome icons. All icons are made in the style of hand-drawn sketches.
Cover photo and article: ShutterStock
…