27 books for aspiring designers from FunkyPunky
27 books for aspiring designers from FunkyPunky
An excellent selection of books compiled by the staff of the FunkyPunky design studio specializing in web development and branding.
---
These 27 books will help budding designers gain a basic knowledge of their chosen discipline – graphic design. Do not believe that just reading books will help you become a great designer: you should start practicing as early as possible and devote no less time to this activity than reading books.
Firstly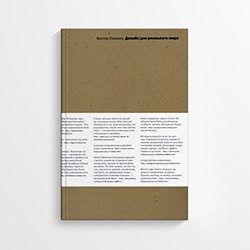 Victor Papanek, Design for the Real World
Buy: Ozon.ru
The book of the world famous American designer and educator about the tasks and role of a designer in the modern world, about design ethics, about new principles and methods of design, about design as a universal form of human activity that integrates a variety of knowledge, as well as about a new system of training designers.
This is an amazing book in which Papanek described very accurately and completely what design is and who a designer is. I recommend to all beginners in order to clearly answer the question "what am I doing after all" and what is "design". When I read it, I constantly kept quotes in my notes – so capaciously and subtly Papenek formulated many questions. That's cool. The book was written back in 1979, then republished in 1982. We have been discovering the profession of a designer for ourselves, well, let's say, for the last 15 years. It is surprising how old this profession turns out to be: even then the basic concepts were formulated, to which we are only getting now.
Nikita Obukhov, Creative Director of FunkyPunky Studio
---
Then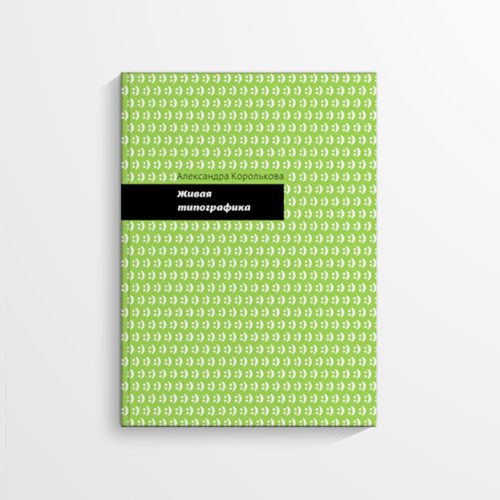 Alexandra Korolkova, "Living Typography"
Buy: Ozon.ru
"Live Typography" is intended for those who still do not know much about type and typography, but who have to work with text design, for those who are interested – mainly for design students.
This is a description and an attempt to explain some of the patterns, tips and rules adopted in Russian-language typography. This is not a scientific study, not a means to get rid of all problems, not an absolute truth. Here information is collected for the first time – in the hope that the reader will have a desire to turn to more serious, complete and complex sources.
I recommend this book as it covers all the basic concepts related to typography and type in a pretty good and simple way. Not everyone can master Robert Bringhurst's Principles of Typography Style, so for a start, Korolkov is what you need.
Nikita Obukhov, Creative Director of FunkyPunky Studio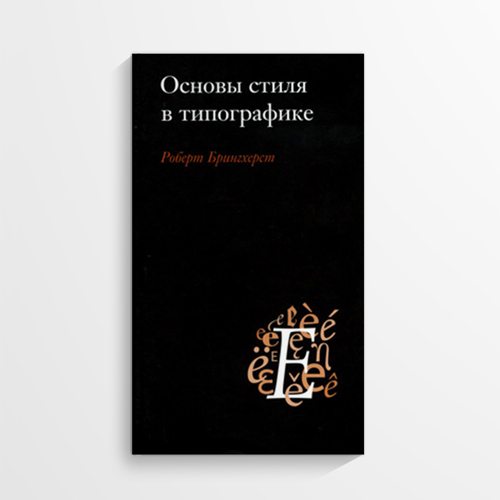 Robert Bringhurst, "Typographic Style Foundations. 2nd edition "
Buy: Ozon.ru
This book, first published in 1992, quickly became a professional bestseller and remains so in the world of English typography ever since. Her authority was immediately recognized in the typographic community by both adherents of the classics and supporters of the avant-garde. It has been reprinted many times with corrections and additions, and has been translated into Italian and Greek.
The book is quite voluminous and people are divided into those who immediately fall asleep over it and those who read it voraciously. Yes, that is the area. Anyway, if you are serious about working in the field of web design, you should read it. Still, this is the basic knowledge that a designer who works with a large flow of information should know.
Nikita Obukhov, Creative Director of FunkyPunky Studio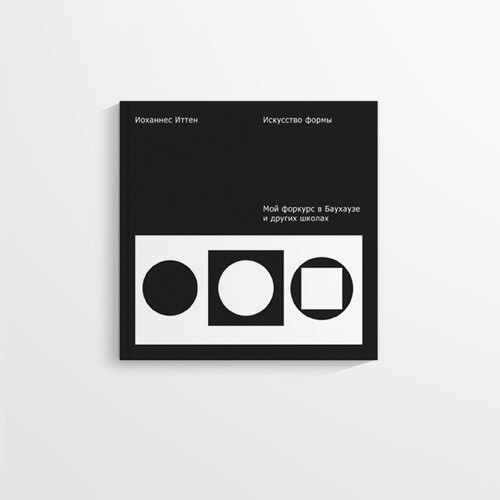 Johannes Itten, "The Art of Form"
Buy: Ozon.ru
The Art of Form is a summary of the artist training system developed by Johannes Itten for his educational forecourt at the renowned international Bauhaus school. The text is illustrated with a large number of works performed by his students. The book is addressed to artists, architects, designers and a wide range of readers interested in the problems of art and art education.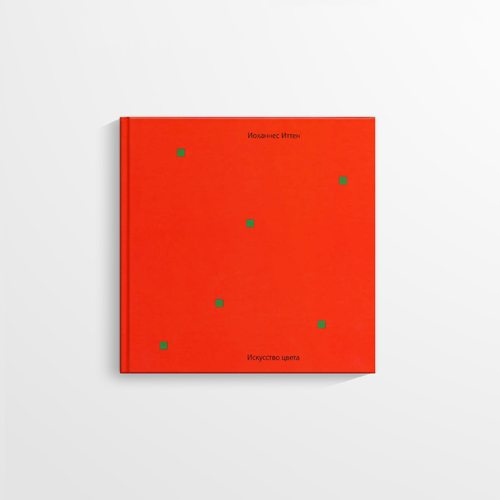 Johannes Itten, The Art of Color
Buy: Ozon.ru
Johannes Itten is a Swiss artist, the largest researcher of color in art and one of the leading teachers of the famous Bauhaus, a connoisseur of classical and modern European art, as well as the philosophy and culture of India and China. The book is written on the basis of the artist's observations of color in nature and works of art from different times and peoples. The author analyzes the patterns of color contrasts, color harmony and color design.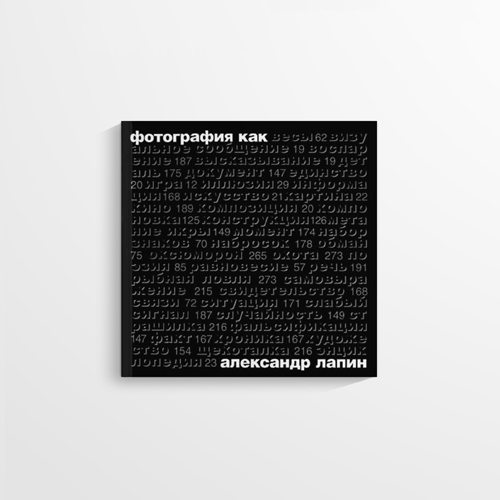 Alexander Lapin, "Photography as …"
Buy: Ozon.ru
The book by Alexander Iosifovich Lapin is devoted to the consideration of a number of important provisions of the theory of documentary and artistic photography, primarily photographic composition and its role in the work of the photographer. The questions of psychology of visual perception of the image are considered. Much attention is paid to the principles of evaluating and analyzing photographs. The book is intended for trained amateur photographers, art historians, collectors, designers and build editors – everyone whose work is related to the photographic image.
In fact, this book should have been called "Basics of Composition": it lists all the basic concepts and techniques. Composition is very difficult to learn, and everyone actually sees it differently. Composition in design is different from composition in painting. After reading the book, I wish you to find a teacher who can supplement your knowledge and instill a love for composition, as Anton Finitsky and Leonid Feigin did for me in their time.
Nikita Obukhov, Creative Director of FunkyPunky Studio
All books published by A Book Apart
Buy: Ozon.ru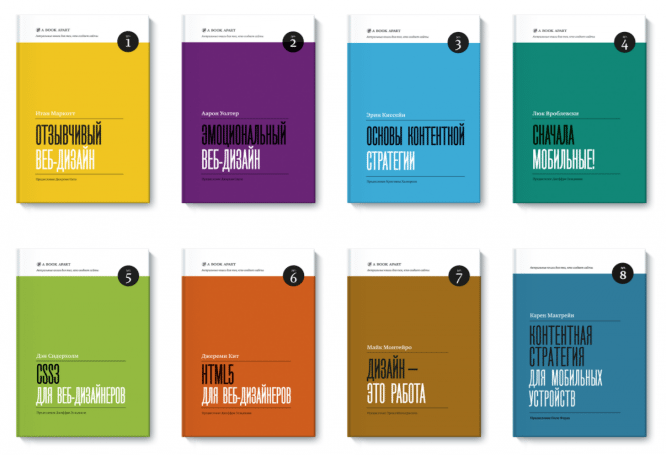 They are more like "manuals", so it is convenient to read them. I can't say that they fully cover the stated topics, but they are great for getting acquainted with the basic concepts that are found precisely in web design.
Nikita Obukhov, Creative Director of FunkyPunky Studio
After that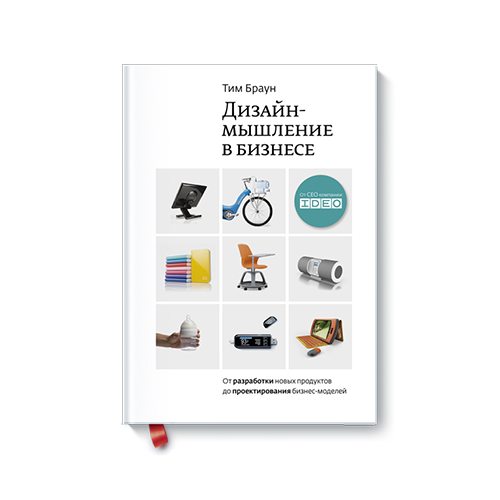 Tim Brown, Design Thinking in Business
Buy: Ozon.ru
Posted by Tim Brown – CEO of IDEO, one of the world's most successful design companies, and according to Fast Company magazine, "the world's most award-winning new product design company". She has developed 5,000 new products, including a computer mouse for Apple, a children's toothbrush for Oral B, and a tube for Crest toothpaste. IDEO is one of the most coveted employers in the world.
Design thinking is the foundation of a truly innovative company and the most important business quality of its leader. Who knows, maybe in Brown's next book you will read your own success story? All in your hands!
The very concept of "design thinking" can be formulated as "human-centered design", and even more simply formulated by my friends: "common sense". There is nothing more valuable to a designer than learning to show empathy and immerse yourself in the user experience.
Nikita Obukhov, Creative Director of FunkyPunky Studio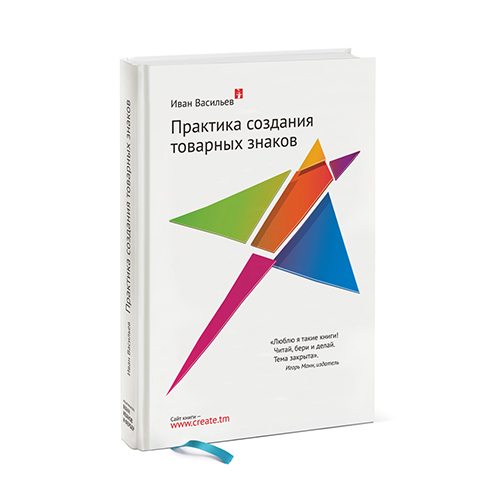 Ivan Vasiliev, "The Practice of Creating Trademarks"
Buy: Ozon.ru
The book is about how to harness "a horse and a quivering doe" into a cart. More precisely, how to carry out and on time with a good result complete a project to create a trademark or develop a corporate identity. Yes, yes, including generating an idea, coming up with an image, drawing up technical specifications and other production issues, up to registering a domain name and working with printing houses. In the book, you will read about how to bring the creative, technical, and managerial parts of the process to agreement.
Vanya is my good friend. He described from start to finish all the issues related to the development of trademarks. It is important to understand that a logo and a trademark are not the same thing. Patent law, registration, etc. – those things that a designer often forgets about. Identity development is very often ordered along with the creation of a website, so a web designer needs to know all the nuances.
Nikita Obukhov, Creative Director of FunkyPunky Studio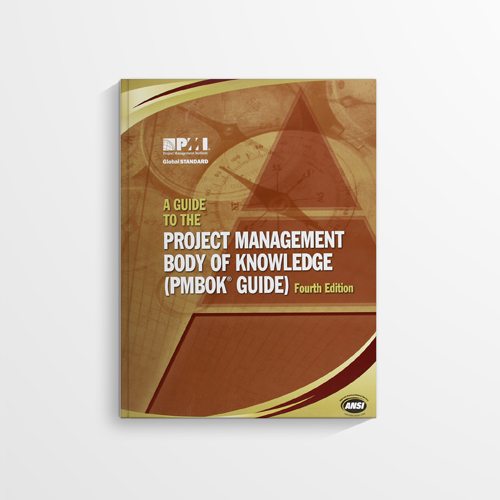 "Project Management Body Of Knowledge"
The PMBoK (Project Management Body of Knowledge) body of knowledge is the sum of professional project management knowledge. The PMBOK Guide captures parts of the Project Management Body of Knowledge that is generally considered good practice. PMI uses this document as the main reference for its professional development programs. It is an American National Standard.
And finally, I would like to highlight this book. Instead of the Funky Business books, REMOTE by 37signals, and other books on project management, time management, and procrastination, look to the PMBOK Guide, an industry standard that covers all concepts. Dry, full, informative. Who can master – well done 🙂
Nikita Obukhov, Creative Director of FunkyPunky Studio
And 10 more useful books
In conclusion, a collection of 10 more books that will be useful to novice designers to understand the process of creativity, the importance of typography in work, as well as finding inspiration.
Jan Tschichold, "The Shape of a Book"
Austin Cleon, Steal Like an Artist
Jan Tschichold, New Typography
Vladimir Efimov, "Great Fonts"
"Grids. Creative solutions for graphic designers "
Massimo Vignelli, "The Vignelli Canon"
James Craig, "Designing with Type"
Timothy Samara, "Making and Breaking the Grid"
Ellen Lupton, "Thinking with Type"
Josef Muller-Brockmann, "Grid Systems in Graphic Design"
…