12 + 1 Instagram account worth following for a designer
12 + 1 Instagram account worth following for a designer
In this article, I want to introduce you to some Instagram accounts that are worthy of your attention and time. All of these are talented people who deliver quality content. I hope you find it interesting to follow them on Instagram. Also, I think you might be interested in a previous article with typographers' Instagram accounts.
1. @nicanorgarcia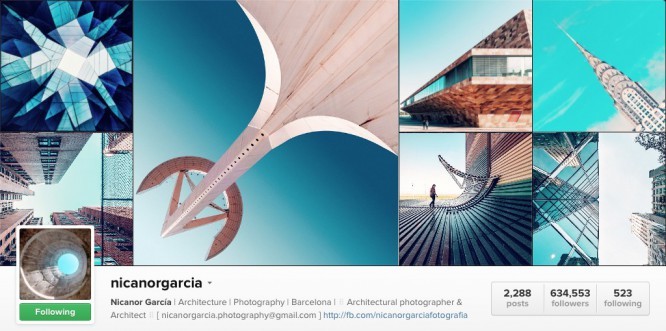 Photographer from Barcelona. In this account you will find beautiful pictures of houses from different very interesting angles. Keeping track of these accounts will be useful for both architects and photographers. The design of many of the buildings is simply impressive. Sometimes one gets the impression that these are photographs of another planet.
2. @macenzo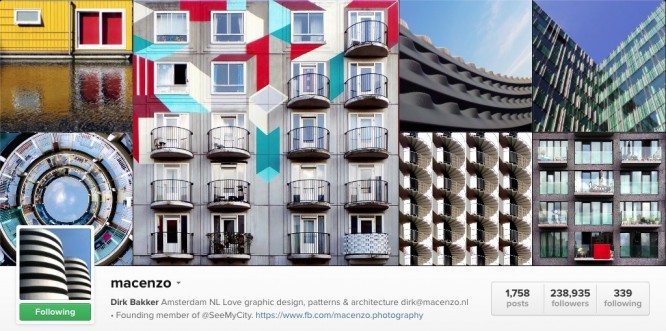 Rotterdam is one of the cities in the world where a designer can enjoy aesthetic pleasure literally at every turn. Modern buildings and very daring designs. Personally, I have Rotterdam in the top of my favorite cities. Dirk Bakker is a photographer and designer from Amsterdam, who posts gorgeous photos of houses in Rotterdam, Amsterdam and other cities in Holland on his account. Very nice, I recommend it.
3. @massju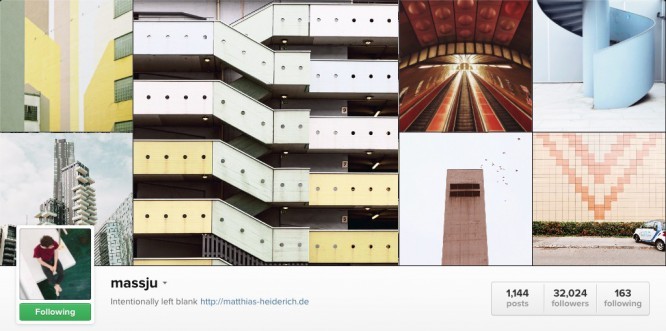 Pictures of houses, cities and nature by German photographer Matthias Heiderich from Hamburg. Good taste and interesting camera angles make this account worthy of your attention.
4. @ _ingo_1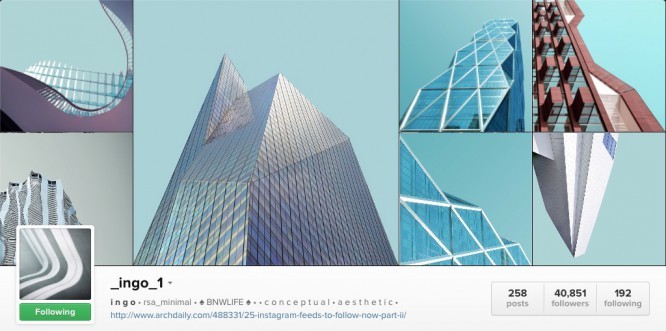 Another account with extraterrestrial photos of houses. Mirrors, steel, polymers, aluminum, spherical glasses – everything is like in films about the distant future that we all watched in childhood. Very nice.
5. @sergeyminkin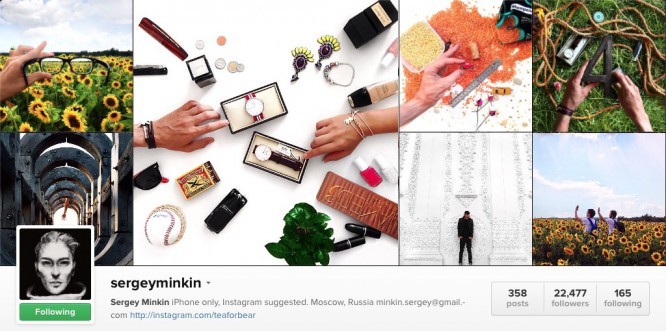 Great sense of composition and simply beautiful photos from Sergey from Moscow. There is something to see.
6. @teaforbear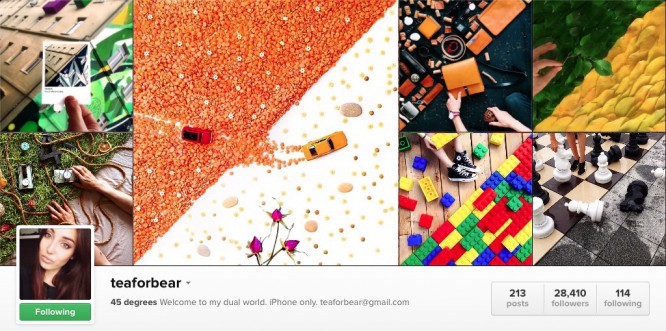 Another account @sergeyminkin. All photos are at a 45 degree angle. Each photo is noteworthy.
7. @ niark1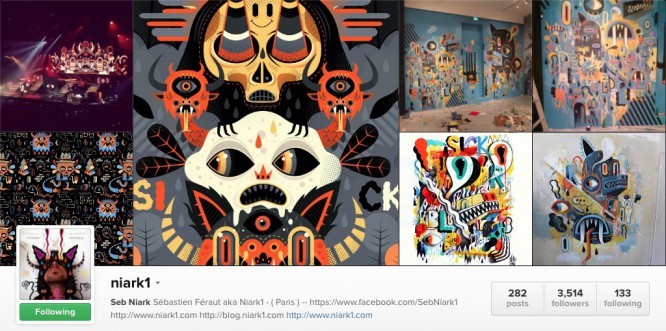 Sebastien Feraut from Paris draws very strange and unusual monsters. This illustrator's work adorns newspapers, magazines, walls, stages and houses. Who knows, maybe one of his works will inspire you to do something cool 🙂
8. @alexismarcou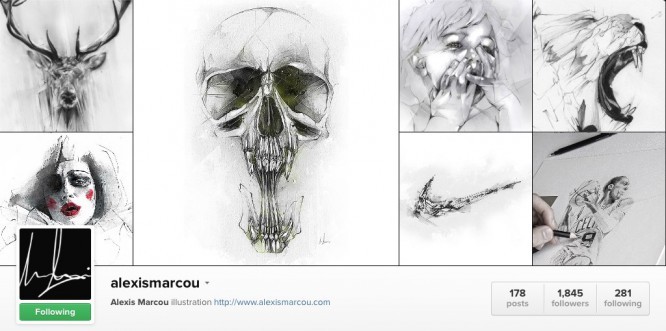 Very cool advertising illustrations by Alexis Marcou. All drawings by hand. Alexis has already worked with such giants as Hewlett Packard, Nike, BMW and Atimic.
9. @vorsteiner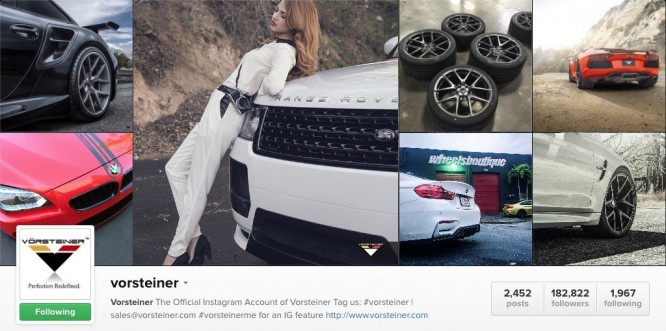 Vorsteiner is an American tuning company for BMW, Mercedes, Porsche, McLaren, Ferrari, Bentley, Rolls-Royce and Lamborghini. The main two directions of the company are rims and body kits for cars. At the moment, there are 2 of the coolest wheel manufacturers in the USA: HRE and Vorsteiner. The way Vorsteiner approaches its products deserves your attention. Their designers create some of the most beautiful carbon and polymer body kits for supercars in their studio. Tuning from Vorsteiner improves the car's appearance several times over. This is a huge merit of the company's designers.
10. @schmetzer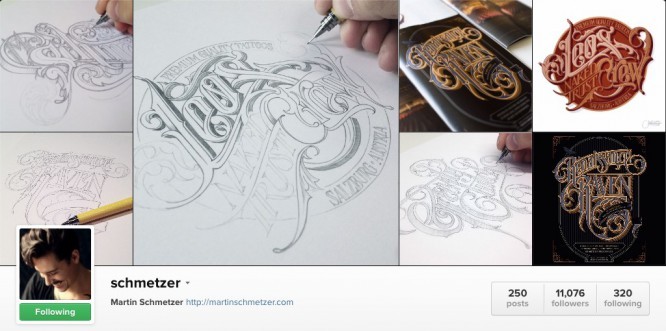 Martin Schmetzer is based in Stockholm and draws beautiful freehand logos. He has worked with many clients from England, Australia and Asia.
11. @schultzdzn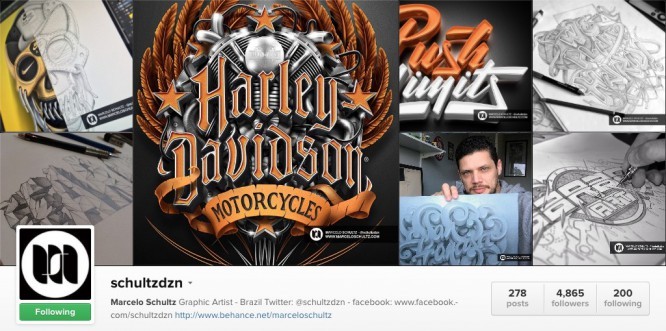 Sooo cool logos and designs from Marcelo Schultz from Brazil. Some works are indistinguishable from real photography or renderings in Cinema 4D.
12. @otije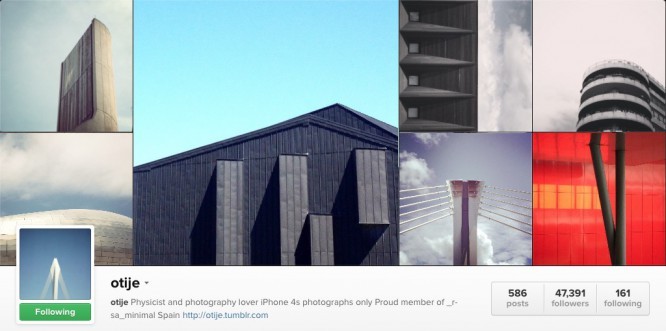 Another account with beautiful pictures of houses from a Spanish photographer. Corners and walls are his strong point ☺
13. @stevesimpson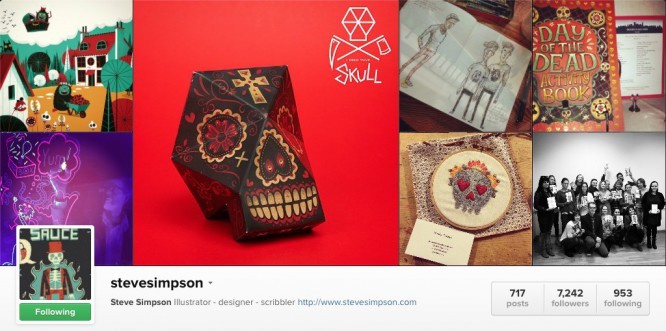 Irish humor, sailors and wondrous beasts. All this is the talented illustrator Steve Simpson from Dublin. Winner of numerous competitions and exhibitions. Even children's books can boast of his work.
Source: medium
…