10 collaboration services for project management
10 collaboration services for project management
Most of your work and projects are probably done online. But it can be difficult for both you and your supervisor to prioritize tasks according to their importance.
Hence the need for managers to use various online collaboration applications. Moreover, this is when they have to resort to the help of job management tools.
Online collaboration tools help your managers, your team, and yourself stay on top of project progress, which can change and you can't always keep track of.
If there are a lot of instructions for maintaining the project, if they are updated and adjusted, like the project itself, then all these updates are immediately displayed in the control panel. Here's an overview of 10 collaboration apps you can use as a project manager.
1. Taking notes: Producteev
Free service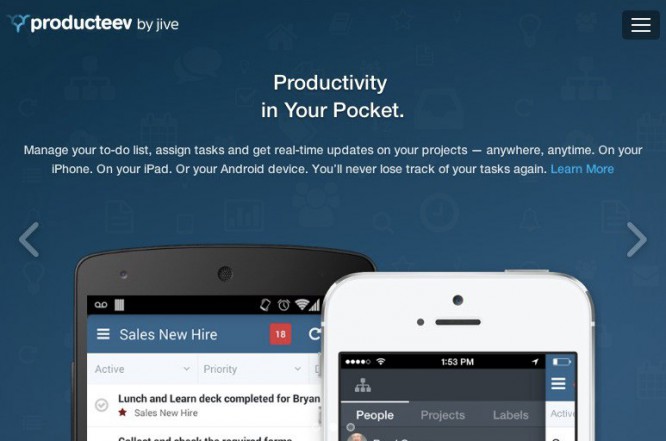 Do you need to track the progress of assignments, and at the same time "gather in a circle" the members of your team? Try Producteev in action. Producteev is a social task management platform that allows you to notify several people at once about important aspects of completing current tasks. Producteev allows you to manage as many projects as you want, notify as many groups and individuals as you choose to include in the details and progress updates.
2. Virtual work environment: Podio
Service free of charge for up to 5 employees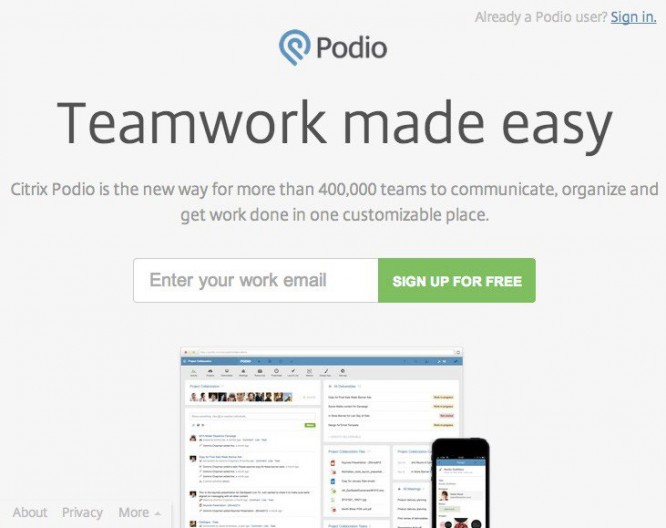 Social networking tools like Podio allow you to set up a "corner" on an online platform to interact with your employees. Share your work materials with those who are allowed access to them. Discuss business and not only with your team members here, as in a regular office, with the only difference that it operates online. Optimum service for numerous work teams.
3. Conference session: Conceptboard
Free service for up to 25 users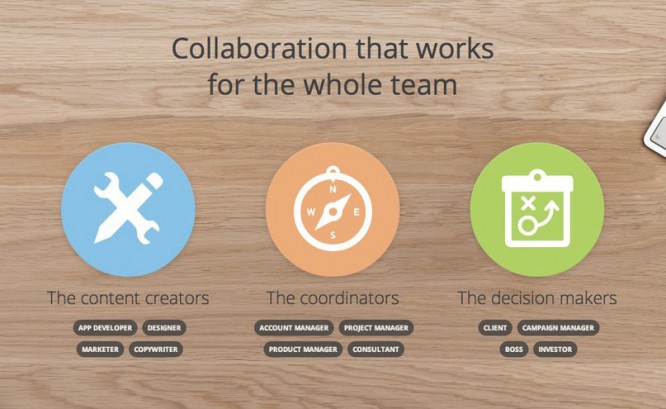 Conceptboard is an easy-to-use, centralized live messaging platform that allows you to share information with your team by posting it to a shared whiteboard. Live chat sessions expose whiteboard areas to all conference participants that others are currently viewing. Optimal service for virtual managers and team members who cannot personally attend work meetings or conferences.
4. Selective teamwork: Basecamp
Free service for teachers and students developing educational projects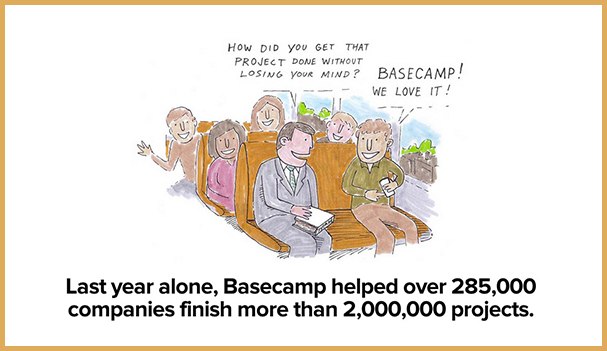 Basecamp provides the user with the ability to choose which of the team members to open access to view details of specific projects, and to whom to close. A convenient way for everyone to coordinate the progress of projects through file access control, invitations to participate in extended discussions, and many other tricks. Basecamp is an optimal application for managers who want to hide certain information and files from some employees, to provide selective access to them.
5. Multi-tasking mode: Binfire
Service, free for up to 3 users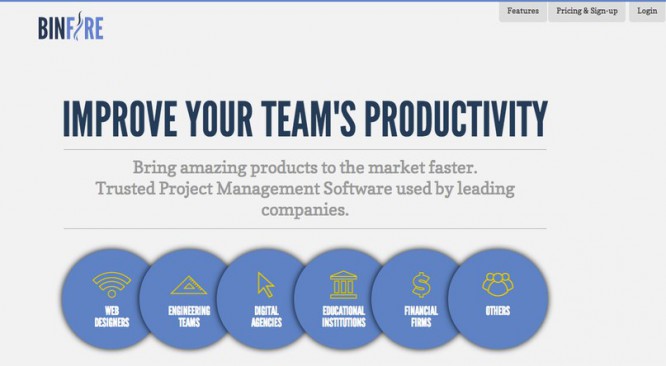 The Binfire service is very similar to Producteev, with the only difference that Binfire's own applications are also equipped with a common interactive whiteboard for live data exchange and calendar. Binfire brings you the convenience of multitasking from one place. Binfire supports social networking indicators by increasing the intensity of online professional contacts on a personal level, giving you the opportunity to use other creative and practical services.
6. Ease of Use: Google Apps for Enterprises
Service, free to use for 30 days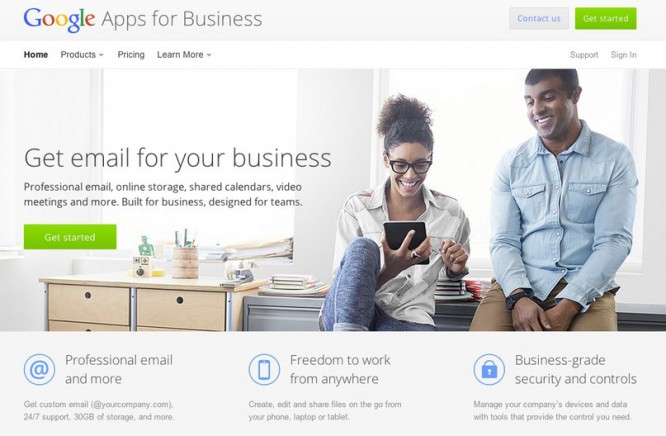 Google Apps is probably one of the most used by you and your manager. Its ease of use allows even small teams to use it without any difficulty. Google Apps lets you store, share, and design project sites and templates. The service provides you with the opportunity to exchange projects generated by you together with your team for professional and personal purposes.
7. Problem Tracking: Goplan
30 days free trial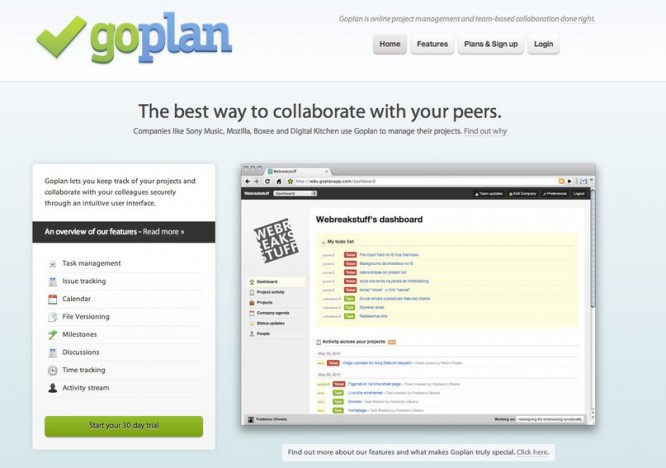 Goplan allows you not only to plan the progress of projects, organize tasks and files in one place, but also track problems that arise when using your account, generate requests for their elimination. Optimal service for teams using collaboration management tools. The application provides quick consideration of customer requests through the system of sending requests, thereby increasing the level of service – and when the client is satisfied, he does not leave you. Goplan also allows your managers to track customer history of issues that your team has had to resolve.
8. Real time control: Glip
The service is free, but limited – 10,000 messages per person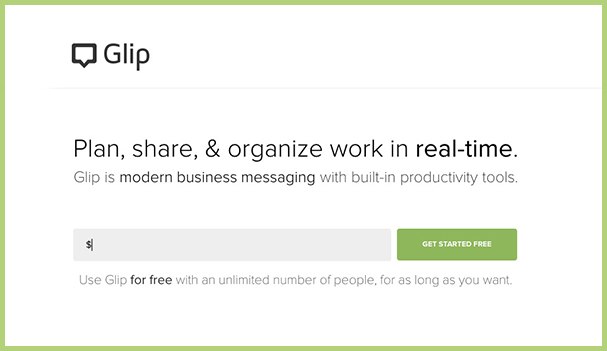 Glip, in essence, is a modern business communication service, whose capabilities are enhanced by built-in functions. It not only provides ease of interaction, but also easily integrates into the structure of resources. The application is convenient for managing content, for conducting marketing projects and distributing the workload of a team, but its main feature is its faultlessness and ease of use. Glip also features a compact Notes sharing documentation editor, plus the ability to collaborate on projects with an unlimited number of collaborators and invited users.
9. Business Expansion: Worketc
14 days free trial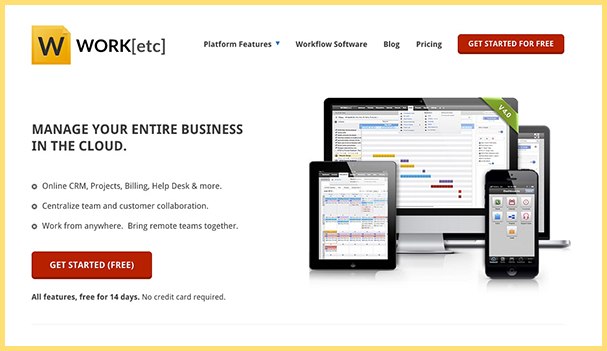 If you are a small business owner but want to take your business to the next level, then you should consider using Worketc. The service provides a preview of the conditions for moving a business from small to medium to large. It contains a platform for project management and customer interaction, supports invoicing and sales registration system. Invoicing and sales clearance support gives your managers and employees the ability to easily use additional customizable tools to market your content.
10. Business crown: ProWork Flow
14 days free trial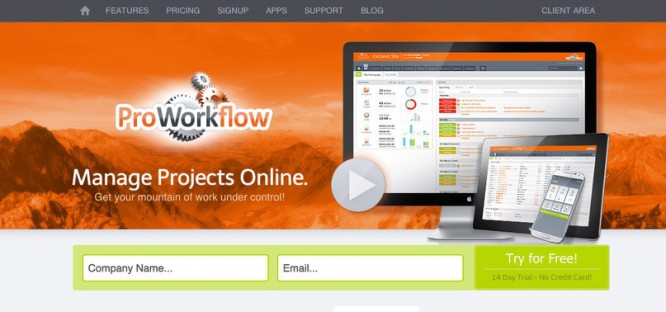 Using basic social media marketing services is sometimes not enough to successfully distribute the workload within your team. If you have a large team under your leadership and you also have a lot of work, then ProWork Flow with its new generation functionality will come in handy. The application will help you track the progress and update the data of several projects of several employees at once – at the same time and in one place. Other features of the service include displaying the team's workload for easy viewing in a dashboard, as well as a timeline and timesheet to make time tracking easier.
Source: coolwebmasters.com
Cover photo: ShutterStock
…