Smashicons: 14,000 vector icons
Smashicons: 14,000 vector icons
Smashicons Is one of the largest commercial icon collections available for purchase.
At the moment, Smashicons comes with 14,000 icons in 27 categories.
If you want to check if there are icons that are right for you, on the official website in the search field, you can enter the name of the desired item, action or whatever.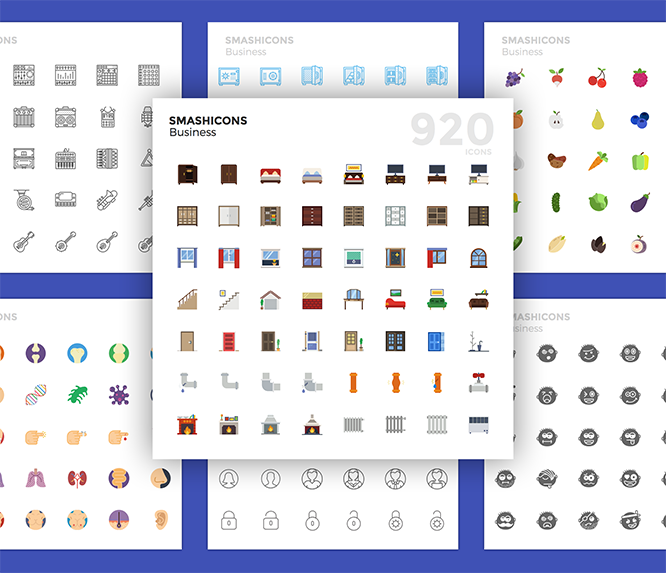 TO the main advantages of the Smashicons icon set include: a vector format that is suitable for use in all modern graphic editors, 4 styles of each icon, a pixel perfect grid on the basis of which all icons are created and a lifetime opportunity for all buyers to request the creation of additional icons for free.
By the way, the authors don't lie about pixel perfect, Smashicons is one of the few icon sets where the original icon size is tied to the pixel grid, and not drawn anyhow.


Smashicons purchase cost
Smashicons icons can be purchased under several licenses:
– Freelance at $ 99
– Agency at $ 199
The main difference between these licenses is that Agency has more options for using icons, and both licenses allow access to all 14,000 vector icons.
You can see the full preview of the Smashicons icon set, as well as purchase it on the official website for a price of $ 99 or $ 199.
Content for members of the Private Forum
You cannot view this material, because not a member Private forum site Infogra. If you want to become a member, read the rules for joining.
…