8 best photo editors for Mac, Windows and iOS
8 best photo editors for Mac, Windows and iOS
For many of us, Adobe's Photoshop is the default graphics editor. However, the versatility of the tool does not mean the expediency of its use in specific situations: an ax is also suitable for splitting nuts, but isn't it easier to take pliers?
Here are ten image processing software that offers a worthy alternative to the leading products in this niche.
Pixlr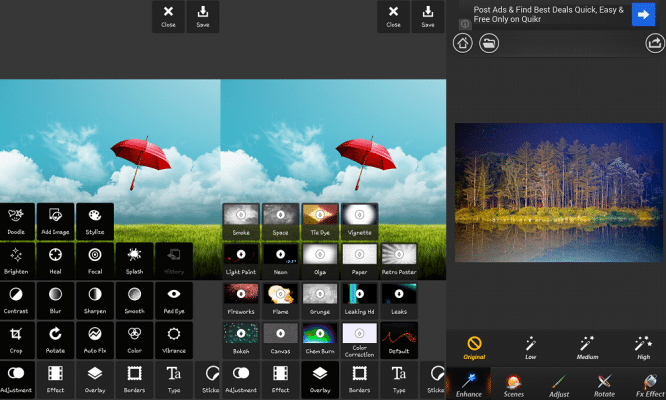 Free online photo editor for iOS and Android, which is positioned as the best in the world and includes over 600 effects, overlays, frames. The app allows you to crop, resize, fight red-eye and even whiten your teeth.
Serif PhotoPlus X7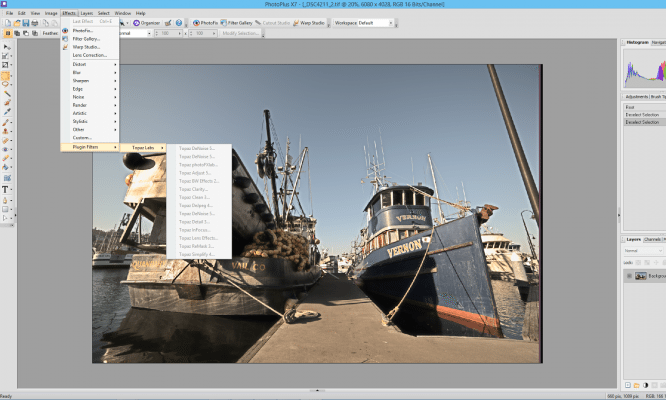 One of Photoshop's direct competitors, with a lower price tag: $ 99.99. PhotoPlus X7 is compatible with Windows XP, Vista, 7 and 8. Novice users run the risk of experiencing some difficulties when working with the program, its interface may not seem very user-friendly. However, in the right hands, the PhotoPlus X7 is capable of surprising.
Aperture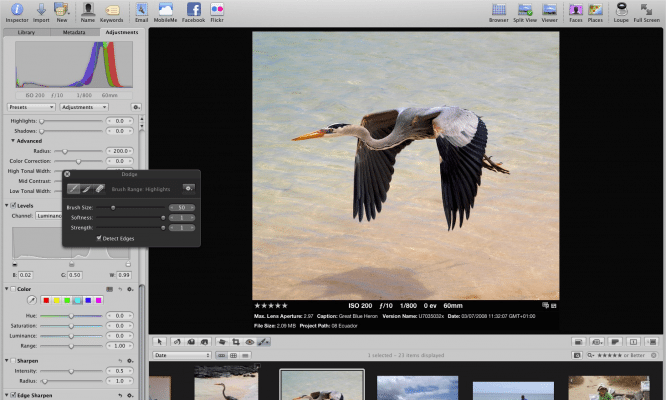 Probably the best solution for Mac photographers. In comparison with Adobe products, Aperture seems to be lighter, but no less functional: for example, with its help you can literally in one click automatically adjust the white balance, make auto gain. There is also a set of brushes and professional photo effects. Price: $ 79.99.
Acorn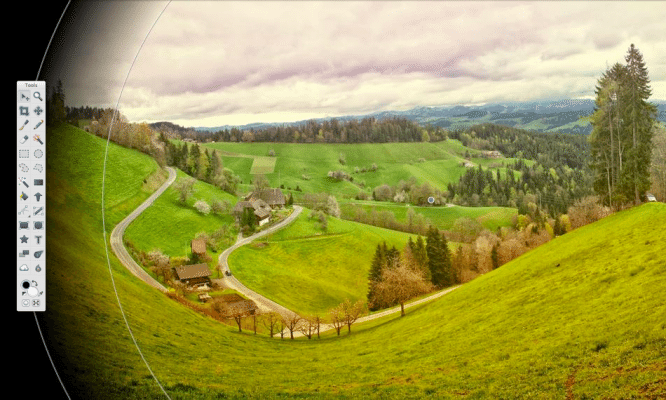 Released in 2007, the Acorn graphic editor for Mac has already fallen in love with a considerable number of artists, including for its democratic cost: $ 29.99. In the last fourth version of the program, an improved interface has been implemented, a non-destructive filter function has been added. You can save and modify custom filters after closing the program.
Affinity Photo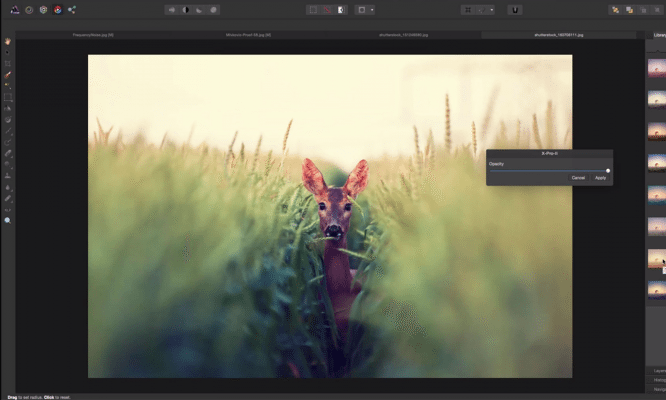 Contrary to popular belief, this is not a clone of the famous Affinity Designer vector editor for Mac, but a standalone product. If the former was billed as the killer of Illustrator, Affinity Photo is intended to be a complete Photoshop alternative. The program was announced in 2015 and so far only a beta version is available, but for free.
By the way, another product from Affinity is Affinity Designer, a vector and raster graphics tool that may well compete with two Adobe products at once: Photoshop and Illustrator.
DxO OpticsPro 10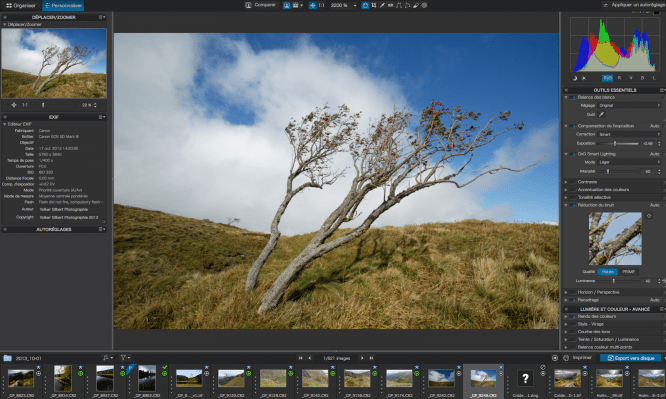 The main task of OpticsPro 10 is converting RAW, and I must say, the program copes with it more than well. In addition, it automatically equalizes distortion and chromatic aberration, allows you to view images and apply a default or custom preset to each of them. Cost: $ 129 for Mac and Windows owners.
PaintShop Pro X7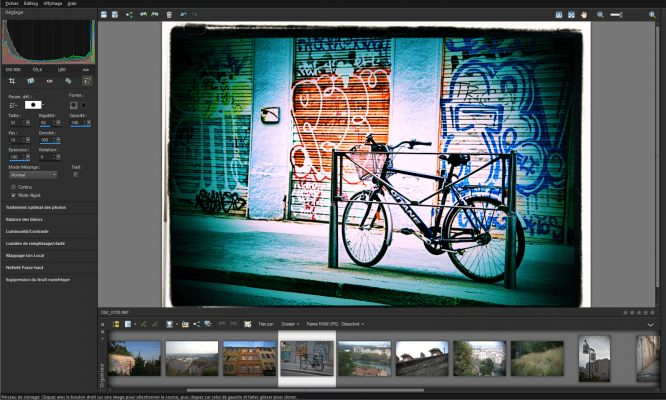 A photo editor for Windows that supports Photoshop brushes and lets you create date-specific selections and share images with friends on social media for £ 59.99. There are opportunities for working with vector graphics and the basic functions required for image processing.
Camera +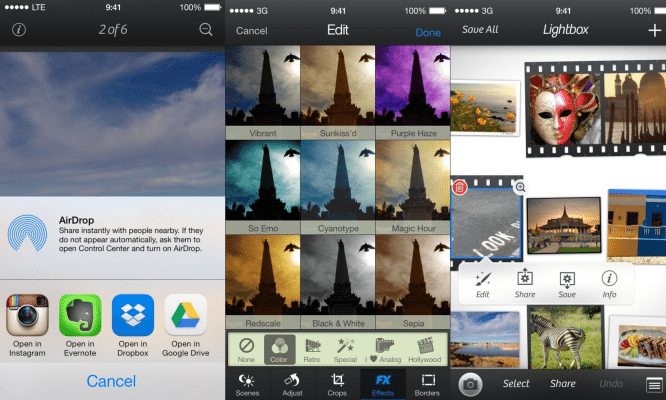 An alternative to the default Camera app for iOS devices. Pricing ranges from $ 1.99 to $ 4.99. Includes settings for the camera and separately for the photo editor. Among other things, it allows you to import pictures into Lightbox.
Author: Denis Strigun
…