40 websites for a designer
40 websites for a designer
A selection of 40 useful websites for designers: search for inspiration, search for pictures and icons for projects, selection of colors, and much more.
1. Telegram channel "Books for designers ?"
Free library of over 380 of the best books on design, composition, color, typography and design.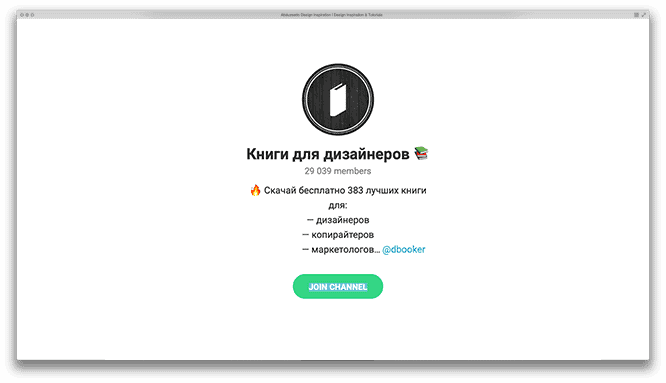 2. studio.envato.com
A community of all freelance designers (freelancers, if you like) to work overseas.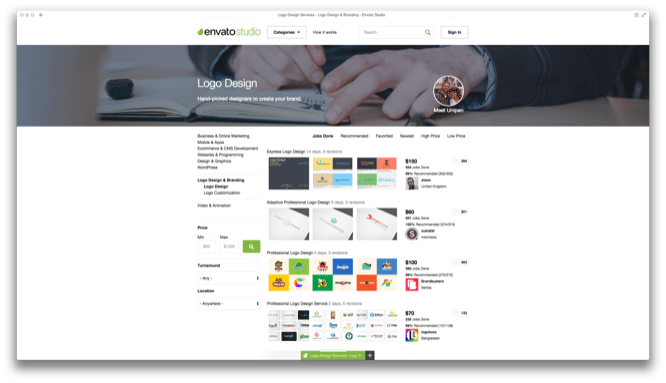 3.fl.ru
A similar community of freelance designers in the Russian version. The offer appears almost every hour, so ears on top and off you go!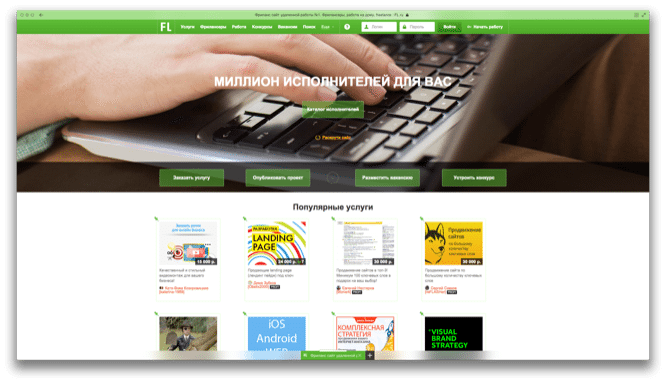 4.computerarts.co.uk
International online magazine about computer art.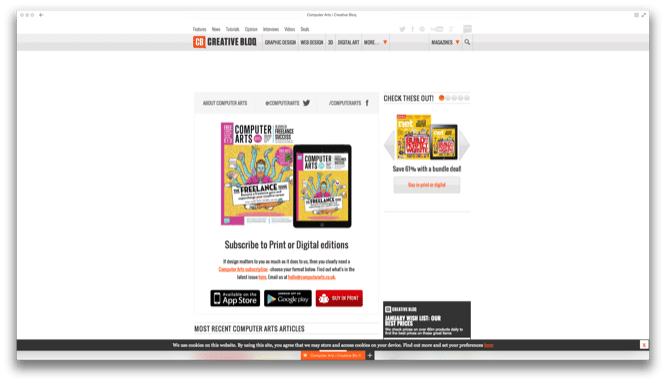 5.edustyle.net
Schools and universities also have the right to be represented in the gallery. This one is especially interesting.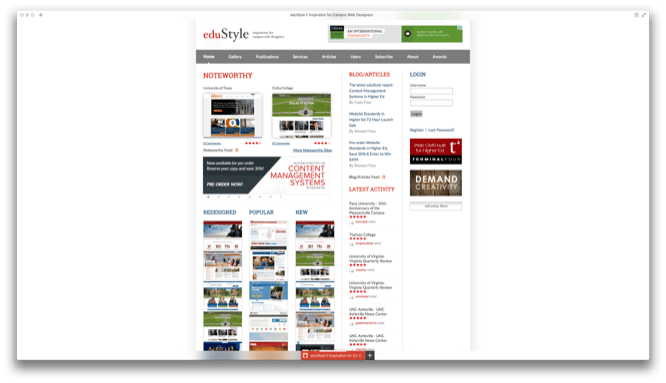 6.davidairey.com
Website by designer David Airey. Here he shares his experience in graphic and logo design.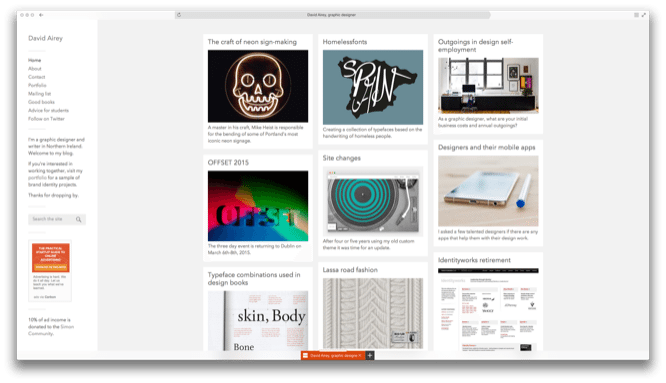 7.behance.net
A site that brings together a portfolio of artists, designers and art people from all over the world. A truly inspiring site, to be honest.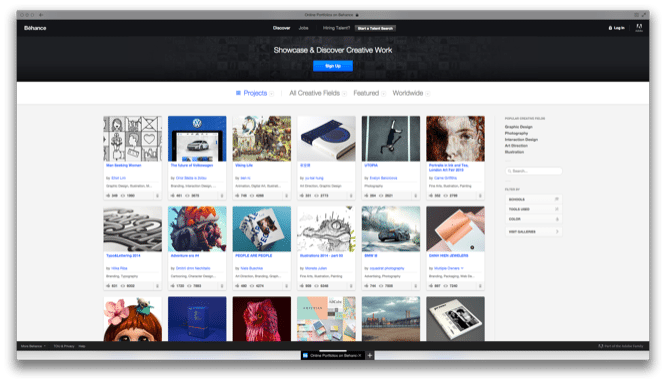 8.pdf-mags.com
A very good resource with all kinds of design (and not only) magazines in PDF format.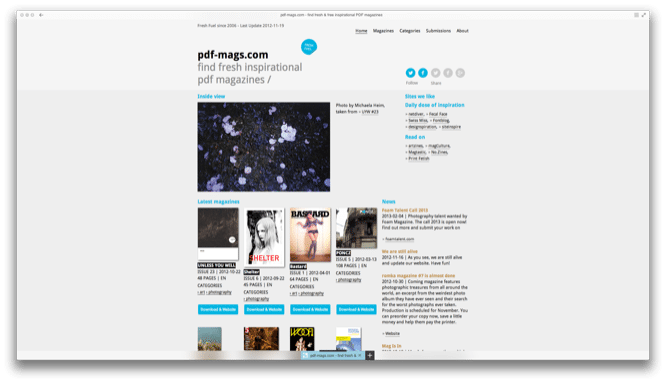 9.cssbeauty.com
Nice gallery. The guys publish very interesting articles about website development and regularly follow the news of their field of activity.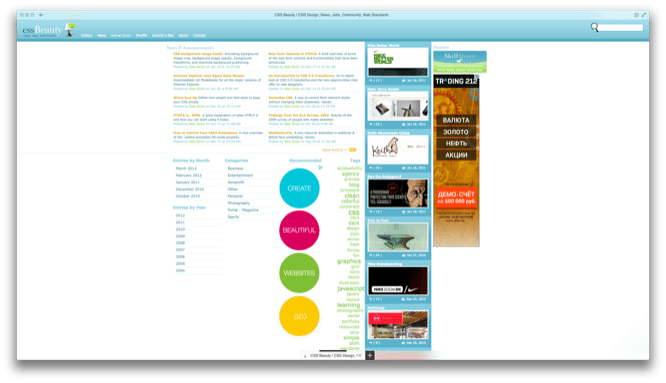 10.artperm.ru
Russian Forum of Designers. Discussions, mutual assistance, discussions of your work and professional problems.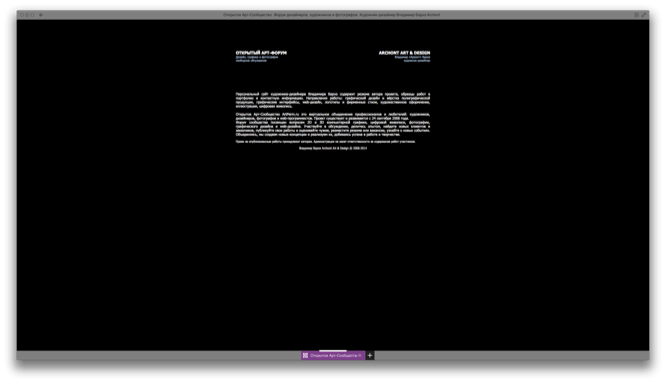 11.designiskinky.net
Australian website about design. Focused on design news only. In general, the site is only about design. Design. And the last time. Design.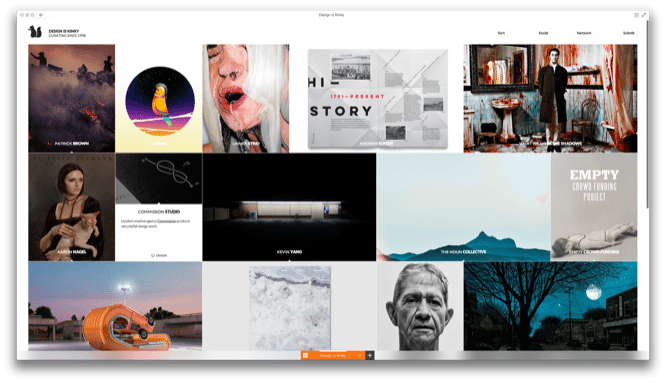 12.freelancefolder.com
Freelance blogging community with regular articles and posts. Very varied.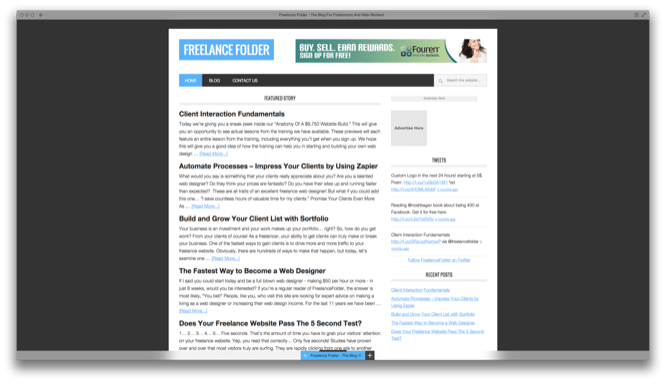 13.bittbox.com
A site dedicated to all design needs. Textures, brushes, patterns, as well as consultation for everyone. And all this is absolutely free, as we love.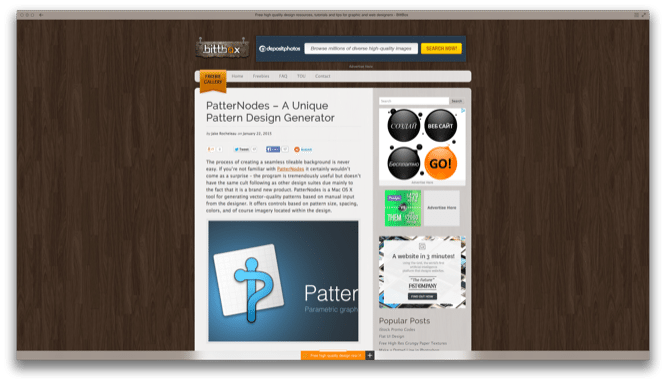 14.allday.ru
Well, this is a well-known Russian analogue site. Here, too, everything is free and of sufficient quality.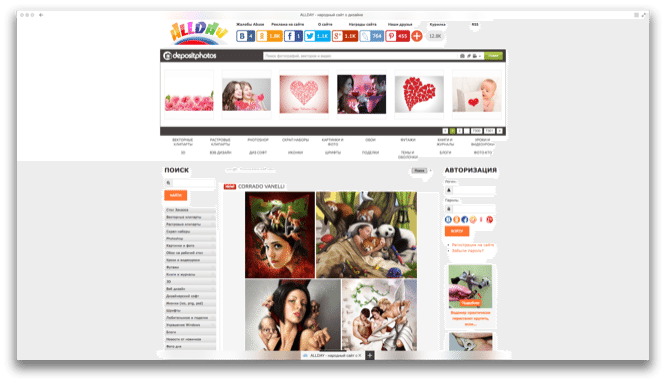 15.lenagold.ru
I can't help but mention this very rich site that specializes mainly in clipart. In general, I strongly advise you to either buy or create unique pictures yourself.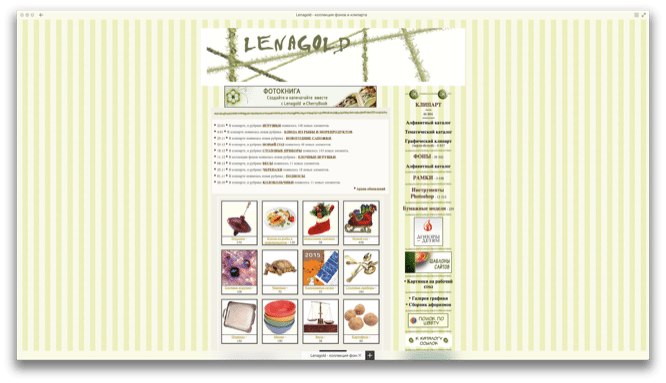 16.vandelaydesign.com
A collection of very good articles from media resources. This site will be especially loved by web designers.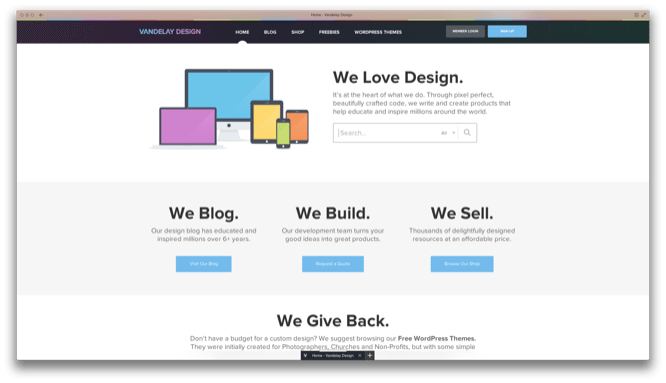 17.youthedesigner.com
This site is full of various graphic design articles. Very interesting and outstanding.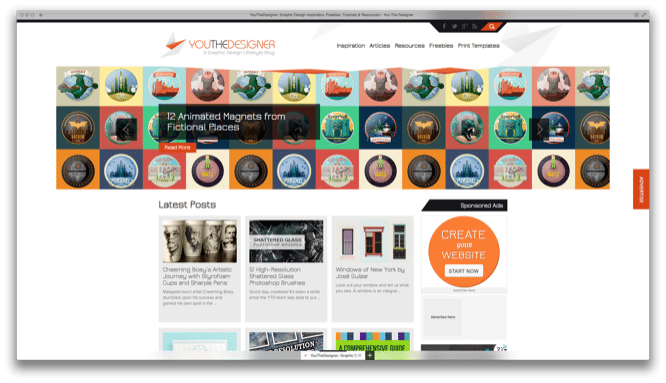 18.designyoutrust.com
A daily design magazine featuring articles on new design trends, news and events, great design portfolios and a selection of carefully curated design projects from around the world.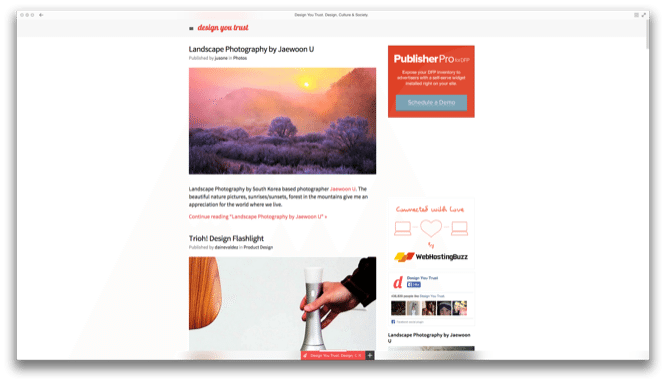 19.lookatme.ru
A large social network, a place where a huge number of authors unite. The site also has a section on design.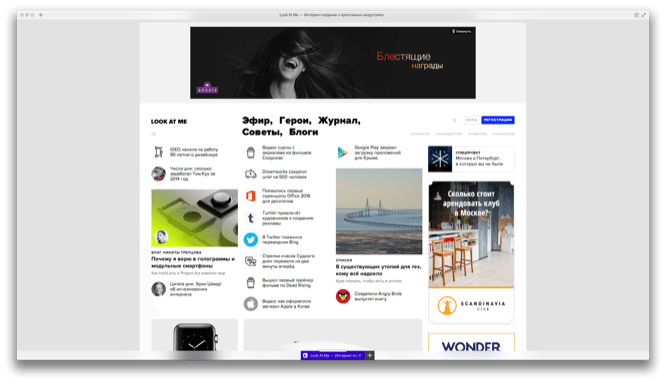 Web design
20.noupe.com
Great site about web design and web development (CSS & Ajax).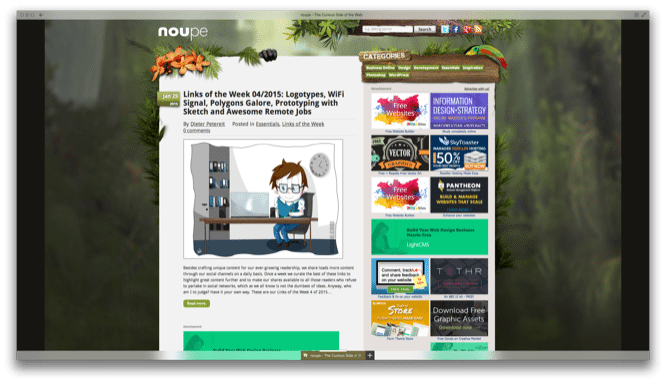 21.smashingmagazine.com
It contains information about everything a beginner developer and a design professional (and in particular the web) need. So if you, the designer, have never heard of this site and have never been here, I'm sorry for you.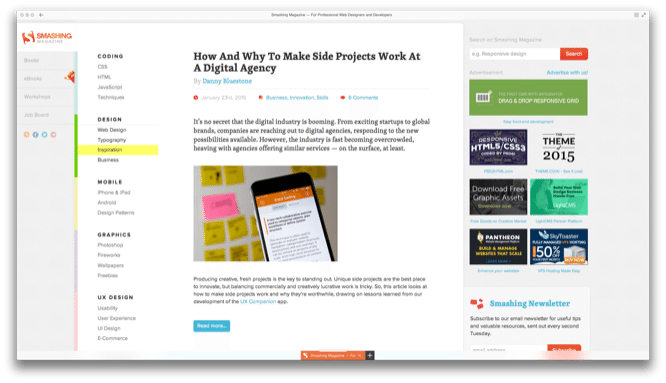 22. thinkvitamin.com
vitamin is a resource for developers, web designers, and entrepreneurs. I guess 50,000 subscribers can't be wrong.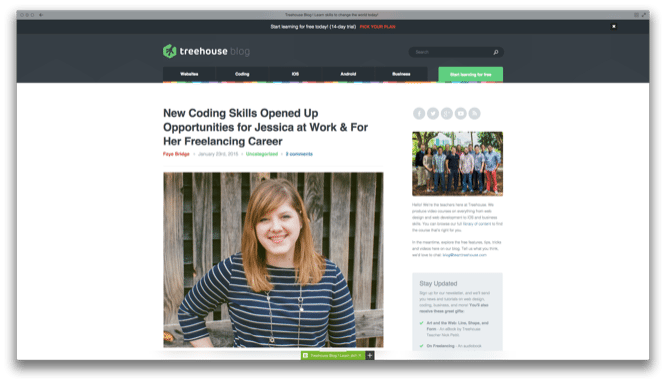 23.24ways.org
Quality articles on design and development.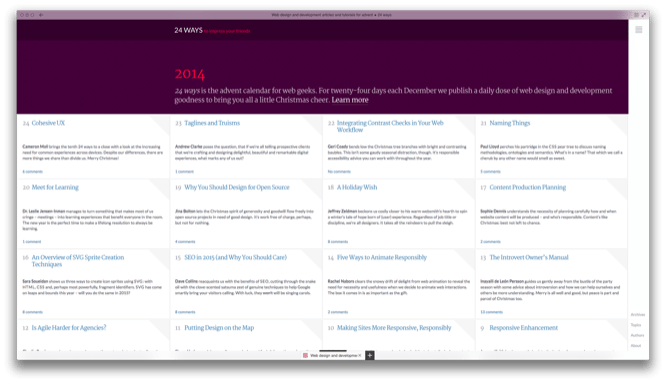 24. alistapart.com
Another island in the sea of ​​web design blogs. Very good and helpful articles from a wide variety of authors.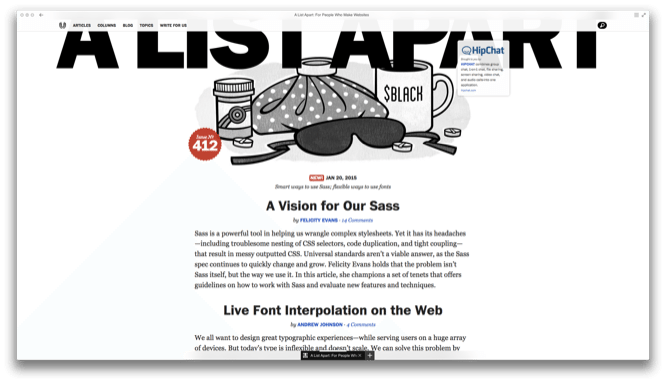 25.sitepoint.com
A very diverse site: graphics, css, ajax …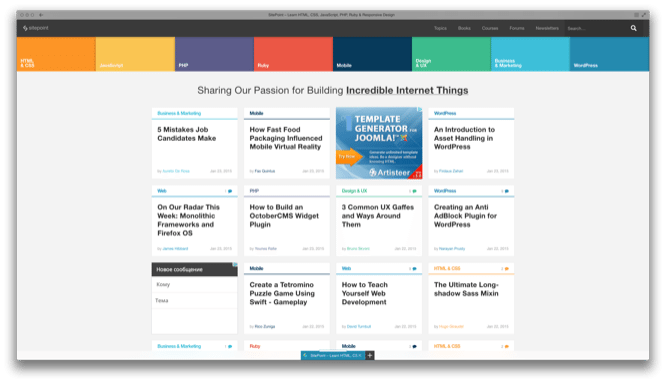 26. design-mania.ru
Here you will find interesting and useful articles on design, layout, usability, and you can also download materials for your projects (icons, brushes, fonts, etc.) The project is useful for both professionals and absolute beginners who are eager to learn the secrets of web design …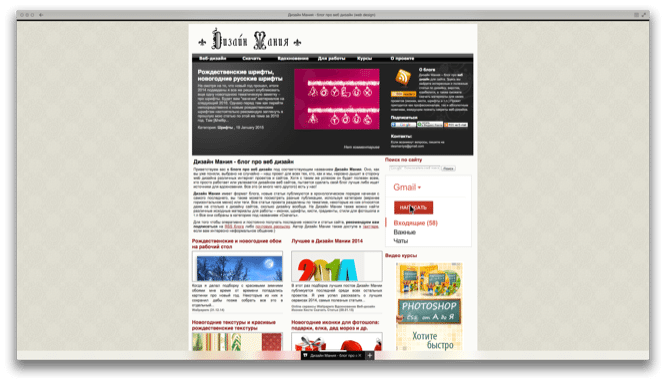 27. designgu.ru
Site with news about web design and not only. Also recently, a section with podcasts was opened on the site (although so far there is only one of them).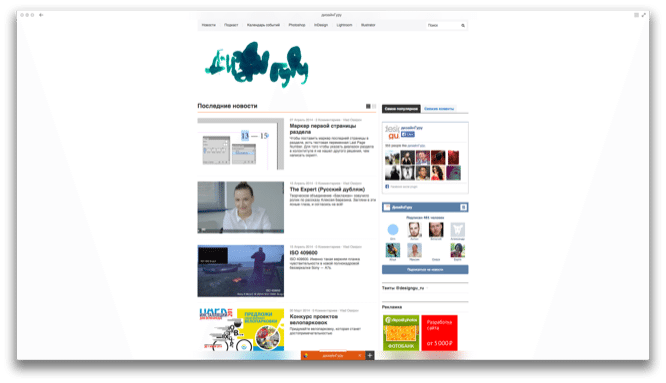 28. webappers.com
A blog containing many open-source sources for web developers and designers.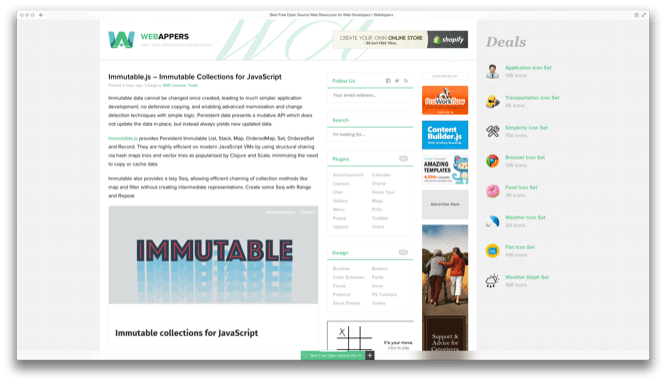 29. happycog.com
On this site, its creators publish their own beautiful websites and share the best of their ideas.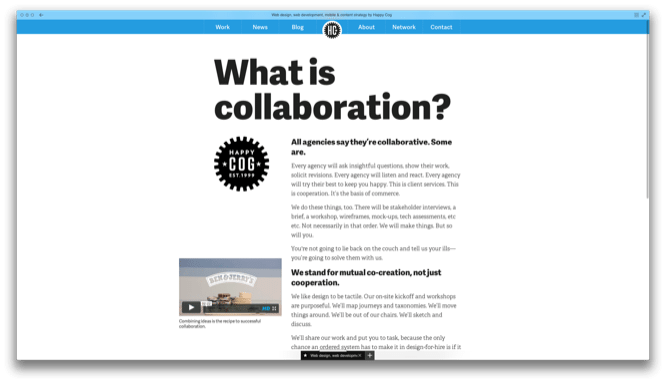 30.webdesignerwall.com
Every designer should know, even if he is not interested in web design.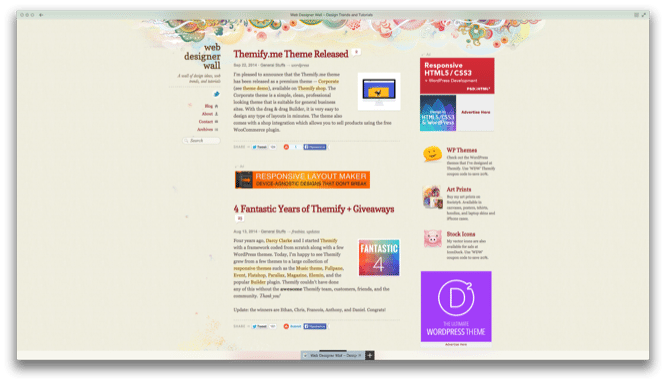 Resources
31. designfloat.com
A site similar to digg.com, only on the theme of design.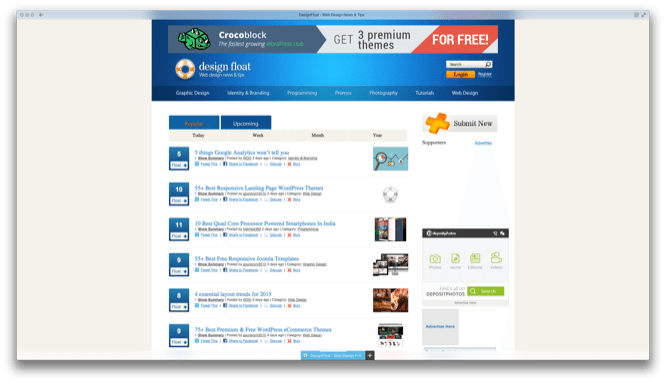 32.psd.tutsplus.com
A site with very good step-by-step web design tutorials for both beginners and professionals.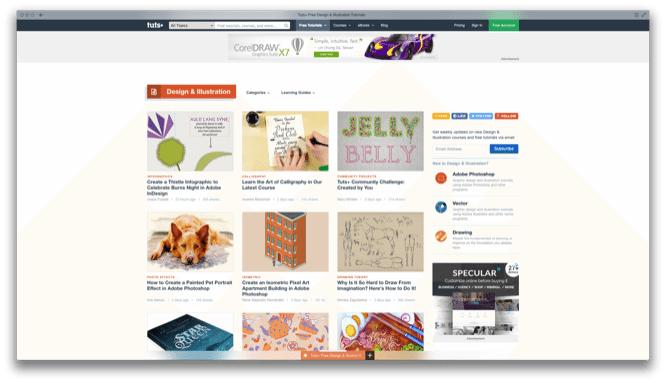 33. bluevertigo.com.ar
I highly recommend this site, which contains links to, perhaps, all the major photobanks on the Internet.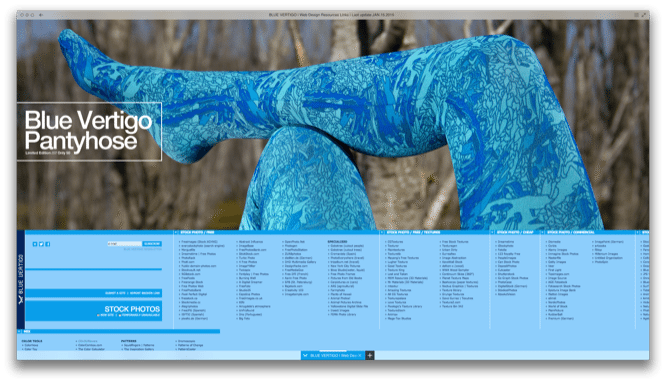 34.sxc.hu
One of the largest, favorite and free online photobanks. A good selection of images of any quality and subject matter.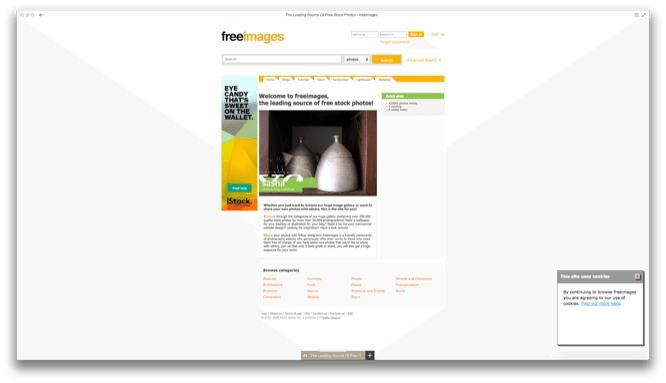 35. iconfinder.com
The name of the site speaks for itself.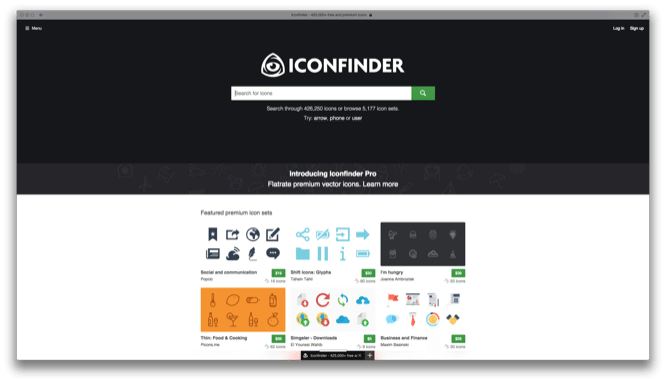 36.dafont.com
One of my all-time favorite font websites. More than 11,000 fonts for every taste.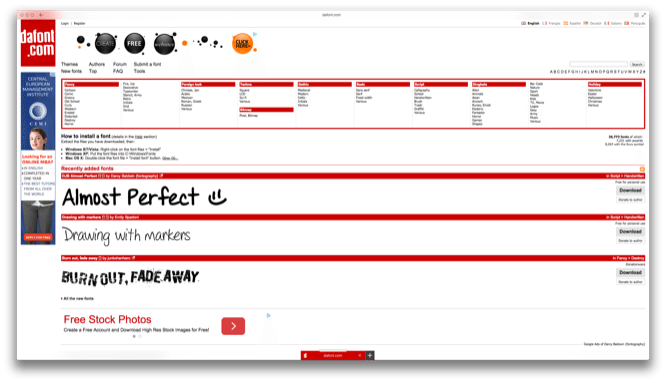 37. womtec.ru
Another site dedicated to fonts. A large number of good, interesting Russian fonts. You can download it for free.
For a more complete selection of purely typography and related resources, see here.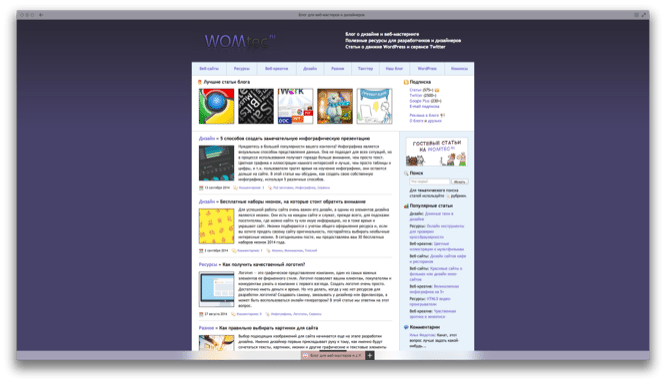 38.w3csites.com
An excellent choice for W3C site developers.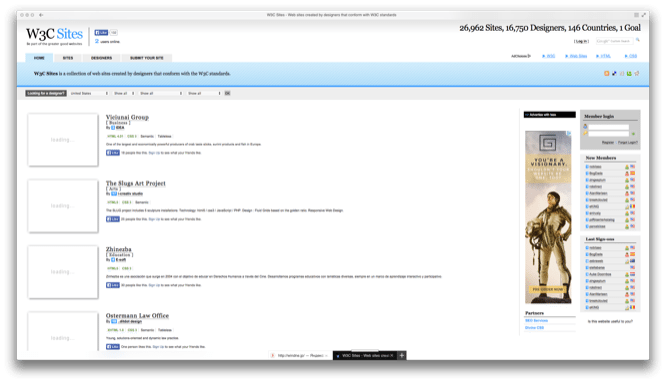 39. colourlovers.com
One of the largest resources with a huge collection of color combinations that can be saved in any format convenient for you.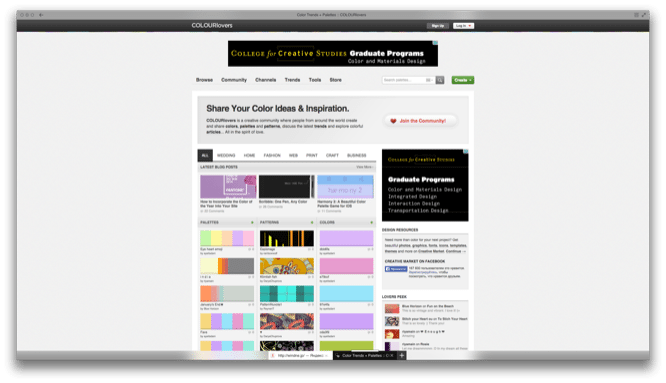 40. infogra.ru
An excellent resource with collections of graphic elements for designers: icons, patterns, blanks, mockups and much more 🙂
41.abduzeedo.com
An excellent site about logos and design in general. (and with detailed explanations)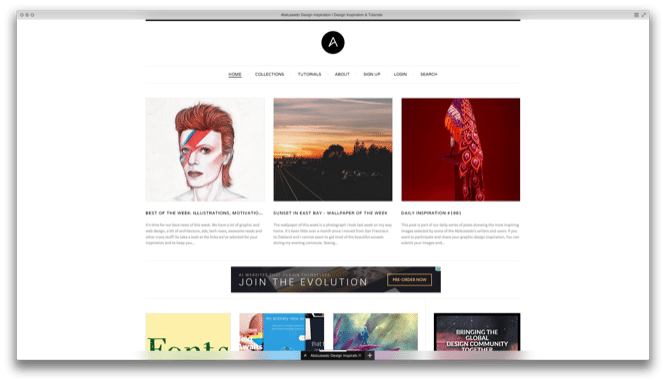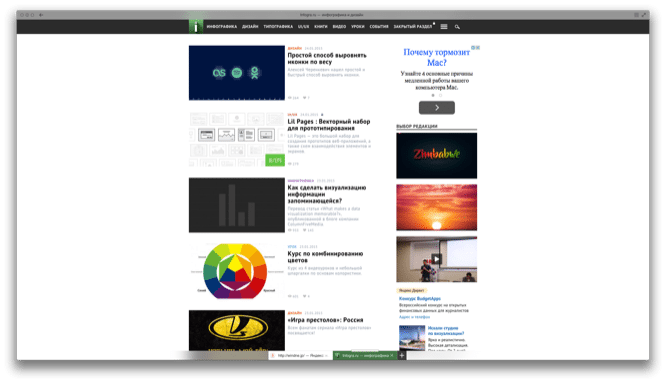 …