30 free online photo, video and music editors
As a rule, all designers, illustrators, music designers and cameramen are very dependent on the software installed on their work computer when working with multimedia files: Photoshop, After Effects, Adobe Premier, and so on. Everything is going great as long as these designers are at their jobs, but what if you need to run a tool on someone else's computer? For this, analogues of most applications have been created: online editors.
Web applications provide the ability to use them from anywhere in the world, you just need good Internet access.
Below is a list of free online editors that will be indispensable when traveling or if suddenly something happens to your work computer, and the result of the work is needed urgently.
Photo Editors
Pixlr Editor
Pixlr Editor lets you work with images with the same tools that are available in Photoshop: lasso, stamp, blur, and others. This is perhaps the best free Adobe Photoshop alternative.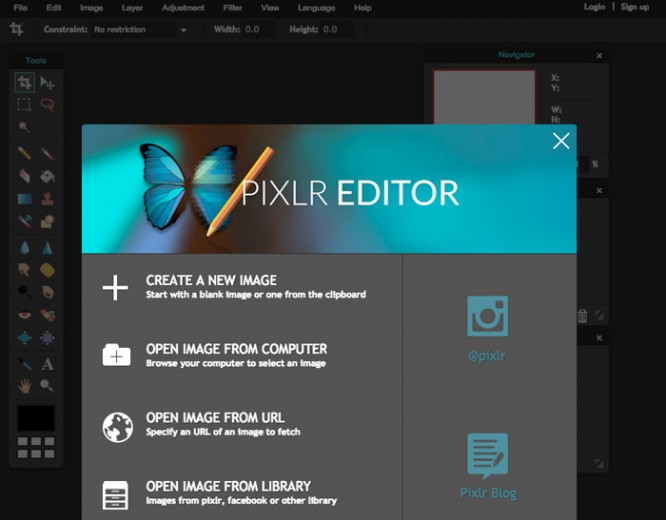 Fotor
Fotor is the simplest photo editor with a basic set of functions: cut, rotate, enhance color, etc. The arsenal has prepared presets for creating collages, as well as the ability to optimize the uploaded image for use as a design for social networks: Facebook, Twitter, Pinterest header.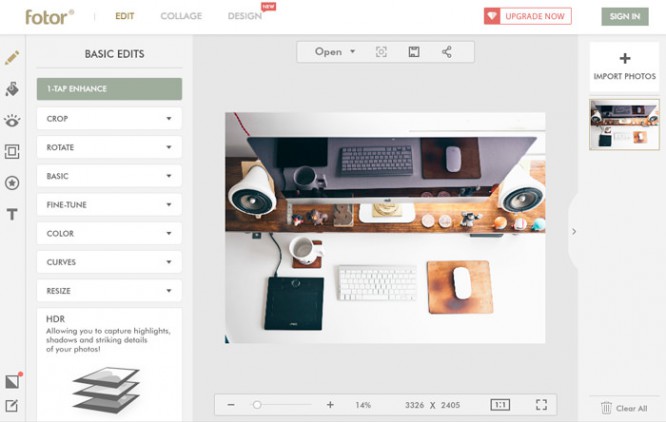 Picmonkey
Picmonkey provides basic photo editing capabilities as well as image optimization for best display on social media. Supports uploading images from a computer, Facebook albums, Flickr'a or via synchronization of folders Dropbox or OneDrive.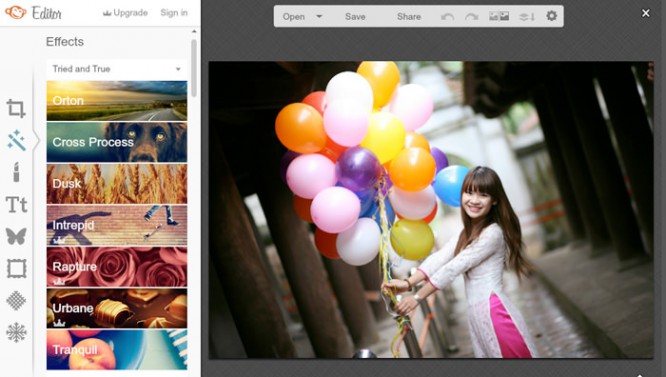 Befunky
Befunky is a developing project with great ambitions and equally great opportunities. Allows you to apply many filters to the image, add frames, text, textures. It's almost an Instagram editor, only online.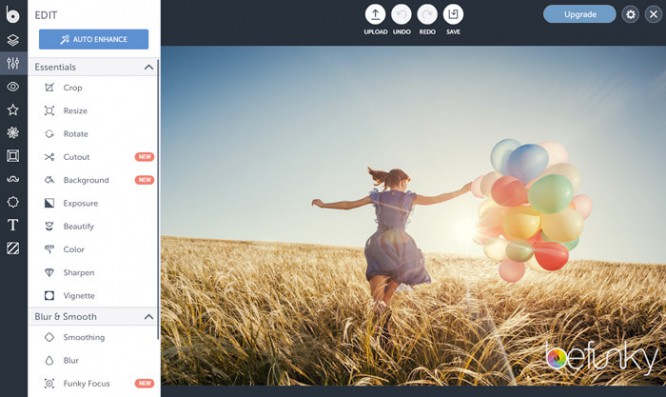 Polarr
Polarr is the perfect photo editor for bloggers, students, and aspiring photographers. Polarr lets you upload dozens of photos at once, add watermarks to them, and apply the same filter to all images. So far, it works only in the Google Chrome browser, tk. requires a WebGL 2D accelerator to work.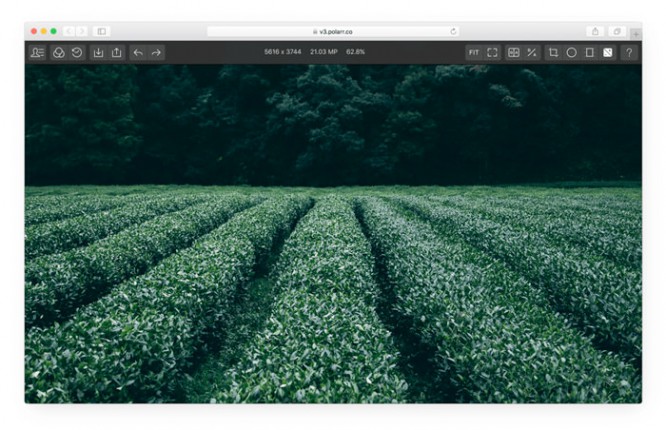 Editor
Editor is an online editor with basic features: crop, rotate, work with color, exposure and sharpness.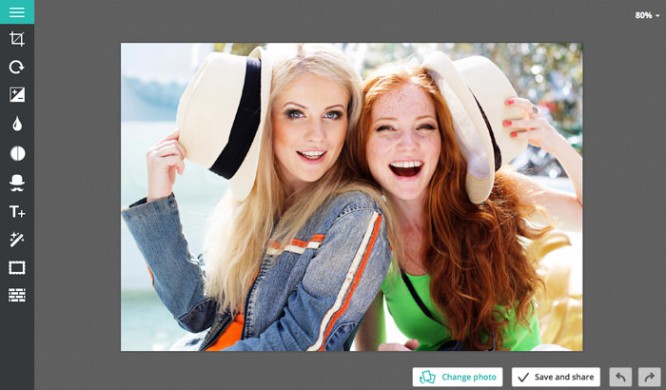 Fotostar
Fotostar is similar in functionality to Editor, but it also allows you to apply photo filters, which are now in the database of more than 50 pieces.
Photo Editor SDK
Photo Editor SDK is a free and very easy-to-learn online editor. This editor is notable for the presence of over 40 photo filters. The rest is an ordinary editor with basic features.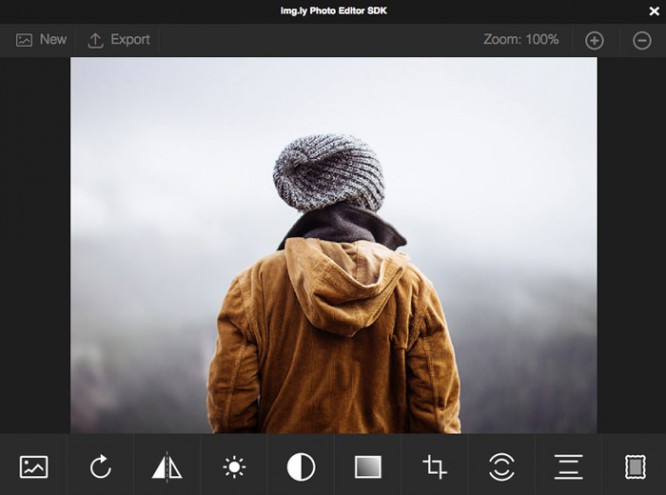 Photofy
Photofy allows you to edit images downloaded from Facebook, Dropbox, Google Drive, Instagram or directly from your computer. Photofy offers users a large set of pre-built templates for photos, and also supports hotkeys for work.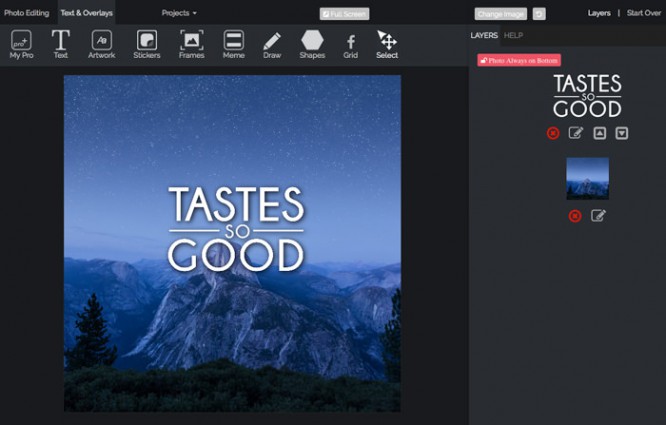 Canva Photo Editor
Canva Photo Editor is a great editor that lets you instantly apply built-in filters to your photos. Upload or just drag the image you want to the workspace and start editing!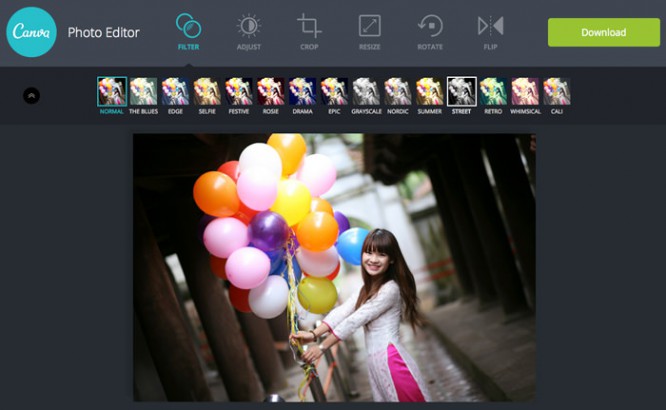 Photoshop Express Editor
Photoshop has online versions that are lighter and simpler than the desktop version. Basic editing options are available in the online version: working with white balance, light areas, dark areas, focal point, etc. Some standard Photoshop filters are also available in the online version: crystallize, pixelate, pop color and others.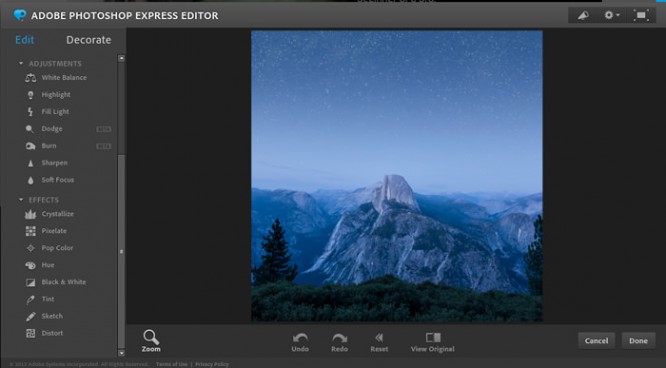 …