20 content creation tools
20 content creation tools
Service team for work in social networks Sociate made a selection of useful tools for creating images, animations, infographics and videos: everything for creating quality content.
Creating and editing images
Crello – a cool new tool for creating graphics in a variety of formats. There are thousands of templates, layouts and decoration elements here, as well as a good selection of Cyrillic fonts. The service is free to use, some paid layouts cost $ 0.99.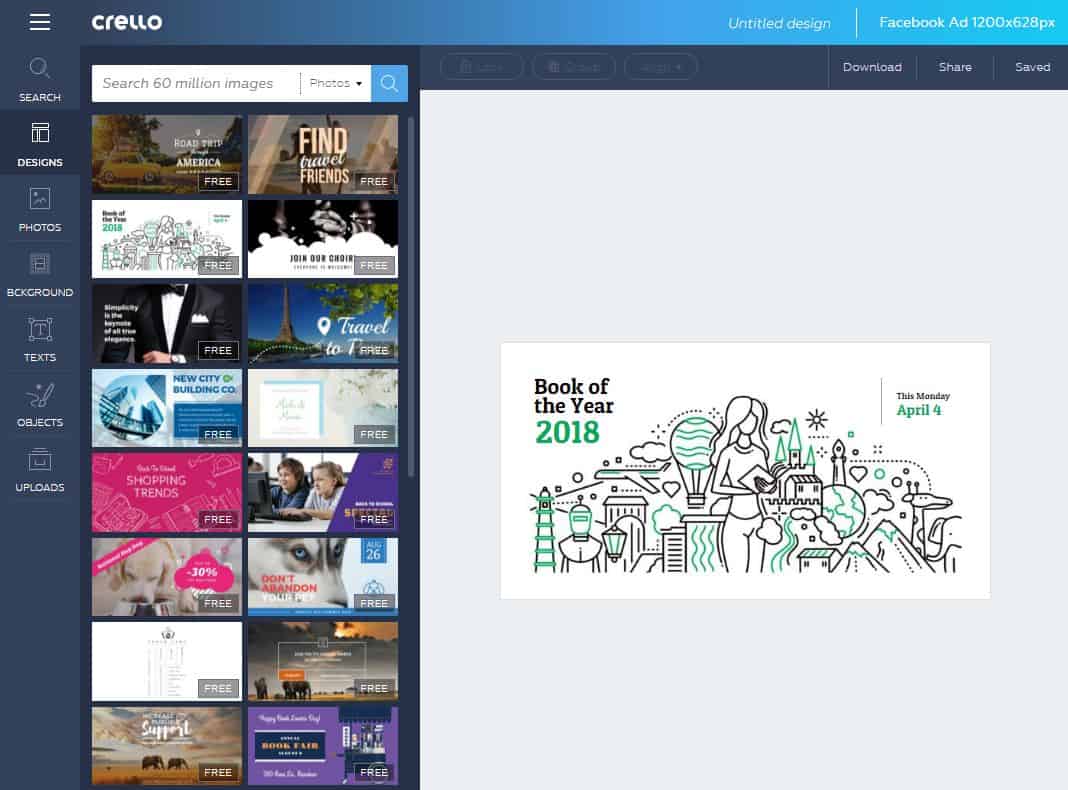 Picture.plus – a service for creating images for posts, community covers, product cards and collages. There are not many templates in the free version, but there are options with a watermark. Access to all templates will cost 399 rubles per month.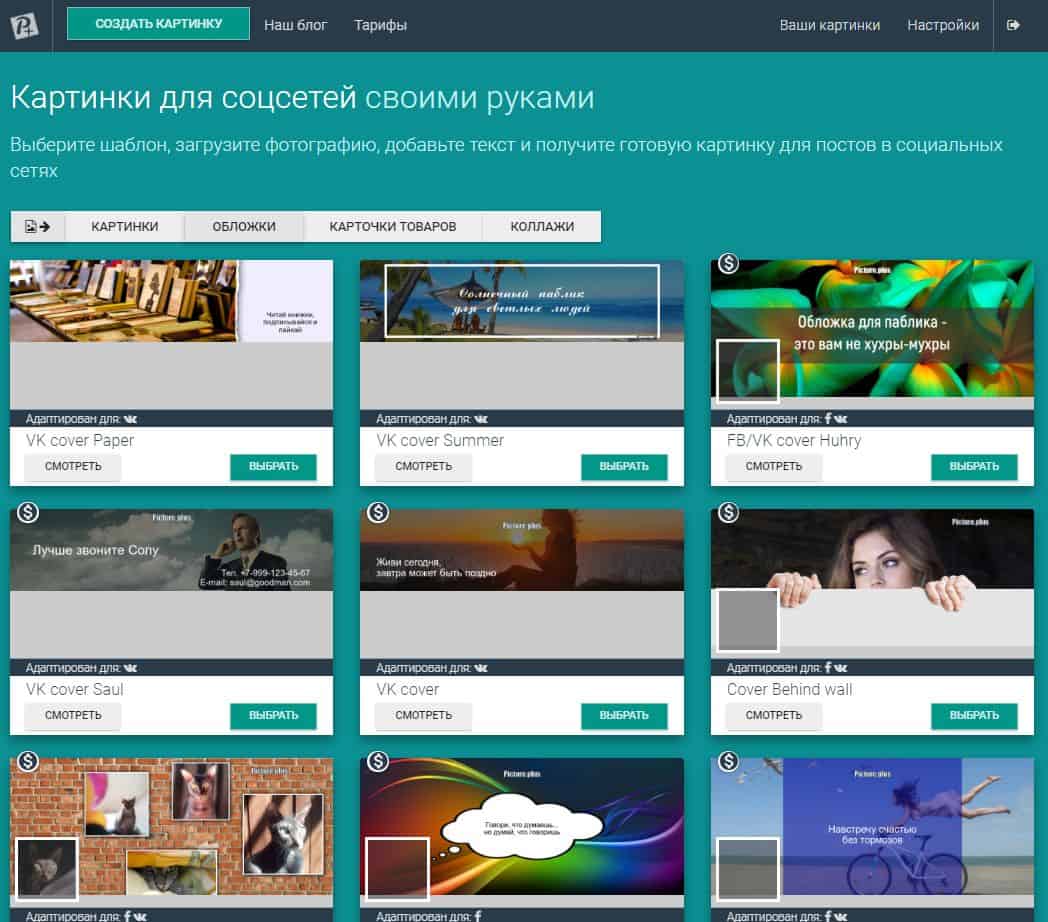 Stencil – a tool that has its own library of photos and icons for creating images for publishing on social networks. The free plan includes the creation of up to 10 images per month, the paid version – up to 50 images for $ 9 per month.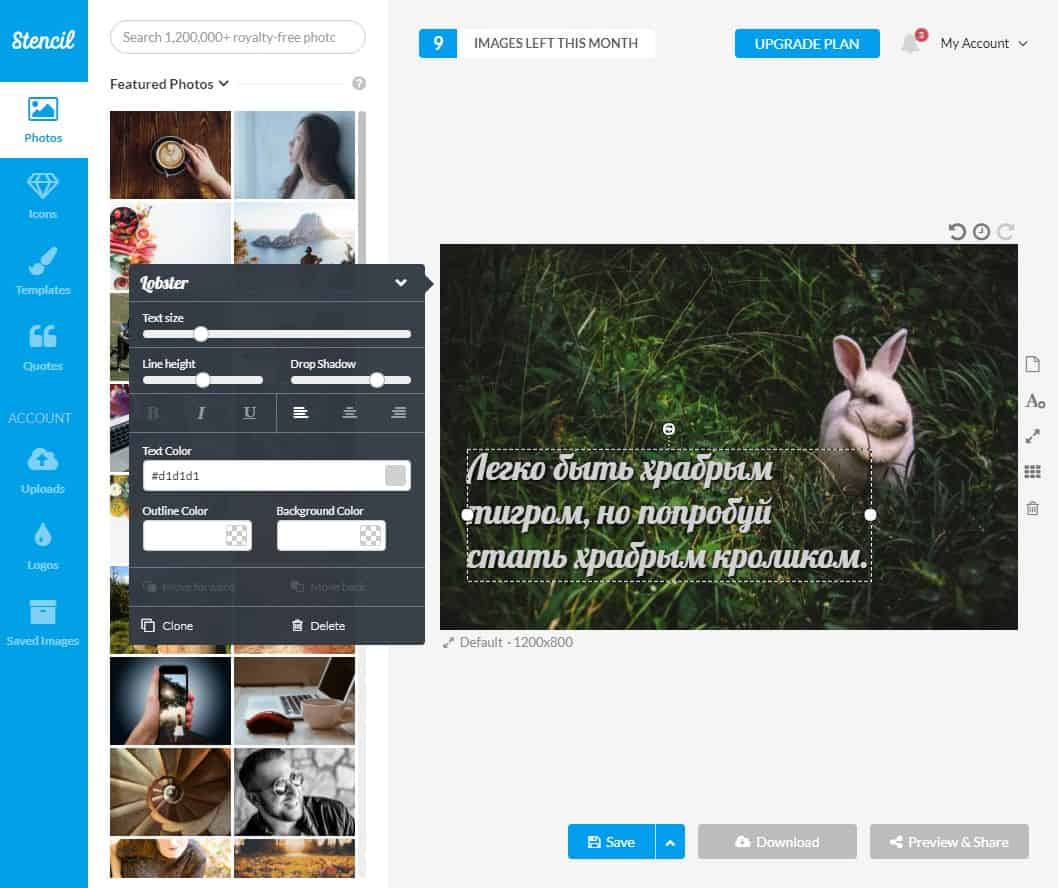 Through Pablo by Buffer you can quickly create images for Facebook, Twitter, Instagram and Pinterest. This is another service with a simple and straightforward interface. To create an image with text, you can upload your own image or use the search for free images from photo stocks. Pablo is completely free tool, no subscriptions or registration required.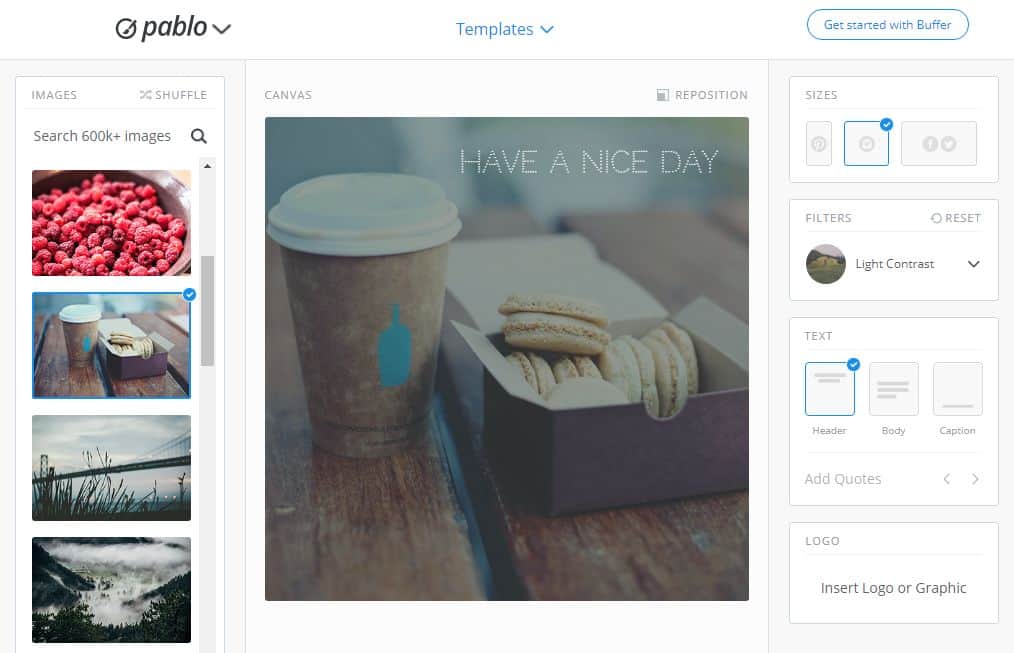 Recitethis Is one of the simplest tools to style text or quotes. Type your text, choose a template for design and download the finished image. The service is completely free, but a watermark is added to each image.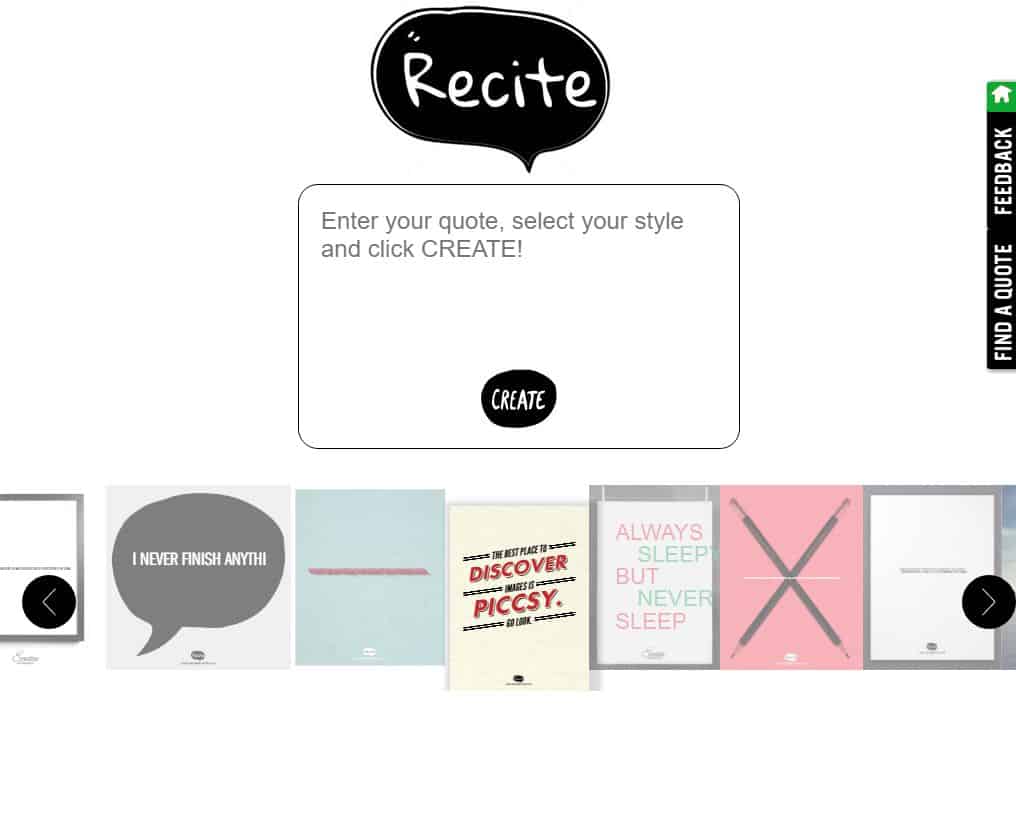 Canva has long become a popular service among SMMs. Even with a free library of templates and design elements, creating an image will take a few minutes. If the free version is not enough, you can expand the service for $ 12.95 per month + 30 days of free trial period.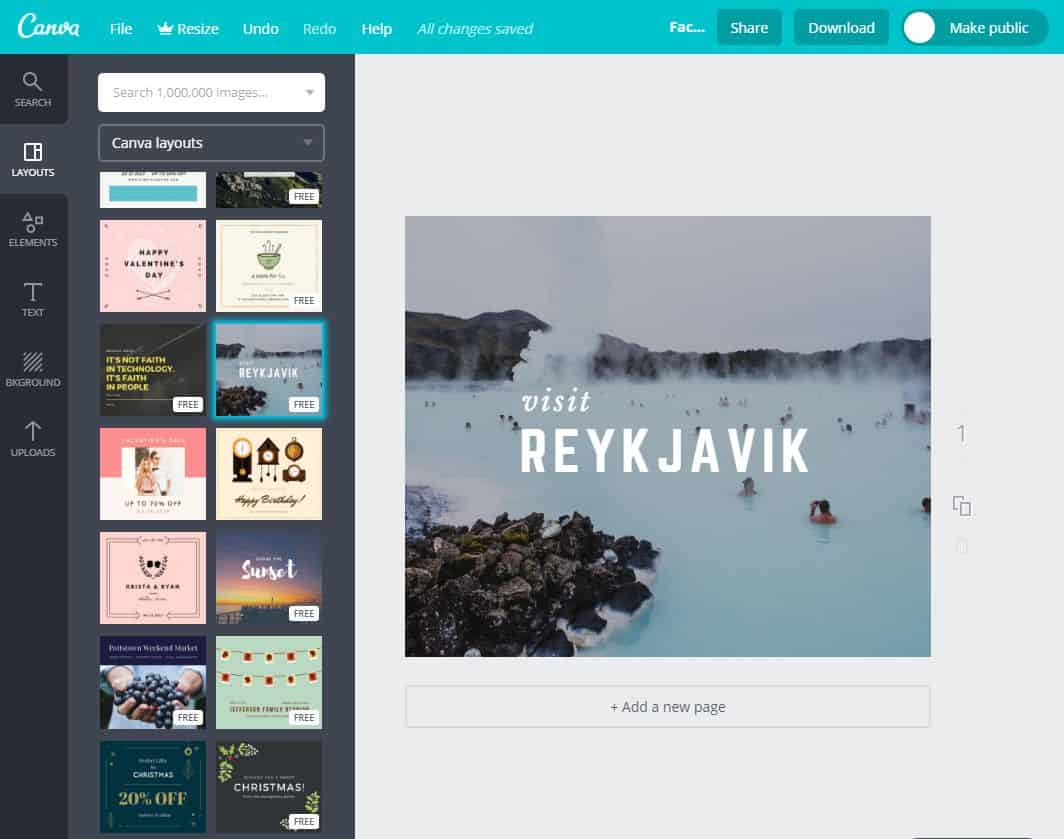 Fotor – a convenient service for image processing and creating collages. To create stylish content, there is a large selection of collage templates, backgrounds, and additional decorative elements. Most of the templates and images are available for free. It costs $ 3.99 per month to use the "premium items", there is a 7-day trial period.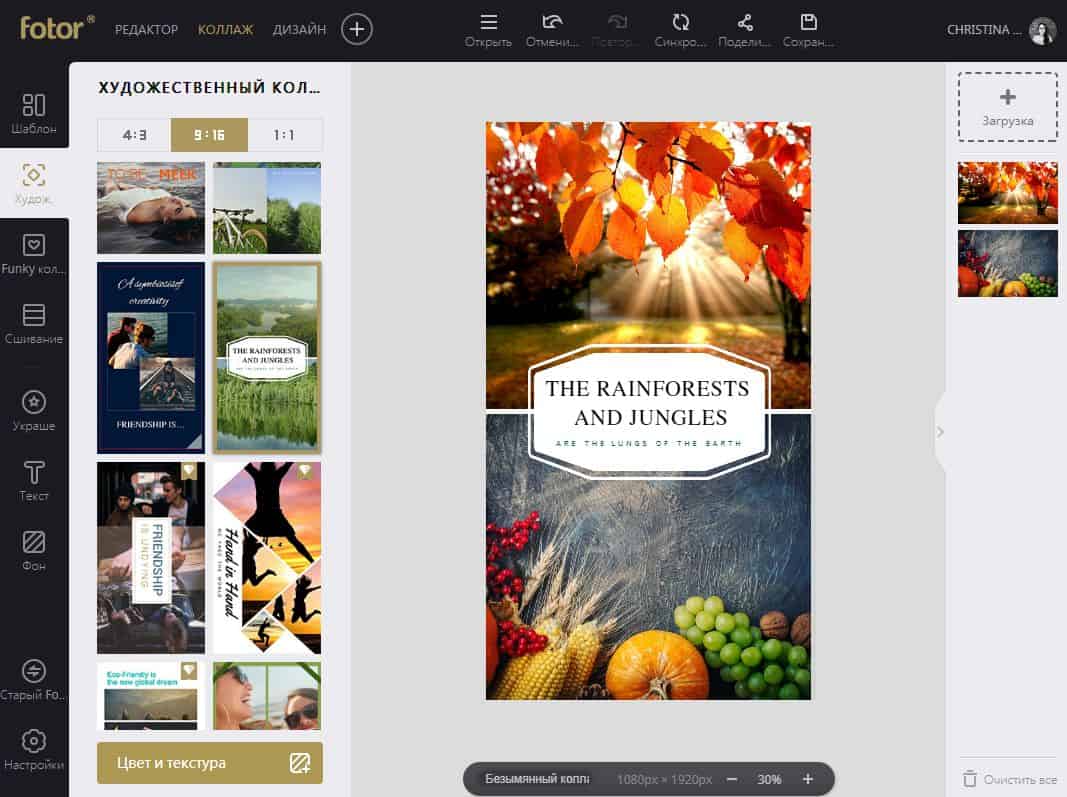 Create GIF animations
In creating gif, it will be an excellent helper GIPHY… It takes a couple of minutes from downloading the video to downloading the result. And by searching the GIPHY library, you can find the animation you want without creating your own. The service is completely free.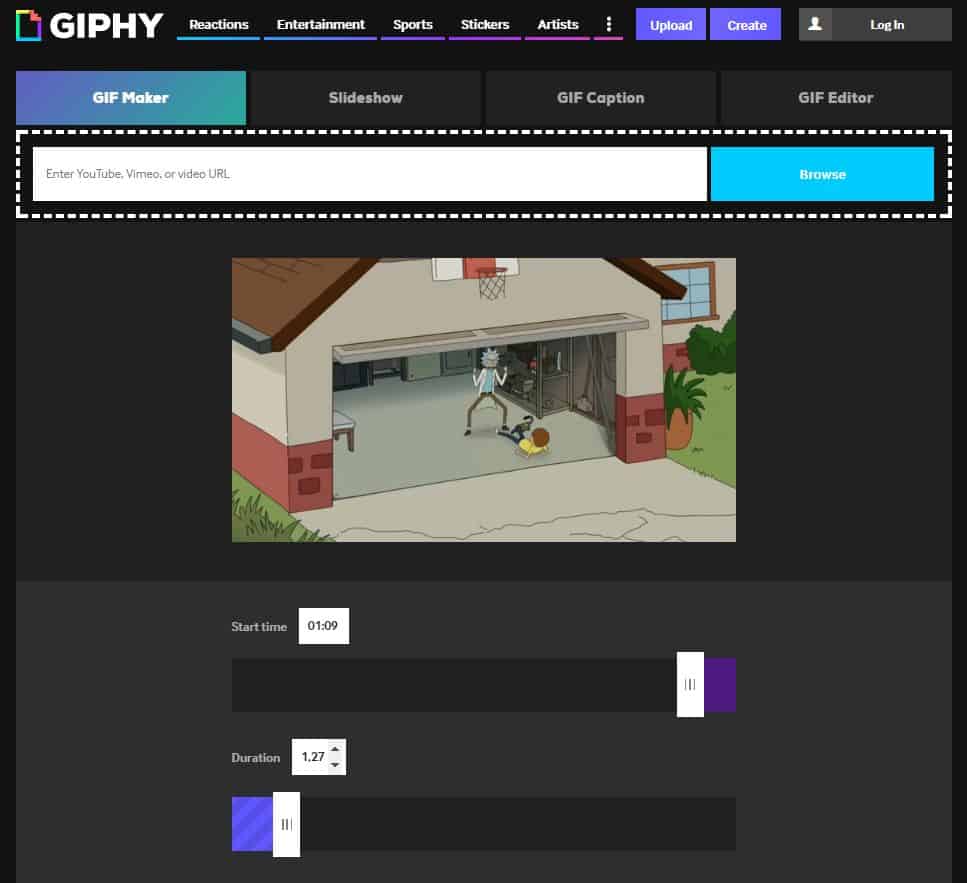 Gifs.com Is a cool service for creating gif from videos and editing your own gifs. In Gifs.com, you can crop gifs or change the basic tone, and add additional animation from templates. The service is free, but all created and edited gifs will add a "gifs.com" watermark. It costs $ 7.99 per month to get rid of the watermark.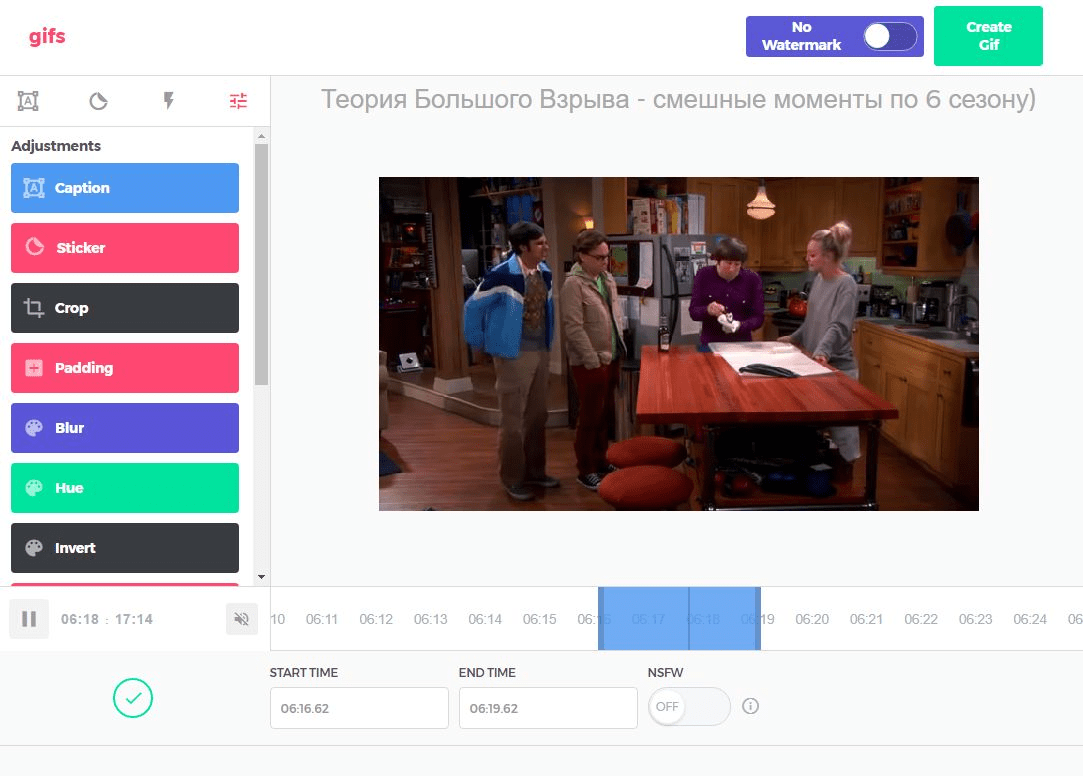 Makeagif Is another online service for creating gif animations from videos. The method for creating gifs is similar to the previous ones, but there are fewer tools for customizing gifs. The service is completely free.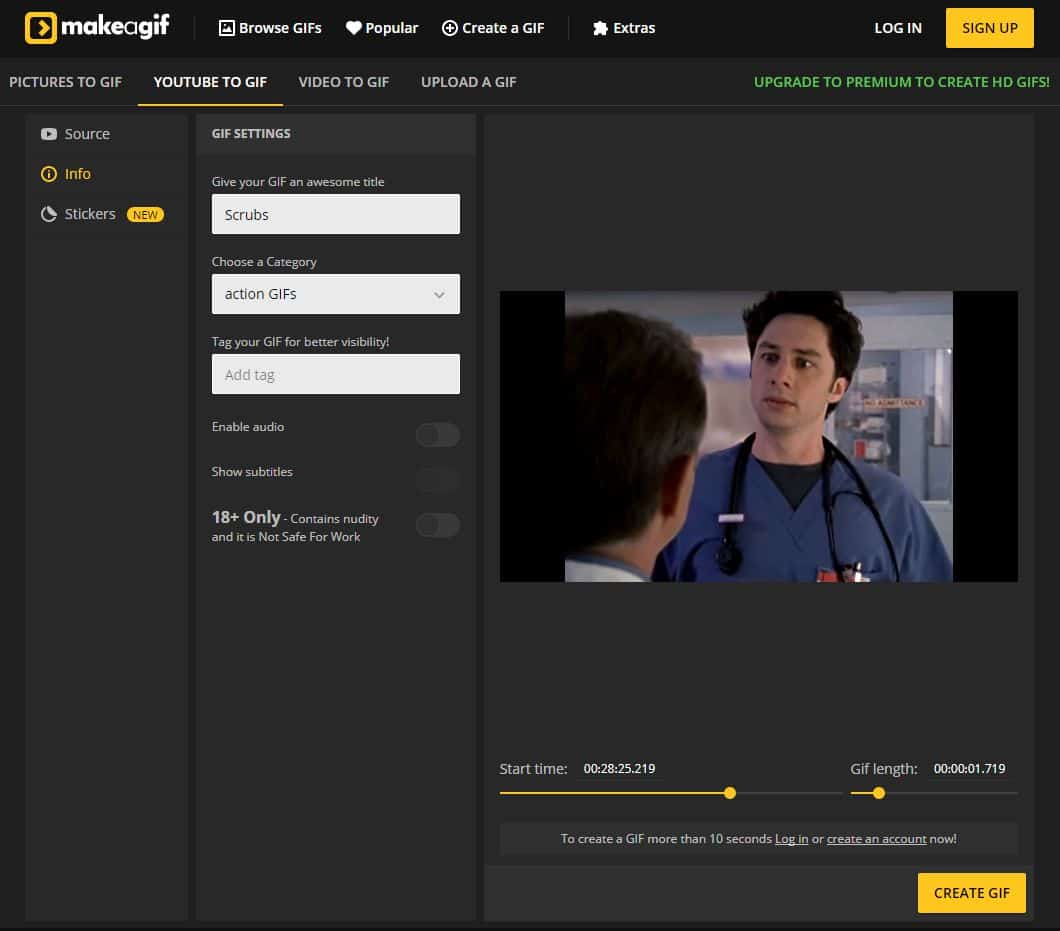 When creating gifs for advertising posts, we advise you to take a closer look at Gifmachine… The service has templates for creating selling gifs and a handy editor that will help you edit the background, text and animation speed. The first 5 gifs are free, then you can choose a tariff plan with a gif package or for a while. The cost of one gif is 159 rubles, but the larger the gif, the lower the cost.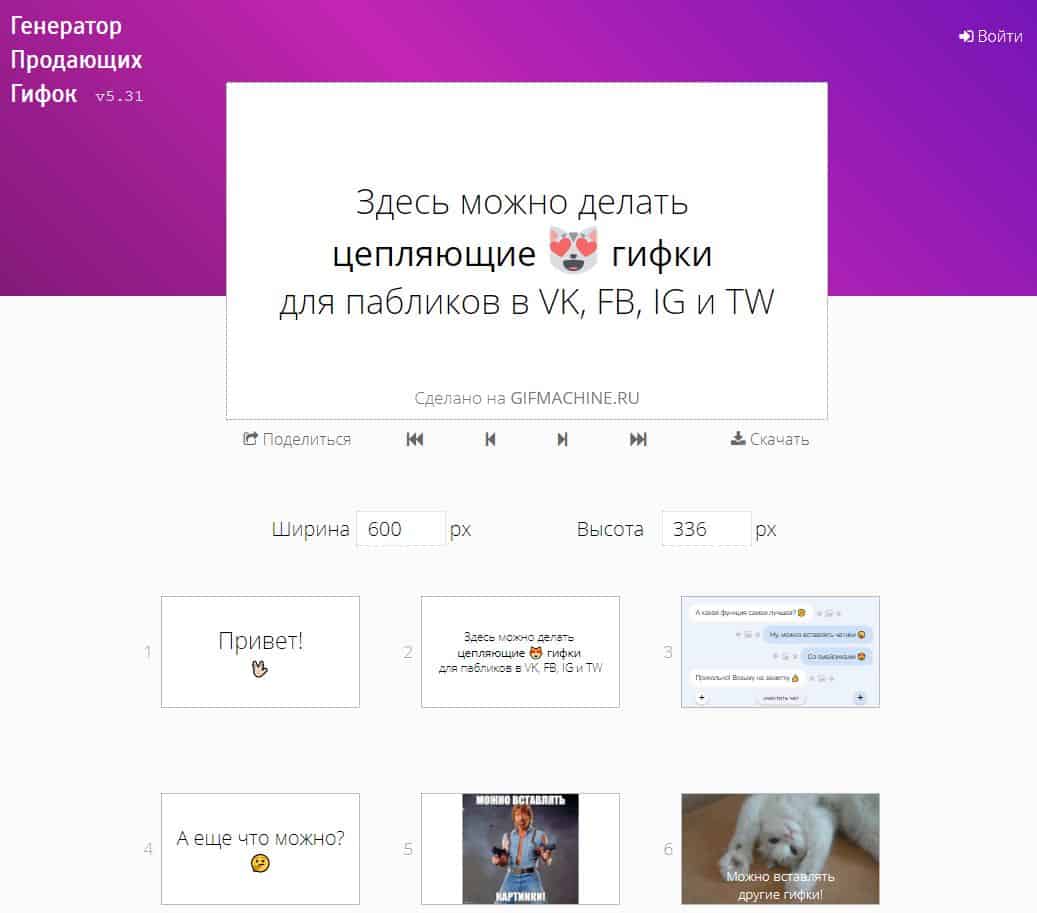 Creation and infographic
PiktochartIs the most popular tool for creating infographics. The free version offers 10 infographic templates. In addition, a large library of backgrounds, images, icons, graphics and decoration elements is available. Even if free templates are not for you, you can easily create your own project in a convenient editor. The paid version has over 600 templates available for $ 15 per month.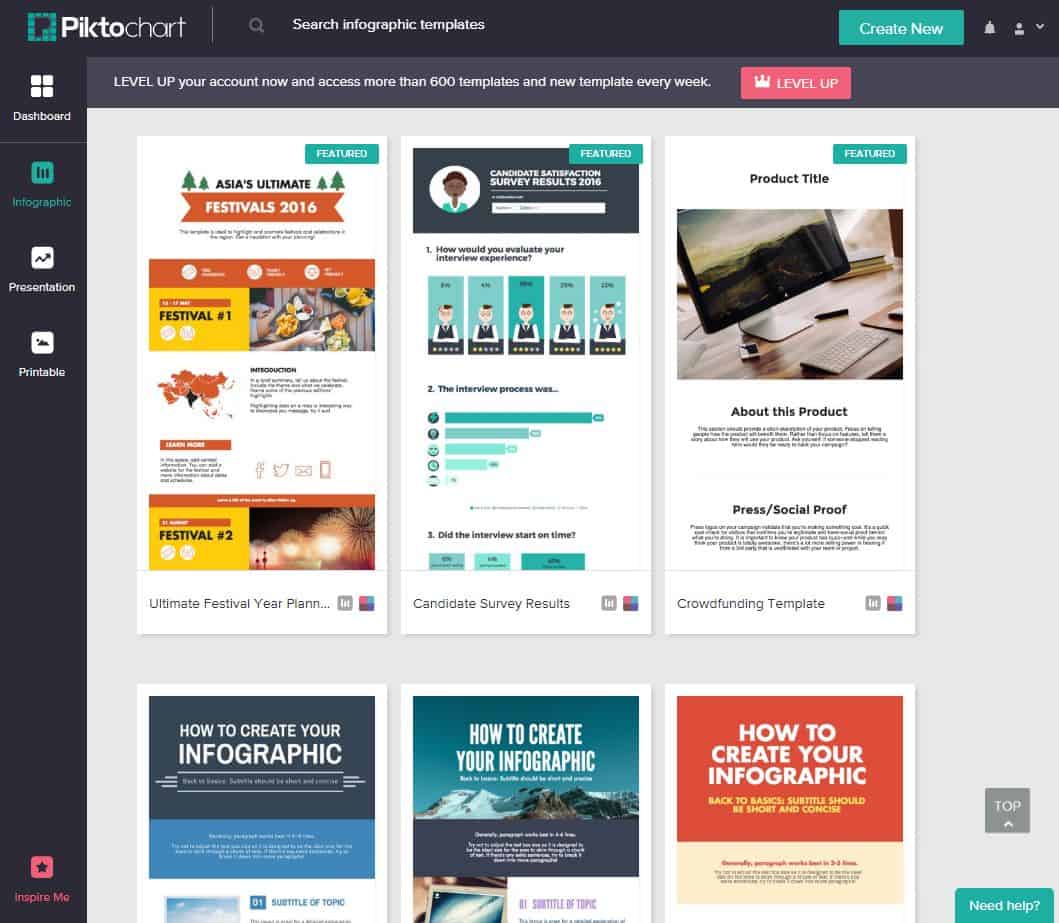 If you want to create a simple graph or chart, we recommend using Google Sheets… Select the data on the sheet in the table, click Insert – Chart and customize the display of the chart in the menu on the right. Is free 🙂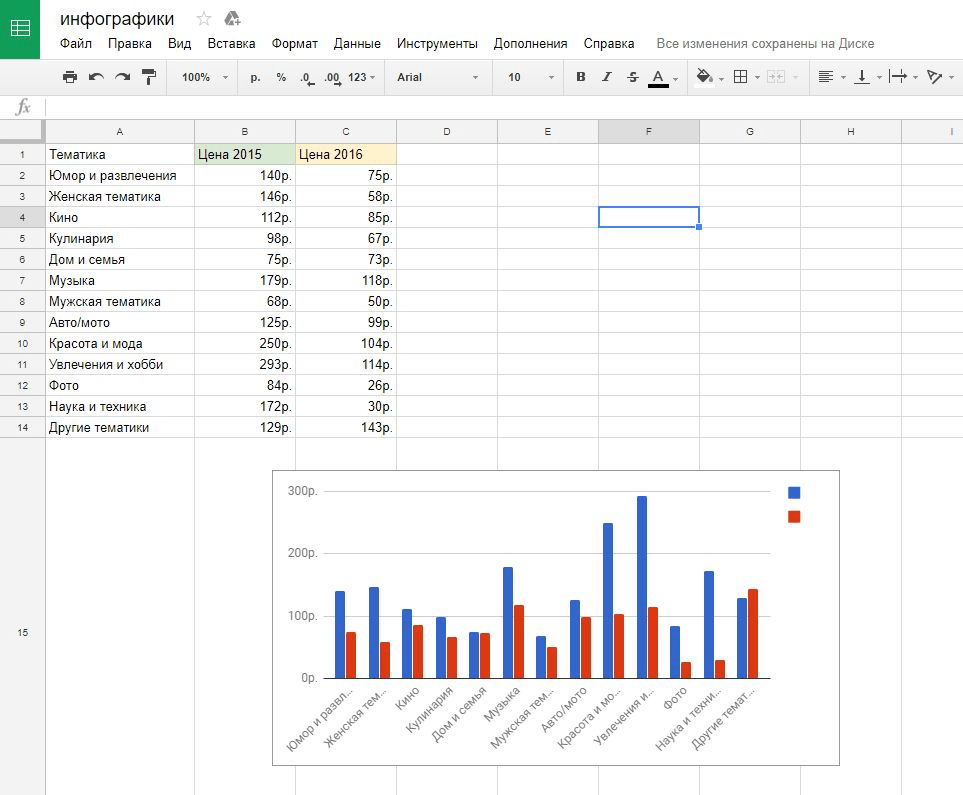 Venngage – a tool with a convenient and intuitive interface. The database of templates is divided into topics, which helps to quickly find a suitable format. The free version contains everything you need, but you can only create 5 infographics. For $ 19 per month, you can use the service without restrictions.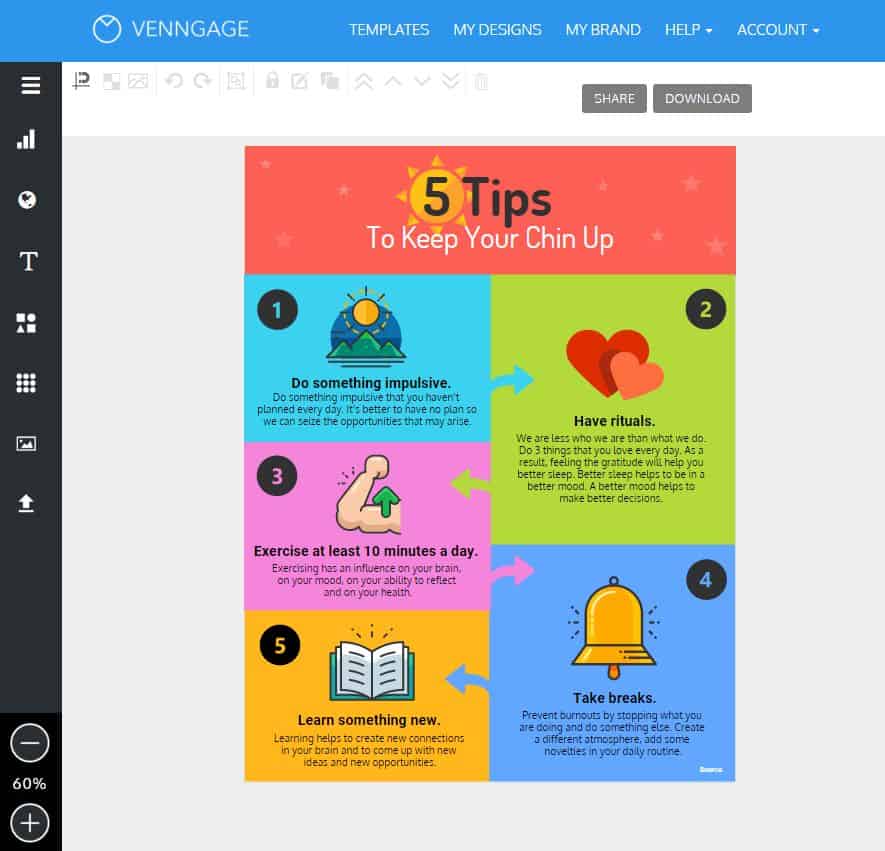 Another free tool for creating maps, graphs and infographics is Infogram… The free library of the service includes about 100 types of maps, 40 types of diagrams, as well as several thousand images and icons. To work with the service without restrictions, you should connect a subscription, the cost of which starts at $ 19 per month.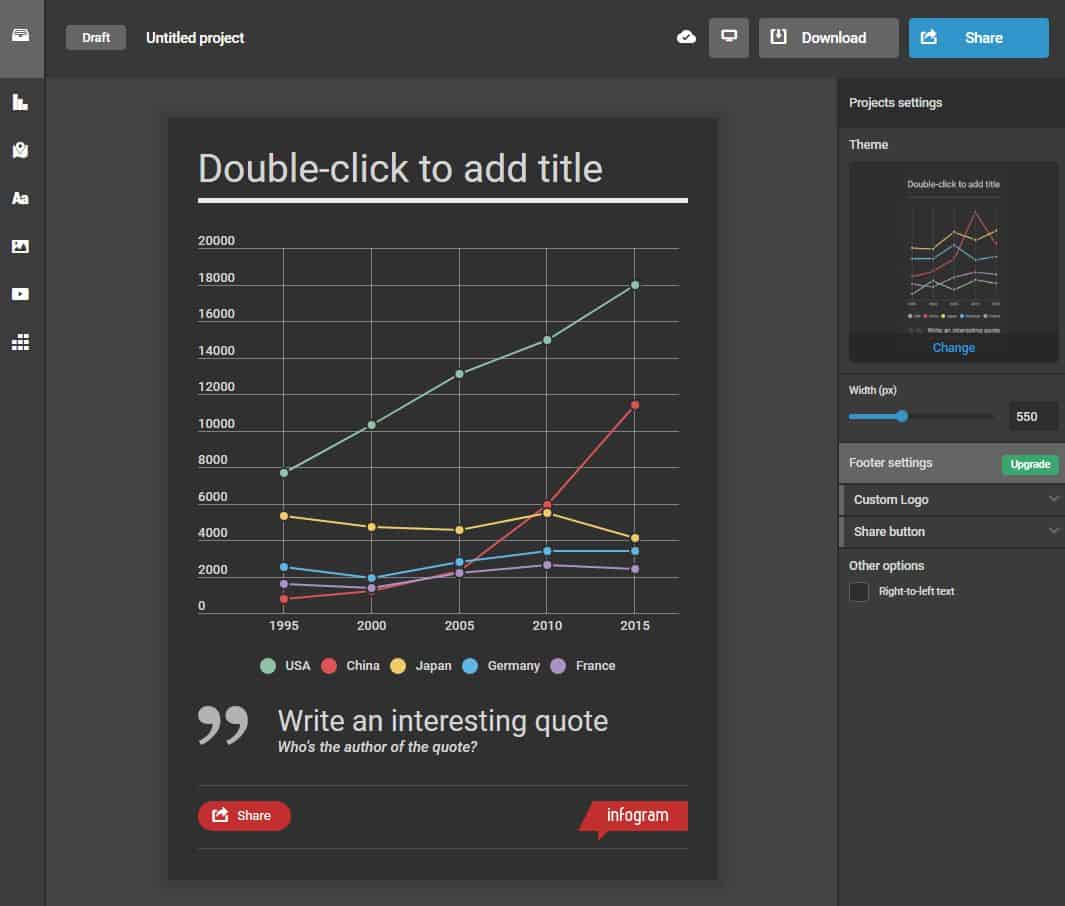 Easel.ly will help you create your own infographic based on one of the templates. The service already has a standard set of tools with a catalog of icons, images, backgrounds and graphics. If any items are missing, download and use your own. The free version includes 15 infographic templates and about 100 design elements. The extended tool library costs $ 36 per year.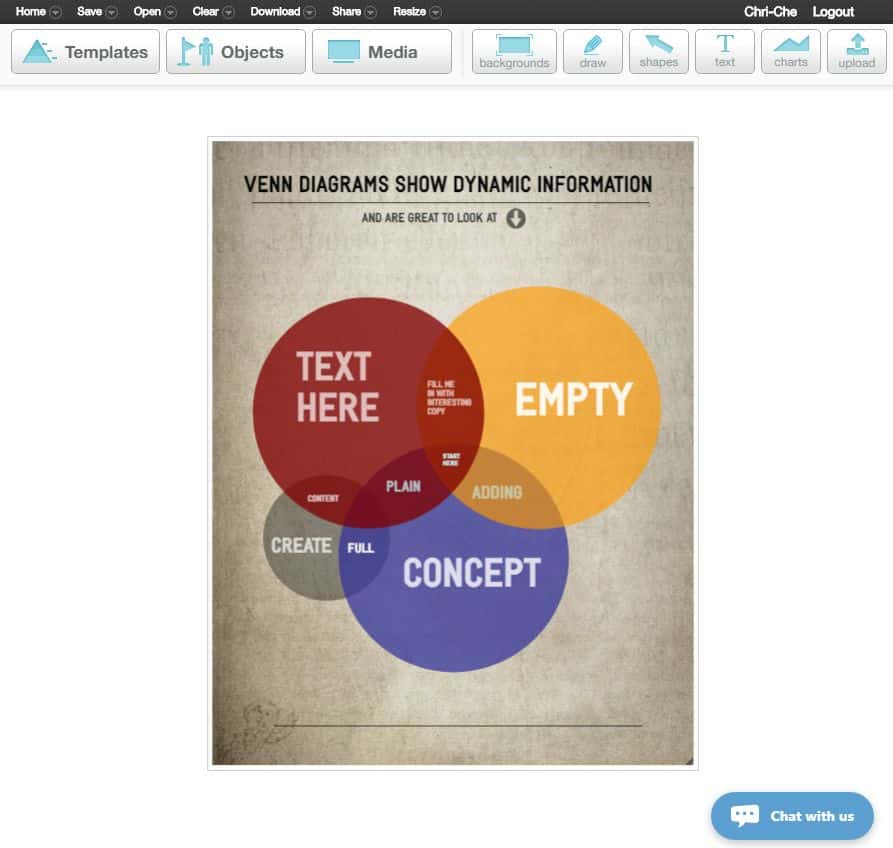 Create and edit videos
Rocketium Is a service for creating video content from your images and videos. You can edit each individual object, add music for video or record a voice. Before saving the video, select the size and position of the video – landscape, portrait or square. You can use the free plan and you can create up to 3 videos with a watermark every month. Subscriptions range from $ 49 to $ 149 per month, the cost depends on the number of videos you create.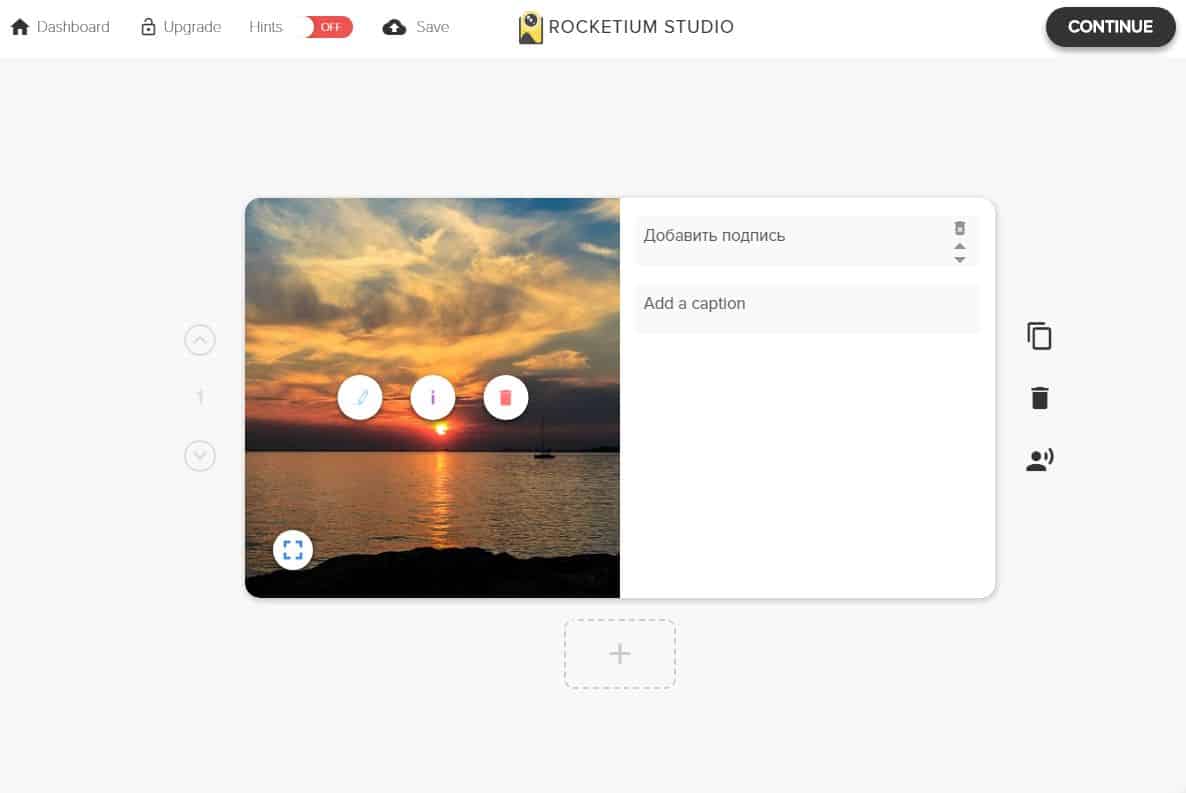 Service Supa will help you create a simple video about your product or service. In the service, you can create a video of the desired orientation. Using ready-made templates, you will make a video in a few minutes. The created video on a free tariff plan will have the service logo. The premium plan for 990 rubles per month gives you access to video creation in HD quality, with background music and without the Supa logo.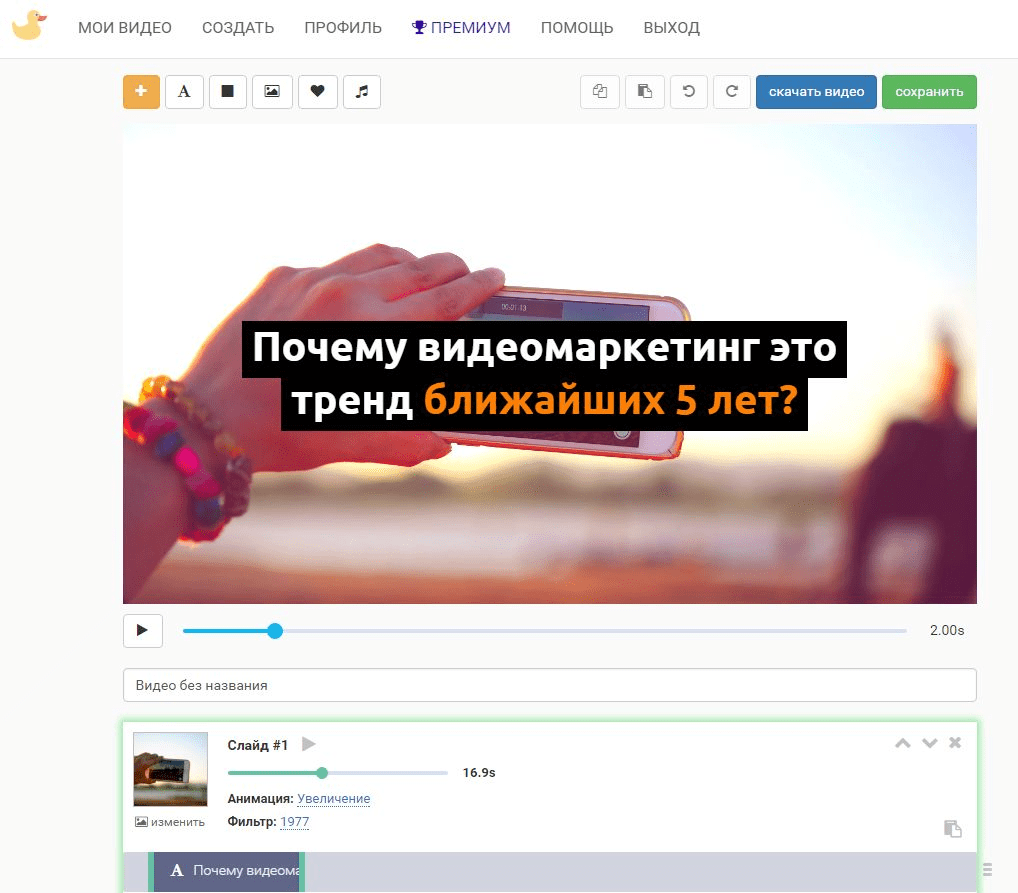 Powtoon Is a cool service for creating videos and presentations. Create your own video from a blank slide or use ready-made templates in which you can change any elements or add new ones. The cost of using from $ 19 to $ 46 per month, but there is also a free plan. With the free plan, you won't be able to save your video, but you can post it to YouTube.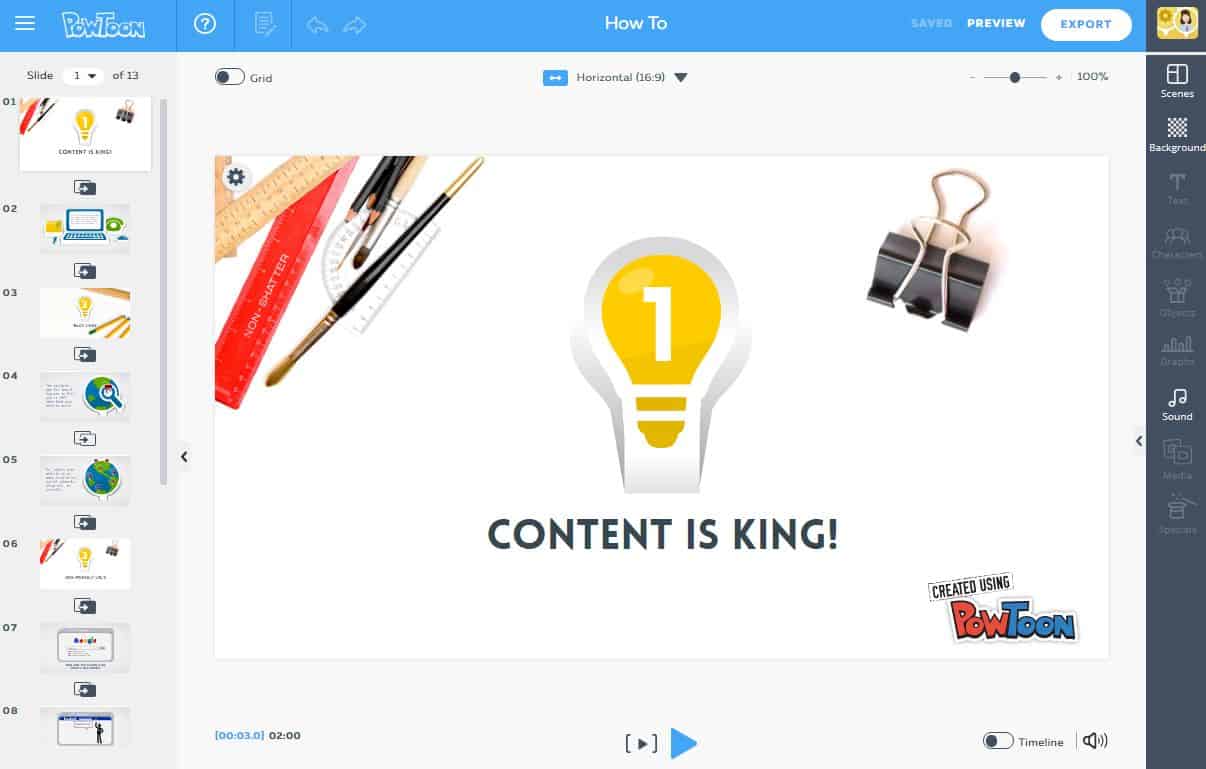 Ideal for creating animation Animaker… With the help of the service, you can create a funny video or animation about your company. The guys from Animaker tried to explain in an accessible form how to use the service and how to create cool videos without knowledge in the field of animation. The free version of the application allows you to create an unlimited number of videos up to 2 minutes long. For those who want to make animations from 2 minutes or more, the subscription costs from $ 9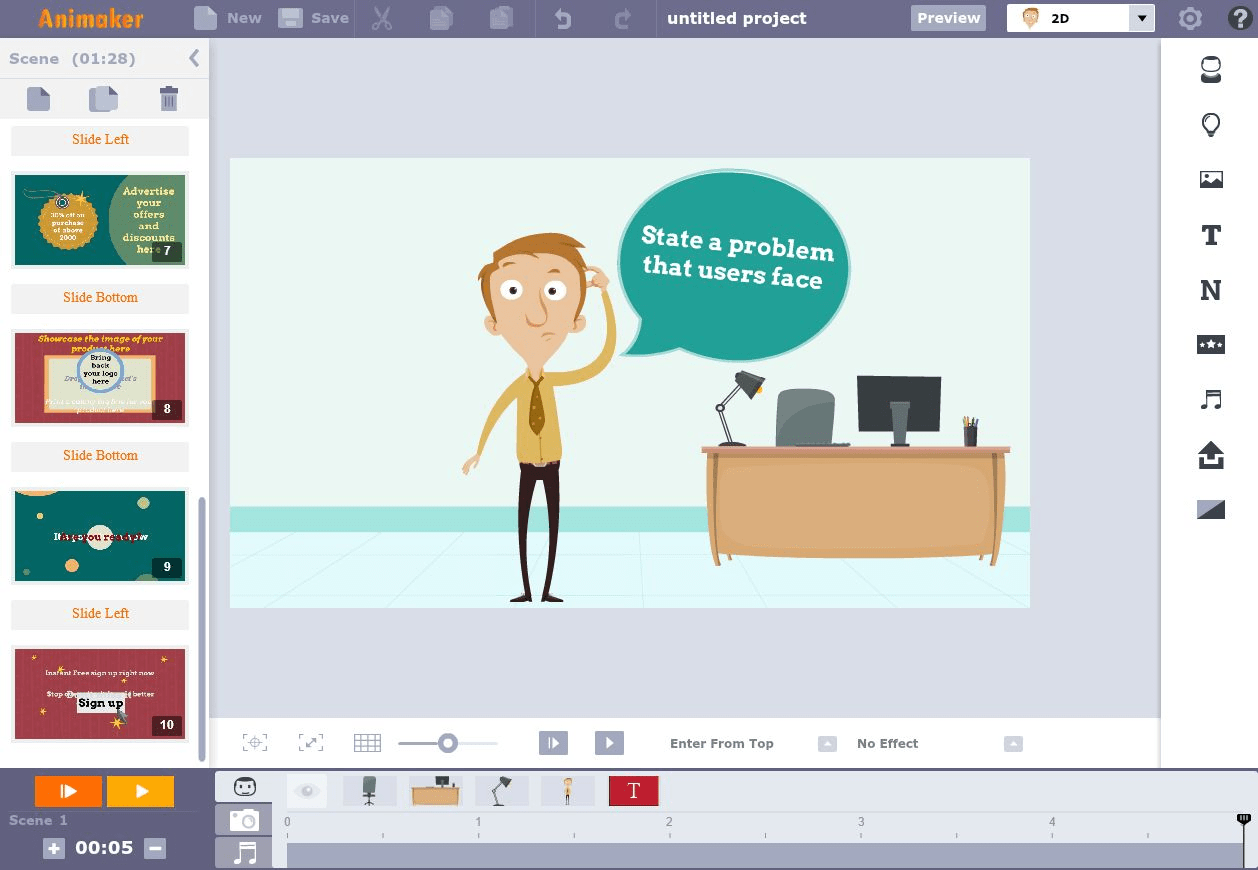 Source: sociate.ru
…